Enter to win a $200 shopping spree to Albion Fit! 
We have a fun giveaway for you today! Yay! Giveaway days are always fun!
We are giving away $200 to Albion Fit, one of my favorite places to shop! Ok, one of the only places I shop. I am not a shopper because malls stress me out and I am not fashionable. I could live in my pj's…and I do most days since I work from home.
Well, let me tell you a little secret. Albion Fit has clothes that are just as comfortable as pj's, but way better and way nicer. And guess what? They are totally fashionable. How about that? Yes, they are technically fitness clothes and I do wear them to workout, but I also wear them every single day…no matter what I am doing. They are the perfect clothes to wear around the house because they are super comfortable. And I love that I can run errands in my Albion apparel and look totally acceptable. Ok, I usually don't do my hair or makeup so I may not look acceptable, but at least I am styling:)
Another reason I love Albion Fit…the clothes are magic. That's right, they make me WANT to workout! I have always been a lover of exercise, but life with a toddler and newborn has me running ragged…and when I say running, I don't mean marathons:) Well, I got me some new Albion Fit workout clothes after Maxwell was born and BOOM! All of a sudden I am motivated to workout again. It is the clothes! They make me feel good and get my butt moving!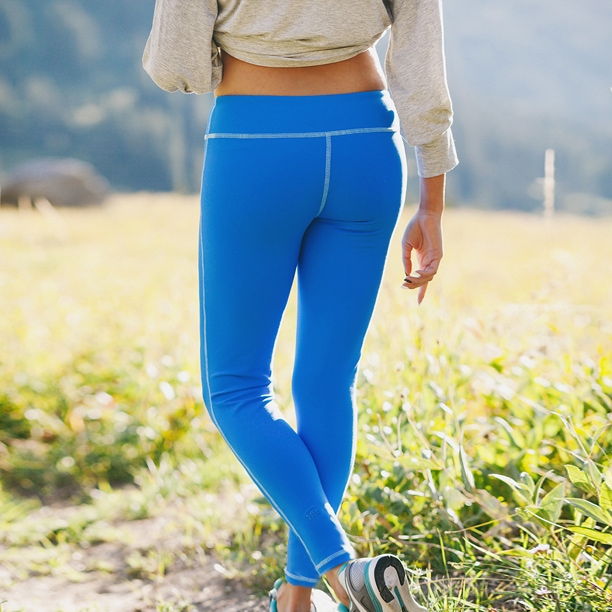 Why we are talking about rear ends, can I just take a minute to say thank you to the Albion Fit genie who makes the Go Long leggings! They squeeze my behind in in all the right places! The compression fabric is amazing! I love the wide waistband and hidden waist pocket. And I am obsessed with the Cobalt leggings! They are so fun! They have a ton of other colors to choose from too! The Go Long Black Leggings are a staple in my wardrobe. I love that I can dress them up or down. A nice top with boots and I am all set for a night on the town…or a night at the grocery store because that is all the getting out I am doing these days:)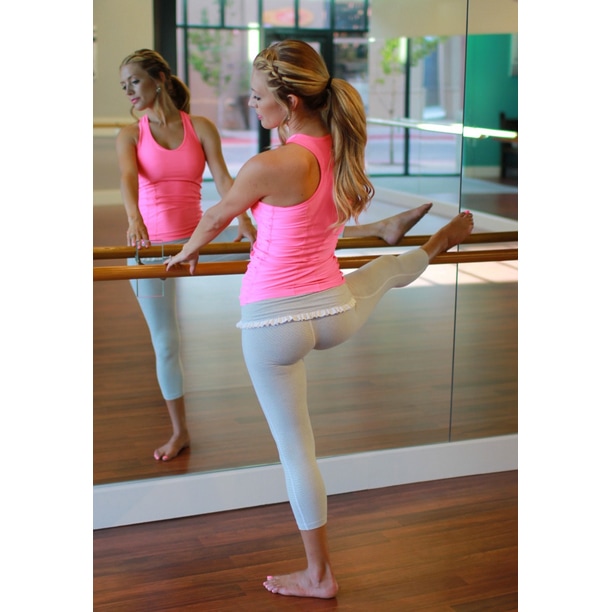 And the petal pants? How adorable are these? So feminine and fun!
My new favorite top is this Alta Tunic Hoodie. It is SO soft, cozy, and I love the pockets in the front!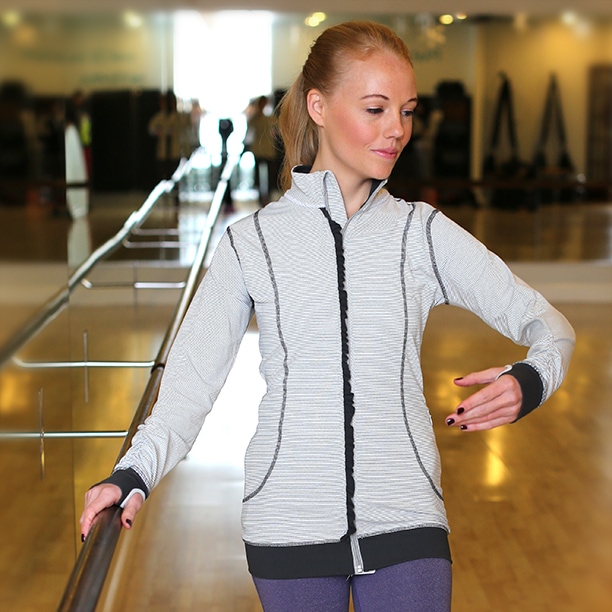 Check out the Sweet Stripe Full Zip jacket! Another winner. I always get compliments on this jacket. I love the ruffled zipper and thumbholes. The material is soft and stretchy too!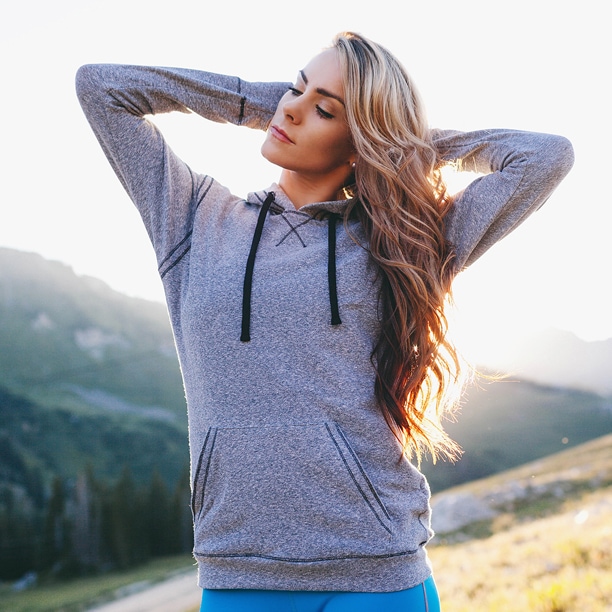 Albion's signature hoodie is a favorite too! Perfect for chilly days and I love the stitching and thumbholes!
And now for the giveaway! One person will win $200 to spend at Albion Fit! Who's ready to go shopping? I bet you all are! And don't worry, you don't have to go to a mall, you can find everything at Albion Fit's website! And if you are the mall going type of person, check out their store at City Creek in downtown Salt Lake City. The store is super cute and they have the best employees. They always help me find what looks good on me!
Oh, and more good news! We also have a special discount code for our readers! Use the code 2peasfor15 and receive 15% off entire purchase. The code expires November 23rd, so get shopping! Albion Fit has great gifts for the holidays…for your loved ones and for yourself:)
To enter the giveaway, use the PromoSimple widget below! Good luck!
Disclosure-this giveaway is being provided by Albion Fit, but our opinions are our own. Thank you for supporting the brands that continue to make Two Peas and Their Pod possible.