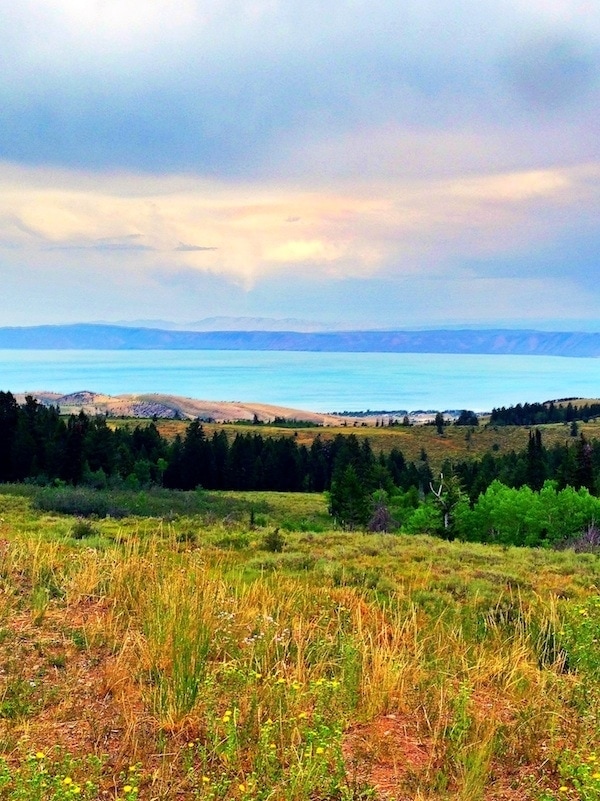 Last week we took a little trip to Northern Utah. We started at Bear Lake, which is often referred to as the "Caribbean of the Rockies." The lake water is a bright turquoise blue! It really looks like you are at a tropical beach! I've never seen a lake like it!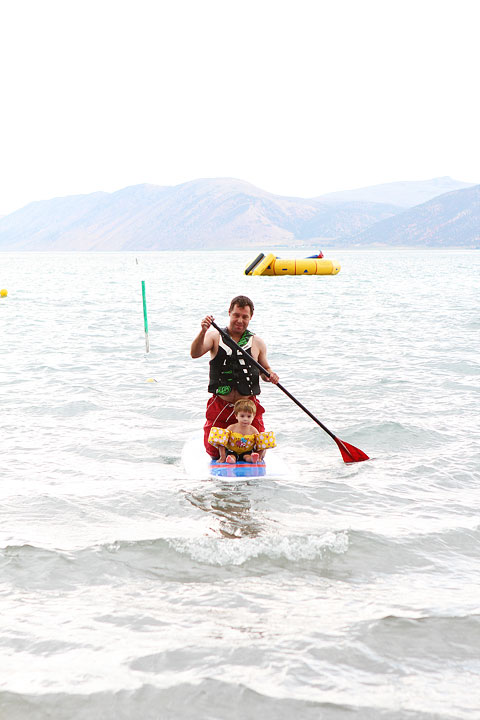 Josh and Caleb rented a paddle board and went out into the lake. I stayed behind and watched my adventurous guys.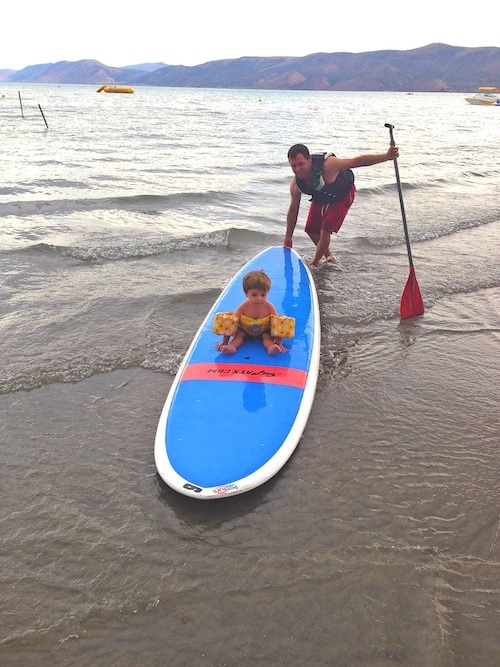 A dark cloud rolled in so the waves got a little choppy, but the guys had fun!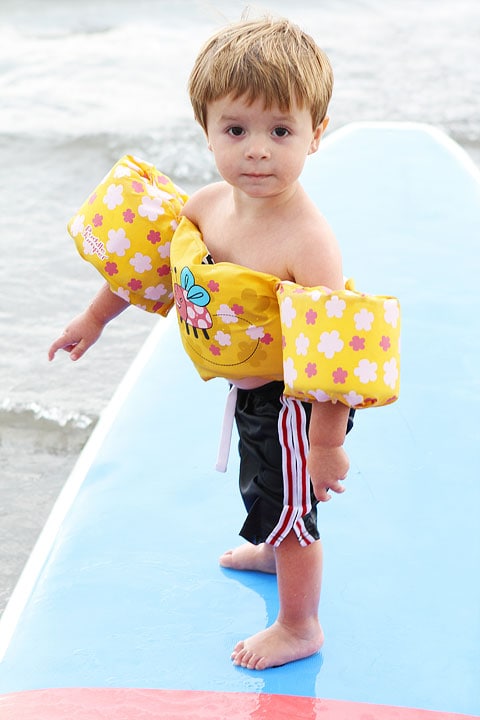 Caleb wanted to ride the waves!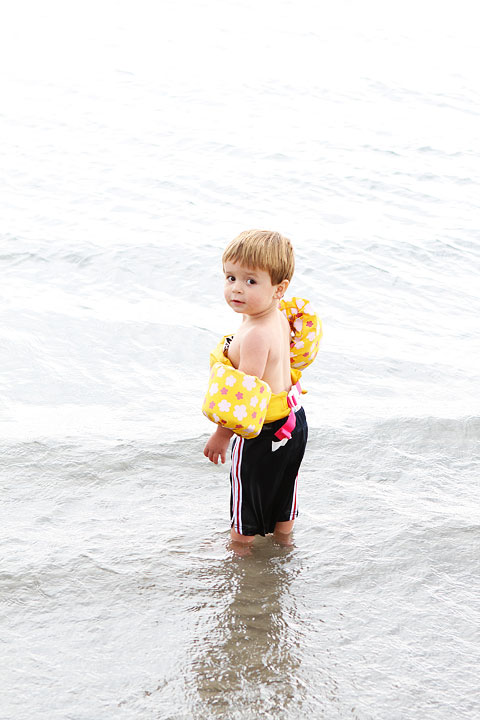 Caleb loved playing at the beach. He played in the sand, chased birds, and went for a little dip.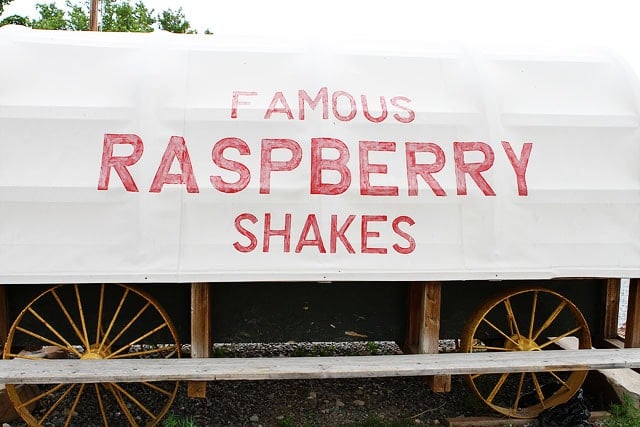 After our beach visit, we stopped to get Bear Lake's famous raspberry shakes. When you visit Bear Lake raspberry shakes are a must!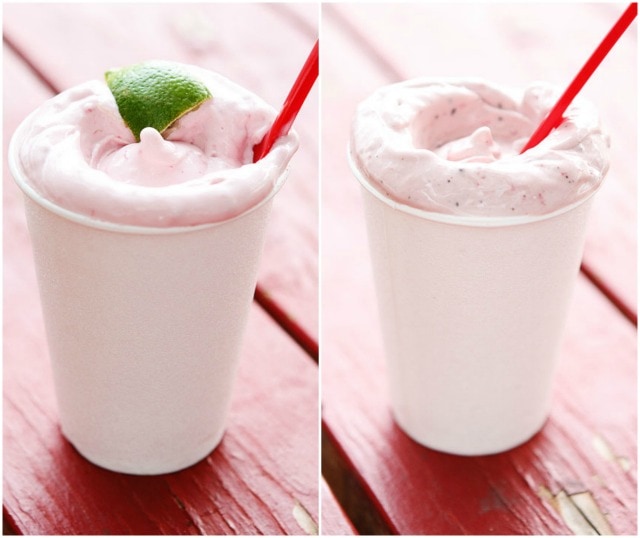 His and her shakes. Josh got raspberry lime and I got raspberry brownie. Both shakes were divine!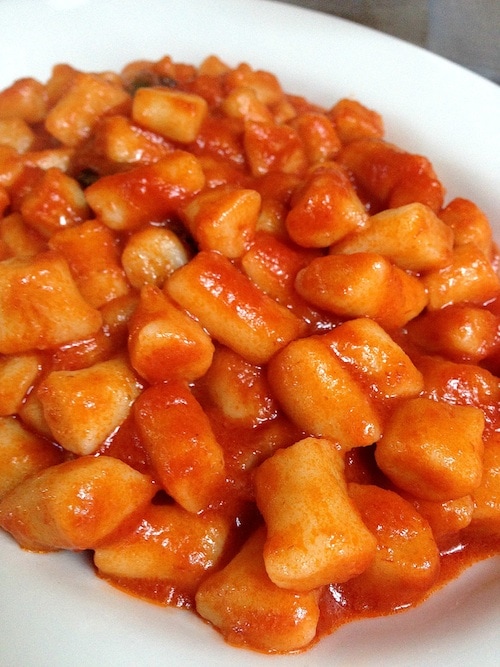 We drove back to Logan, Utah to spend the night. We went out to dinner at Le Nonne, a cute Italian restaurant that is in a house. I ordered the homemade gnocchi with pomodoro sauce and it was perfect!
For dessert, I was blown away by the chocolate cake. It's the best chocolate cake I've had in a long time and guess what? It's vegan! I have to find out a way to get this recipe. I need it in my life on a regular basis.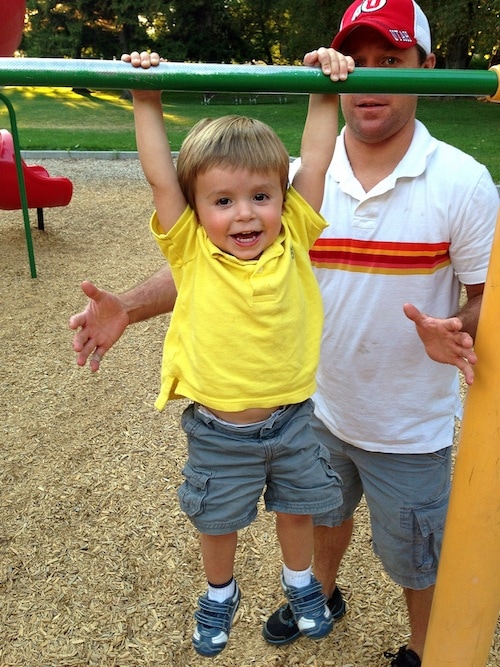 After dinner, we found a park to play and work off our cake:) Cale enjoyed hanging around!
The next day, we went to breakfast at Herm's Inn. It was just voted one of the best breakfast places in Utah by KSL, so we knew we had to check it out. The restaurant is located in the old Herm's Inn building, that was built in 1900 and recently restored. The space is so cool. We loved the atmosphere…and the food!
We started with the famous cinnamon roll pancake. Caleb said it best, "that is a HUGE pancake!" They start with a classic buttermilk batter and swirl in caramel as it bakes. They add a cream cheese swirl to the top. Breakfast for dessert? Always a good idea, especially on vacation:) Talk about a treat!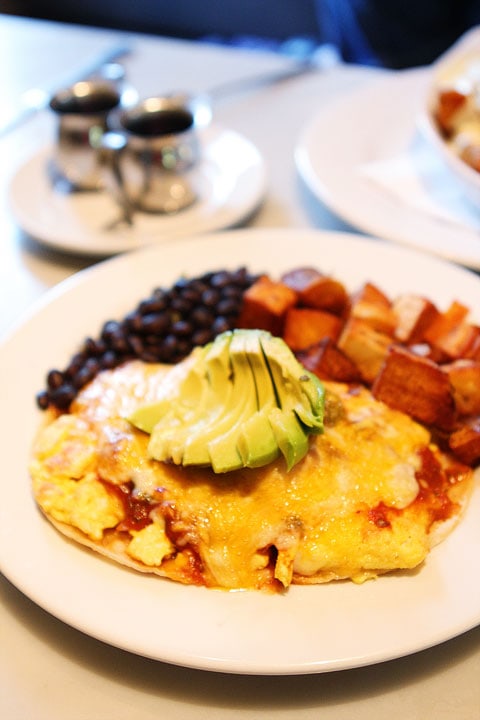 Next, we tried a savory option, the Huevos Rancheros with skillet potatoes. The ranchero sauce was killer and the skillet potatoes were awesome! We both loved this one! I had to fight Josh for a few bites:)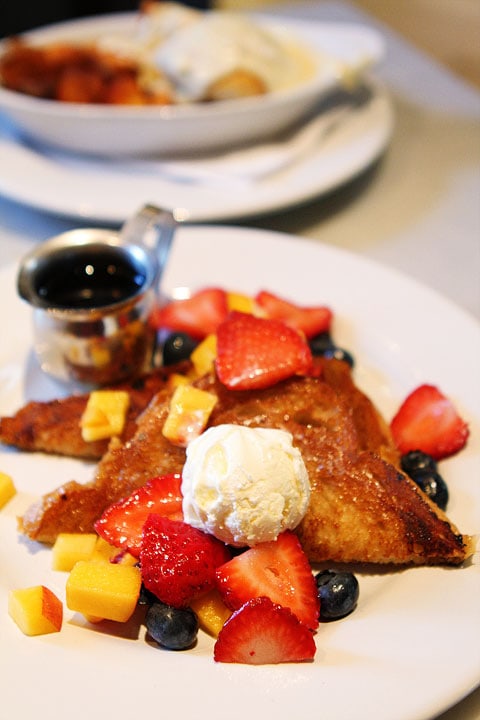 I am a French toast gal, so we ordered one slice of the French toast. I love that they let you order small orders so you can sample more things on the menu. Trust me, you will want to try everything! And the small orders really aren't that small, so you won't leave hungry. I promise! The French toast is marinated in egg batter overnight, caramelized, and served with lemon butter and fruit. I loved the sweet crust on the French toast and that lemon butter is amazing! It looks like a small scoop of ice cream, but it is even better!
Josh also ordered a half order of biscuits and gravy, but he devoured it before I could snap a photo. He kind of liked it:)
If you are ever in Logan, you have to visit Herm's Inn. The service, ambiance, and food is perfection! We loved every bite! We already want to go back. Wee need to try their lunch menu and we are up for another amazing breakfast. Herm's Inn knows how to do it!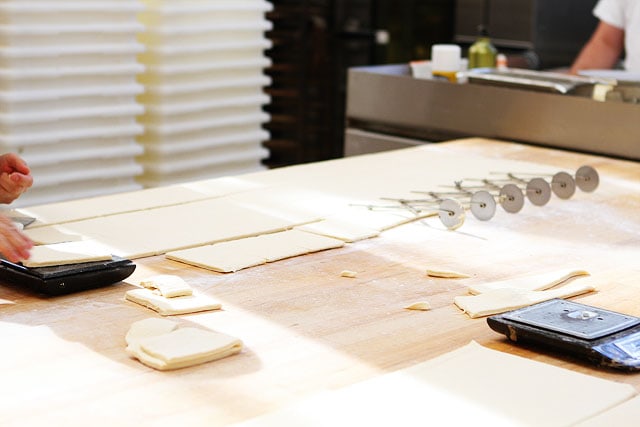 After breakfast, we went on a bakery tour at Crumb Brothers Artisan Bread. Crumb Brothers sells their bread and pastries at the Salt Lake Farmers Market and to several places in Salt Lake, so we are very familiar with their products. It was fun to get a tour of the bakery and see where the magic happens.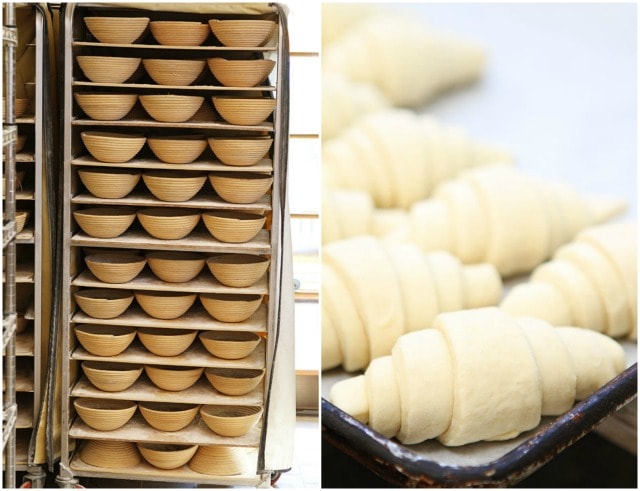 They were making croissants while we were taking our tour. They looked perfect! And I was jealous of the gigantic bread ovens. I wanted to move in!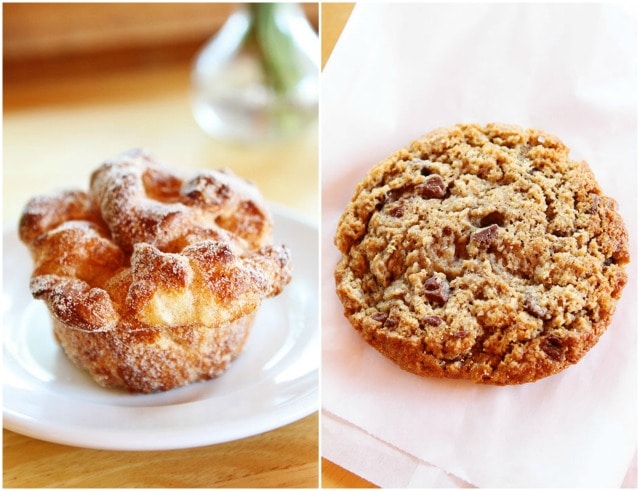 We were still full from breakfast but we grabbed a few treats for the road. You can't go wrong with their Cinnamon Pull Apart and Oatmeal Chocolate Chunk Cookie.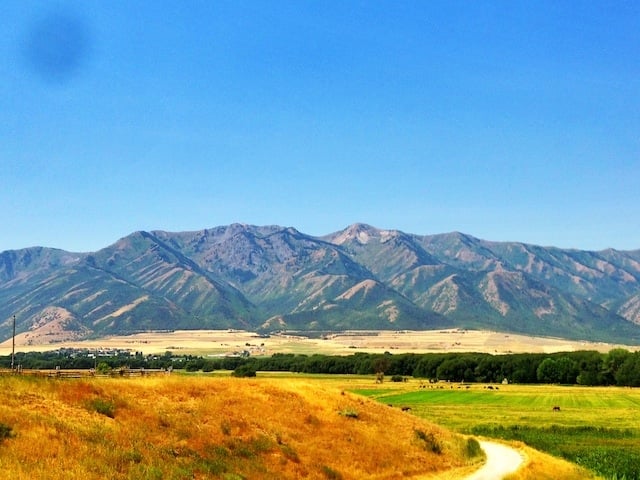 Next, we visited the American West Heritage Center. It was the perfect place to let Caleb run around and the view was gorgeous!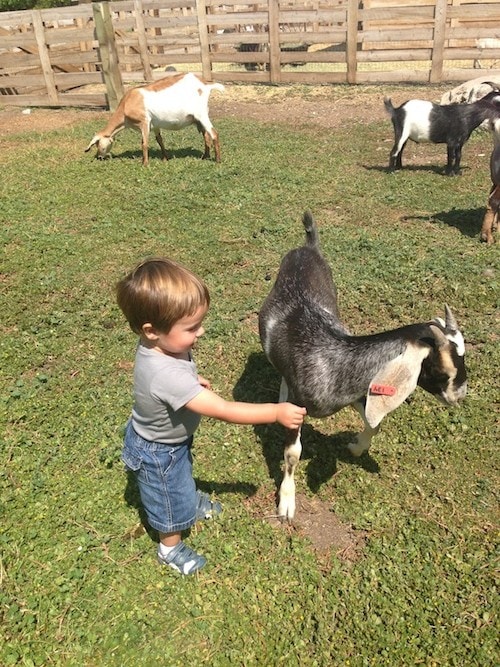 Caleb loved chasing the goats.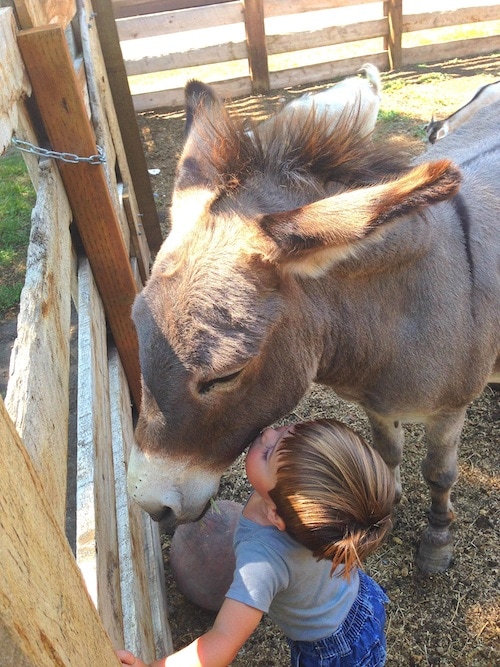 He also gave the donkey a big smooch! Silly kiddo!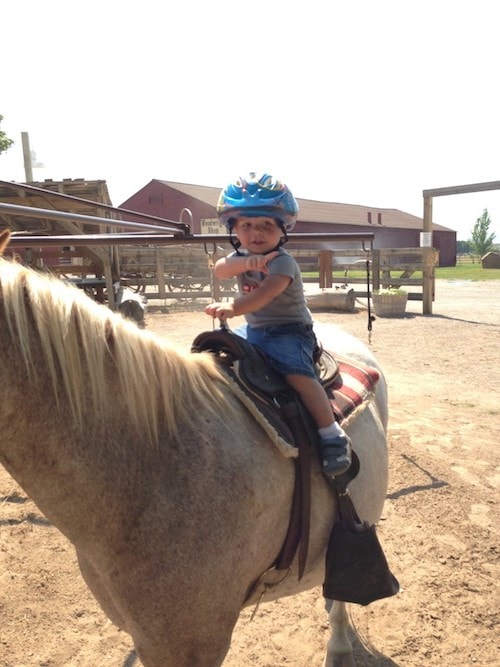 And the highlight of the day, Caleb went on his first horse ride. When he got off the horse he said, Caleb Cowboy! Ha!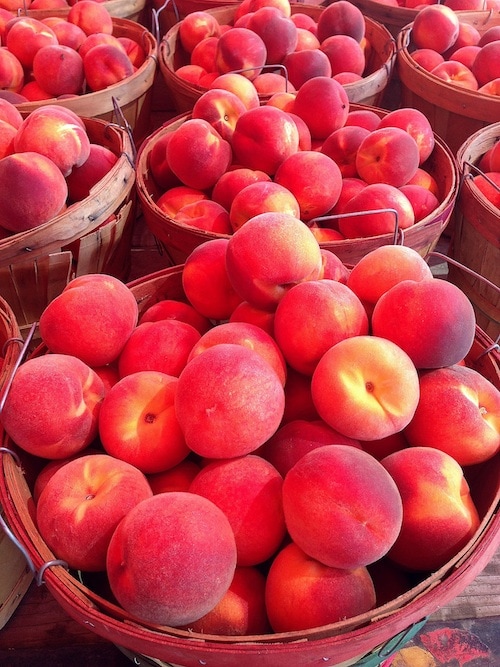 On our way home we stopped in Brigham City to check out the Bear River Bird Refuge. Caleb loves birdies. We also had to pick up some of Brigham City's famous peaches. They are the best!
We really enjoyed our trip up north. Thanks to the Utah Office of Tourism for organizing such a fun trip for us! We can't wait to visit northern Utah again. There is so much more to see! We are lucky we live in such a beautiful state.
Interested in visiting Utah? Check out Visit Utah.