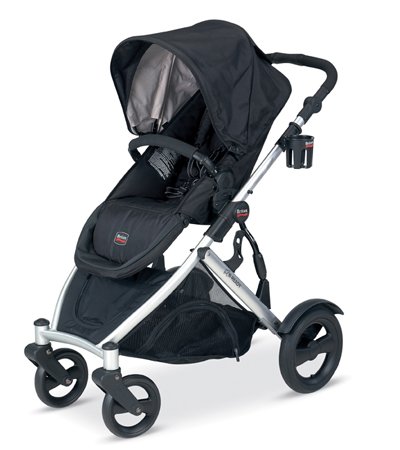 Today we have a fun giveaway for you! We teamed up with Britax for a Britax B-Ready Stroller Giveaway! Yahoo!
We've had our Britax B-Ready Stroller for a few months and we absolutely love it…and so does Caleb.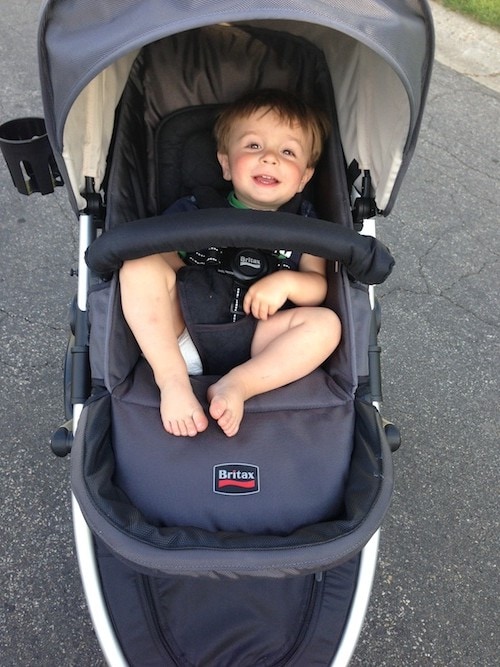 The Britax B-Ready  is a modular stroller with over 14 configurations. The Click and Go system, works with the Britax Chaperone and B-Safecar seats and bassinet attachments. It is sold as a single stroller, but the options are endless. I love that it can be used as a single or double stroller. We only have one little pea right now, but when we have another baby it will be nice to push both kiddos around together. And NO we don't have any announcements! 🙂
The stroller has 4-point suspension which makes for a very smooth ride. The top seat has four recline positions. Caleb loves sitting up tall and laying down for a relaxed ride.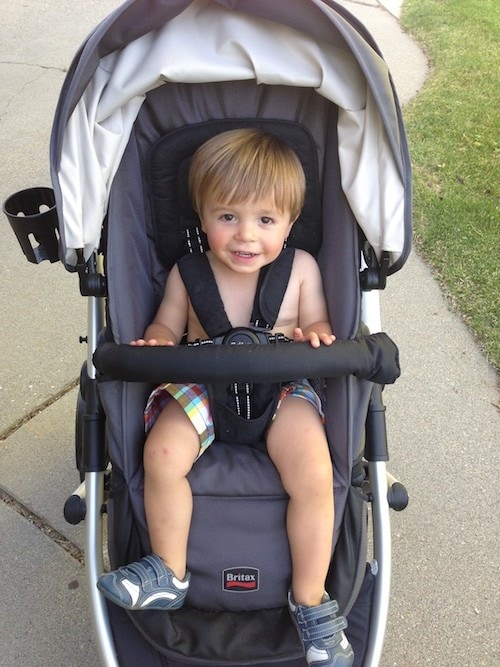 The stroller is well-padded and has a large canopy with a sun-visor and ventilation window. We have the Slate stroller, but the B-Ready comes in 9 different colors.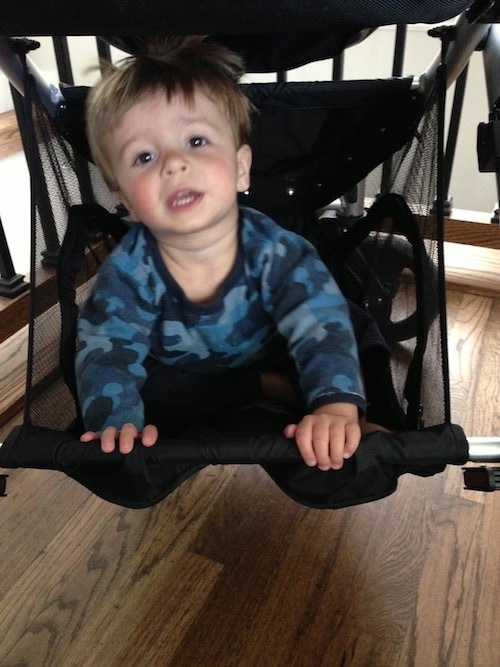 There is also great storage space underneath the stroller. It can fit a whole Caleb:)
One of my favorite features is the adult cup holder. I love having a place to put my water when we are out walking.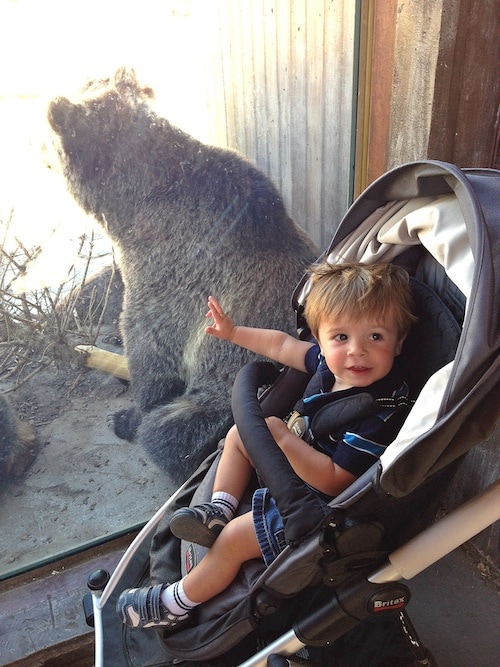 The B-Ready is easy to fold up and it can actually fold with the second seat attached. We have taken our B-Ready everywhere this summer-to the zoo, park, farmers market, grocery store,  and on trips! It is easy to get in and out of our van.
We've put a lot of miles on our Britax B-Ready Stroller this summer! We love it!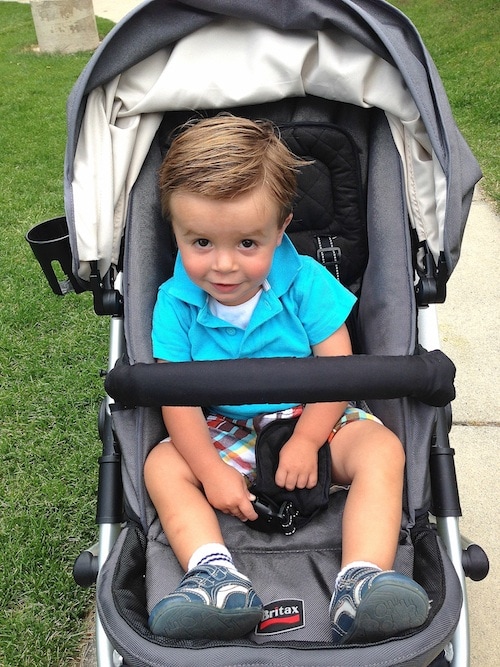 And now you can enter to win a Britax B-Ready Stroller (MSRP $499.99). The winner will get to pick the color! To enter, use the PromoSimple widget below. Good Luck!
Disclosure-Britax gave us a stroller to review and are providing this giveaway, but our opinions are our own.