The last month was a whirl wind! I can't believe I am already writing Caleb's 8 month update. He is 8 months old today! Caleb had a very busy month. Here are a few of the highlights: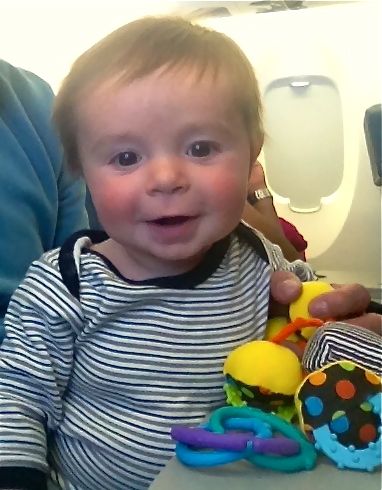 Caleb went on his first trip to California. I was very nervous about traveling with him on the plane, but he was a little angel. He loved being on vacation!
Caleb got three new teeth while we were on vacation and he didn't even fuss about them. He now has 5 teeth!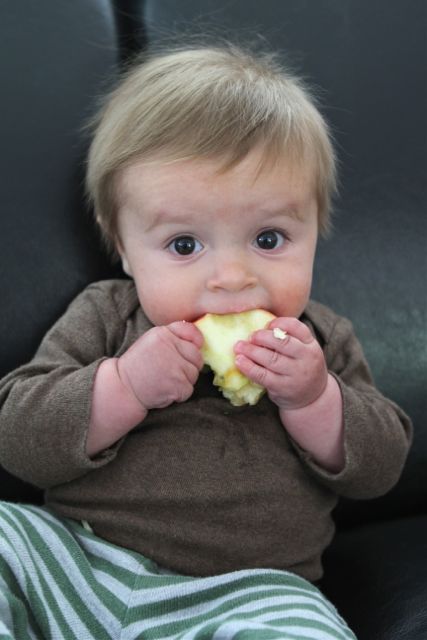 We introduced carrots, peas, banana, and apple this month. Well, Caleb introduced apple to himself. Every time I eat an apple he grabs it and sucks on it. He loves stealing mama's apples!
Caleb spoiled me on my first Mother's Day. He made me French toast for breakfast and bought me flowers and a card. Of course he had help from his daddy:)
He is so close to crawling. Right now he is scooting and army crawling everywhere so we had to put up a baby gate.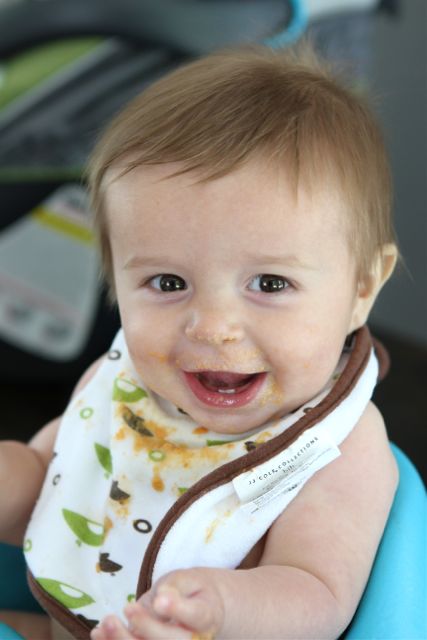 Caleb loves to spit his food back at us while he eats. He thinks it is hilarious:)
His favorite toys right now are his comb, spatula, and stuffed Otter.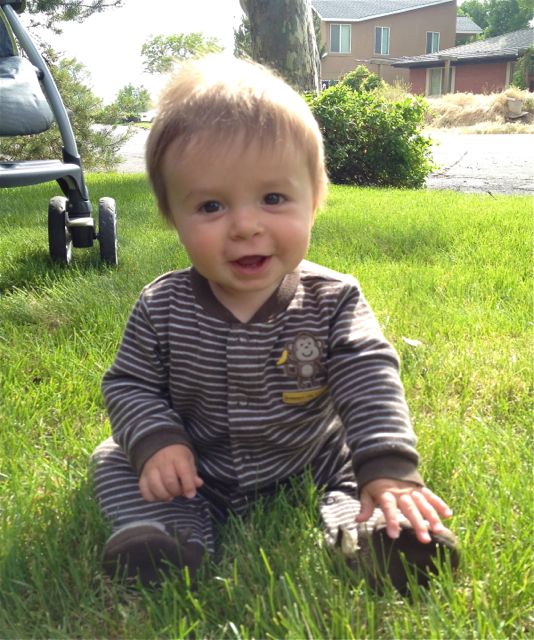 Caleb loves sitting in the grass. He really loves doing anything that involves being outside.
Sometimes it takes both of us to change Caleb. He twists and wiggles while we are trying to get his diaper on. I've gotten sprayed a few times. You gotta love boys:)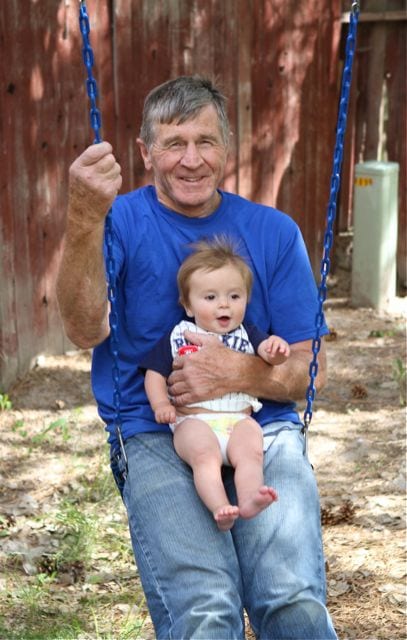 Caleb loves swinging! Papa came to visit and they spent a good amount of time on the swings. They are best pals!
Josh has been doing a lot of yard work and Caleb loves helping daddy. He sits in his stroller and talks to Josh while he works.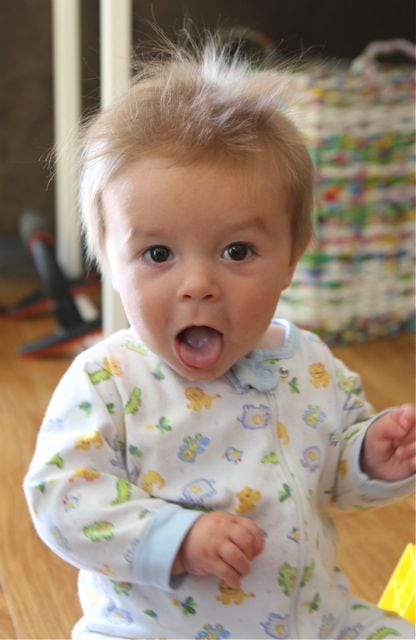 Caleb's hair is out of control:) I think it is time for a haircut!
Caleb's new favorite thing is to "fake" cough. I was nervous at first because I thought he was sick, but he does it all of the time. He thinks it is so funny. He is a little joker!
Happy 8 Months Caleb! We love you!