We teamed up with Calphalon for a fun giveaway! One lucky reader will win a Calphalon Waffle Maker, Omelette Pan Set, Tea Kettle, and a Muffin Pan. Do you sense a theme? If you guessed, brunch, you were right! The theme is brunch because Easter is right around the corner and Easter brunch is the best! We love using all of these Calphalon items to whip up a delicious brunch.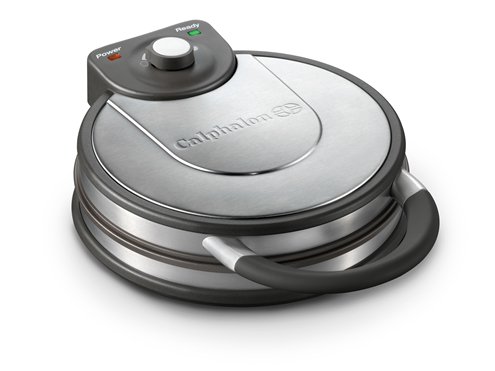 First up, we have Calphalon's No Peek Round Waffle Maker. I am not patient and I am always tempted to peek to see if my waffle is done, but with the No Peek ready indicator light, I don't have to. I know when my waffle is cooked to perfection. The waffle maker also has a light to dark variable shade selection-love this feature since Josh likes his waffles crispier than I do:) The bronze nonstick interior makes it easy to release the waffles every time.
Second, Calphalon Contemporary Nonstick 2-pc. Omelette Pan Set. Calphalon's Contemporary Nonstick omelette pans (10 inch and 12 inch) feature a thick, flat, wide bottom for quick, even heating and cooking with little to no oils. The gently sloping sides and nonstick surface allow the omelet to glide freely, flip in one quick motion and slide easily from the pan to your plate. We love making omelettes for brunch-extra veggies for me and extra cheese for Josh:)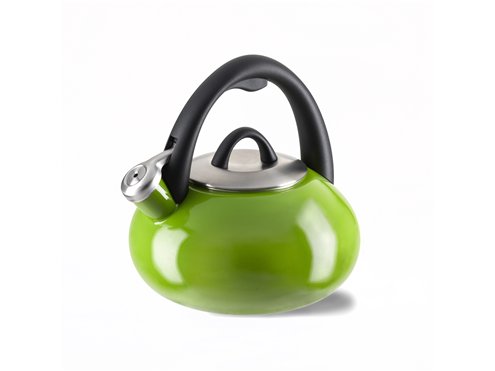 Next, Calphalon Tea Kettle in Apple Green. This green tea kettle is so fun for spring! Make a cup of tea to go with brunch!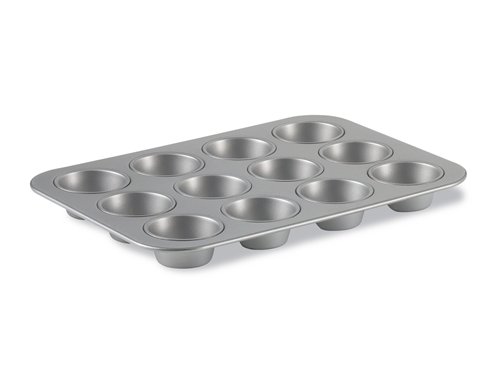 Finally, a Calphalon Nonstick Bakeware 12-cup Muffin Pan. Ideal for muffins, cupcakes and even corn bread. Calphalon Nonstick Bakeware has interlocking nonstick layers to deliver high performance release. We use our pan all of the time and love how easy it is to clean!
To Enter To Win, See the PromoSimple Widget Below. Good Luck!
Disclosure: this giveaway is being provided by Calphalon, but our opinions are our own.