Last week we attended Dole's inaugural blogger summit at the Four Season's Westlake Village in California. It was nice to get away from Utah's cold weather and enjoy some California sunshine! Josh attended the event as well, so everyone finally got to meet the other half of Two Peas and Their Pod.
We started the event with a "Breakfast for Performance" demonstration in the beautiful wellness kitchen. After the demo, we were invited to fill our plates with nutritious and delicious foods. We were also given the recipes to take home, I can't wait to make a few on my own.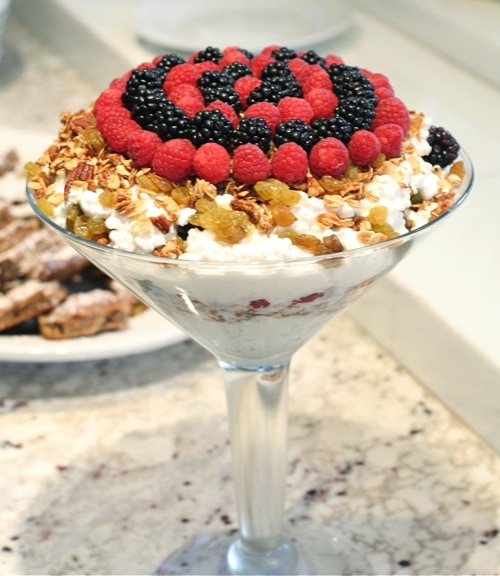 Isn't this cottage cheese parfait gorgeous? Almost too pretty to eat!
After breakfast we learned about "The Wellness World of Dole" and listened to a panel discussion about "The Latest Food, Nutrition and Wellness Trends." The discussion was very interesting. I have a degree in Health Promotion and I am very passionate about health and wellness, so I fit right in:)
Next, we were introduced to some of Dole's latest products. We had a good time sampling them too:)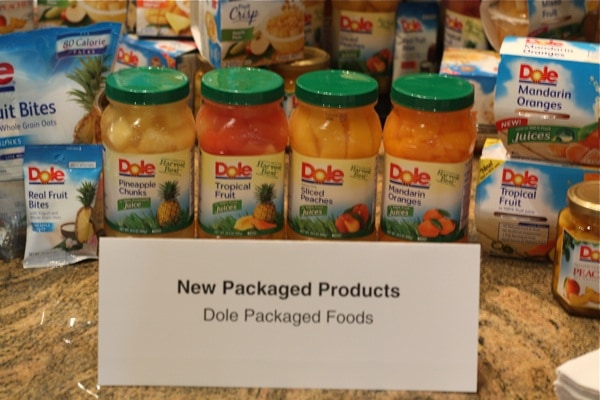 Next, we were given a tour of the Dole offices and the California Longevity Institute.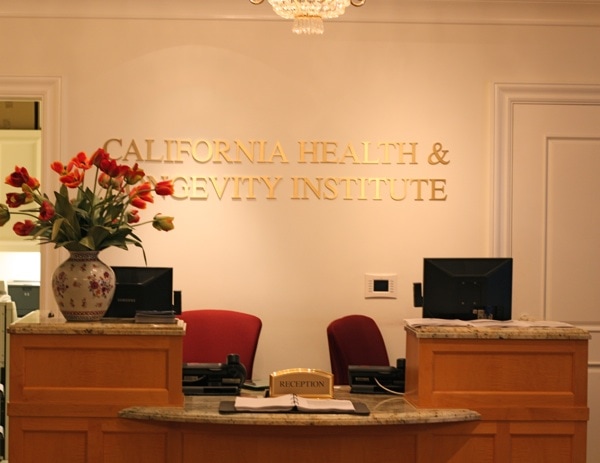 After lunch, we were treated to an afternoon at the California Health and Longevity Institute. I chose to have a massage and a nutrition consultation. The hour long massage was the highlight of my day. I have never been so relaxed. It was amazing! I also learned a lot from my nutrition consultation. It was so nice to be pampered.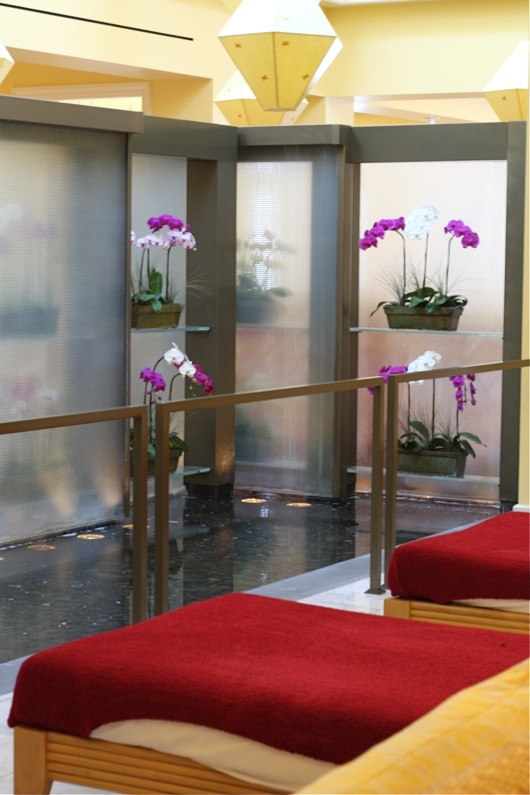 The spa was so calming. I loved this sitting room.
In the evening, we participated in an "Iron Chef Cooking Challenge." My team was asked to create an entree with the following ingredients: salmon, lentils, cranberries, and spinach. We had 50 minutes to create a healthy and tasty dish using Dole's products and our secret ingredients. I was lucky to have Anne, Brooke, Heather, and of course Josh on my team::) We came up with the following meal: Pistachio Encrusted Salmon on a bed of garlic infused lentils, garlic sauteed spinach and green beans, and orange and nutmeg cranberry compote. Anne impressed the judges with her fancy presentation skills and we WON! Yahoo! GO TEAM!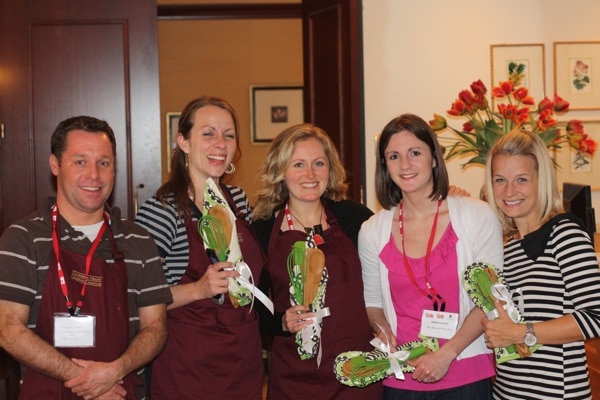 Josh, Brooke, Anne, Me, and Heather
After the challenge we ate dinner and had some time to visit. I loved spending time with my blogging friends. I am so glad Josh was able to meet some of my best buds in real life. Now he knows I really do have friends, they aren't in my imagination:)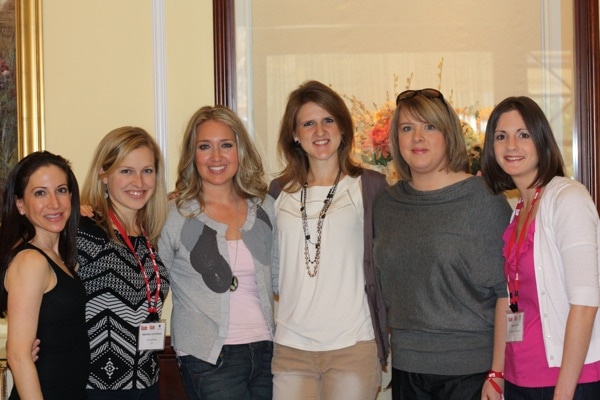 Blogging Buddies-Marla, Rachael, Jenny, Amanda, Susan, and Me
A huge thank you to Dole, The Fours Season's Westlake Village, and The California Health and Longevity Institute. We had a wonderful time! My take home message for all of you-go eat your fruits and veggies and LOTS of them!
Disclaimer-Dole paid for our all inclusive trip, but our opinions about the event are our own.