Quick Summary
Lots of gift ideas for Father's Day! Celebrate dad by giving him something special this year!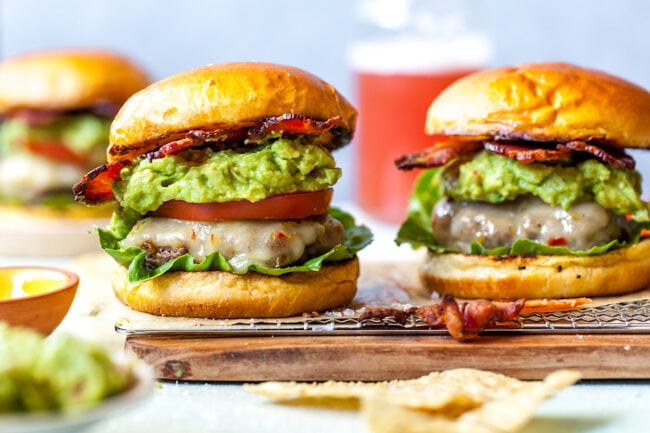 Father's Day is right around the corner and we can't wait to celebrate DAD!
If you are looking for gift ideas, I put together a list of some of Josh's favorite things and some items that are on his wishlist. Shop for dad, grandpa, your brother, husband, friends, etc!
Father's Day Gift Guide
Traeger Grill– we use our Traeger to cook anything and everything! You can also gift Traeger sauces and seasonings!
BBQ Tool Set– I love that it comes in a nice case.
Camping Chair– great for camping, sporting events, or BBQ's!
BBQ Bestie– the perfect seasoning for summer!
Leather Flip Flops– a summer must!
Linen Shirt– comes in lots of colors.
Cast Iron Skillet– a good gift for anyone!
Swim Shorts– perfect for the pool or beach.
Baseball Cap– breathable and I love the neutral colors.
Bluetooth Speaker– this one is portable, waterproof, and the perfect size!
Breville Pizza Oven– we use our pizza oven every week. The oven gets up to 750 degrees F and cooks wood fired pizza in just a few minutes. It's amazing!
Tile– a tracker for keys, bags, and more! Josh uses this a lot because he can never find his keys, ha!
Tennis Shoes– great for running, working out, or every day!
Massage Gun– great for pain relief and soreness after workouts, etc.
Hatch Alarm Clock– it is also a reading light and sound machine. So cool!
Socks– always a good gift.
Atlas of the National Parks– a pretty coffee table book.
Backpack– perfect for any outdoor adventures.
Wireless Charging Station– perfect for the nightstand! Charge everything in one place!
Hammock– great for camping or lounging outside!
Sunglasses– a new pair is always a good idea!
Drill Kit– cordless and comes with a bag!
Cooler– love the size of this one!