Summer is officially over, but we will be enjoying summer produce all winter long thanks to our FoodSaver  2-in-1 Vacuum Sealer! The FoodSaver brand sent us a vacuum system to use and we put it to work! And good news, they also gave us a FoodSaver 2-in-1 Vacuum System to giveaway to our readers! Yahoo!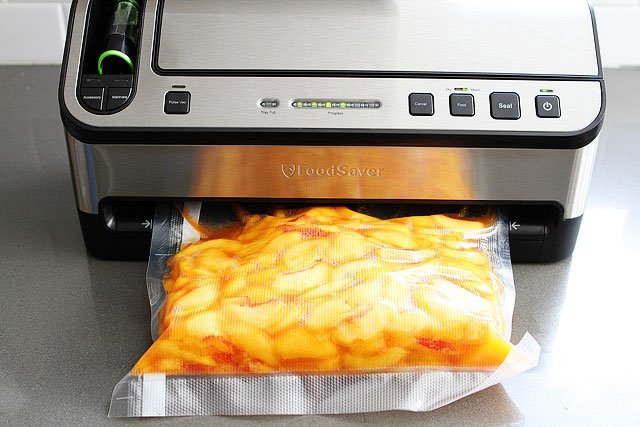 Our garden and fruit trees did really well this year. So well that we couldn't keep up. Luckily, we had our FoodSaver vacuum sealer to help us out. We vacuumed sealed millions of ripe peaches from our tree. We also vacuum sealed shredded zucchini, roasted red peppers, Spinach Basil Pesto, and my favorite Easy Marinara Sauce. Our freezer is stocked!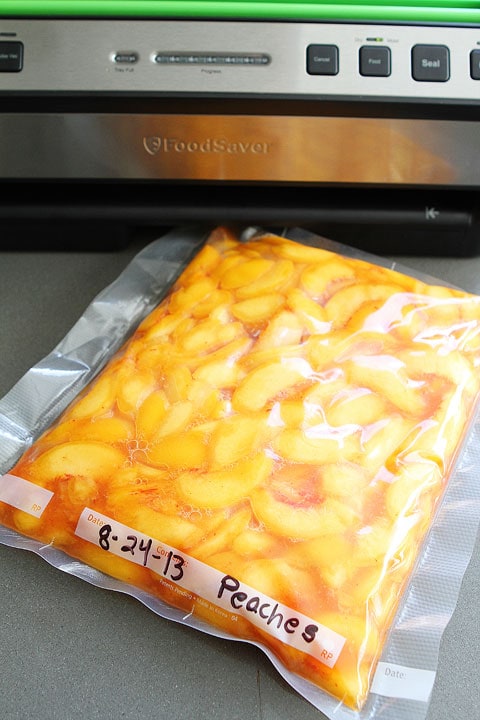 I can't wait to open up the bags of frozen peaches to make Peach Pie, Peach Almond Muffins, smoothies, and Baked Peach Almond Oatmeal this winter. And I know the zucchini will come in handy once I run out of Zucchini Coconut Chocolate Chip Cookies and Zucchini Applesauce Cookies. I already vacuumed sealed several dozen cookies, but they are going quickly. I thought if they were sealed up in the freezer that I would forget about them, but no such luck. I can't stay away:)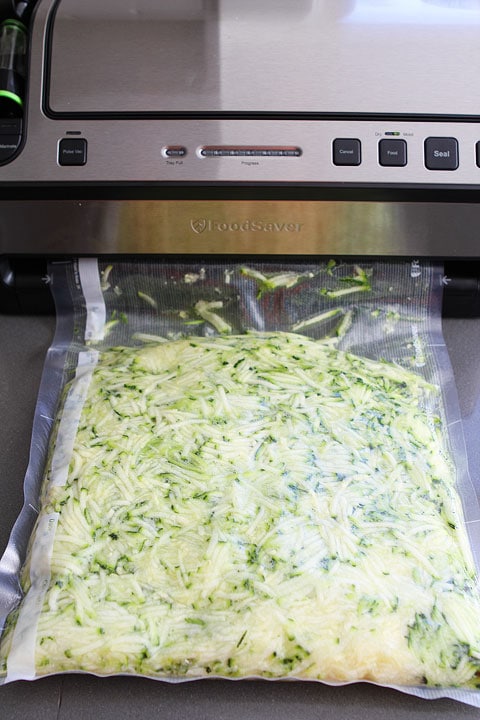 We love our FoodSaver 2-in-1 vacuum sealer. It keeps food fresh up to five times longer and helps prevent freezer burn. Plus, the fully automatic machine is easy to use and clean! And it has a built-in retractable handheld sealer that seals zipper bags, canisters, containers and marinates food in minutes. It just hit the market in August…and now you can win one!
To enter to win a FoodSaver 2-in-1 Vacuum Sealer, use the PromoSimple Widget below. Good luck!
 Disclosure-FoodSaver is providing this giveaway, but all of our opinions are our own!