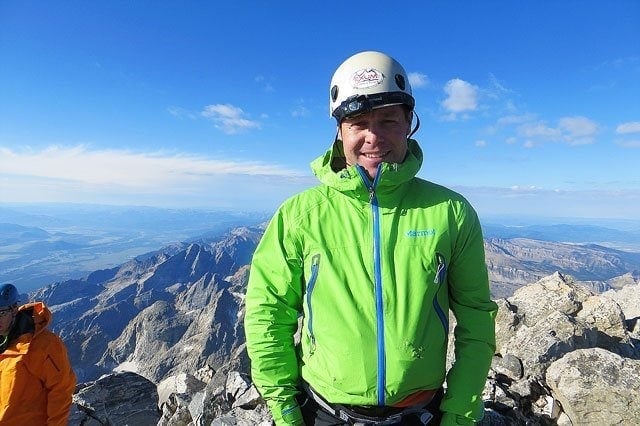 About 8 years ago I climbed Mount Teewinot, a peak in the Grand Teton National Park. From that day on I wanted to climb the Grand Teton. Well, on August 30th I did it! I made it to the top.
Maria and many others have asked me why I like to hike and climb mountains. A common reaction is "if you have to ask you, you will never understand." I do believe it warrants an answer, although it is hard to describe, besides I like it. I find a great sense of accomplishment when you put hard work and training into a goal and achieve it. Hiking and climbing mountains for me is more of a mental challenge. Sometimes your mind may be telling you, "you can't do this" or your body is telling your mind "you can't do this" but you have to over come those situations to accomplish your goal. It is a great mix of overcoming weakness of mind and body. When reaching the summit there is no picture that can capture the beauty and majesty of being on that peak. It is a surreal feeling.
The Grand Teton is much different than many of the other summits I have made. The Grand Teton involves serious rock climbing. There are many Internet videos and stories of people running up the Grand and doing the whole climb in around 4 hours. I almost had myself convinced to try to do it myself but thankfully I used a guide service. I severely underestimated the degree of rock climbing involved to reach the summit.
On the first day we hiked to the upper saddle. It is a beautiful setting, one direction looking over to the Grand Teton National park and the other looking towards Idaho. We stayed in a hut on the saddle to get a little sleep before our big summit.
The next morning we awoke at 3:30 AM and started our ascent towards the summit. We took the upper exum route to the summit. There are a few ways to get to the top but the exum route has the most rock climbing. We arrived at the area called Wall Street while it was still dark and I don't think I would have completed the exum route if we had to do the Wall Street area while it was light. There was a a lot of exposure and air underneath us.
We continued our ascent from Wall Street which is one of fourteen pitches on the exum route to get to the summit. These pitches were the most challenging part of the hike/climb for me.
We reached the top and looked thousands of feet down with great jubilation. I finally had cell phone reception so I called Maria and Caleb to tell them we made it.
Next, we had some down climbing followed by a rapel and more down climbing. As we were down climbing a hail storm moved in and a loud thunder shook us. It was probably the loudest thunder I have ever heard and it literally shook us.
Once we got back to the hut on the saddle we reloaded our backpacks, took off our climbing gear, and headed towards the parking lot where our cars were parked. As we made our way down the trail we snacked on wild raspberries, huckleberries, and currants. They were delicious.
Here are some pictures from my hike!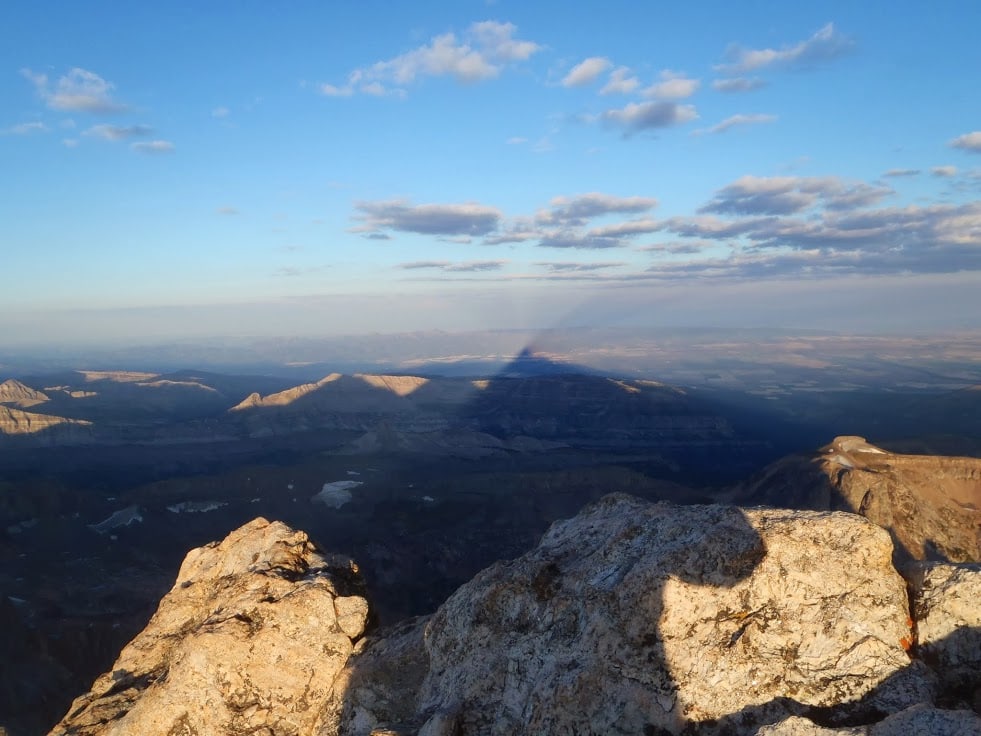 The Tetons casting their jagged shadows towards the west over looking eastern Idaho.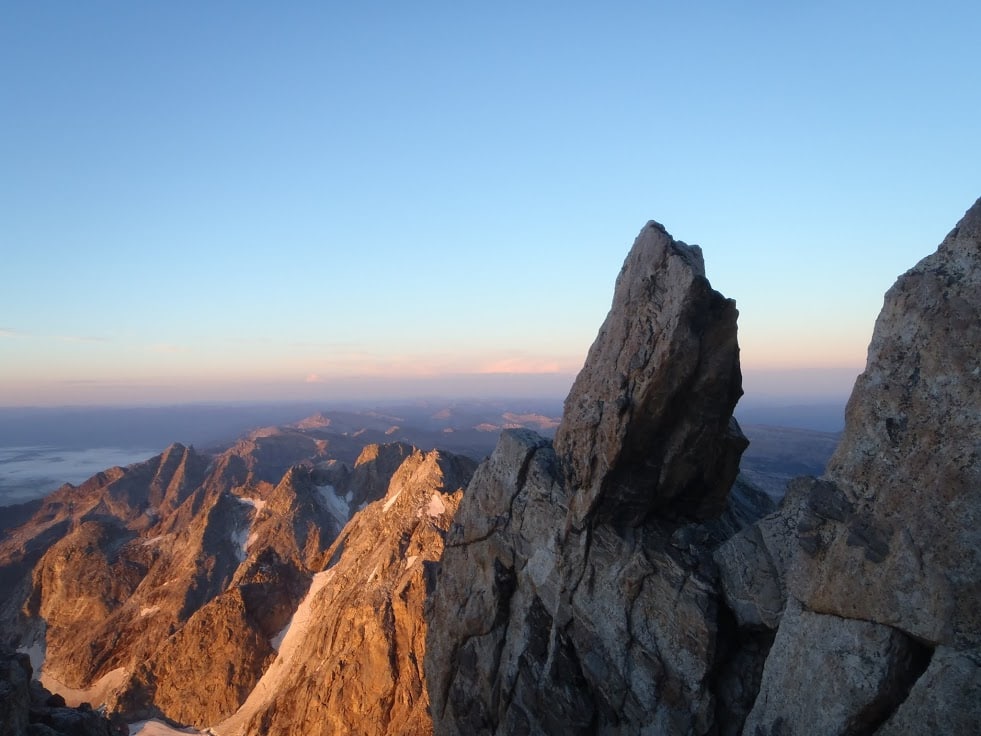 The sunrise on the way up!
I am in the green climbing with an active glacier in the background.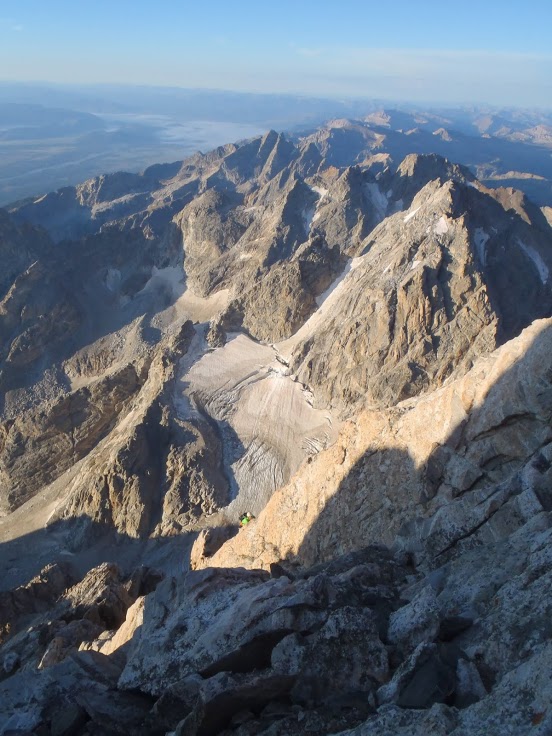 I am glad I wore green so you can see me!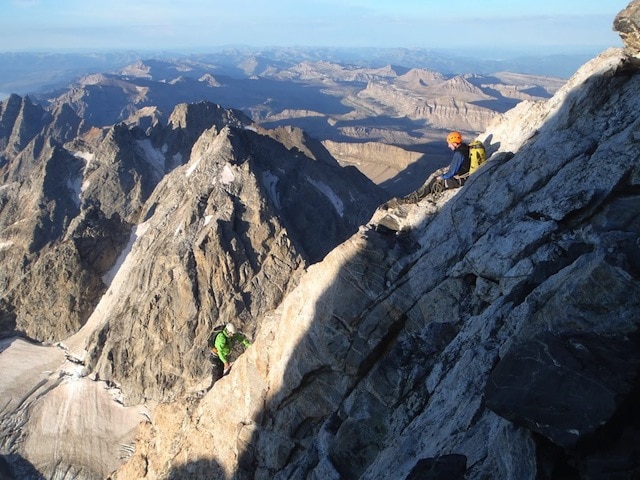 Dallan (in orange helmet) has me on belay, meaning if I fall he can catch me.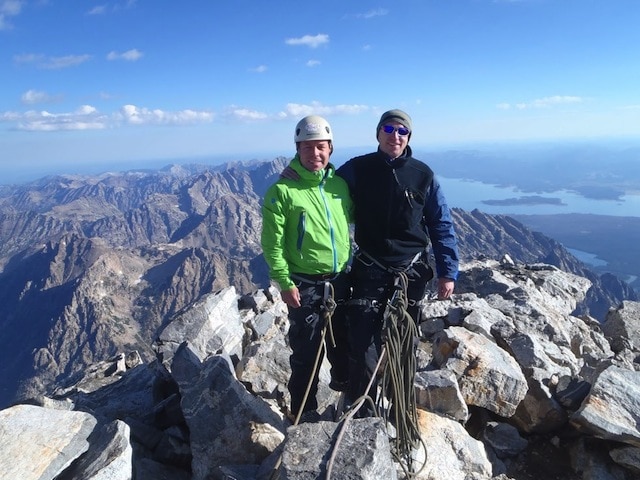 We made it!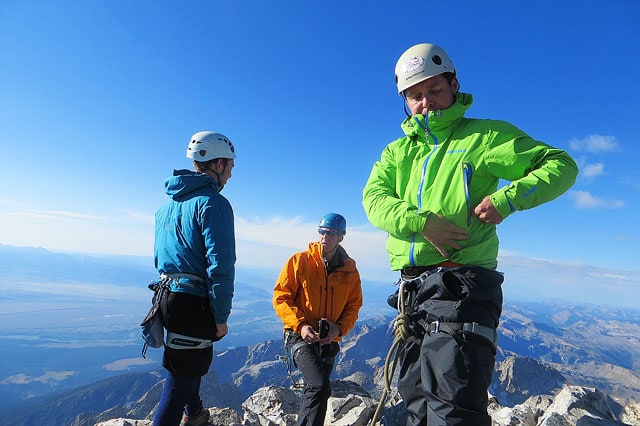 Spectacular views from the top! I had to get my iPhone out to call Maria and Caleb. I also posted a photo on Instagram from the top! Gotta love technology!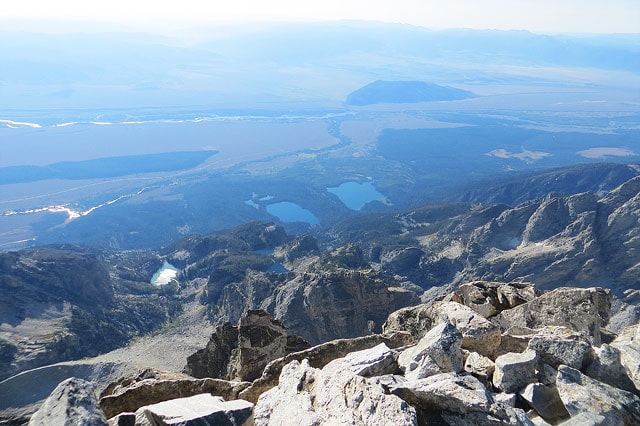 Beauty in every direction!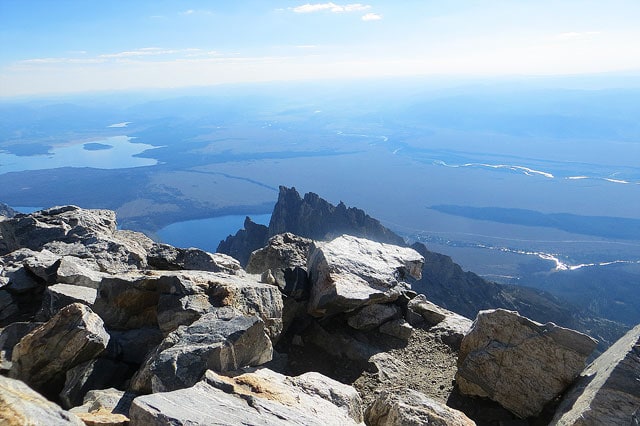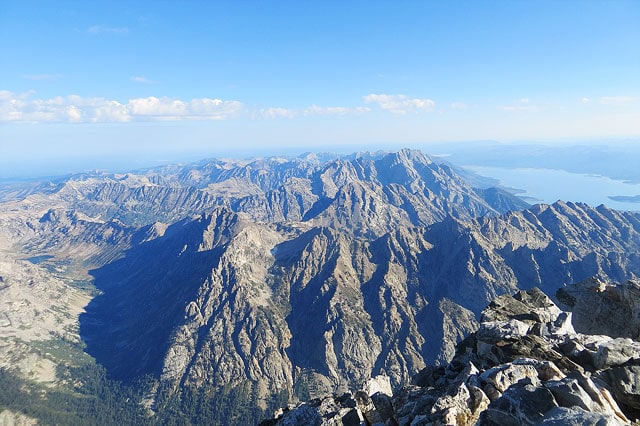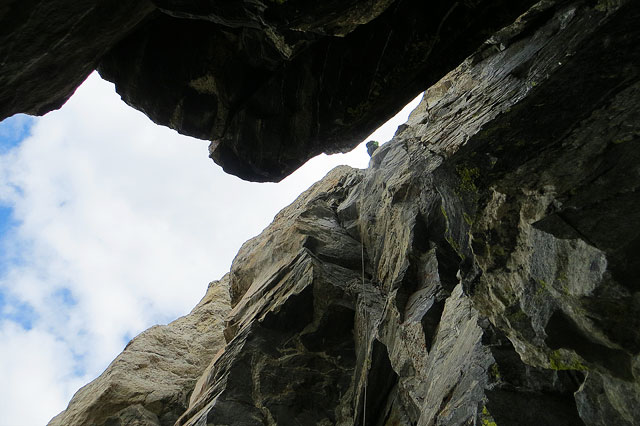 Repelling down the mountain!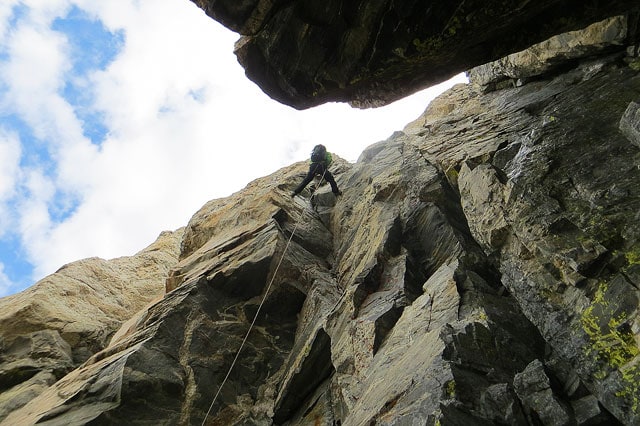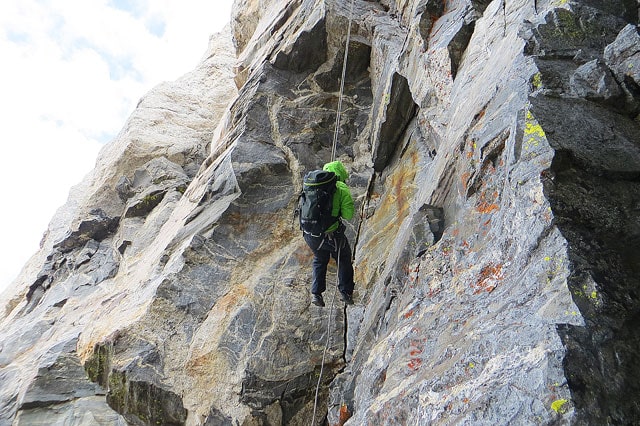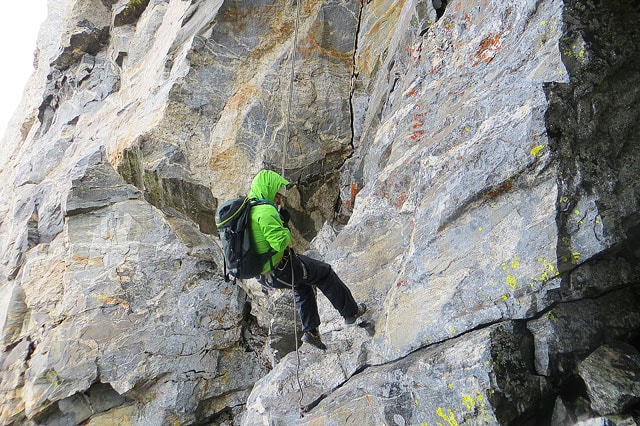 Hiking the Grand Teton was an experience of a lifetime for me. I was humbled and amazed by the beauty of the Earth.
Check out the rest of our Jackson Hole trip!