The one and only Bakerella came to Utah in October for a book signing at Williams Sonoma. I love Angie and her Cake Pops book, so of course I showed up with a two of my Utah blogging friends-Becky and Becky. Before the book signing, Angie answered questions and gave us tips on how to make the perfect cake pops. We were all ears and decided we needed to make cake pops together. Life got busy, but last weekend we made holiday cake pops.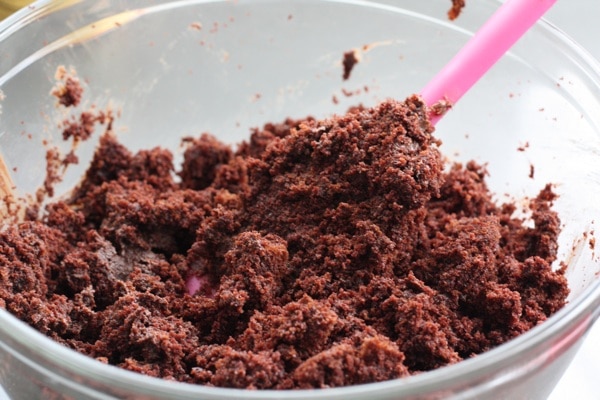 We gathered in our new kitchen and got to work. We demolished a red velvet and chocolate cake. It was kind of sad watching the cakes get destroyed, but it was also fun:) We followed Angie's step by step instructions and had no trouble forming our cake pops. I was a little worried about the decorating part, but luckily Becky and Becky were there to save the day. We made snowmen and Christmas tree ornaments.
After a few mess ups, we dominated the cake pops! I was impressed with our first time cake pop skills:) The snowmen and ornaments turned out super cute. We even made a few cake balls. Angie's book is filled with so many fun cake pops. There are pops for every holiday and then some. I really want to try the ladybugs-they are adorable!
Holiday cake pops make a fun and unique gift to pass out to your neighbors, friends, and family members. Give them a try! Everyone will be impressed and they are quite tasty too:) For instructions on how to make cake pops, check out Bakerella's Cake Pops book. Buy one for yourself and a friend-this book makes a great gift.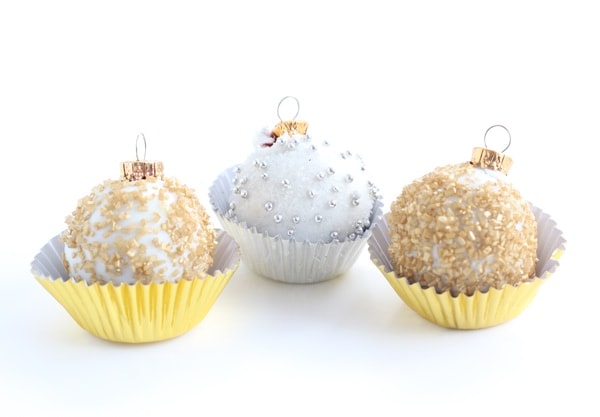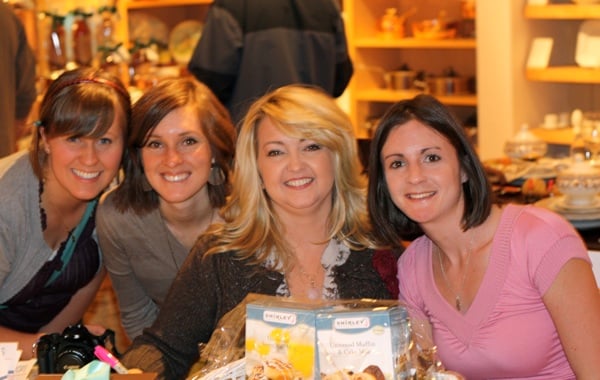 Getting our Cake Pops books signed! We just love Bakerella!