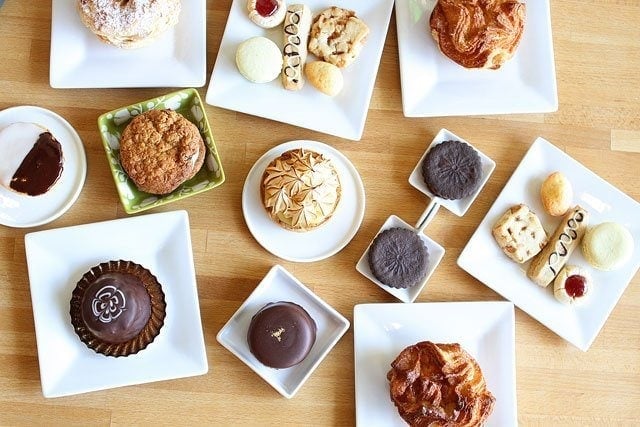 Les Madeleines Bakery in Salt Lake City, Utah is one of my favorite spots. Pastry Chef Romina Rasmussen is the genius behind the bakery. She is talented, creative, and so much fun. When Amanda was staying with us, we visited Les Madeleines and had so much fun sampling Romina's amazing creations.
Les Madeleines offers beautiful pastries, cookies, and desserts. They also serve breakfast and lunch. If you go for lunch, make sure you order the pomme frites. They are not to be missed!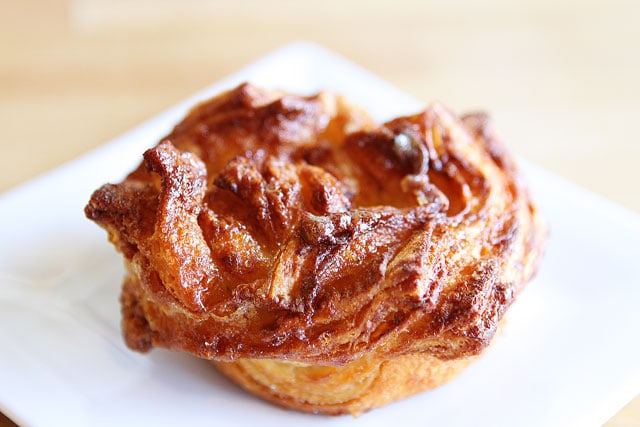 Romina brought us out A LOT of goodies to try! Of course, we started with her famous Kouing Aman! So what is Kouing Aman? It is a pastry from Brittany, France that is caramelized and crunchy on the outside and gooey on the inside. It is sweet, salty, flaky, crunchy, buttery, and pretty much the best thing you will ever eat. It's been featured on the Food Network and named 2012 Pastry of the Year by Food & Wine. Overnight shipping is available to all 50 states. After one order, I am sure you will be hooked.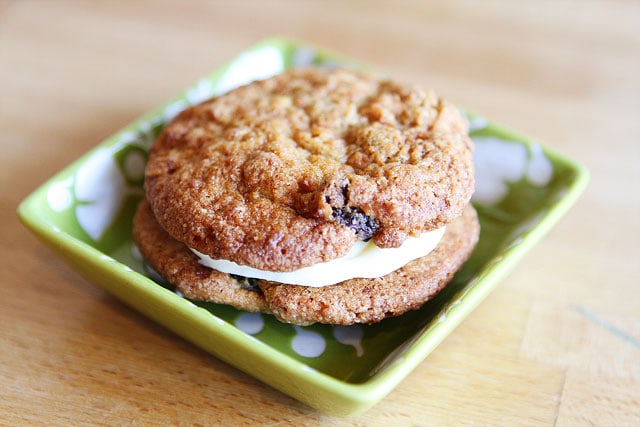 Romina's carrot cake cookie is also a favorite. I adore this cookie. Two soft and chewy carrot cookies sandwiched together with cream cheese frosting. I want to eat this cookie every day for the rest of my life. It's that good!
Romina certainly knows her cookies! I enjoyed everything I sampled. The tiny thumbprint with homemade jam melted in my mouth. I also loved the butter toffee shortbread. The cardamom cookie, mini citrus madeleine and macaron (button) were also winners. All so different, but all so amazing!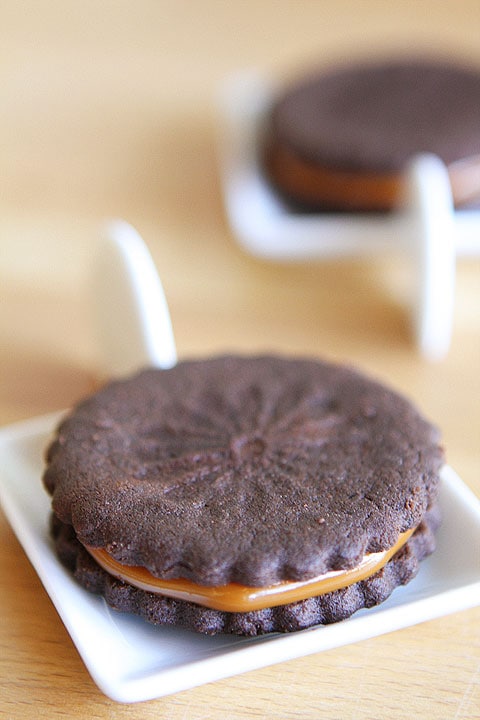 A homemade Oreo with dulce de leche! I could have eaten a dozen of these!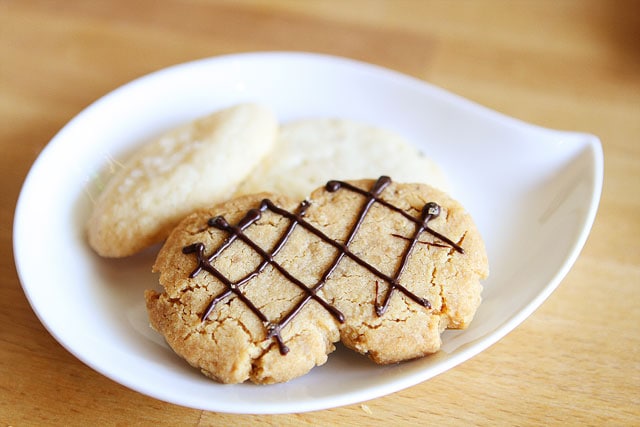 Peanut butter shortbread cookie made with toasted oats and organic peanut butter with Valrhona chocolate drizzled on top! And those are rosemary shortbread cookies hiding in the back. Loved both of these cookies!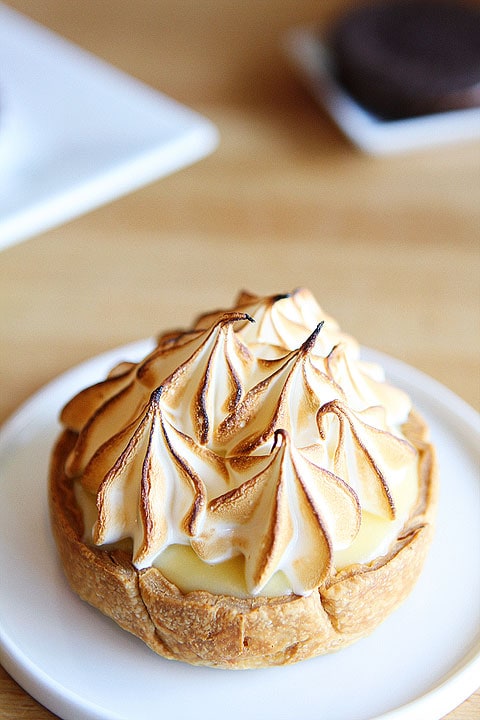 Meyer Lemon Tart-almost too gorgeous too eat!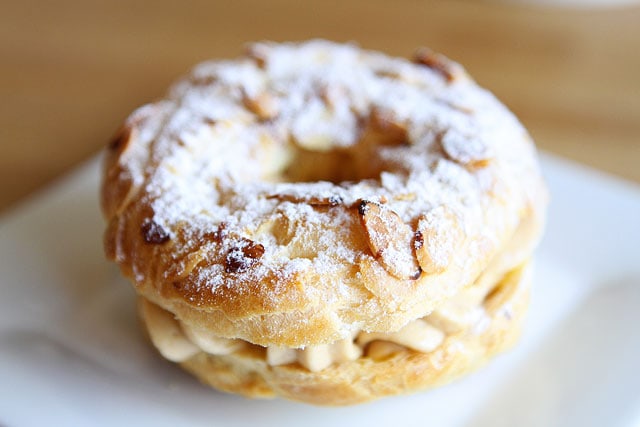 Paris-Brest-a hazelnut cream-filled cream puff created in honor of the bicycle race from Paris to Brest. The hazelnut cream was so dreamy!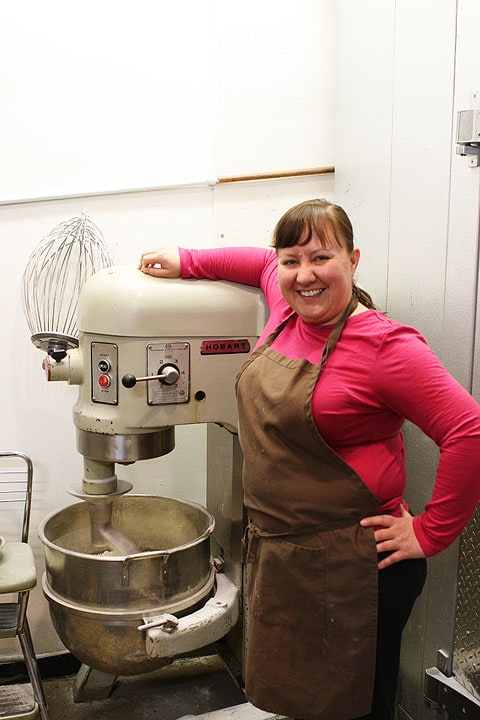 Romina and her GIANT mixer! She gave us a tour of the "behind the scenes" at the bakery. We saw lots and lots of butter. No wonder everything is so good:)
Thanks Romina for a fun day at the bakery! Make sure you visit Les Madeleines Bakery if you are in Salt Lake City! Everything is fabulous!