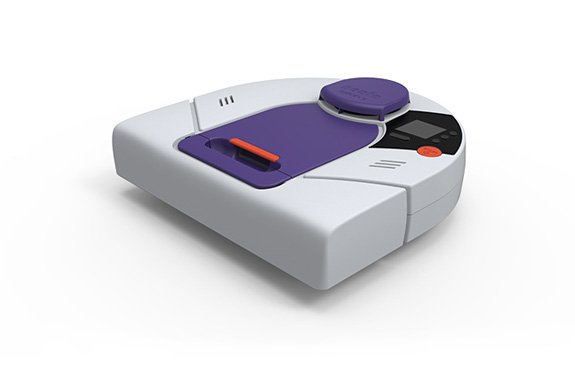 Update-this giveaway is now CLOSED! The winner is Heather Marshall (#1695). Congratulations! Thanks to everyone who entered!
Today we have a great giveaway from our friends at Neato Robotics. We are giving away one Neato Robotic XV-21 Pet and Allergy Vacuum, which retails around $429.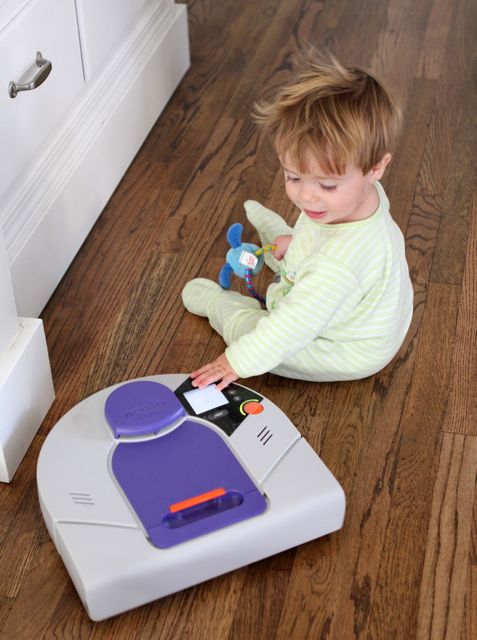 Our automatic Neato Robotic Vacuum is part of our family. We love him:) We even gave him a name. Meet Vector. I think Caleb loves him a little too much. He is obsessed with our Neato vacuum. He loves chasing it around the house. He can even say Vector!
Sometimes he gets in the way and presses the buttons. Busted! So now, we schedule Vector to clean the house after Caleb goes to bed. Vector's "home" is under our bed. We hid him so Caleb can't find him.
We schedule Vector to clean our house at 8:30 every night. That's right, you can schedule the Neato Robotic Vacuum to do the cleaning! You don't have to lift a finger! Vector goes around the house and vacuums our hard wood floors and rugs while we watch TV:) When he is done, he tucks himself in bed and rests up until we need him the next night. Vector is awesome!
The Neato XV-21 Automatic Vacuum Cleaner is specially designed for pet owners and allergy sufferers. Josh has severe allergies, so this vacuum is perfect for us! The Neato picks up dirt, debris, and hair. The Neato XV-21′s special filter retains more than three times the amount of fine dust particles as standard filters, which is perfect for removing allergens from the home. There are no bags to buy or replace. When the dirt bin is full, all you have to do is empty in the trash!
We love our Neato XV-21 Vacuum Cleaner and think you need one too!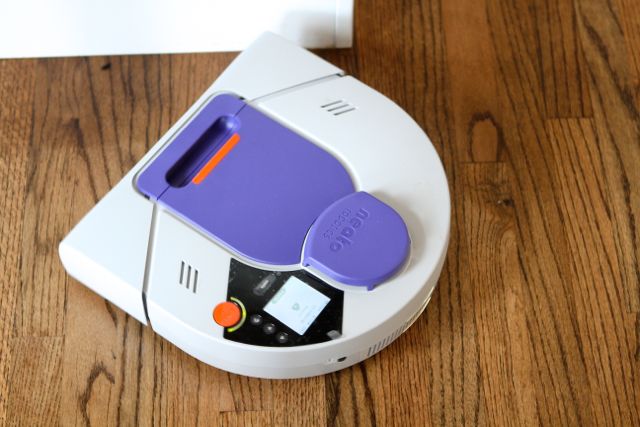 To enter to win the Neato XV-21 Robotic Vacuum Cleaner, please leave a comment on this post telling us, "What is your least favorite chore?" 
Bonus Entries
The giveaway is open until Friday, December 7th at 11:59 p.m. MST. The giveaway is only open to U.S. residents. Be sure a valid email address is included with your comment(s). Winner will be chosen randomly and announced on this post. We will email the winner and if the winner doesn't respond in 48 hours, a new winner will be chosen. Good luck!
Disclosure: This giveaway is being provided by Neato Robotics, but our opinions are our own.