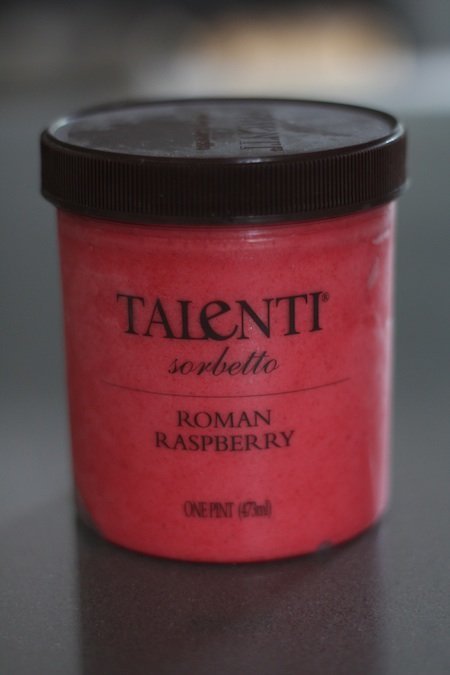 *This giveaway is now closed! The winner is Lynda @Me and My Pink Mixer who said: "I have seen this in my local grocery store, but haven't tried it yet. Caramel Cookie Crunch sounds amazing!" Congratulations! We will contact you via email. Thanks everyone for commenting! 
I recently told you all about my obsession with Talenti Gelato, well I am also obsessed with their sorbetto. It is divine! My favorite is the Roman Raspberry and Josh loves the Lemon Sorbetto. They are all good though! To check out the flavors, visit their website. I like to have a scoop of Roman Raspberry Sorbetto with a scoop of Double Dark Chocolate Gelato-the best of both worlds!
Today we have a fun giveaway! We are giving away 4 coupons for Talenti Gelato and Sorbetto. The coupons are good for 4 pints of Talenti Gelato or Sorbetto-you can choose your favorite flavors. To enter this giveaway, please leave a comment on this post letting us know what Talenti flavor you are most excited to try. The giveaway is open until Friday, September 9th at 10:00 a.m. MST. A winner will be randomly chosen. Please make sure you leave a valid email address. Good luck!
And don't forget about Talenti's Cutest Moments Facebook Contest. The finalists have been chosen, so head on over to their Facebook page to vote on your favorite. Voting takes place September 5th-11th. The winner will be announced on September 12th. There are a lot of cute and fun photos, so check them out!