Enter to win the new 4moms mamaRoo infant seat! 
Sometimes, I wish I was an octopus. Kind of an odd statement, but I really wish I had six arms. The warm ocean life is kind of appealing too, especially since it is freezing outside, but I could really use six arms. It is hard to get things done when Maxwell wants to be held. Cooking, cleaning, typing, doing laundry, taking care of Caleb, etc. with one hand is kind of difficult. Plus, everything takes forever with one hand. Well, I don't think I will be turning into an octopus anytime soon, but I have found the next best thing, 4moms new mamaRoo infant seat!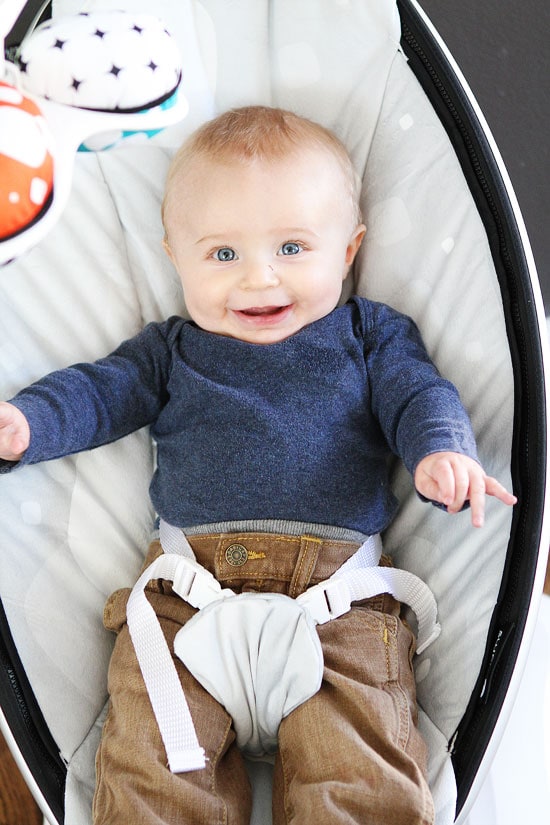 The mamaRoo is my lifesaver! When I put Maxwell in his mamaRoo, I am able to get stuff done with both hands…and the best part? I have a happy baby at the same time! Maxwell loves his mamaRoo!
The mamaRoo is a magic infant seat. It sways from side to side and bounces up and down. It basically does everything I do when holding Maxwell, but more! It has five settings: car ride, kangaroo, tree swing, rock a bye, and wave. Maxwell's favorite is the tree swing! He gets so excited and kicks his little legs like he is really swinging. The mamaRoo reclines and sits up too!
It also has a built-in sound machine. It plays soothing sounds such as rain or the ocean, but you can also play music. It has a MP3 plugin! I have a playlist for Maxwell. He likes listening to the oldies:)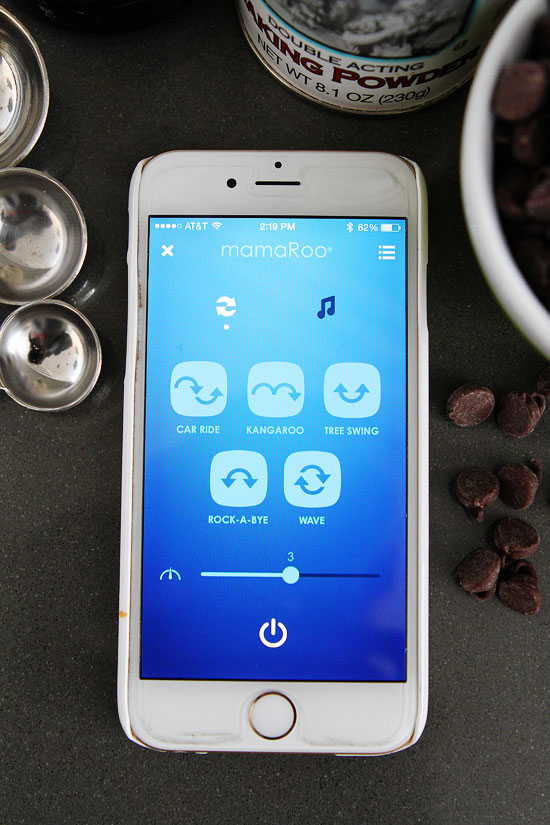 And the coolest part? The mamaRoo has an iPhone and Android app, so I can control the motions and sounds from my phone! I can be busy baking while I adjust Maxwell's settings from my phone. If he is getting fussy, I can change the motion or music. I can also speed up or slow down the motions. Again, this mamaRoo is magic!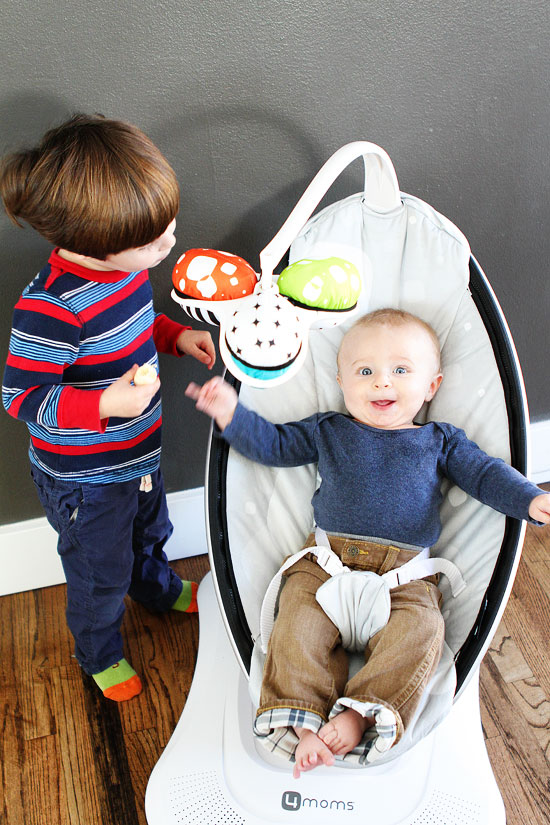 Caleb loves the mamaRoo too! He always begs us to put Maxwell in his spaceship. I guess it kind of looks like a spaceship:) The boys have a great time together while Maxwell is flying to outer space:)
The mamaRoo is a huge help for busy parents and a joy for babies! It is a win-win all around!
And good news, we partnered with 4moms to give away one new mamaRoo to one lucky winner! To enter to win a mamaRoo infant seat, use the PromoSimple Widget below! Good luck!
Disclosure-this giveaway is being sponsored by 4moms, but our opinions are our own.