We are starting a new feature on the blog called, "This and That." In these posts we will share what we are loving around the internet, random life happenings, baby stuff, favorite finds, and whatever else we feel like rambling about. I say we, because yes, Josh will chime in every once in awhile. Hey, and maybe Caleb will even have something to say soon:) These posts are meant to be fun! So sit back, relax, and enjoy "This and That."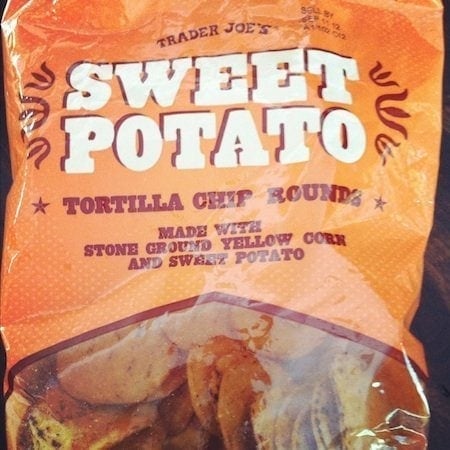 1. I am currently obsessed with Trader Joe's Sweet Potato Tortilla Chips. I brought a bag home from our California trip and I can't stop eating them. They are especially tasty with Black Bean and Corn Salsa. I am going to be very sad when they are gone, which will be soon, since I can't keep my hands out of the bag!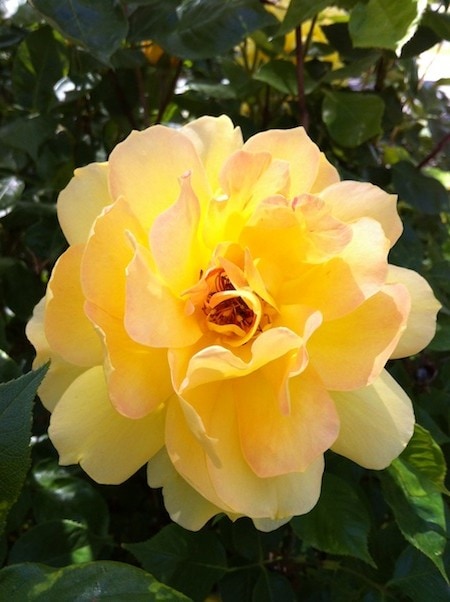 2. Our roses are in full bloom. They make me happy!
3. It's Thursday. Normally, I would be looking forward to watching Grey's tonight, but the season finale was last week and MY-OH-MY! I still can't stop thinking about it. Why did they do that to us?
4. I want to eat this sandwich every day for lunch.
5. Is anyone going to see Battleship this weekend? We haven't been to a movie since Caleb was born, but I am dying to see this movie. I honestly have no idea what it is about, but two words: Taylor Kitsch. He will always be Tim Riggins to me. He is my dream man. My one and only-besides Josh that is:) Oh-and did you see he cut his hair? I am still fond of his long locks, but I will take Riggs however I can get him:)
6. I'm not crafty, but if I was, I would make these DIY Chalkboard Conversation Bubble Cookie Jars.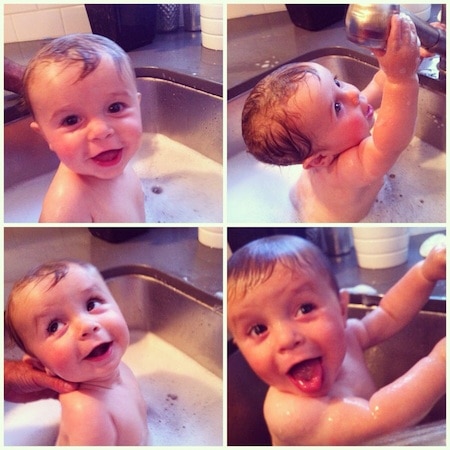 7. We started giving Caleb his baths in our kitchen sink. Don't worry-we clean it before and after:) He LOVES it!
8. My dad is visiting this week from Illinois. We are going to make his famous cinnamon rolls! He's the best dad in the world. The end.