His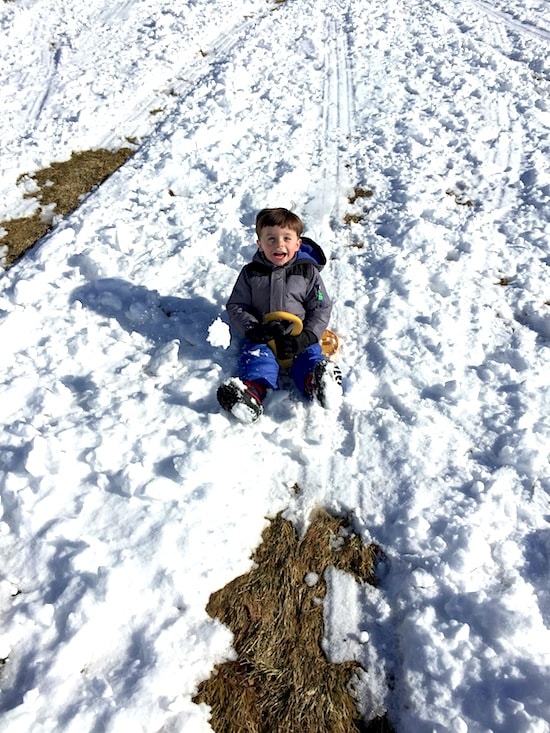 1. We got some snow this week so I took Caleb sledding. He loved it!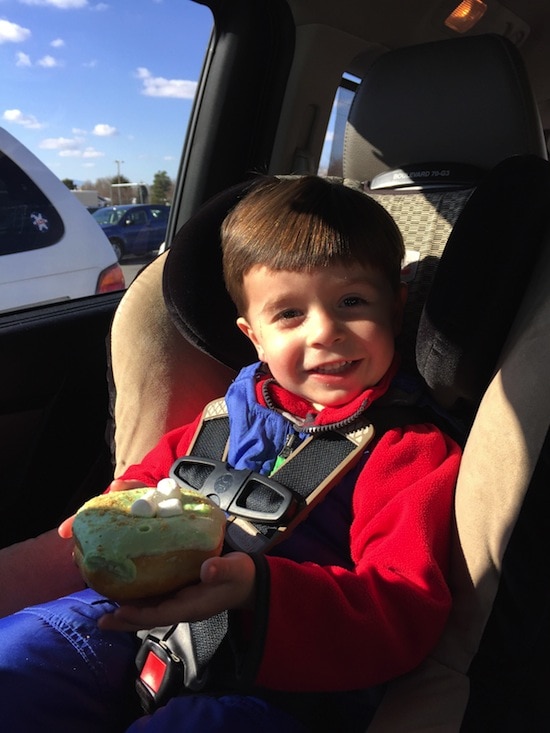 2. Caleb and I were at the store and I was going to buy a soda and Caleb looked up at me and said, "Daddy we don't drink soda because it is unhealthy for us." Ha! He thinks this is healthy though:) He loves his donuts!
3. We have been having dance parties almost every night before bed and the boys absolutely love it. I never thought I would be one to enjoy dance parties, but the smiles and giggles from the boys make it worth it. I love our sweet family.
4. It's March and I am excited for Ute basketball!
Hers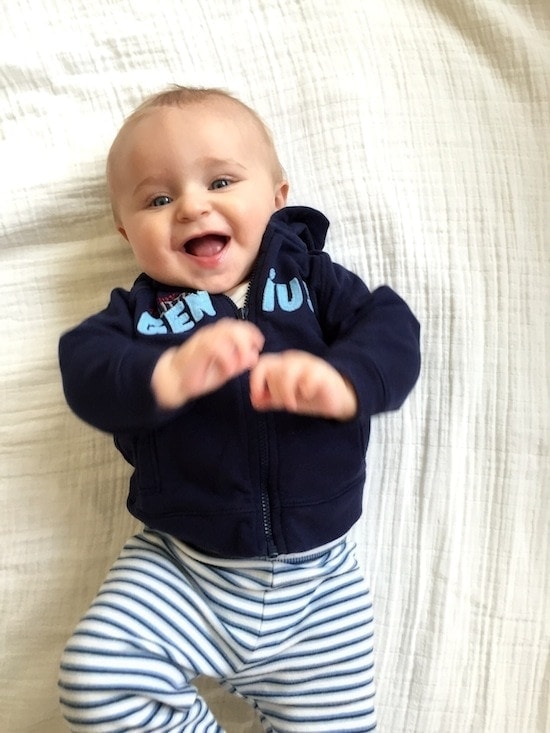 1. This little cutie is 7 months old today! He is rolling over, sitting up, babbling, loving avocados, and sleeping through the night-YAY! He also loves playing with his big brother. Every time Caleb walks in the room he gets a big smile and belly laughs at whatever he does. It is the cutest!
2. I want to make one of these for Caleb. I'm not crafty at ALL so on second thought, anyone want to come over and help me craft? I will bake you cookies🙂
3. I am in love.
4. House of Cards…we have only watched three episodes because it's hard to sneak away from the kiddos to watch. I am kind of glad we are taking it slow this time around because that means we have more to watch! We watched the last season in one weekend:) I am loving Claire's wardrobe. Super classy! Her dress in episode 3 is STUNNING! That is the dress everyone should be talking about not gold/white or blue/black:)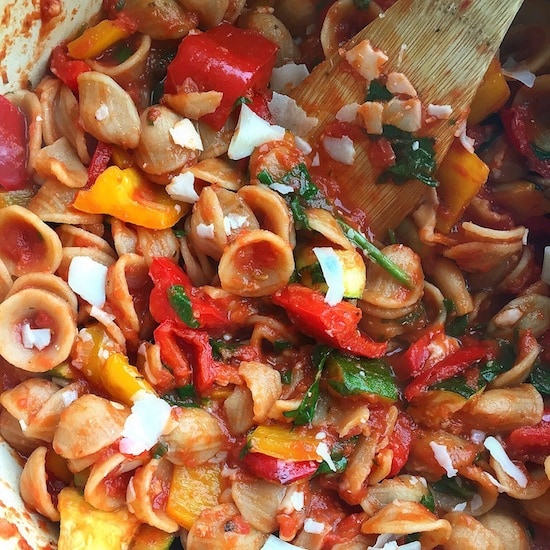 5. Impromptu pasta nights are the best…especially when Caleb approves! 🙂
6. Genius!
7. Kids aren't expensive. Loved this post!
8. I want them all!
9. Gotta make this for Josh! He is a lover of lime!
10. Dessert for breakfast? YES!
11. Quote of the week.
12. Girl Scout cookie time makes me want to watch this movie! A classic:)