His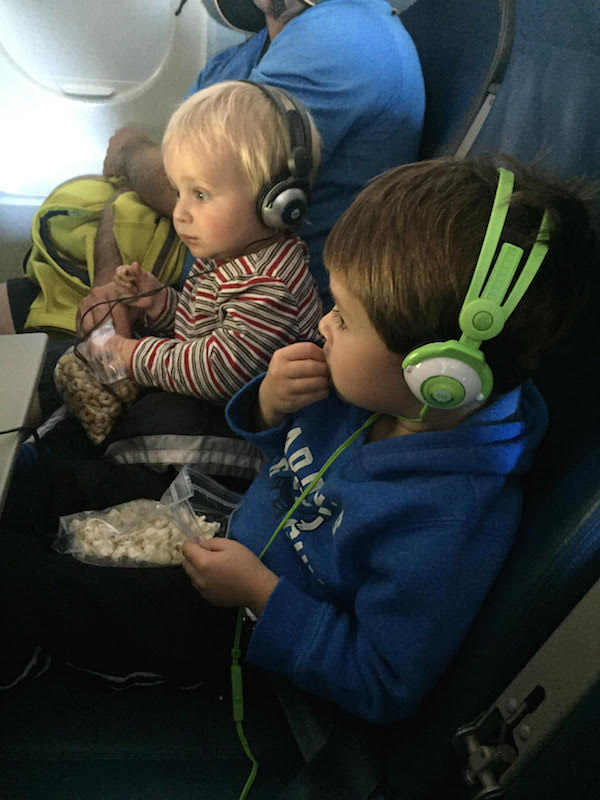 1. Traveling with kids is never easy, but it is worth it. We love bringing these little dudes along.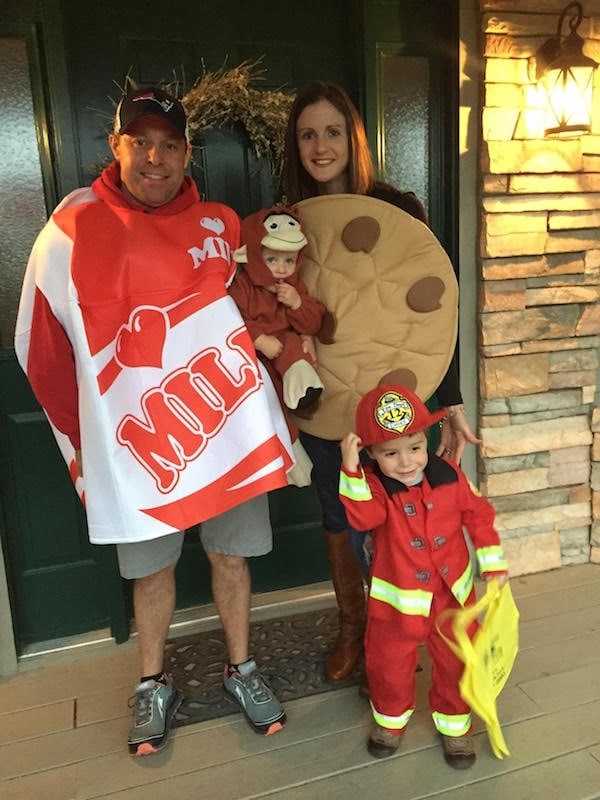 2. We celebrated Halloween at Papa's house this year. Caleb picked out all of our costumes!
3. Jimmy Kimmel's Halloween candy videos are my favorite.
4. We spent Monday through Wednesday in Chicago with KitchenAid. I love all of their appliances, but their new black stainless steel are awesome. Have you seen them?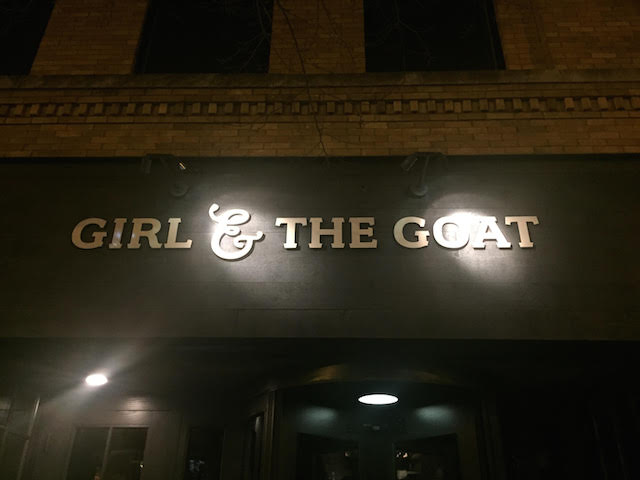 5. Girl & The Goat, best restaurant ever! Stephanie Izard is a genius with her food creations. More importantly, she is kind, generous, and down to earth. Stephanie, thanks for spending time with us and being so charming.
Hers
1. We had a fun Halloween at my dad's house. Caleb picked out our costumes and I have to say he did a good job this year. Milk and cookies fits us well…much better than last year's funky chicken costume:)
2. Sweet and salty!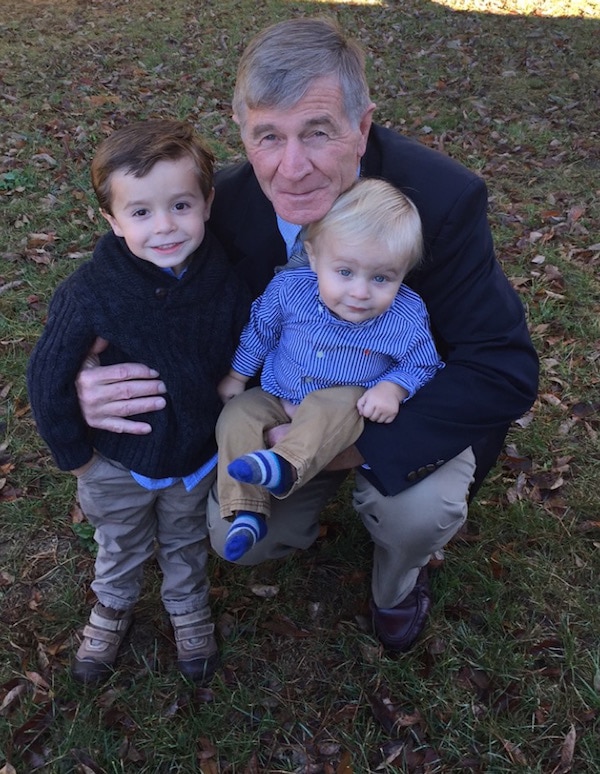 3. Our boys love their papa!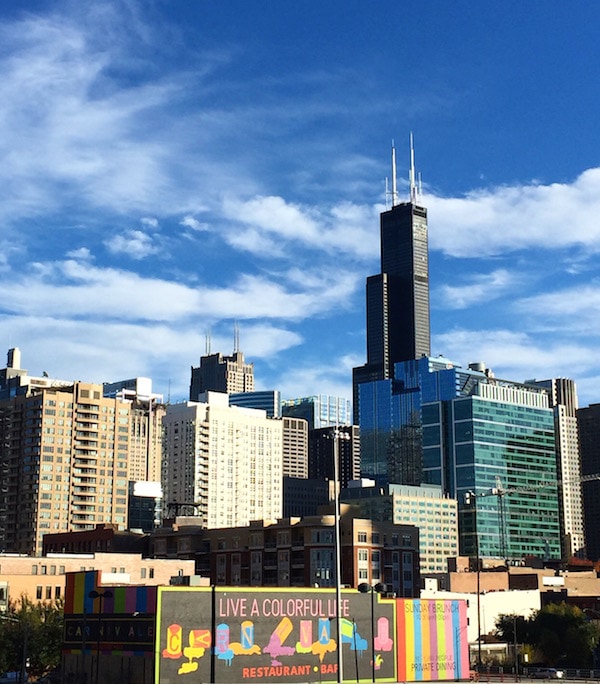 4. My dad watched the boys while we went to an event with KitchenAid in Chicago! We spent a day at the World of Whirlpool and had the chance to try out KitchenAid's new major and small appliances. We were in kitchen heaven. We are putting KitchenAid appliances in our new kitchen so we were super excited to see them up close and personal. They are amazing and we are soooooooo excited for our new kitchen!
5. We tried the new spiralizer attachment and instantly fell in love. We will be using this one all of the time at home!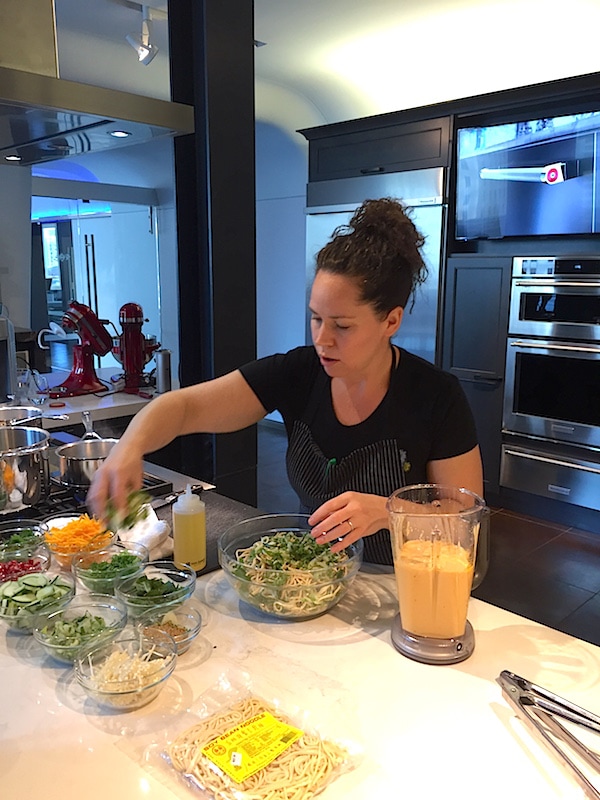 6. Stephanie Izard, winner of Top Chef and the chef of Girl & The Goat and Little Goat, came to the event to cook with us. She made the BEST Chinese noodles and was so much fun. We also got to eat dinner at her restaurant, Girl and The Goat, and I was BLOWN away. Every single dish was perfection and we pretty much ordered the entire menu. If you are ever in Chicago, you have to go, but make reservations way in advance. And make sure you get the chocolate truffle cake with salted peanut gelato….it was amazing. I can't stop thinking about it:)
7. The easy way to eat a pomegranate.
8. Eat your broccoli.
9. Weird food myths.
10. On my reading list! Have you read it?