His
1. Maxwell came with me to the tire store. I guess he was TIREd…ha!
2. I watched all of the Max Steel cartoons with Caleb on Netflix and over the weekend I watched the movie. The movie was ok, but it was really slow. We liked the cartoons better.
3. I am looking forward to this show.
4. Food companies may say goodbye to sell by labels.
5. Kris Bryant gets pranked. This is funny!
Hers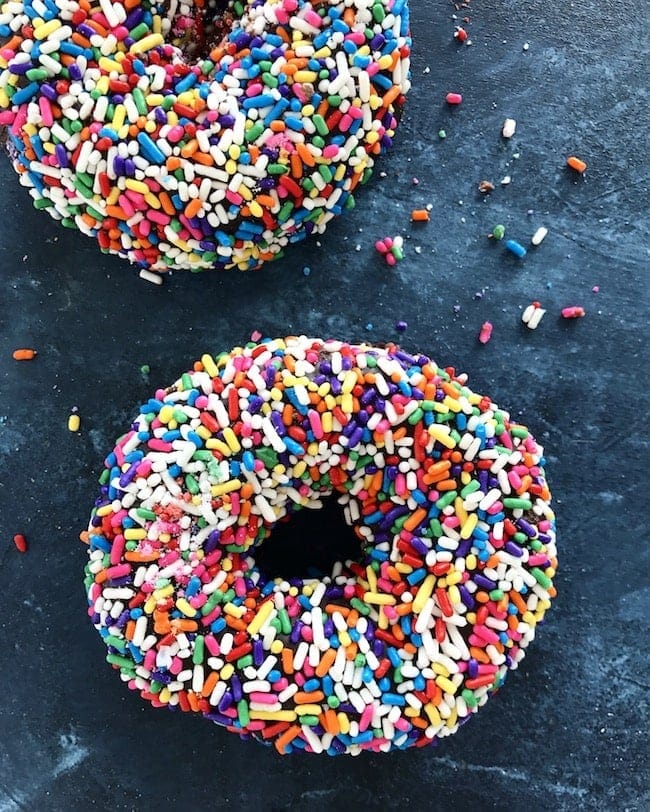 1. I am headed to Sacramento today for an event with Almond Breeze. I won't have a ton of time to explore on my own, but if you have any places I NEED to visit, please let me know! And make sure you follow along on Instagram stories.
2. Ruffles are everywhere and I am loving them. I want this top, this dress, this tee, and this shirt.
3. This cake is perfect in every way.
4. Parents who raise good kids do these five things.
5. This tote is on sale and perfect for spring!
6. Did anyone watch Big Little Lies on HBO? We watched the first episode and I am already hooked. I never read the book so I have no clue what is going on, but I love all the actresses and can't wait to watch more.
7. I can't stop dreaming about this cheesecake!
8. Currently reading this cookbook. Warning, if you read it in bed at night you will NEED dessert:)
9. A new way to send snail mail. Fun!
10. These brownies are perfection!
11. We have a new recipe video up! I am obsessed with this sauce, you HAVE to make it!
12. My boys are going to go crazy for this breakfast!
13. Make this sweet and savory spread for the Academy Awards on Sunday. I still need to see so many of the movies.