His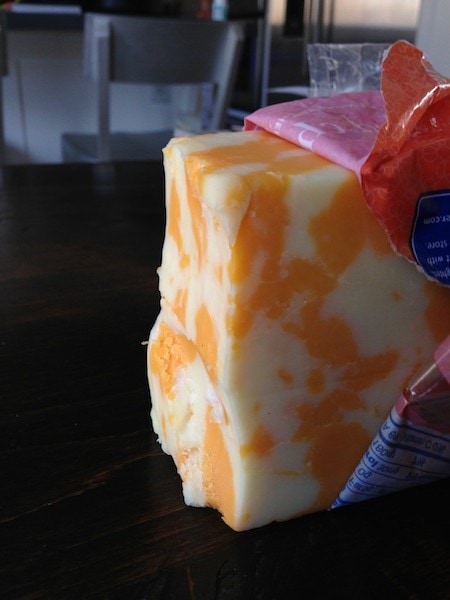 1. Do any of you cut your cheese and leave it looking like this? I don't understand how this happens. I certainly don't cut cheese like this and we don't let Caleb get near sharp objects so that only leaves one person.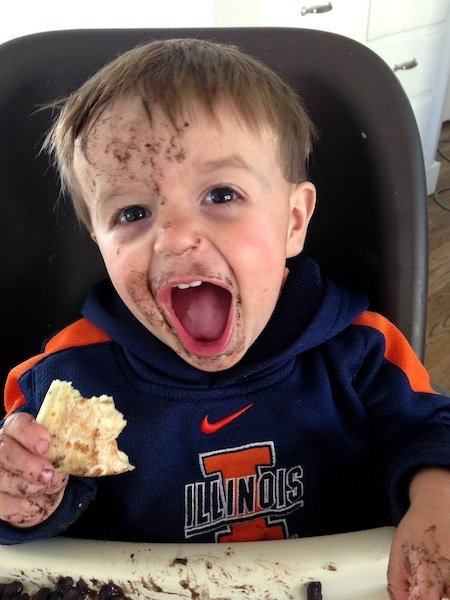 2. Caleb has had a hollow leg lately. Always saying hungry, hungry, and running to the fridge. Needless to say he attacks his food. Especially black beans.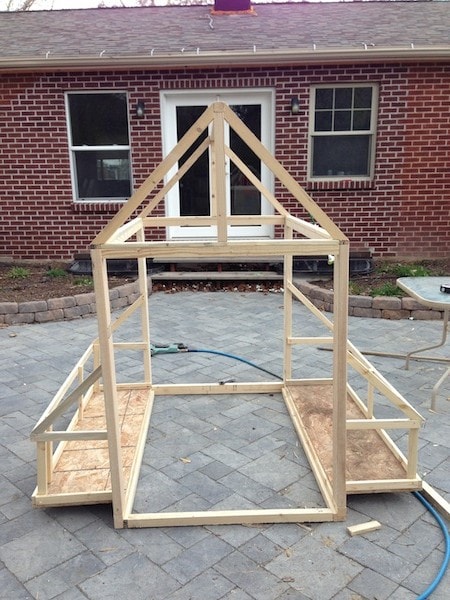 3. Here is what our chicken coop looks like right now. It has a slide out floor for easy cleaning. We should have our baby chickens by our next post. YES! We will keep you posted.
4. If you are a NBA fan, did you see Chris Paul's game winner on Monday? If not check it out.
5. Today is the NFL draft. Best of luck to all of the Utes trying to get a spot on a NFL roster.
Hers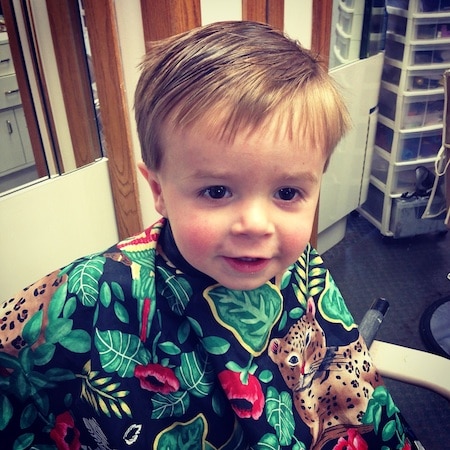 1. The peas got hair cuts this week! Caleb looks so handsome. Josh does too, but I forgot to snap a photo of him:) I went a little shorter this time. I am still getting used to it:)
2. I love all kinds of lotions and smelly good products. In junior high I think I owned one of every item from Bath and Body Works. I haven't been in that store in years, not because I don't love smelly good body stuff, but because I avoid the mall at all costs. Did you know you can make your own smelly good body butter? You can and I am going to! I love this homemade body butter! I don't even have to go to the mall to get it-score!
3. I see Blueberry Yogurt Cookies in my near future. I am thinking for breakfast too. Blueberries and yogurt-totally breakfast food.
4. I finally curled up with Jennifer Perillo's cookbook, Homemade with Love. It's a gorgeous book filled with simple recipes that are all made from scratch. I know this book will be a favorite at our house!
5. We got sucked into the Voice again! Adam seems to do that to me every season:) We are also watching to cheer on Ryan Innes. He is from Utah and has an incredible voice! Go Ryan!
6. I am in love with all of these baby moccasins. Too cute! Caleb needs every color.
7. Update-I gave up on Downton Abbey. I just couldn't get into it. It made my workouts on the elliptical even more boring! I need to find a new show! Leaning towards Mad Men.
8. Question-we are thinking about starting a monthly newsletter that will include a round-up of popular posts, kitchen tips, seasonal recipes, favorite kitchen items, special giveaways, etc. Readers will sign-up and the newsletter will be delivered to their inbox once a month. Interested?
9. Three big boxes of Sabra products arrived on our doorstep this week. I can't wait to get dipping! Thanks Sabra!
10. We are headed back to California today! First stop, the Beverly Wilshire Hotel. Yes, I get to stay at the hotel where Pretty Woman was filmed. Pretty Woman is my favorite movie of all time so I am just a little excited:) Then the peas are off to the Big Traveling Potluck! I can't wait to see all of my blogging pals! It's going to be a FUN trip! Make sure you are following us on Instagram, Twitter, and Facebook for updates!
11. Don't forget to enter our KitchenAid Green Apple Blender Giveaway and our Petunia Pickle Bottom Giveaway! Good luck!