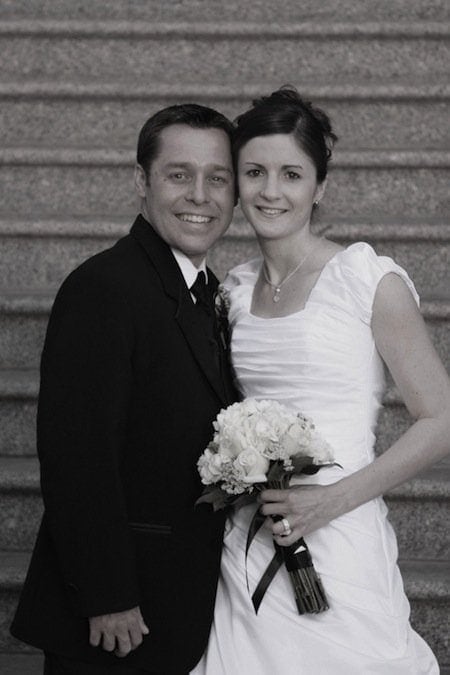 Today is our 4 year wedding anniversary! Happy Anniversary to us! I think we are supposed to get each other fruit or flowers. At least that is what the internet told me:) Good thing we just bought a giant watermelon:) We celebrate our love and marriage every day so we don't have any special plans for today.We just love being together with our little pea! Cheers to 4 years!
Ok, now on to This and That. Enjoy!
His
1. Maria and I don't watch much TV. Although, we do rent movies. Let me give you an example of how these nights go. We lay down on the couch to watch the movie and almost immediately Maria is complaining that it's too loud. She wants me to turn the sound down to almost a mute level. I don't think she plans on watching the movies because she never stays awake for more than 20 minutes. We basically rent movies for Maria to sleep through and for me to watch on mute. This week "we", meaning I, watched Man on a Ledge. I liked it, at least what I could put together without hearing.
2. I have been training for a triathlon and I am on a 30 day training program. This is NOT recommended and my 35 year old, almost decrepit body, has been paying the price. I could barely walk yesterday. But I'm going to do this. I will let you know if I am still alive after June 30. I just got this thing called "The Stick." It has been pretty good on helping my leg muscles.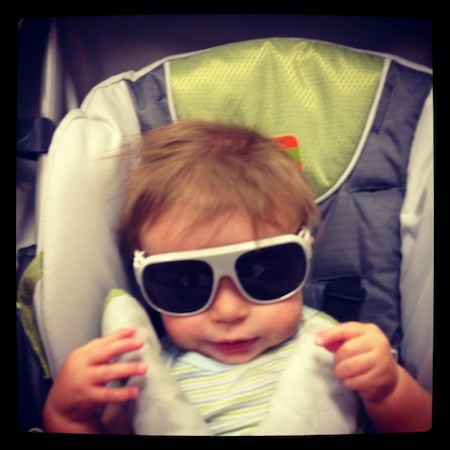 3. While in Seattle, I was able to spend 120 straight hours with my little buddy, Caleb. He is so awesome! We ha a great time and it was hard for me to go back to work this week. Caleb is one righteous dude!
Hers
1. My baking drawer is a little out of control. Ok, it's a complete disaster. I think I need to do some organizing this weekend.
2. So remember that book I was going to read on the plane? Yeah, I never even opened it. Traveling with a baby is a lot different.
3. My grandma and dad have a few hand written recipes that I need to preserve. I love this DIY tutorial for framing recipes.
4. I can't get enough of these cookies. I made another batch this week and put them in the freezer. I love eating them frozen-who needs popsicles when you have frozen cookies? 🙂
5. Love these Watermelon and Feta Bites. Going to make them this weekend.
6. We are shopping for a baby trailer for our bikes. Any recommendations? We need to get one ASAP so Caleb can go on some summer bike rides!
7. Oh-and it's Father's Day on Sunday. Don't forget to spoil your dad! Caleb and I will be making Josh one of his favorite breakfasts-Cinnamon Streusel Pancakes!