Print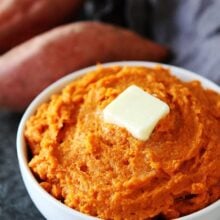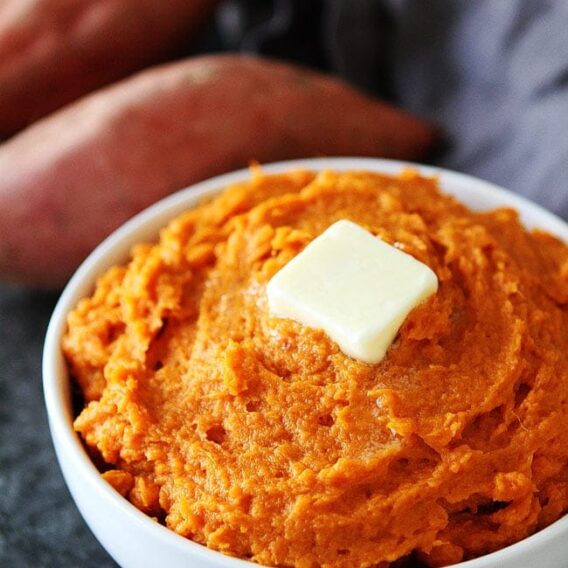 Mashed Sweet Potatoes
Mashed sweet potatoes are easy to make and a great side dish to all of your holiday meals.
Bring a large pot of salted water to boil. Carefully add the sweet potatoes. Reduce heat to medium and cook, uncovered, for 15 minutes or until sweet potatoes are fork tender.

Drain the sweet potatoes in a colander, shaking to remove all of the water. Place the sweet potatoes in a large bowl and add 1/4 cup milk, butter, and salt. Use a potato masher or hand blender and mash the potatoes until smooth. Add additional milk, if necessary. Serve warm. 
See the post for different ways to flavor and spice up mashed sweet potatoes.