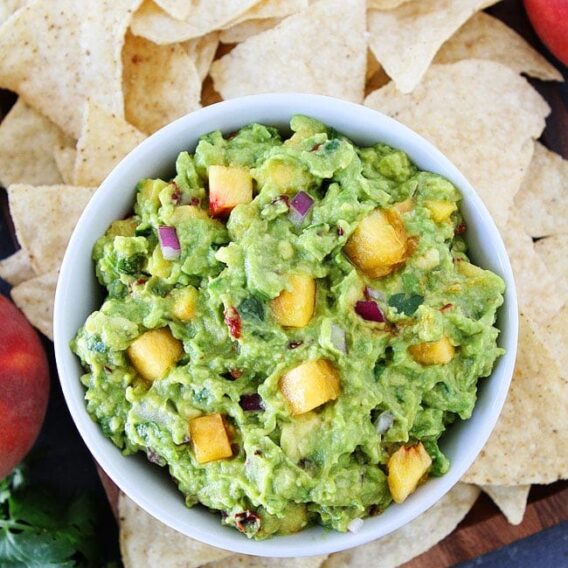 Chipotle Peach Guacamole
Easy guacamole with fresh peaches and chipotle peppers makes a great summer appetizer or snack. Serve with tortilla chips, cut up vegetables, or your favorite Mexican meal.
Recipe from Two Peas & Their Pod
With a sharp knife, cut the avocados in half lengthwise. Remove seed. Scoop out the flesh with a spoon. Place in a bowl. Use a fork to roughly mash the avocado.

Add the chopped peaches, jalapeno, red onion, cilantro, lime juice, and diced chipotle peppers. We use 3 teaspoons of diced chipotle peppers, but if you want it a little more mild, use 2.  Stir and season with Kosher salt, to taste. Serve immediately.