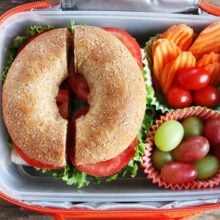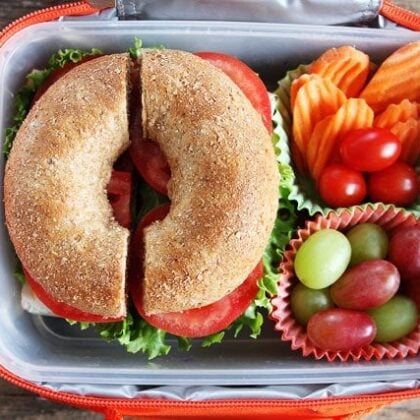 Turkey Havarti Bagel Sandwich
This simple sandwich is a lunchtime favorite!
Spread cut sides of bagel with mustard or mayonnaise, if desired. Top one half of the bagel with Havarti cheese, turkey, lettuce, and tomato. Season with salt and pepper, to taste. Add the other half of the bagel and cut in half. Serve.