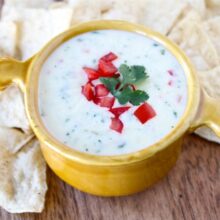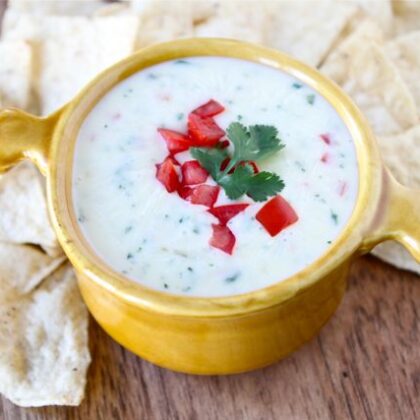 Queso Dip
Easy cheese dip made with white American cheese, Pepper Jack, onion, jalapeño, poblano pepper, cilantro, and tomato. Serve with tortilla chips.
Heat canola oil in a medium sauce pan over medium-high heat. Cook the onion and jalapeño pepper until softened and reduce heat to medium-low. Stir in the roasted poblano pepper. Add the shredded cheese and milk. Stir until mostly melted.

Stir in the tomatoes and chopped cilantro. Serve with chips immediately.

Note-if you plan on serving this at a party, you may want to serve it in a crockpot so the cheese stays melted.