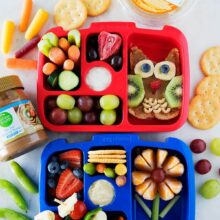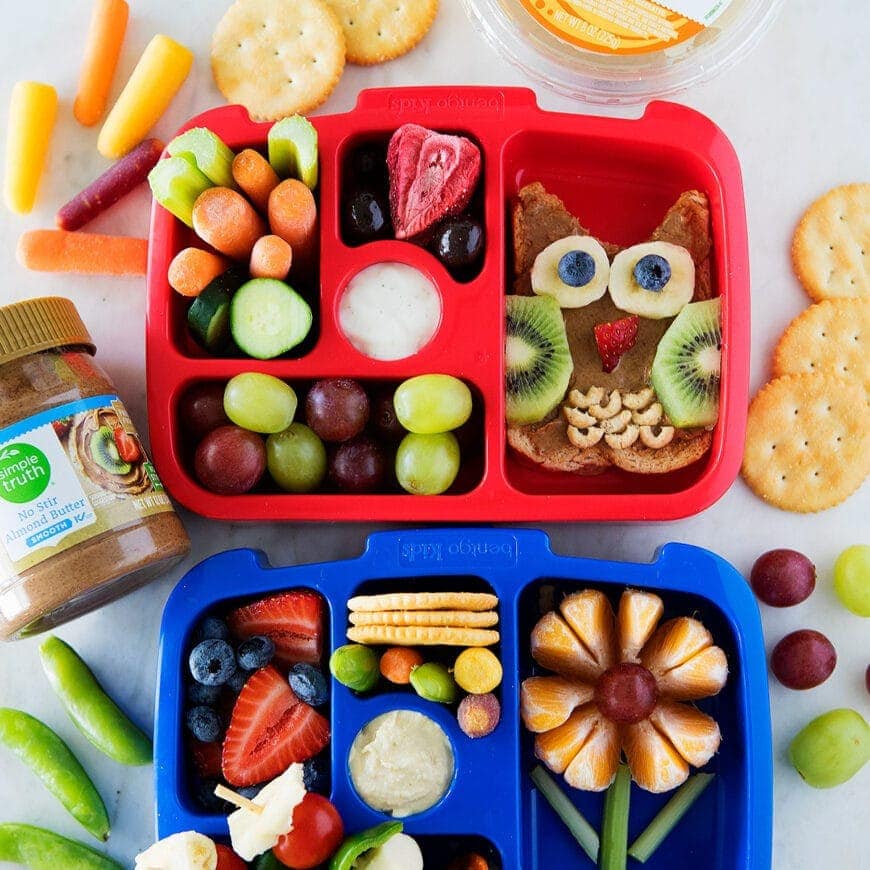 Owl Toast & Pizza on a Stick
Recipe from Two Peas & Their Pod
For the Pizza on a Stick:
For the owl, spread the almond butter on the bread. Place the kiwi halves on the almond butter for the wings. Add the banana slices for the eyes and put blueberries on top. Place the strawberry below the eyes for the nose. Add the Cheerios for the feathers. Serve.

For the pizza on a stick, skewer the flatbread, pepperoni, cheese, olives, tomatoes, and bell peppers on the bamboo skewer.