Print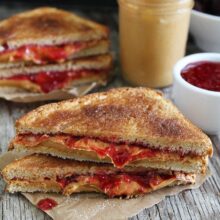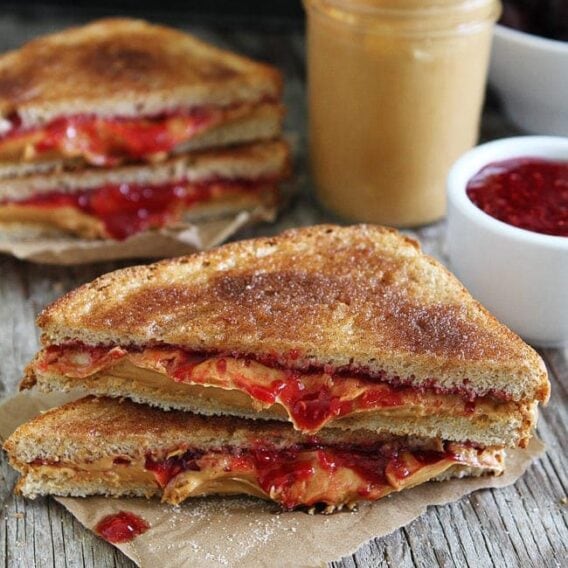 Cinnamon Toast PB&J
Two classics come together to create the BEST PB&J sandwich!
Preheat the oven to 350 degrees F. In a small bowl, combine the sugar and cinnamon. Butter one side of the bread slices and sprinkle generously with the cinnamon sugar mixture. Put the bread on a baking sheet and place in the oven. Bake for 8-10 minutes. Turn the oven to broil and and broil until the sugar has melted and starts to bubble. This won't take long, so don't walk away, watch it closely. Remove from oven.

Spread the inside pieces of bread with peanut butter and jam. Make a sandwich and cut in half. Serve immediately.

Note-you can make cinnamon toast using a toaster, but I prefer the oven method. Use your favorite jam or jelly.