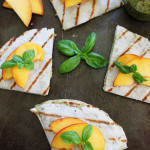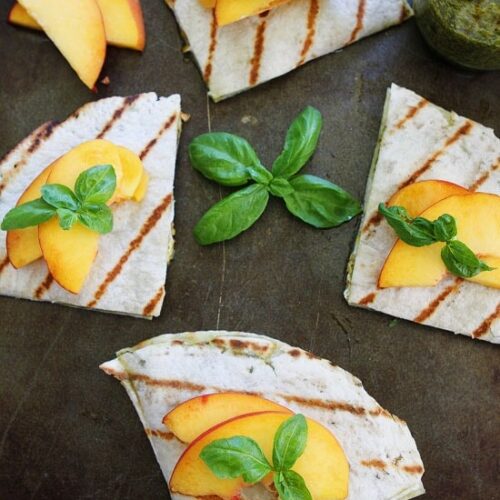 Print Recipe
Grilled Peach, Pesto, and Mozzarella Quesadillas
Recipe from Two Peas and Their Pod
You only need 4 ingredients to make these fresh and delicious quesadillas.
1. Preheat the grill to medium heat. Lightly spray one side of each tortilla with cooking spray. On unsprayed side of each of the tortillas, evenly spread the pesto. Add the peaches and mozzarella cheese. Top each with remaining tortilla, sprayed side up, and press together.

2. Place quesadillas on directly on the hot grill. Cook for 6-8 minutes, carefully flipping once, until cheese is melted. Remove from grill and cut the quesadillas into quarters. Serve immediately.

Note-you can make these quesadillas in a skillet or on a griddle pan if you don't have a grill.