Print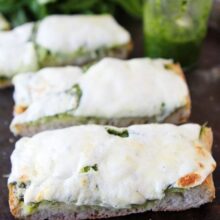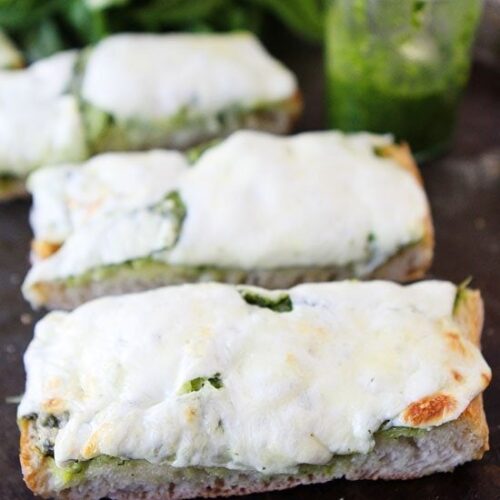 Pesto Cheese Bread
You only need four ingredients to make this cheesy pesto bread! It is great as an appetizer, side dish, or even dinner!
Preheat the oven to 400 degrees F.

Place the bread on a large baking sheet, cut side up. Spread each half with pesto. Top evenly with mozzarella slices and shredded Parmesan cheese.

Bake for 10-12 minutes or until cheese is melted and starting to brown around the edges. Cut bread into slices and serve warm.