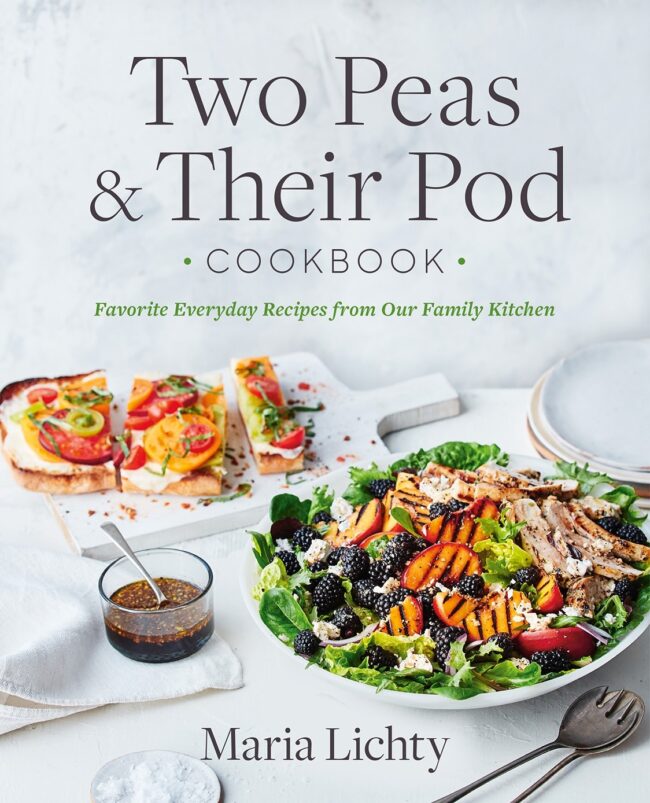 Two Peas & Their Pod Cookbook
Our cookbook comes out on September 3rd, 2019, but you can pre-order it NOW at the following locations:
If you order the book now, you will receive it on September 3rd, the day it comes out! Make sure you save your order confirmation number because we have some fun things planned for everyone that pre-orders the book!
Cookbook Tour Dates
I can't wait to meet you all! Bring your cookbook and I will sign it! And we can hangout and chat about the book, blog, cookies, Netflix, sports, life…all the things:) It will be FUN, bring your family and friends! Stay tuned for updates, in case we add more cities!!
WASHINGTON DC: Thursday, September 5

6:30-8:30PM–Room & Board–Author Talk with Jessica Merchant from How Sweet Eats
1840 14th Street, NW, Washington, DC 20009
RSVP HERE! The event is FREE!
SALT LAKE CITY: Tuesday, September 10

6:00-8:00PM–Cactus and Tropicals–Author talk, come meet the whole family!
2735 South 2000 East, Salt Lake City, UT 84109
WICHITA: Thursday, September 12

6:00PM–Watermark Books & Cafe–Author talk, come meet the whole family!
4701 East Douglas, Wichita, Kansas 67218

PAWHUSKA: Saturday, September 14

2:00PM–The Pioneer Woman Mercantile–Author talk with Ree Drummond, The Pioneer Woman
532 Kihekah Avenue, Pawhuska, OK 74056

SEATTLE: Tuesday, September 17

6:30PM–Book Larder–Author talk with Danielle Kartes from Rustic Joyful Food
4252 Fremont Avenue N, Seattle, WA 98103
AUSTIN: Thursday, October 17

5:00PM-6:30PM–Hotel Ella–Author talk with Paige Hull from The Vintage Roundtop
1900 Rio Grande Street Austin, TX 78705
ALLEN, TEXAS: Saturday, October 19
10:00AM-1:00PM–Village Coffee–Meet and Greet with Jenn Todryk from The Rambling Redhead
190 E Stacy Rd #408, Allen, TX 75002
Receive 10 Free Bonus Recipes!
Stay tuned for more cookbook news SOON!