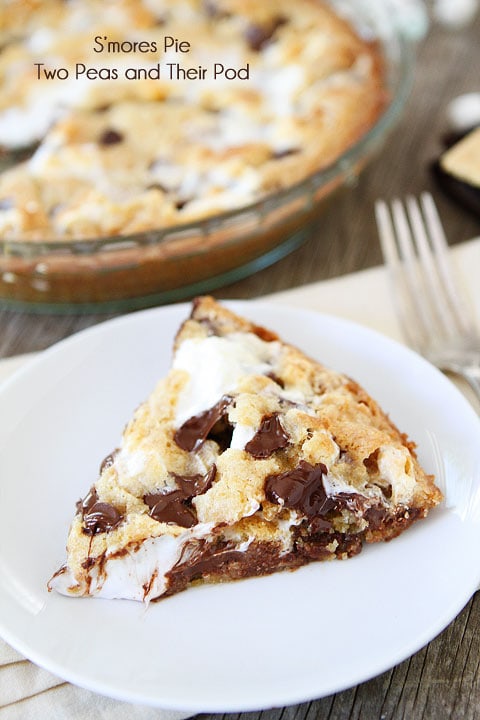 I am not a camper. I've only been twice in my life and one night was enough both times. I quickly discovered that I love and need a bed, bathroom, and kitchen. I do like the whole "sit around the campfire and eat S'mores idea", but not enough to go camping. But guess what, I don't have to sleep on the hard ground and pee in the woods to enjoy S'mores. I recently made a S'mores Pie in the comfort of my own kitchen and it is insanely delicious! Traditional S'mores are good, but this S'mores Pie is GOOOOOOD!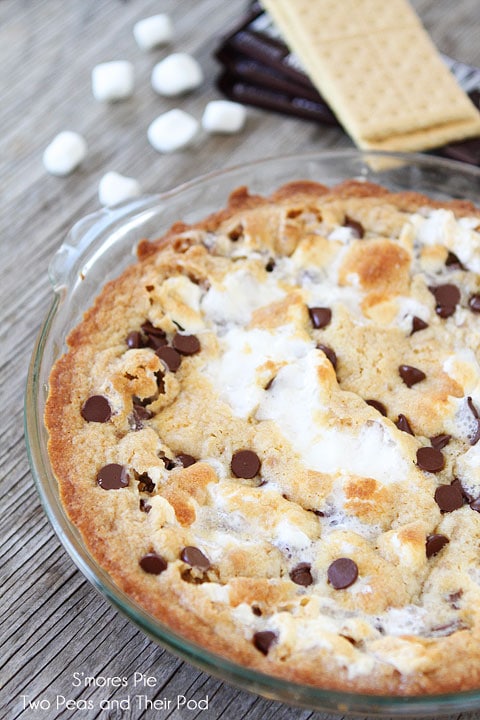 Don't be scared by the word pie, you don't have to make a flaky pie crust for this pie. This pie is more like a cookie. The cookie crust is easy to make, and in my opinion, it is much better than pie crust. You know I am all about the cookies🙂 The dough has crushed graham crackers inside which gives it the perfect S'mores flavor.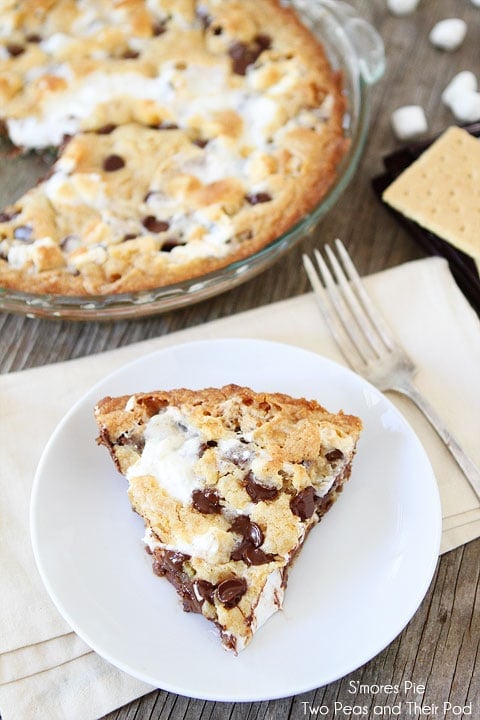 The crust is topped with marshmallow creme, Hershey chocolate bars, and mini marshmallows. More crust goes on top, along with chocolate chips. I love a double crusted pie! The crust sandwiches in the marshmallows and chocolate, just like a traditional S'more!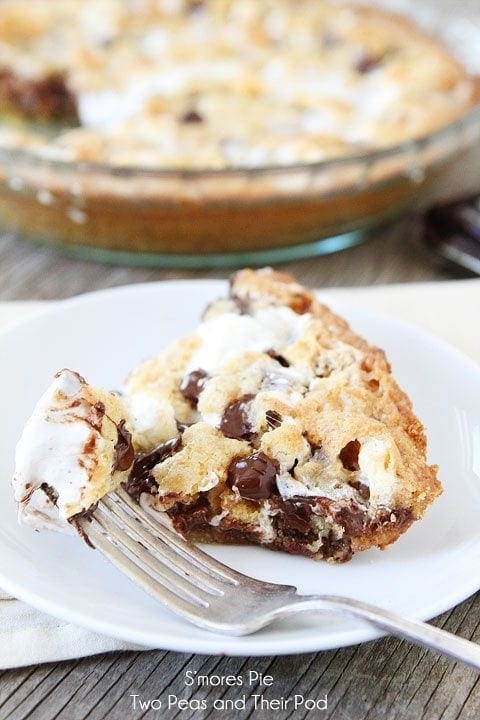 This S'mores Pie is ooey, gooey, and so rich! If you are a S'mores fan, you have to make this pie. It is the king of all S'mores! And remember, you don't even have to go camping to enjoy this S'mores Pie. And if camping is your thing, good for you. You can still make this S'mores Pie before you head out on your camping trip. Pass pieces of pie around the campfire and sing Kumbaya! Be careful though, the bears are going to smell this pie and want a piece!
For step-by-step photos and for the S'mores Pie recipe, visit Tasty Kitchen. Thanks Tonya for sharing your recipe!