Back to School Favorites-a list of my favorite back to school supplies!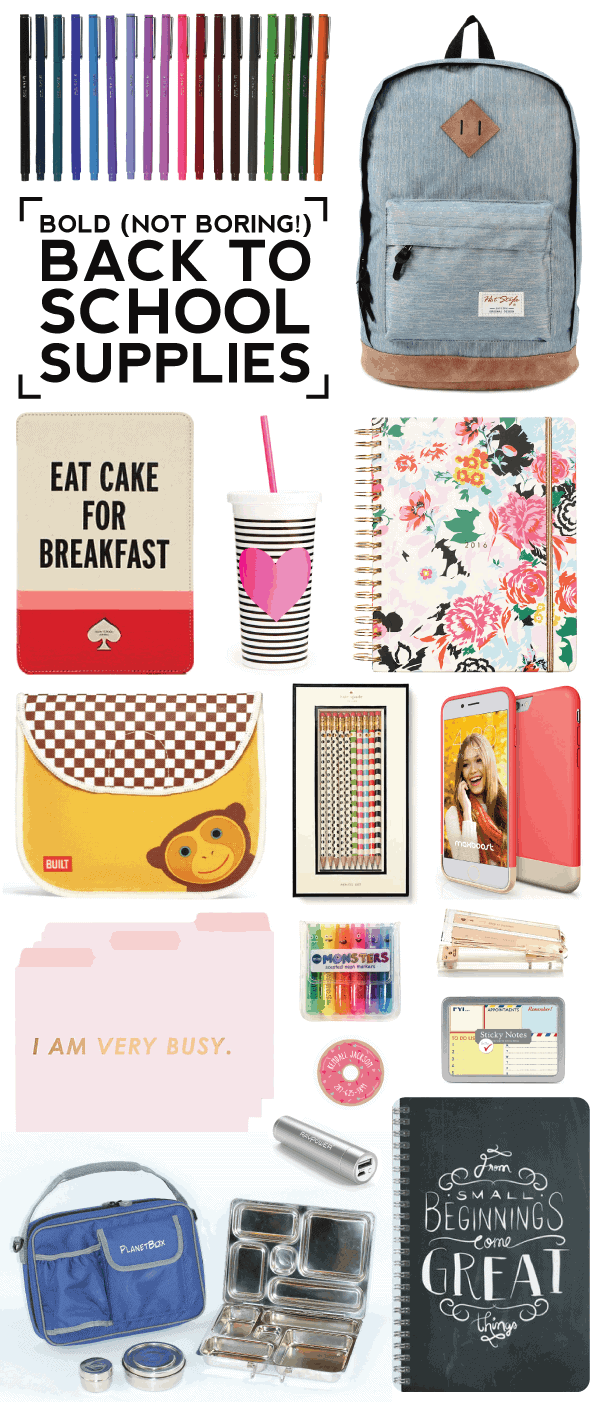 Today, I am sharing some of my Back To School Favorites! Yep, school is back in session, we can't hide any longer. Well, you can enjoy the long Labor Day weekend, but after that, it is time to get down to business!
But who says school has to be all work and no play? These items will help make school FUN! And if you aren't in school, don't worry, I am not either! I still like to buy school supplies. New notebooks, freshly sharpened pencils, a blank planner…they make me giddy with excitement. I am weird like that:)
I hope you find something you or your kiddos will enjoy!
clockwise from top left: Le Pen 18 Color Pen Set // Hot Style Unisex Backpack // ban.do Florabunda Spiral Large Planner // MaxBoost Vibrance Series Hard Phone Case // Strike Gold Stapler // Cavallini Sticky Notes To Do // Small Beginnings Notebook // PlanetBox Rover Lunch Box // Mini Portable Charger // ban.do I Am Very Busy Folders // Sweet Donut Custom Name Labels // Monster Mini Markers // Dot the I's Pencil Set // BUILT NY Insulated Sandwich Bag // Eat Cake for Breakfast iPad Case // Heart Tumbler with Straw //