I love bananas, but Josh is not a fan. I buy a bunch with good intentions, but I can never eat them fast enough. I don't really mind though, because when they go brown that means I have an excuse to bake:)
I usually make my banana cinnamon chip cake because everyone loves it, but this time I went back to the old fashion banana bread. Banana bread is a classic, there is just something comforting about it. I love the way it smells up the house and of course I enjoy eating it too!
This is an easy recipe that everyone will love. I added a cinnamon sugar topping to make it a little extra special. If you have friends, family, or neighbors to bake for, don't forget about the good old fashioned banana bread. It is always a winner.
On a side note, my S'mores cookies were featured on Baking Bites this week! Yahoo! Enjoy the weekend everyone!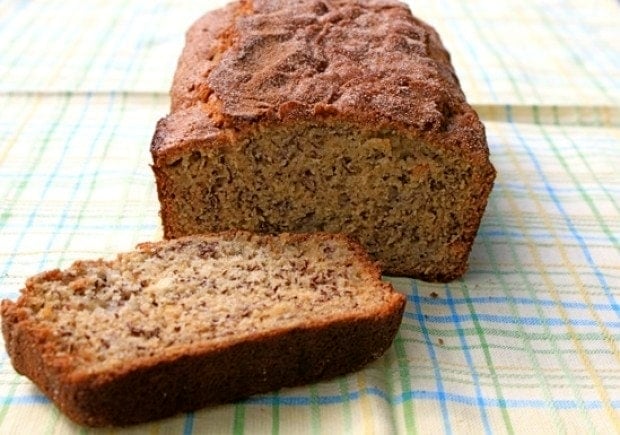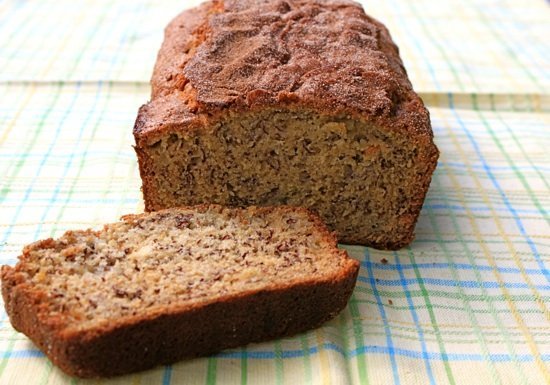 Banana Bread with a Cinnamon Sugar Topping
Adapted fromBrown Eyed Baker
2 cups all-purpose flour
1 teaspoon baking soda
½ teaspoon baking powder
1 cup granulated sugar
½ cup vegetable oil
2 eggs
3 medium bananas, mashed
1 teaspoon vanilla extract
3 tablespoons milk
Cinnamon and Sugar-for the topping
Preheat oven to 350°F. Grease a 9×5-inch loaf pan. Whisk the flour, baking soda, and baking powder in a small bowl to combine. Set aside.
On medium speed, beat the sugar and vegetable oil to combine. Add the eggs, one at a time, beating after each until combined. Add the mashed bananas and vanilla extract; beat to combine. Alternatively add the flour mixture and milk, beginning and ending with the flour. Beat just until the flour is incorporated and finish mixing with a spatula.
Spread batter into the prepared loaf pan. Sprinkle the cinnamon sugar topping evenly over the b

atter. Bake until a thin knife inserted in the center comes out almost clean, about 60 minutes.
Cool the cake on a wire rack for for ten minutes. Remove loaf from pan and let cool…or eat it warm. That is the best:)