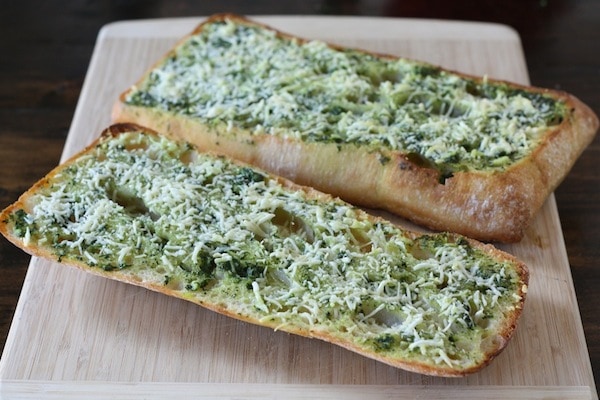 We recently had a pizza party for some of the kids in our neighborhood. Josh made six regular pizzas and two Chicago Deep Dish pizzas. The kids loved them. I helped out by making homemade pizza sauce and Basil Butter Garlic Bread. The Basil Butter Garlic Bread was the perfect appetizer to go with the pizza and it helped me use up some of our fresh basil-our plants are still growing like weeds.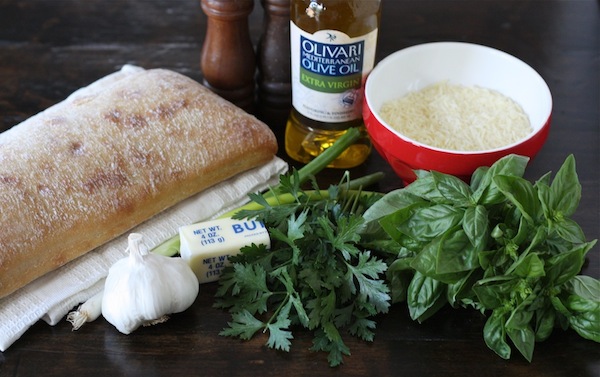 This bread is easy to make. I used a Ciabatta loaf, but French bread would also work. You make the basil garlic butter in the food processor and slather it all over the bread. Put it in the oven until it is toasty and then load it up with Parmesan cheese and pop it back in the oven until the cheese is melted.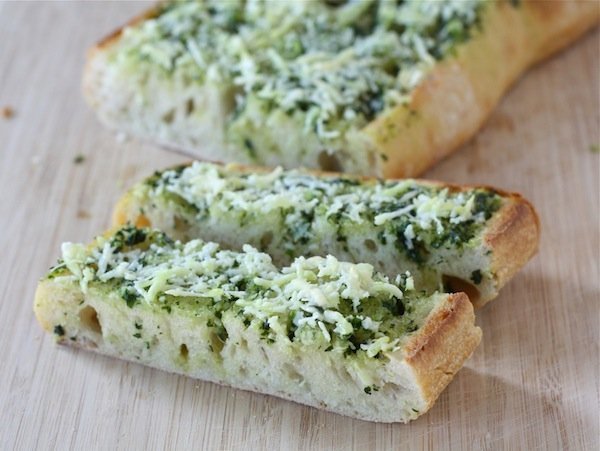 This jazzed up garlic bread is a great appetizer or side dish to any Italian meal. It would also be good with soup, salad, or even by itself. I wouldn't mind sitting down with a loaf of this Basil Butter Garlic Bread. It might be dangerous though:) For step-by-step instructions and for the recipe, visit Tasty Kitchen. Thanks Jenna for the recipe. The bread was a hit at our pizza party!