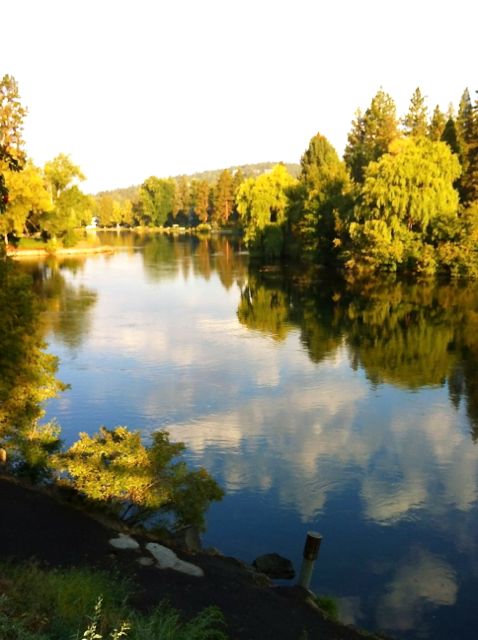 We just got back from a dream vacation with Travel Oregon. We spent ten glorious days exploring beautiful Oregon. We loved every second of our trip. We wish you could have all been there with us. We will do our best to recap some of our favorite spots, happenings, and eats.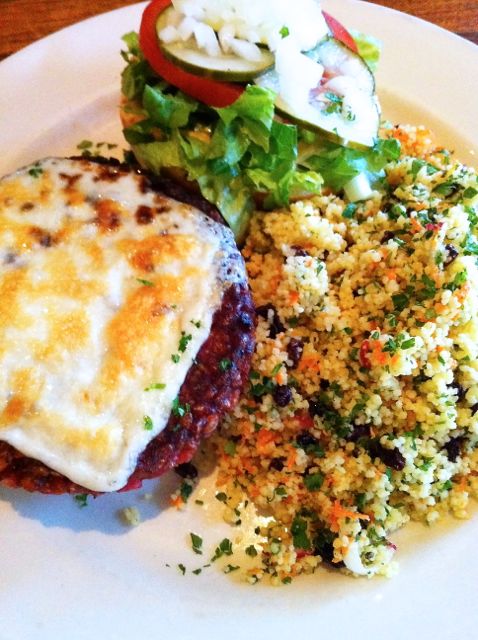 We flew into Redmond, rented a car, and drove straight to Bend-the first stop on our ten day tour. We met one of our good family friends and blog followers, Marilyn, for lunch at Zydeco. I ordered the homemade vegetable burger with couscous. It was amazing, the best veggie burger I have ever eaten. It was made with beets, tofu, and lots of other yummy things that I can't remember:) The couscous salad was perfect too-loved the currants! Josh ordered a pulled pork sandwich and gave it two thumbs up. Thanks Marilyn for a fabulous lunch!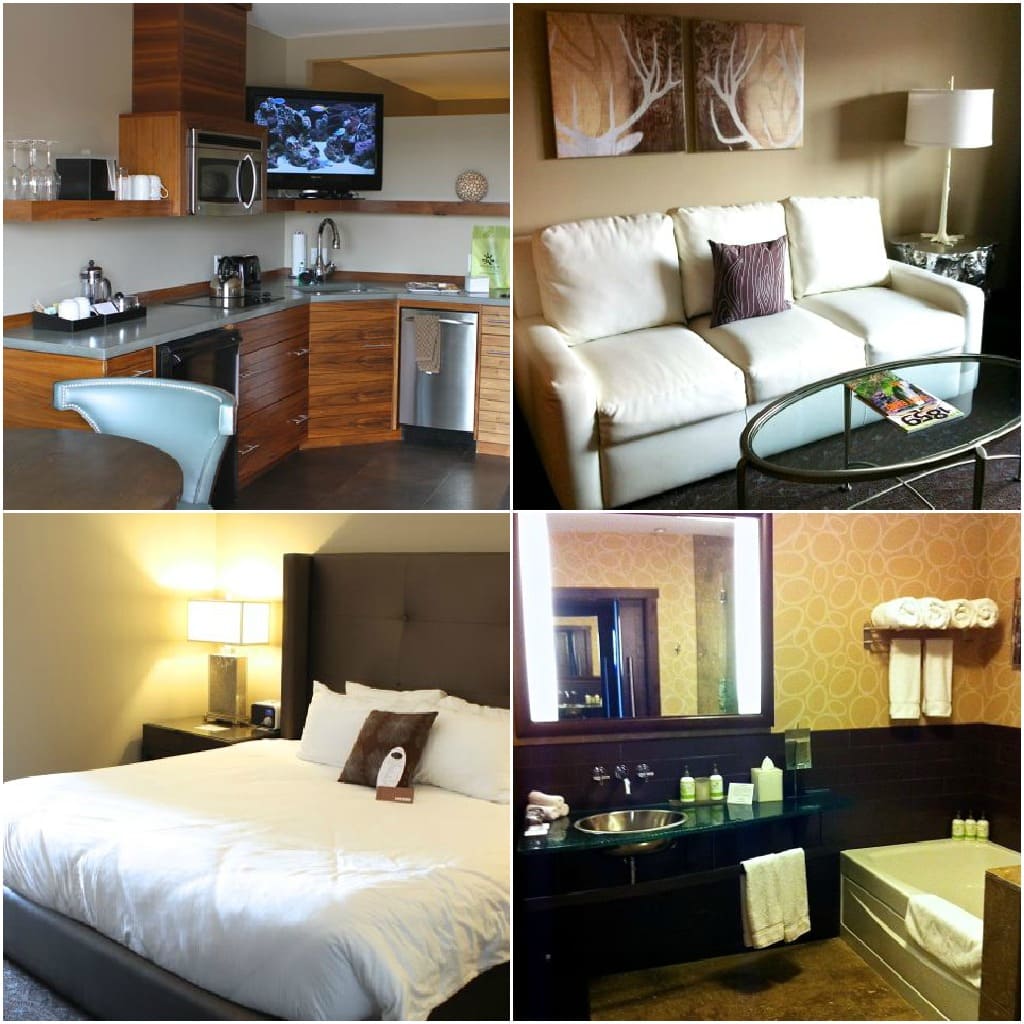 Next, we checked into the Oxford Hotel. Our room was very spacious-full kitchen, king bed, living area, huge bathroom, and a balcony. Caleb loved crawling around and exploring. We highly recommend this hotel if you are in the Bend area. Oh-and side note from Josh, the hotel restaurant, 10 Below, has the best bacon in the world. Josh is still talking about it. The brioche French toast was pretty tasty too:)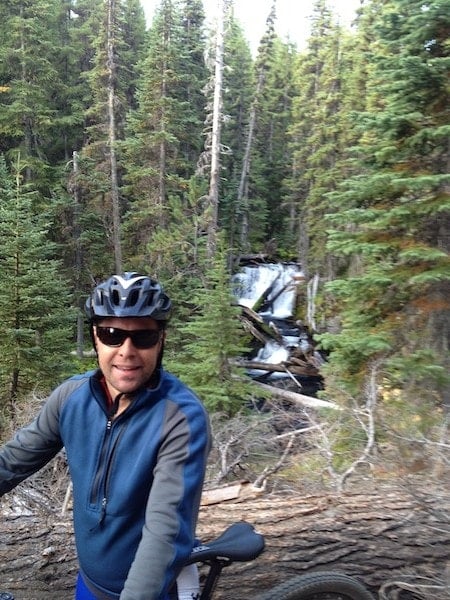 On Saturday morning, Josh went on a three hour mountain bike ride with Cog Wild Mountain Bike Tours. His guide, Lev, led him on a ten mile tour of the Tumalo Falls bike trail.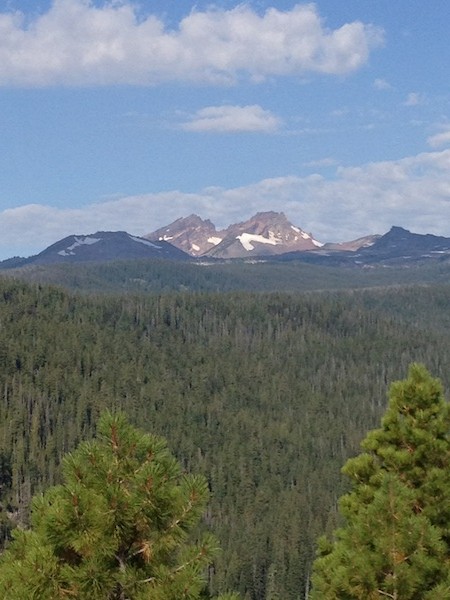 Josh loved the scenery and it was a great ride. Thanks Cog Wild!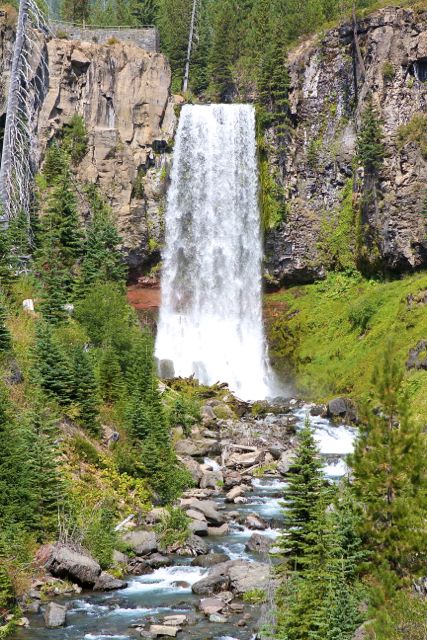 Josh couldn't stop talking about Tumalo Falls so I made him drive me out there. He was right-the falls are stunning!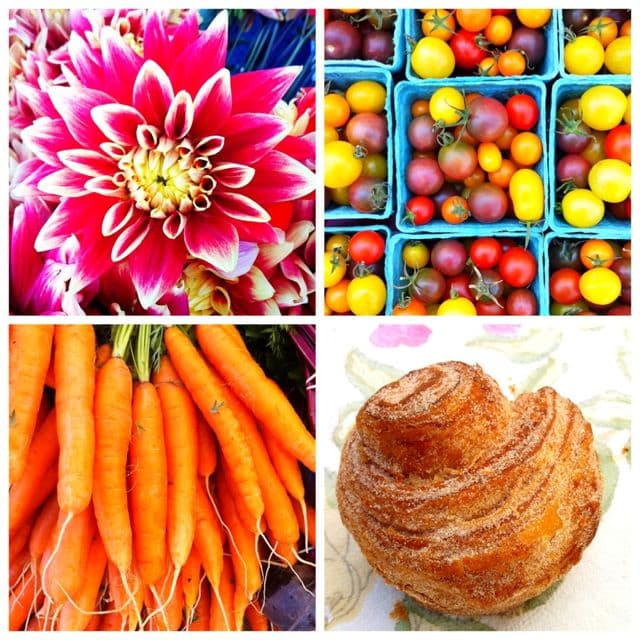 We stopped by the farmers market. It was a beautiful day to be outside!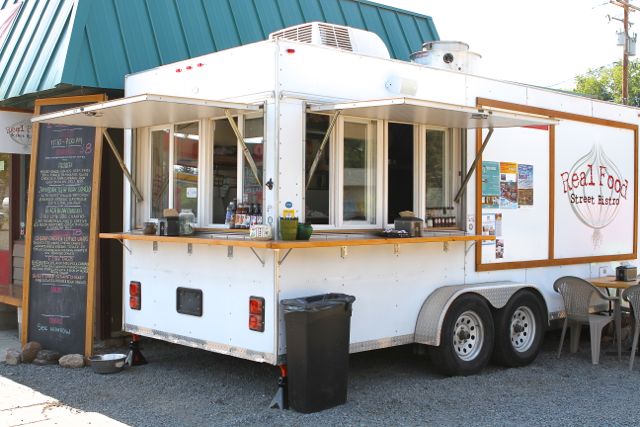 For lunch, we ate at Real Food Street Bistro-a popular food truck in Bend. I ordered the black bean burger-big surprise, huh? The burger was topped with chili lime bbq sauce, honey cilantro sour cream, mixed greens, beer battered onion rings…all on a challah bun. It came with a homemade spicy dill pickle and hand cut root chips.
I had to eat the burger with a fork it was so huge. It was awesome! Josh devoured the sweet chili sesame chicken. The food from Real Food Street Bistro is the real deal.
Later that night we met up with Amanda, Kevin, and Kristine for dinner at 5 Fusion. The meal was amazing! Hats off to Chef Joe! Look at the dessert we enjoyed-chocolate cake with chocolate mousse, fresh & nitrogen frozen raspberries, white chocolate sauce, and a mint vapor. It was so cool…and so delicious!
The next morning we went to breakfast with Kevin and Amanda and stopped at Sparrow Bakery. I had to get some cookies for the road. I ordered a peanut butter chocolate chip cookie for me and an oatmeal coconut chocolate chip cookie with dried cranberries for Josh. Ok, I may have eaten half of his cookie too, but he likes to share:) The cookies were big, thick, and delicious! I give them an A+!
We loved our time in Bend. We can't wait to go back! Stay tuned for the next part of our Oregon trip-the Oregon Coast!
Disclosure-our trip to Oregon was sponsored by Travel Oregon, but our opinions are our own.