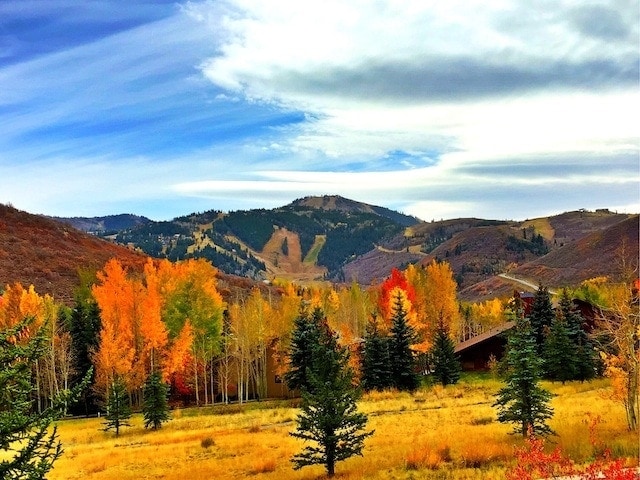 Last weekend I got together with some of my blogging friends for the second Better Blog Retreat. This year the event took place at Deer Valley Resort in Park City, Utah. I am lucky I only had to drive 30 minutes to attend! 🙂 Deer Valley graciously hosted us for the weekend and we had the BEST time…and the best weather. Look at those trees! I am so glad everyone got to experience fall in Utah. This was the view from our house! Pretty nice, huh?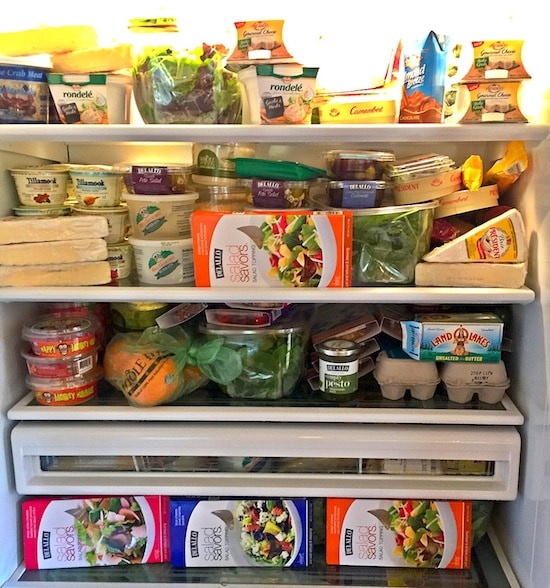 Our fridge was stocked with food for the weekend. We did a lot of eating, you may have noticed if you follow me on Instagram!
Good food is a must with a group of food bloggers, but we did more than just eat! We spent the weekend discussing, brainstorming, learning, sharing, laughing, and encouraging each other.
Let's talk about some of the food…look at this gorgeous salad that Heidi made for everyone! It had all of my favorite things: burrata, tomatoes, avocado, basil, and DeLallo's olive oil and balsamic glaze! SO good!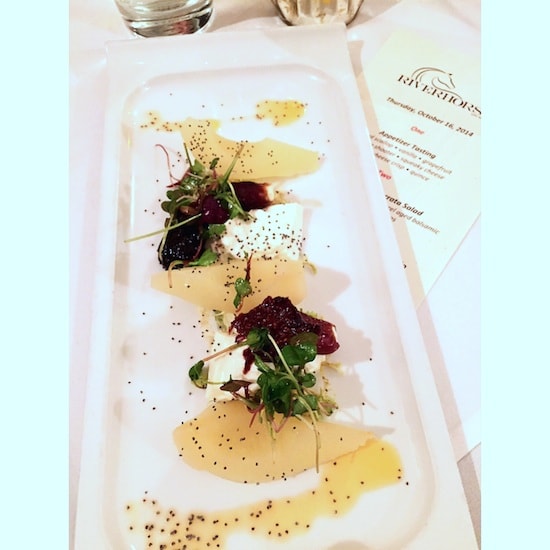 After everyone arrived, we went to dinner at Riverhorse on Main in downtown Park City. It is one of my favorite Park City restaurants. The atmosphere, food, and service is amazing!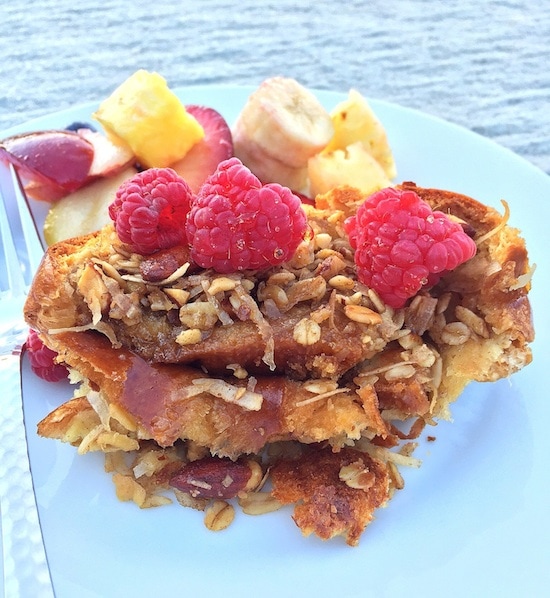 For breakfast the first morning, Blue Diamond spoiled us with Coconut and Almond Baked French Toast. We also had an Almond Breeze smoothie bar! I loved eating breakfast with my friends. I wish I could start every day like that:)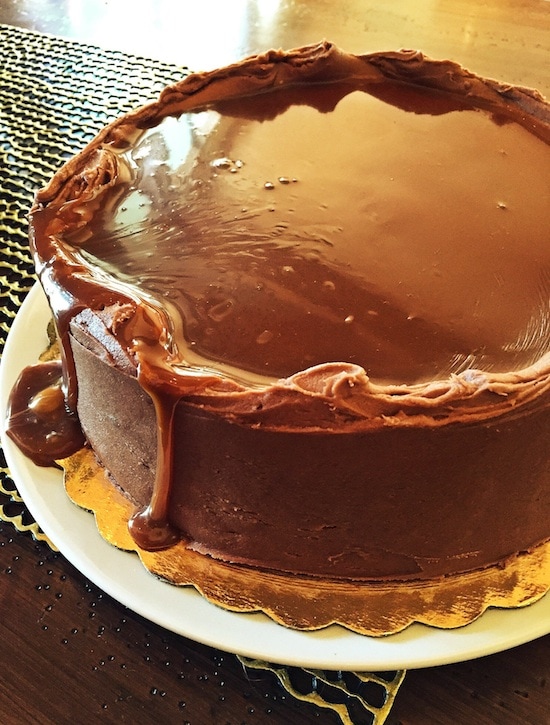 Look at this gorgeous Chocolate Salted Caramel Cake from Whole Foods Utah. You better believe I ate my entire piece! That drippy salted caramel was to die for!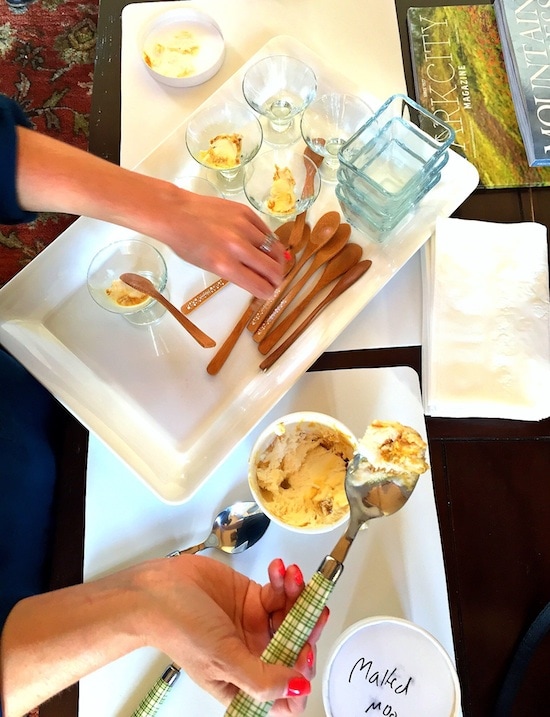 Tillamook also spoiled us with an ice cream bar! Yes, there is always room for more dessert:) We got to try a few of their new flavors! Get ready because they are all winners!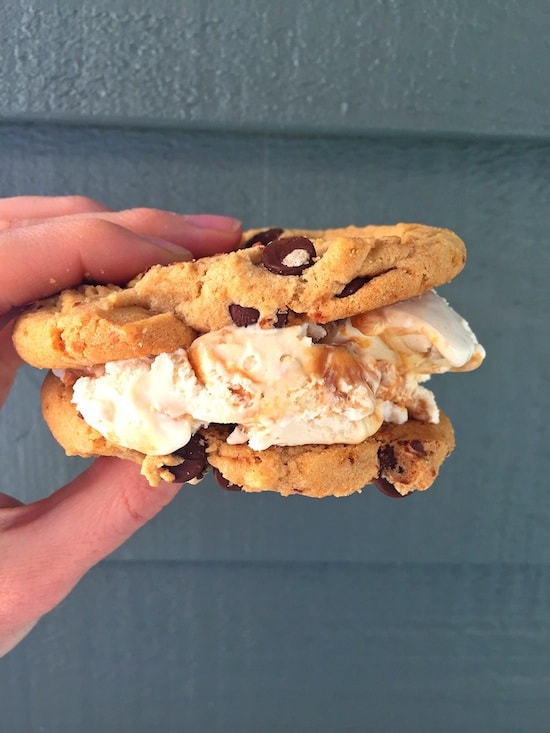 I made an ice cream cookie sandwich with my all-time favorite Hazelnut and Salted Caramel Ice Cream! It is hands down the BEST ice cream! I ate it my entire pregnancy and the craving hasn't went away:)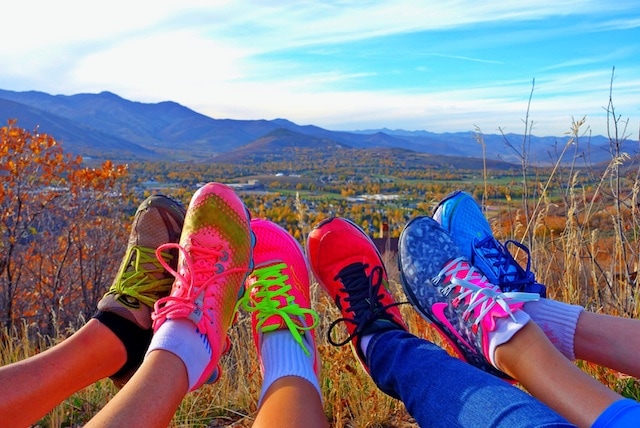 Don't worry, we did fit in some exercise too. Love the views at Deer Valley! Bright colored shoes for the win:)
After our walk we were ready for more food:) Loved the gorgeous tablescape from Minted!
Land O' Lakes made us a special dinner featuring Sauté Express. The entire meal was fabulous! I can't stop thinking about the gnocchi salad! I am going to be making this salad at home!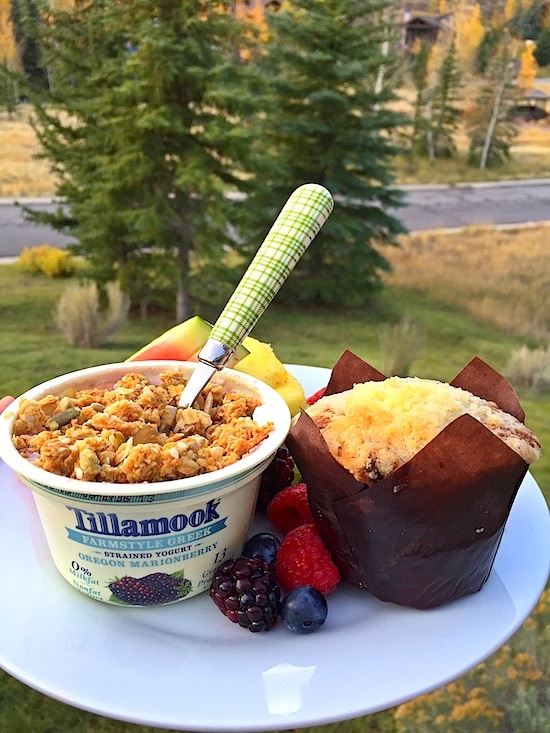 Breakfast with a view!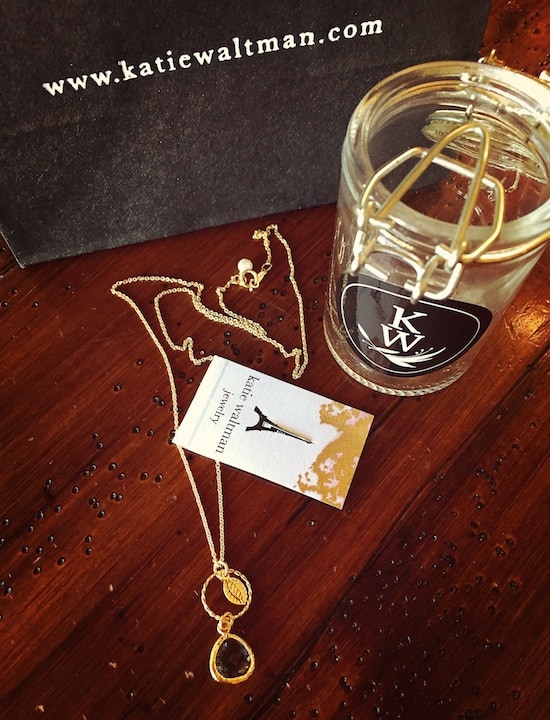 We also made customized necklaces with Katie Waltman! Katie's jewelry is my favorite! Josh knows he can always make me happy with a gift from Katie:) I loved creating my own necklace! What do you think? Did I do ok? 🙂 I love it!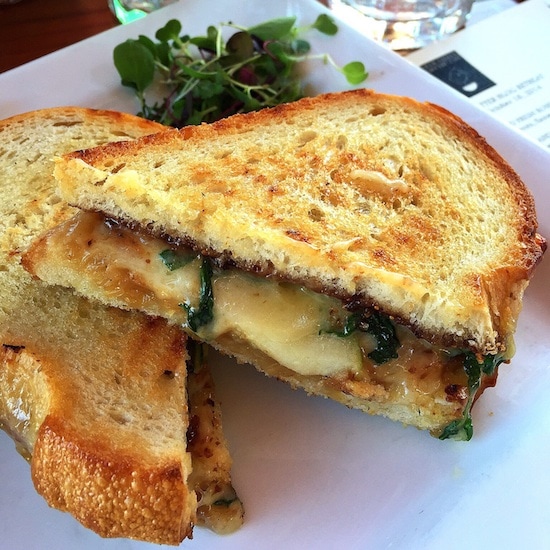 We ate lunch at Deer Valley Grocery Cafe. I ordered the Three Cheese Grilled Cheese. It had a fig spread, caramelized onions, apple, and arugula. I have to recreate this one.
We spent an afternoon at The Spa at Stein Erikson Lodge. I enjoyed an hour massage and it was HEAVENLY! Just what this mama needed!
We had several cheese and appetizer hours! Every hour is a good hour for snacking:)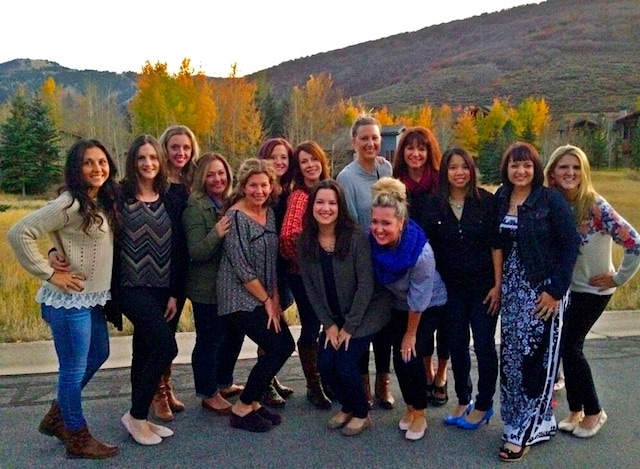 The following bloggers attended the retreat: Skinnytaste, Gimme Some Oven, Cookies and Cups, Mountain Mama Cooks, A Southern Fairytale, A Spicy Perspective, Love and Olive Oil, Foodie Crush, Reluctant Entertainer, Picky Palate, The Little Kitchen, Cookin' Canuck, and Kevin and Amanda. Love all of these girls! Such a talented group of women!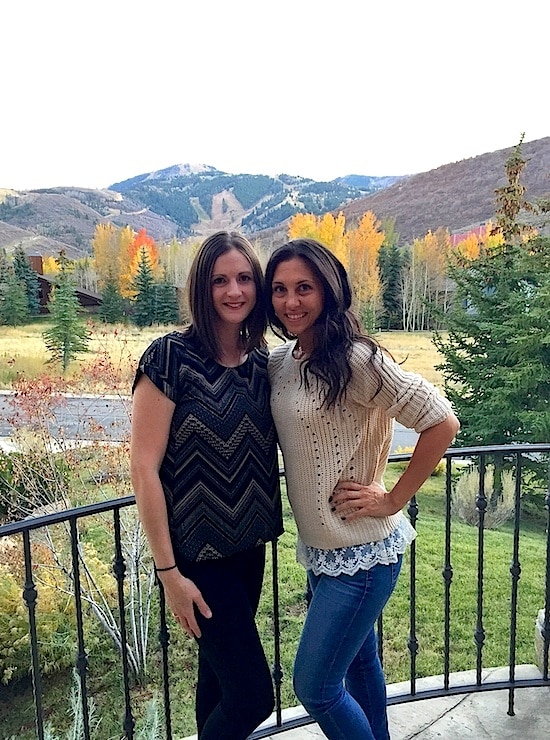 Loved seeing my gal pal, Gina! Check out her new cookbook too:)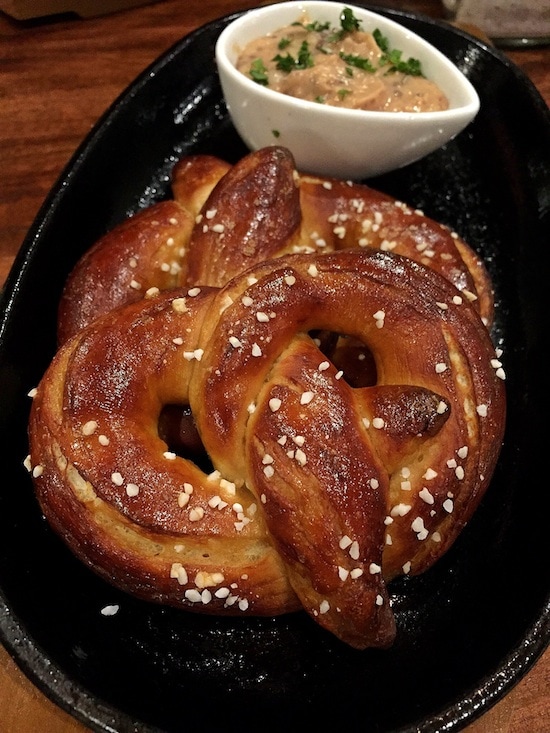 Our final dinner was at Deer Valley's new restaurant, The Brass Tag. When the meal starts with a soft pretzel you know it's going to be good! Oh, and the pretzel came with a browned butter dipping sauce…even better!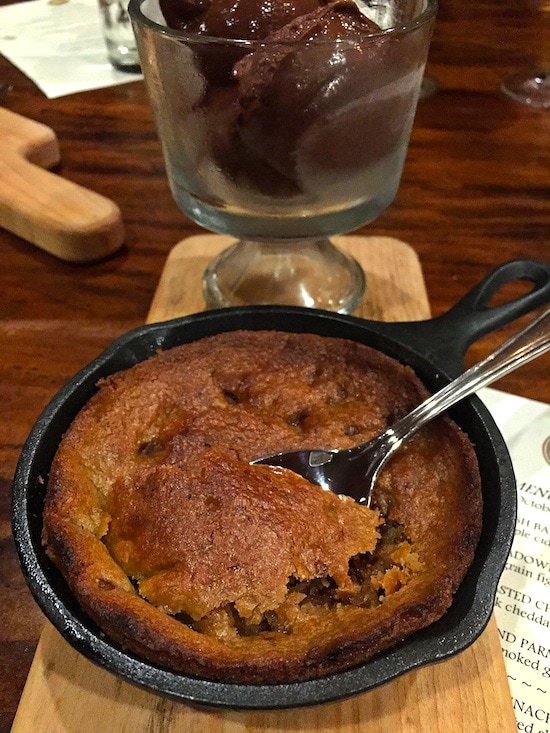 We enjoyed a 15-course meal! I was blown away by everything they brought out! All of the food is made in a brick oven! So fun! Of course, I saved room for dessert. I can never pass up a warm chocolate chip cookie with gelato!
Those are just a few snippets and photos from the Better Blog Retreat. I know I talked a lot about the food, but the weekend was SO much more than that! I always love getting together with my blogging friends. I spend almost every day working in my pj's at my computer. I feel blessed that I can work from home with my boys, but sometimes it gets lonely! I love connecting with my friends in person! I am fortunate to be part of such a wonderful community. I was really inspired by one of our speakers, Courtney from Be More With Less. Check out her site. She is amazing! I have a page of notes, quotes, and things I want to work on…and things I don't want to do! Courtney reminded me that it's ok to say no. I am all about simplifying lately and I am content with the way things are. I don't have to do it all! There is always more to do, but I don't need to do them right now and I am ok with that!
I left the retreat feeling motivated and inspired to keep doing my best as a blogger, mother, wife, and person! It was just the weekend I needed!
A huge thanks to the following sponsors who made the Better Blog Retreat possible and SO much fun!
Deer Valley Resort, Land O Lakes Sauté Express, Blue Diamond, Almond Breeze, DeLallo, Tillamook, President Cheese, Whole Foods Utah, Minted, QSquared, Katie Waltman, Albion Fit, The Spa at Stein Erikson Lodge and Riverhorse on Main.