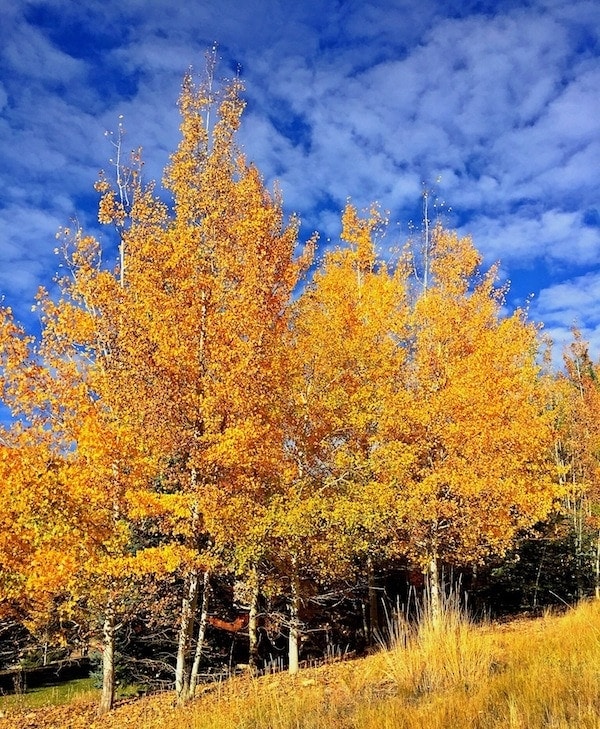 A few weeks ago, I spent the weekend at Deer Valley Resort for the third annual Better Blog Retreat. I look forward to this weekend every year. I love connecting with the blogging community. I spend a lot of time at the computer and it is always nice to connect in person. I always leave with new ideas, friendships, motivation, inspiration, and a full heart. I am truly grateful that I get to be a part of this crazy blogging world!
This year, the following bloggers attended the retreat: Liz from the The Lemon Bowl, Kelly from Just a Taste, Liren from Kitchen Confidante, Monique from Ambitious Kitchen, Kathryne from Cookie and Kate, Andie from Can You Stay For Dinner, Kristin from Iowa Girl Eats, Ali from Gimme Some Oven, Laura from Blogging Over Thyme, Heidi from FoodieCrush, Ali from Inspiralized, and Sarah from Broma Bakery.
You should check out all of their sites! Such an amazing group!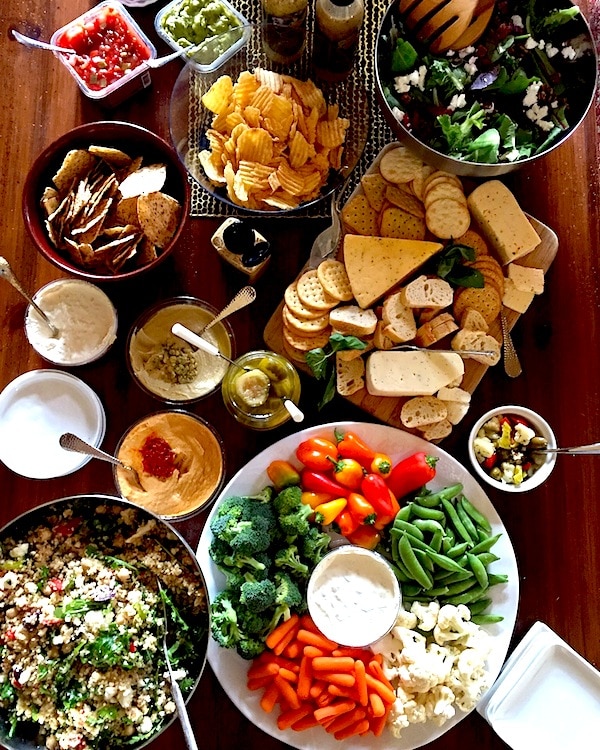 We kicked off the retreat with a fabulous spread of food! Good food is a must at this retreat and you will see, we did A LOT of eating. I am always up for the task. I consider myself a professional eater:) P.S.-Sabra's Rosemary with Sea Salt Hummus is my new favorite!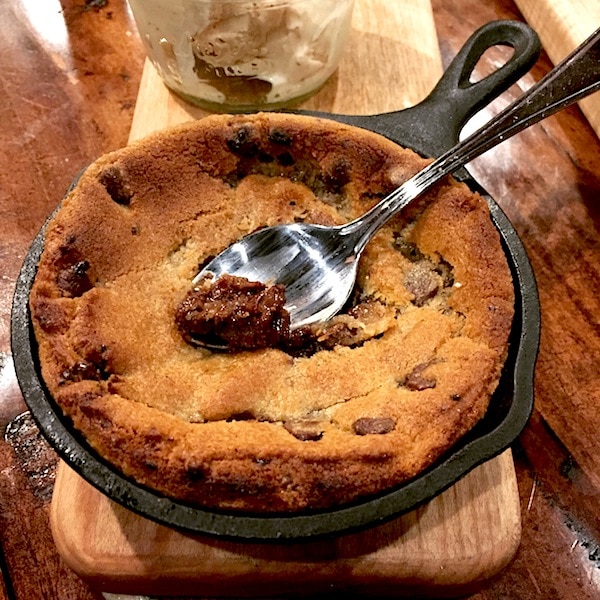 After everyone arrived, we went to dinner at The Brass Tag, one of my favorite restaurants. A few of my favorites on the menu include: the flat bread, blueberry, romaine, and kale salad, vegetable hash, and of course the chocolate chip skillet cookie with gelato! You really can't go wrong, everything is amazing!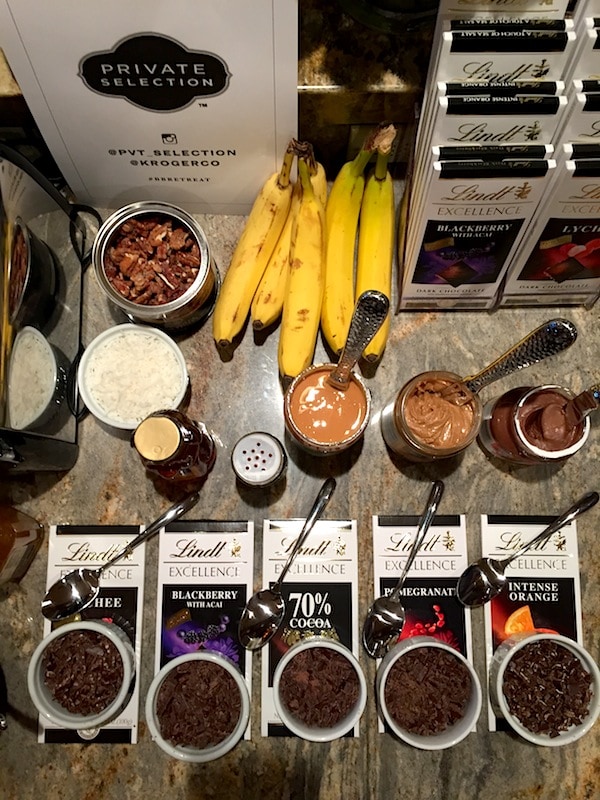 On Friday, we spent the day with three of my favorite brands: Arla Dofino, Lindt, and Private Selection (which can be found in Kroger stores). We love bringing brands and bloggers together so we can talk shop, share, learn, and experience their amazing products.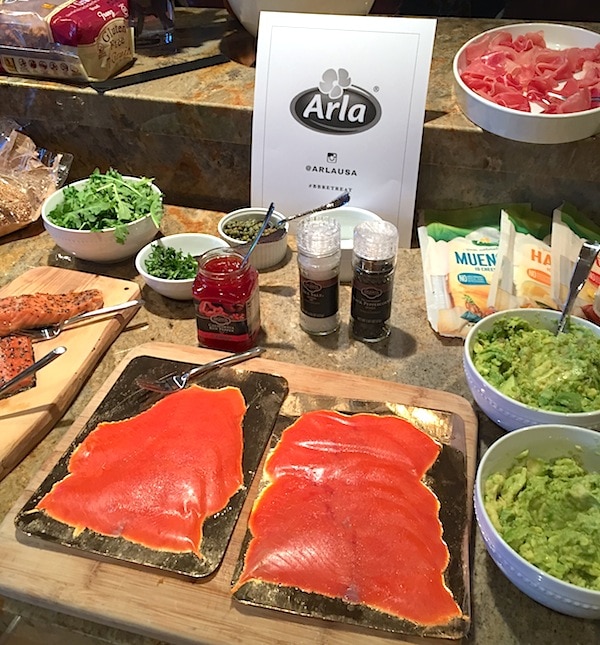 We started the morning with a toast bar. We had a huge spread of sweet and savory items. It was fun watching all of the bloggers make their special toasts. Everyone got super creative! I wanted to try them all:)
Arla made a killer mac and cheese bar for lunch. There were a ton of fun toppings! And look at that HUGE wheel of Gouda? It weighed more than Maxwell:) It was a cheesy afternoon!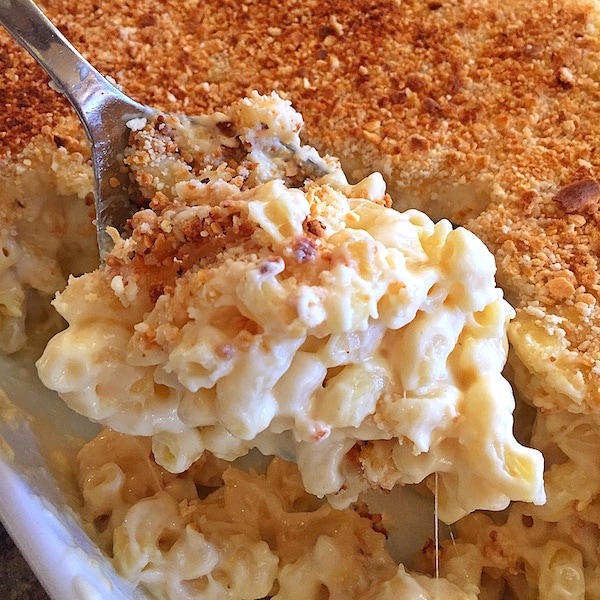 The Gouda and Havarti mac and cheese was fantastic! The ultimate comfort food!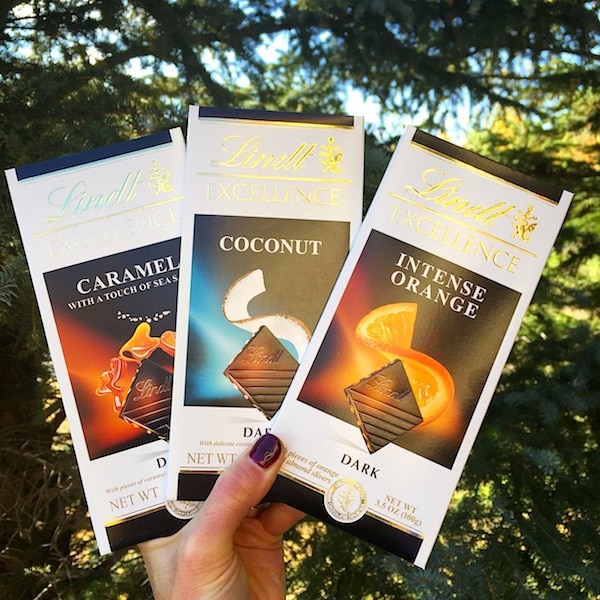 After lunch, we had a special session with Lindt's Master Chocolatier, which is pretty much the coolest job ever! When I grow up, I want to be a Master Chocolatier!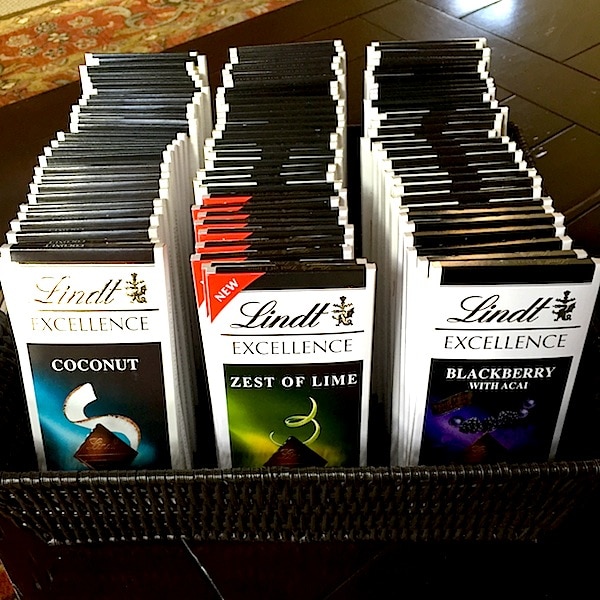 We learned about the chocolate making process, had a wine and chocolate pairing, and even got to taste some chocolate that hasn't been released yet. I can't tell you the flavors, but I will tell you that there are some REALLY good ones!! I was in chocolate heaven!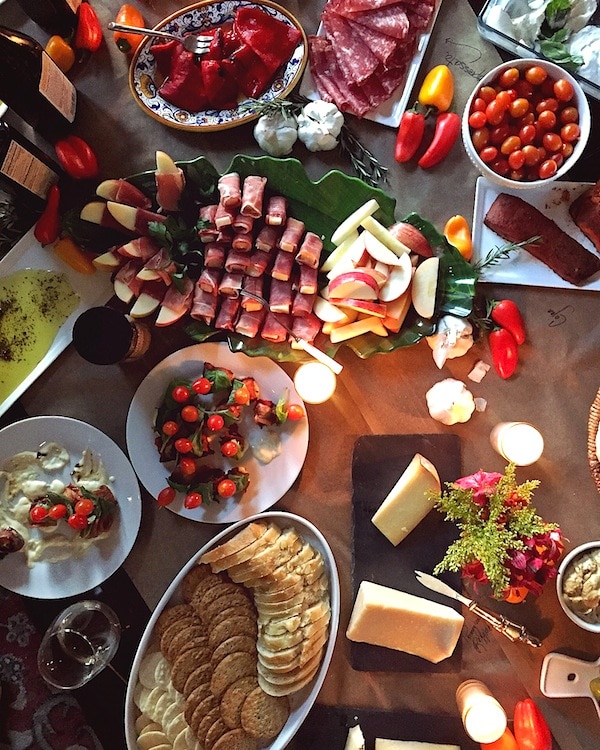 For dinner, we were treated to an amazing meal by Private Selection. Look at the appetizer spread! I was blown away…and that was just the start of the meal!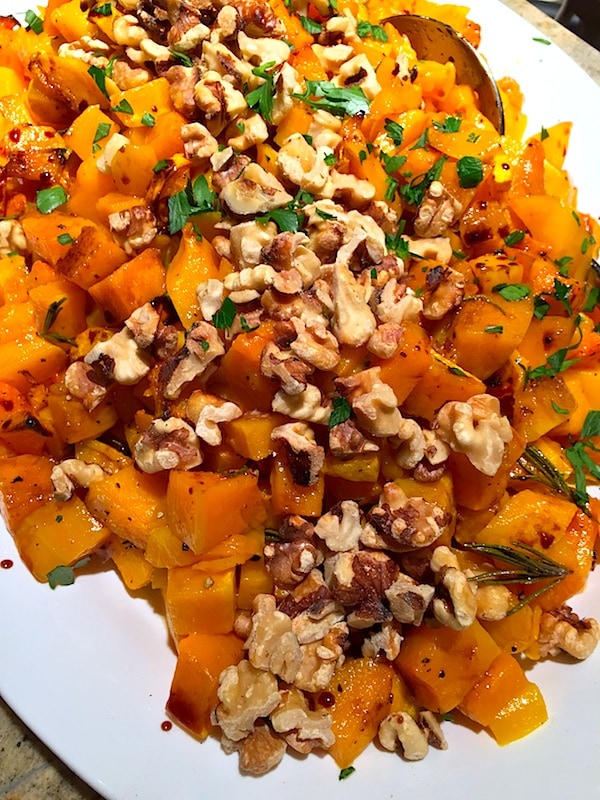 The entire meal was made with Private Selection ingredients. We shop at Smith's (Kroger) and buy Private Selection items all of the time, but even I was surprised at how many fabulous products they have! Private Selection sure makes it easy to enjoy a gourmet meal without all of the hard work!
My favorite dish was the roasted butternut squash. I am going to recreate this one soon so stay tuned!
On Saturday morning, we had the privilege of meeting Golden Harper, the creator of Altra running shoes. He did a Run Better Clinic with all of us and I LOVED it. I am a runner, I have been running for years, and I thought I knew what I was doing, but this clinic really helped me! I had several aha moments. Golden really knows what he is talking about and the shoes are amazing! Side note-Josh has been wearing Altra shoes for awhile and has been trying to get me to switch, but I didn't listen. Oops! Well, I listened to Golden and I am sold! They are genius and going to make running so much better!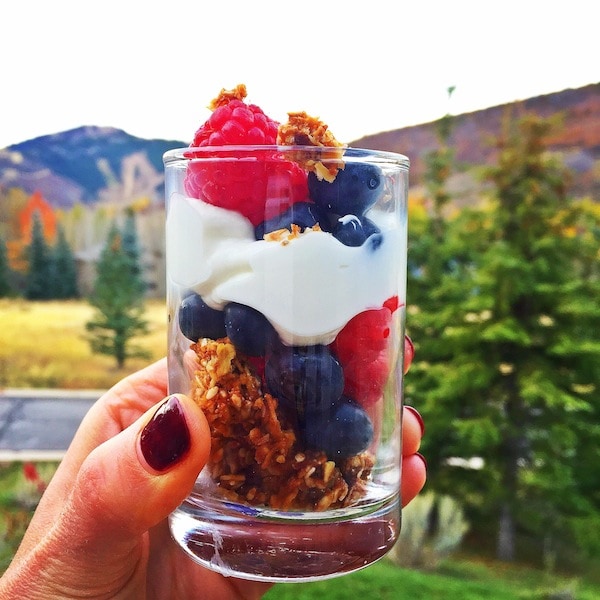 After we got our run on, we tackled more blog topics and enjoyed breakfast from Deer Valley Grocery Cafe. I made a cute little parfait with their homemade granola-which is SO good!
For lunch, we drove up to Montage Deer Valley and ate at APEX. I had the veggie sandwich and it was delicious!
We spent the afternoon at the Montage's spa and I don't think I have ever been so relaxed! I enjoyed the Elements of Wellness massage and loved every second!
For dinner, we visited Riverhorse on Main, which is on Main Street in Park City. I love the location, atmosphere, and food! I get the pear burrata salad every time! It is the BEST!
We enjoyed one final meal at Deer Valley Grocery Cafe because we were still hungry:) Of course, I had to order some cookies to go with our big brunch spread!
A huge thanks to the following sponsors who made the Better Blog Retreat possible and SO much fun!
Deer Valley Resort, Arla Dofino, Lindt, Private Selection, DeLallo, Sabra, Altra, Albion Fit, Montage Deer Valley, and Riverhorse on Main.
I can't wait until next year!! Have a great weekend everyone!