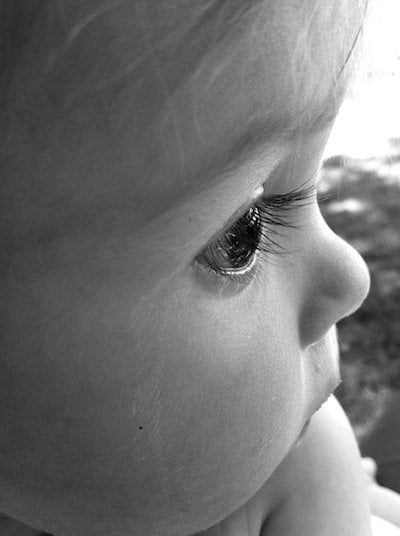 Caleb turned 10 months old on Friday. We are getting closer to the year mark. I can't believe it. The past 10 months have flown by, but we have enjoyed every second with our little pea.
Here are a few Caleb highlights from the past month: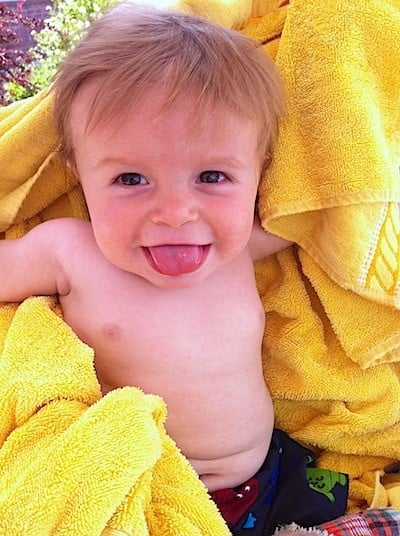 Caleb loves to go swimming. He is not afraid of the water. He will stick his face right in and kick away. Now, when we give him his baths, he tries to lay on his belly and swim.
He loves waving. He will wave at cars, people, dogs, trees, just about everything. He can even say hi now.
Caleb also likes to point. Someday we will have to teach him it is not polite to point, but right now it is cute:)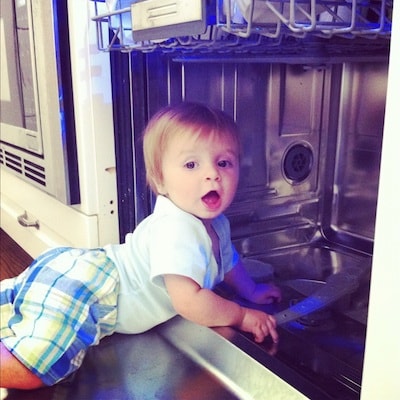 Caleb is crawling all over the place…even into the dishwasher.
Caleb has tried lots of fruits and veggies now, but he isn't that interested in eating. He only wants to eat what we are eating and he hates mashed up food. We have to cut his food into tiny pieces for him to even consider it. And he has to be in charge, he wants to feed himself.
Caleb does love plums! He would eat them all day long if we let him.
Caleb went on his first hike this month. He loves the outdoors.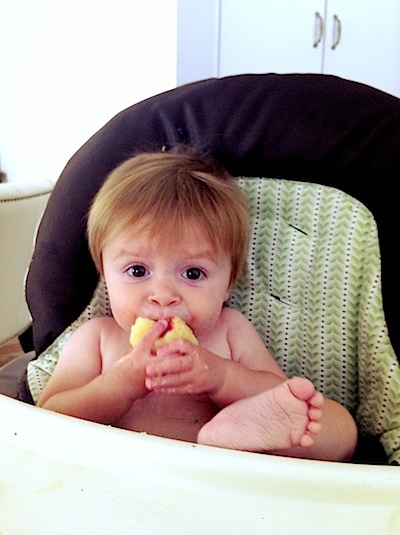 Caleb loves hanging out in his diaper. Clothes are optional during the hot summer months:)
Caleb went on his first hike this month. He loves the outdoors.
He started drinking out of a sippy cup. Sometimes it is just a toy, but he does drink out of it occasionally:)
His favorite saying is "Oh yeah!" He mostly says it when he sees a dog or plum:)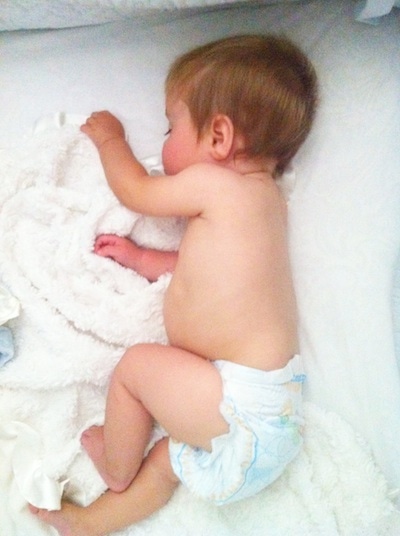 Look at that little angel! We are so blessed to have Caleb in our lives. Happy 10 Months Caleb! We love you!