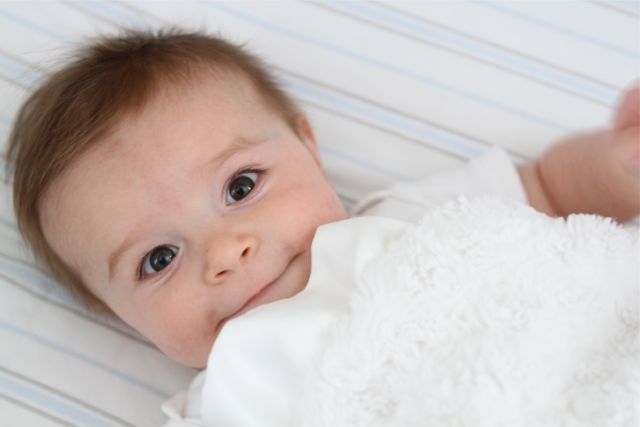 Today is a big day-Caleb is 6 months old! We are celebrating his half birthday by going to the park and making him his favorite dinner-milk:) Maybe if he is good he will get a milkshake..ha! We can't believe how fast the past six months have gone by. We have truly enjoyed each and every minute with our precious little Caleb. He brings us so much joy.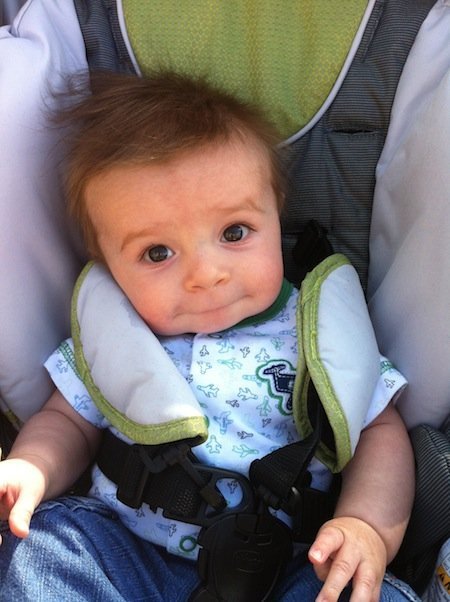 Here are a few highlights from the past month:
Caleb got his second tooth. He now has two bottom teeth.
He loves to be outside. We usually go on three walks a day and spend time at the park. He also loves going on runs with mommy and daddy. He talks the entire time and enjoys the scenery.
Caleb is still getting used to rice cereal. He swallows it, but I am not sure he likes the taste. He looks at us like-"what are you feeding me?" I hope he knows it is not our bland recipe:) He is very interested in "real" food. He tries to grab our food and drools when we eat in front of him.
He loves wrestling with his dad. Josh puts Caleb in the center of our bed and they play "WWE." Caleb gets so excited and laughs like crazy.
Caleb loves "flirting" with the girls. He is shy around men, but when the ladies are around he works his magic:)
Josh and Caleb love "rapping" together. Josh sings old rap songs to Caleb and he cracks up! His favorite is "Ice, Ice Baby."
He loves making noises with his mouth, blowing bubbles, and spitting.
Caleb can sit up all by himself.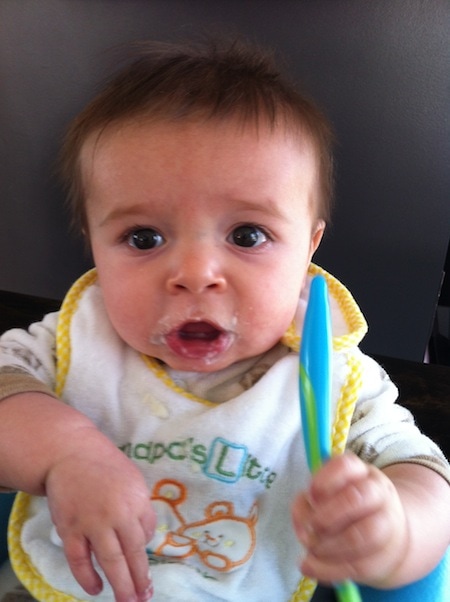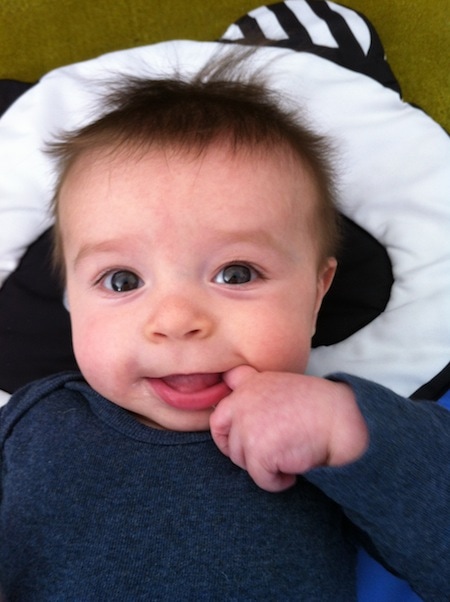 It's been a fun six months and every day keeps getting better! Happy 6 Months Caleb! We love you!