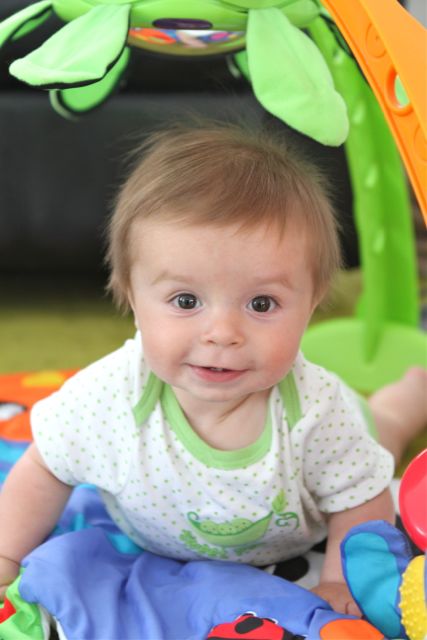 Caleb turned 7 months on Friday. What a great 7 months it has been! Caleb is getting more active, alert, and more fun every day. He definitely takes after his dad and always wants to be on the go. He keeps mama very busy, but it is the best kind of busy!
Here are a few highlights from the past month:
Unfortunately, Caleb got sick for the first time. He had a virus which came with a bad cough, runny nose, and fever that lasted about a week. He also got a little thrush. He was a trooper and toughed it out. And the best part, he loved snuggling with mommy and daddy again. We are glad he is all better!
Caleb's cousins (Easton and Avery) came to visit. He had a great time playing with his friends.
We introduced avocado and sweet potato to Caleb and he loves them both. He makes a big mess, but he likes eating like a big boy. He loves holding his spoon and tries to drink out of his bowl.
Caleb loves shaking his head, especially when he talks. He always shakes his head yes and no. It is the cutest!
He loves singing "Row, Row, Row Your Boat" and "I am a Little Tea Pot" with mama.
Caleb loves making buzzing noises.
Caleb has never been a fan of the car, but he is finally starting to like short car rides.
He loves sticking out his tongue. He is so silly!
Caleb is still rolling all over the place and scooting, no crawling yet!
We spend most of our days outside. Caleb loves going on walks, playing at the park, and sitting on the front porch.
Caleb loves helping unload the dishwasher, looking in the oven, and the sound of running water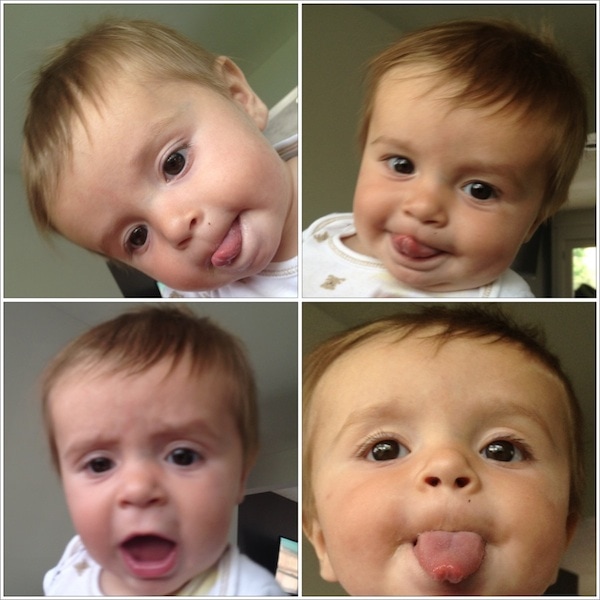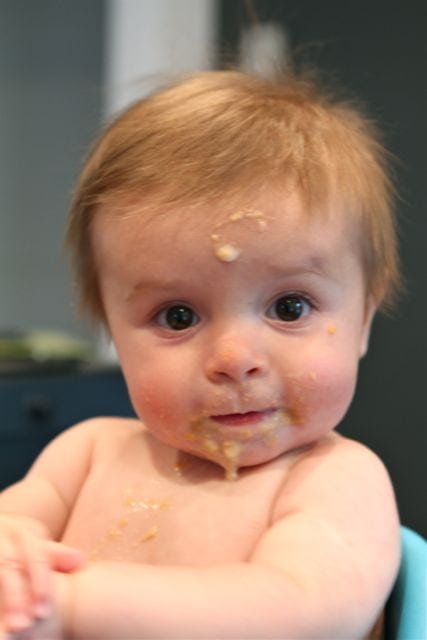 Happy 7 months Caleb! We love you!