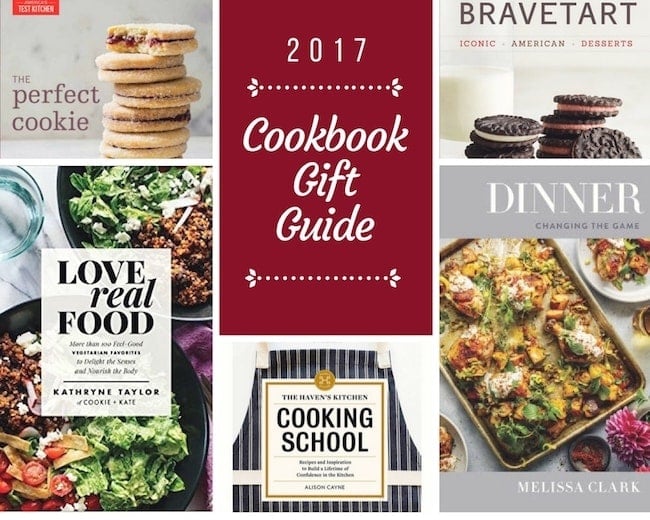 We share our Holiday Gift Guide earlier this week, did you see all of the fun gifts for him, her, and the kids? Well, now we are sharing our Cookbook Gift Guide. I think cookbooks are the perfect gift for anyone and everyone! I have a LARGE collection of cookbooks and these are my favorite picks from 2017. There are 15 on my list and I think you will love them all!
Make sure you check out my cookbook guide from last year. There are lots of great cookbooks on that list too! Now, tell me, what are your favorite cookbooks? I am always looking for new ones!
And, if you need help meal planning, sign up for Sweet Peas Meals! We help you get dinner on the table every single night! When you sign up, you will get a meal plan for every week, an organized shopping list so you can get in and out of the store, breakfast and lunch recipes, snack ideas, entertaining ideas, and MORE! BLACK FRIDAY DEAL-use the code SPMBF50 for 50% off!! You don't want to miss this deal!! Tell your family and friends!! Can't wait for you to join us!
Happy cooking!