When we were in California for the Blogher Food Conference we stopped to visit Josh's mom in Placerville, which is Apple Hill country. We drove through the orchards, vineyards, and forests. It is a beautiful area, but beware if you get car sick. Those windy roads killed me:) It was worth it though because we bought the best apples ever.
I love eating apples for a healthy snack, but of course my mind kicked into cooking/baking gear and started dreaming up what I could make with these apples. When I saw Cookin' Canuck's family applesaucerecipe, I knew I had to try it. We stocked up on: Gala, Fuji, Granny Smith, Empire, Honey Crisp, and Mutsu apples. I had never had a Mutsu apple before, but it is now one of my favorites. They are big green apples that are crisp and sweet, but also have a little tartness to them. It was so fun sampling new apples and picking them out ourselves.
I love this recipe because it is effortless! You make the applesauce in the crockpot (slow cooker) and there is no canning involved. The hardest part is chopping the apples, which I didn't mind doing. I like chopping, it's a great stress reliever:) I used a mixture of our CA apples-Gala, Honey Crisp, and Granny Smith. I also added in lots of cinnamon. The house smelled amazing while the applesauce was simmering.
I like chunky applesauce so I didn't mush it up too much. If you want super smooth applesauce puree it in a food processor or blender. My favorite way to eat applesauce is on whole wheat toast. I use applesauce instead of jam. Weird? Probably, but that is me:) You can also stir it into your oatmeal, use it in your baking, or just enjoy it plain.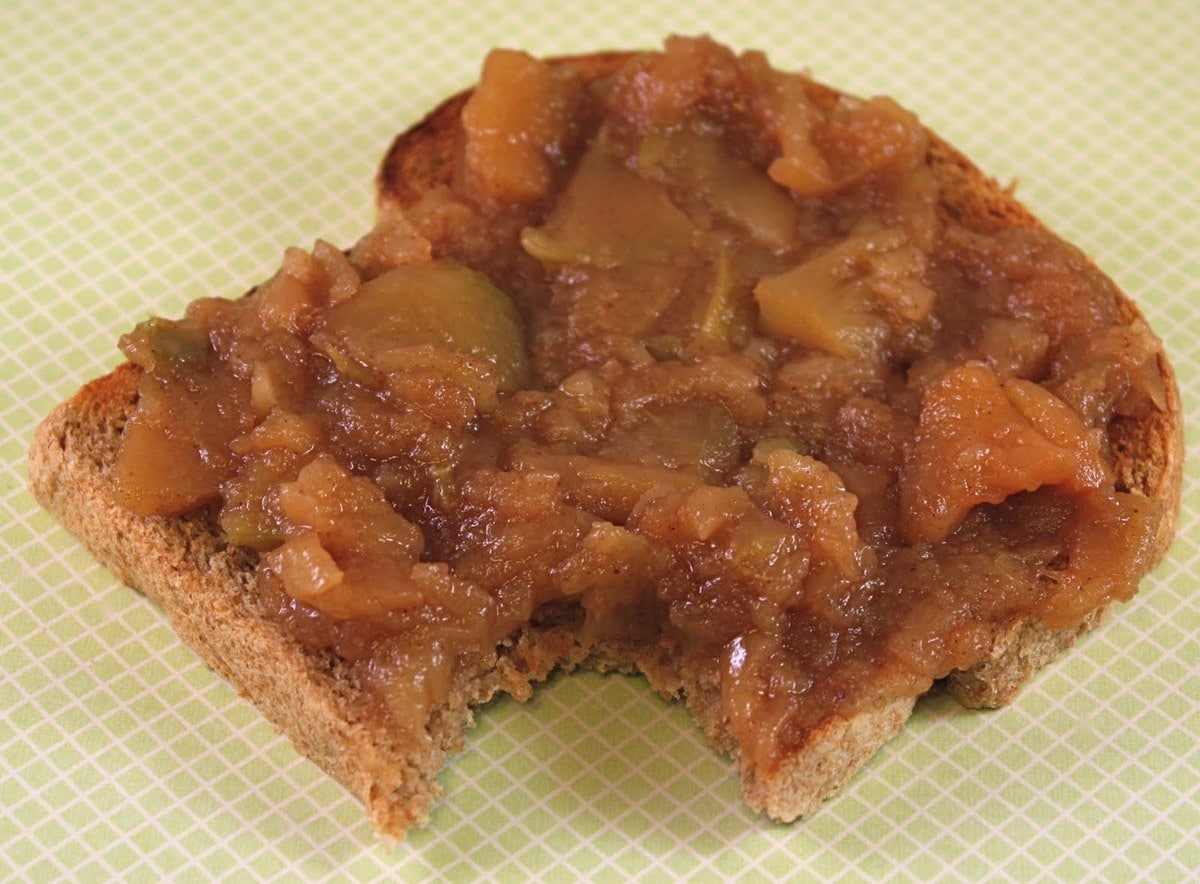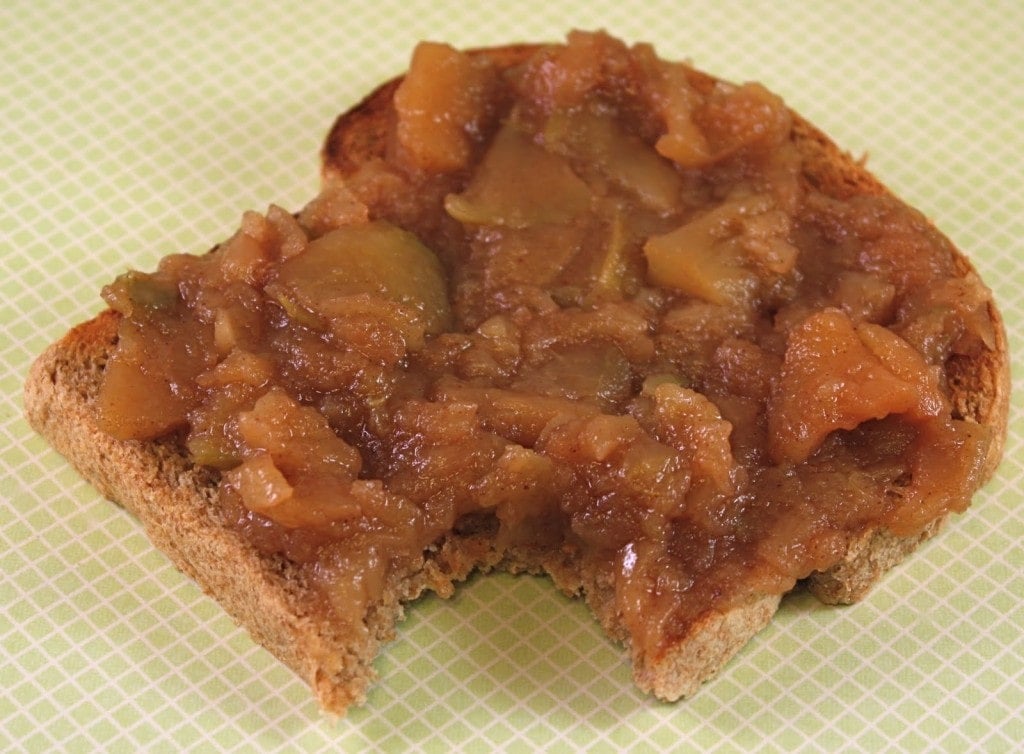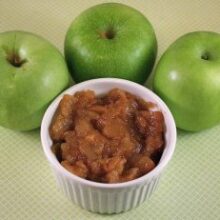 Crockpot Chunky Cinnamon Applesauce
Chunky cinnamon applesauce made in the slow cooker
Ingredients
5

medium Gala apples

peeled, cored, quartered, and sliced

2

medium Granny Smith apples

peeled, cored, quartered, and sliced 2 medium Honey Crisp apples, peeled, cored, quartered, and sliced Fresh lemon juice

2

T

sugar

1 1/2

tsp

ground cinnamon

1/3

cup

water
Instructions
Place all of the apple pieces in a large bowl. Squeeze fresh lemon juice over the apples and stir. Add in the sugar and cinnamon. Pour water into the bottom of a large crockpot and add the apples. Put the lid on the crockpot and turn on. Cook for about 8 hours on low or on high for 5 hours. Stir occasionally. If you want smooth applesauce, puree in a food processor or blender. I like mine chunky. Keep in the fridge for a week or 2. You can freeze it too.
Have you tried this recipe?
Leave a comment below and share a photo on Instagram. Tag @twopeasandpod and hashtag it with #twopeasandtheirpod