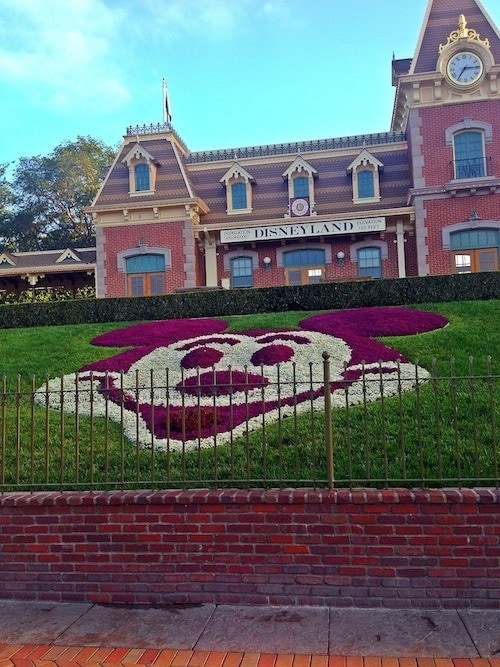 Last weekend we attended the Disney Social Media Moms Celebration at Disneyland! Disney sure knows how to have a good time. We were going nonstop from the second we arrived at The Disneyland Hotel. The entire event was amazing and packed full of fun and surprises!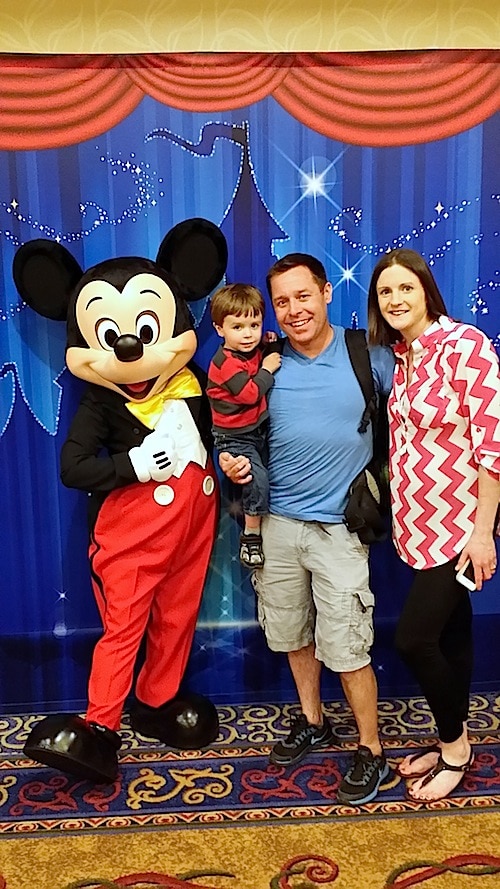 We were greeted by the one and only Mickey Mouse when we checked in. The perfect way to kick-off the event!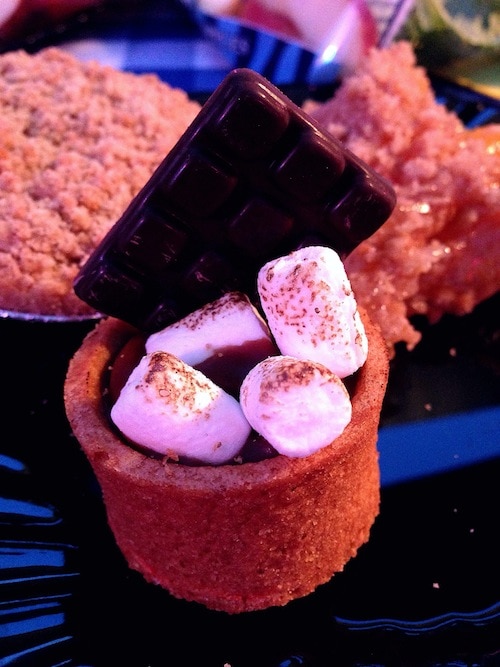 We were spoiled with a family dinner sponsored by the Magic of Healthy Living at Big Thunder Ranch Jamboree the first night. The food was delicious. I loved all of the healthy options…and of course I saved room for dessert. The Mini S'mores Tart was divine!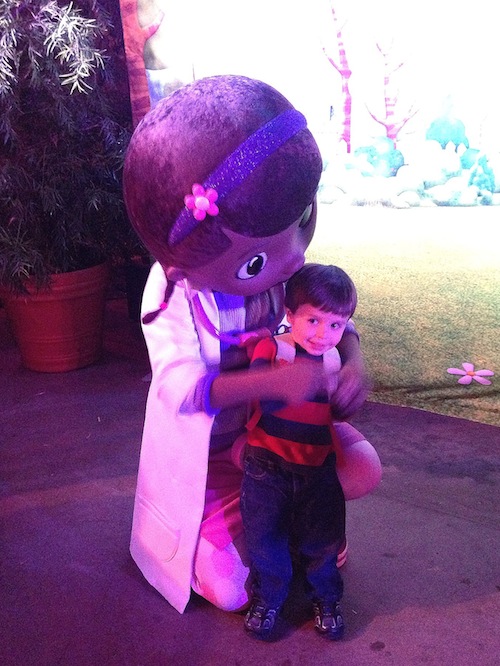 The kids got to meet several Disney characters that night. Caleb got a kiss from Doc McStuffins! I think he blushed a little:)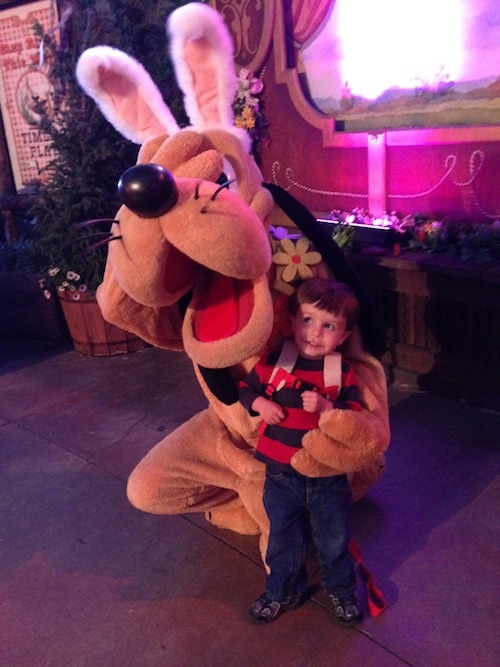 He also got to dance with Pluto…who was dressed as a bunny for the evening:)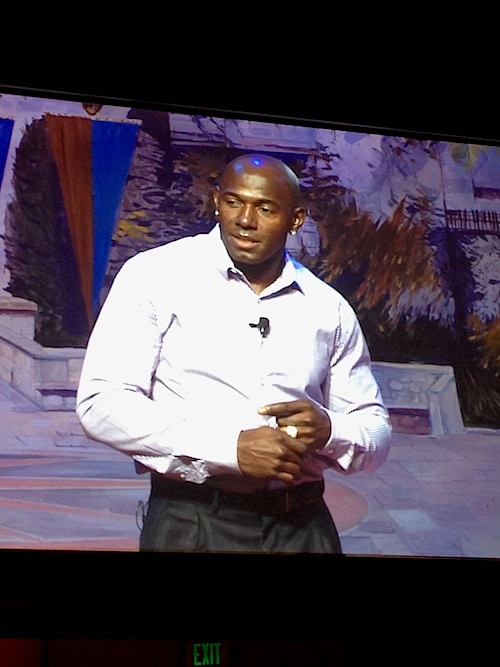 On Friday, I attended the conference while the family explored the parks. I got to hear from some amazing speakers: Tom Staggs-Chairman of Walt Disney Parks and Resorts, Jay Ward-Creative Director at Pixar, Maxine Clark-Founder of Build-A-Bear Workshop, Doug Bowman-Creative Director of Twitter, and Donald Driver-Former NFL player for the GreenBay Packers…just to name a few! The day was packed full of information, creativity, inspiring stories, and lots of fun!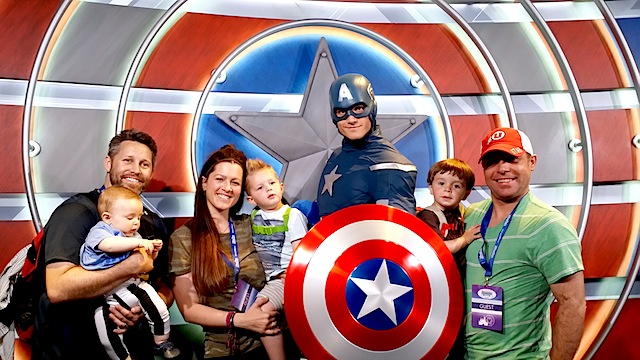 Caleb's dreams came true when he met his favorite super heroes! First up was Captain America.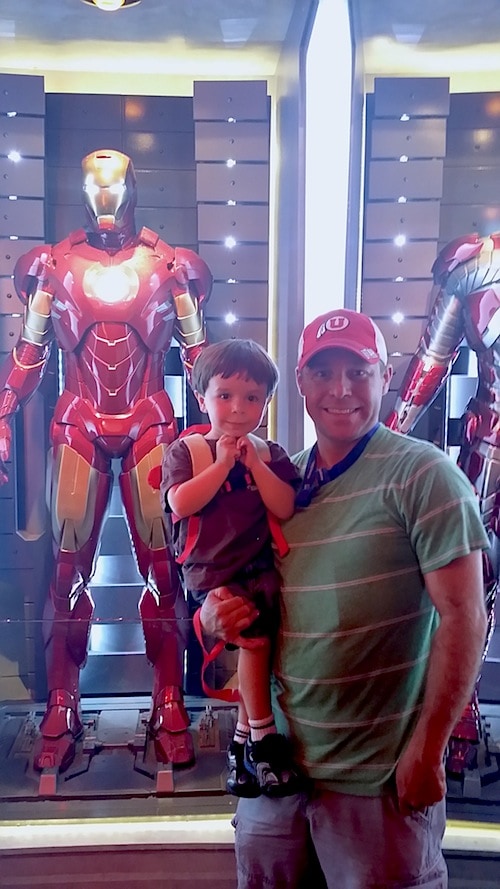 He also got to meet Iron Man. He couldn't stop talking about his new friends:) And btw-we were so glad we got Caleb a monkey backpack with a leash! He loved wearing it and he wasn't allowed to leave our side. A win-win! 🙂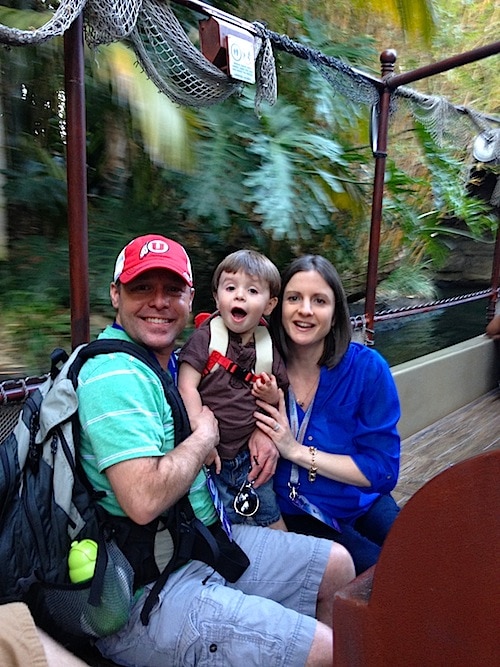 Friday evening we went on a lot of rides! Caleb loved the Jungle Cruise and Pirates of the Caribbean. I can't even count how many times we rode them. He kept saying, again! Luckily, the lines were bad so we could go again and again!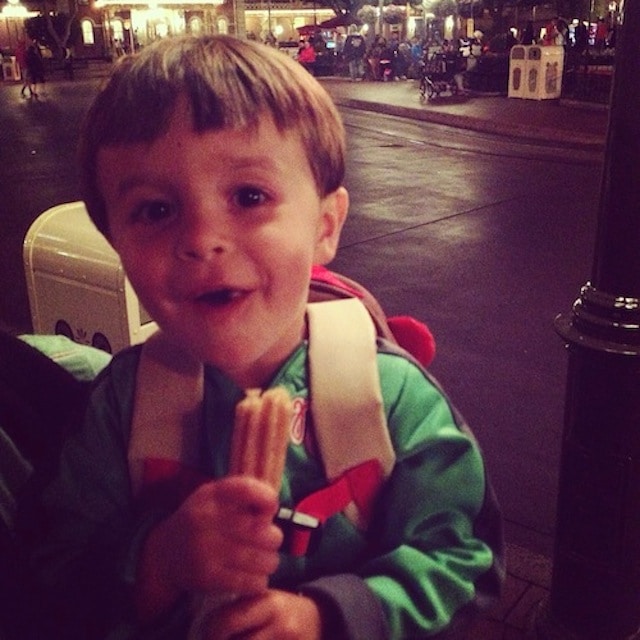 We ended the day with a churro! A first for Caleb. He obviously enjoyed it:)
Saturday was packed full of fun too! We had breakfast with characters from Disney Jr. and spent the day playing in the parks. We had a special dinner in Mickey's Toontown where several friends came out to say hello! Caleb was super excited to meet Daisy and Donald.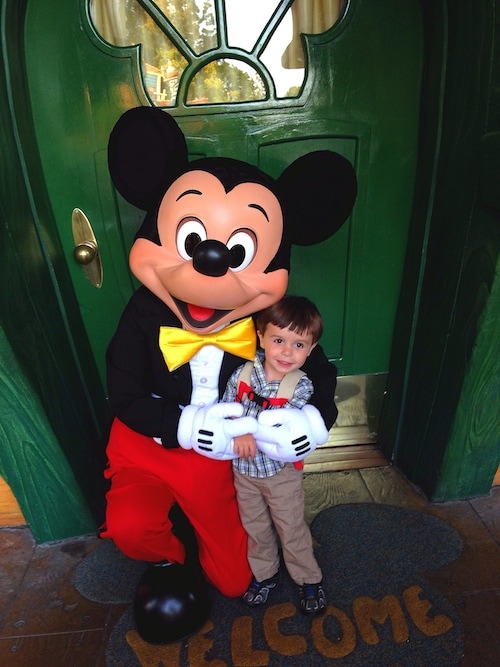 He also got to hangout with his pal Mickey again!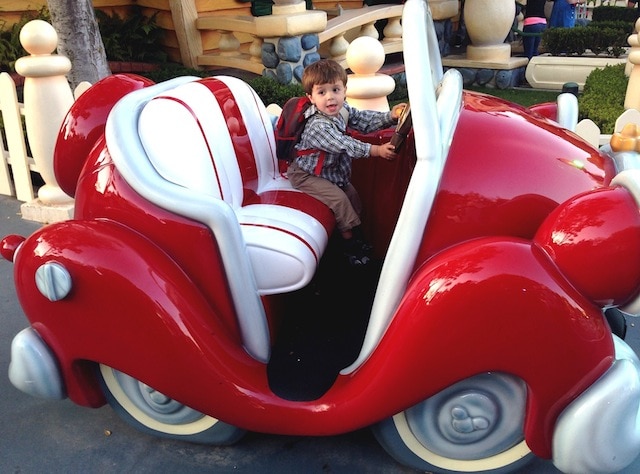 He loved driving the cars in Toontown. He was asking everyone if he could drive them places:)
Dinner was sponsored by GoGo squeeZ, one of Caleb's favorite snacks! The food was tasty and the desserts were super cute! Loved the macaron pops!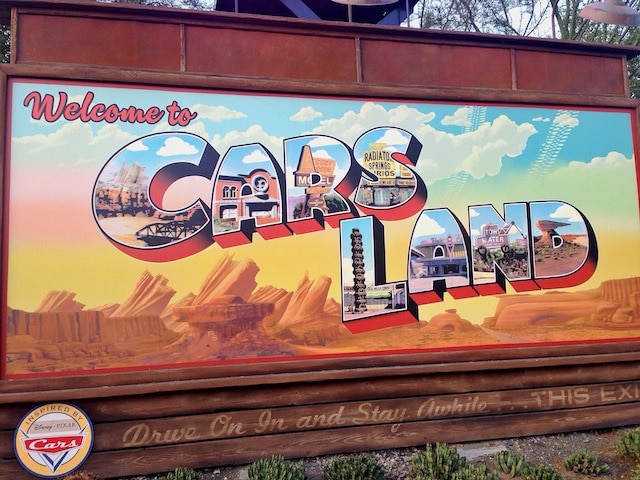 We spent a lot of time at Cars Land. Caleb loves the Cars movies and Cars Land really makes you feel like you are part of the movie. Disney did a spectacular job!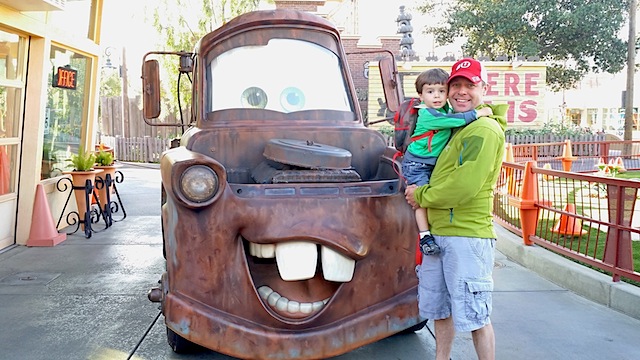 Caleb met Lightning McQueen, Red, and Mater.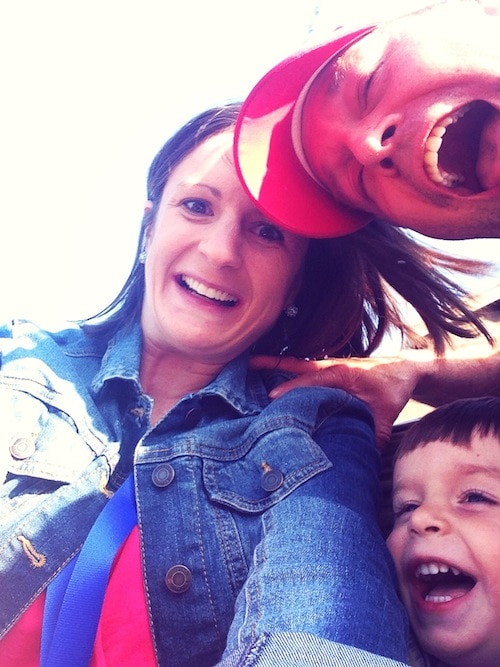 He also loved riding Mater's Junkyard Jamboree. We all had fun on this one:)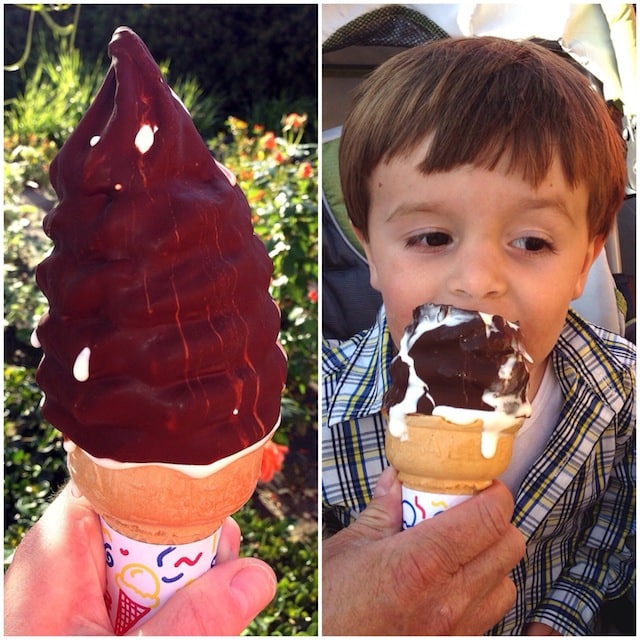 We stopped at the Cozy Cone Motel for a chocolate dipped ice cream cone! The perfect Disneyland treat!
A HUGE thank you to Disneyland, Disney's social media team, and to all of the sponsors for putting on such an incredible event. They really went above and beyond to make the event special. We really had a magical time! Caleb is still talking about all of his new friends at Disneyland:)
Disclosure-we were invited to attend the Disney Social Media Moms Celebration, but we paid for our own way.