We recently spent 10 days in sunny California for the Dole Summit and a fun family vacation. First, we went to Monterey to attend the Dole Blogger Summit. Josh grew up in California and had been to Monterey many times, but it was a first for me and I fell in love. It is gorgeous! We stayed at the Clement Monterey Hotel and I wanted to move in. Caleb loved the big bed, bath tub, and toy Otter that was in the room.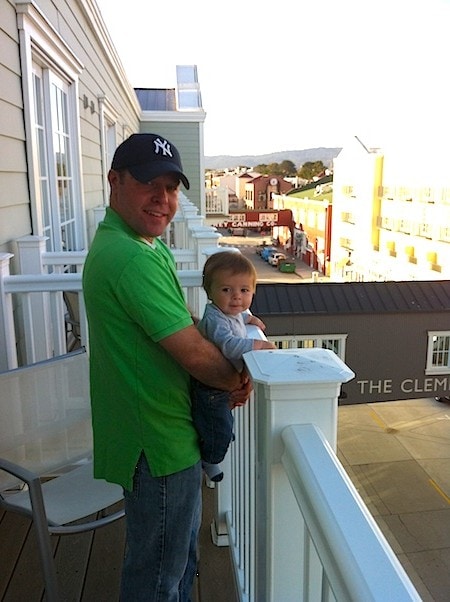 The Dole Summit was packed full with fun, learning, and lots of taste testing:) Dole is the largest fruit and vegetable producer in the world! Sure, they are known for pineapples and bananas, but they produce SO much more. Dole works with more than 9,000 small growers, employs 76,000 employees and distributes their products to 90 countries.
My favorite meal was the lunch we had at La Bicyclette in Carmel. The entire menu featured Dole's products. The carrot risotto was out of this world. I am still dreaming of it!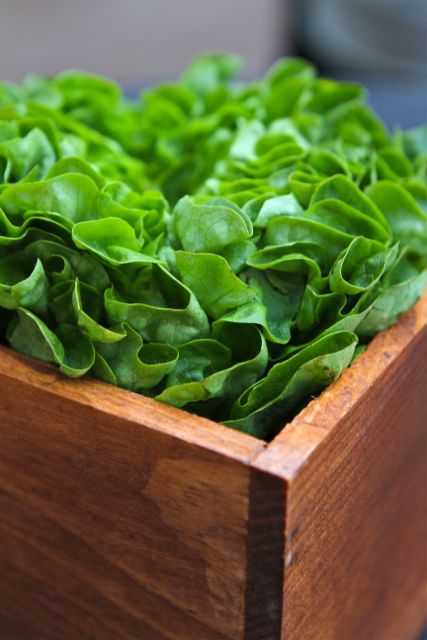 May is National Salad Month and we had a huge salad party the final night! Dole set up salad stations with party themes-movie night, game night, breakfast, BBQ, etc. It was fun to taste so many different salads. We can't wait to host our own salad party at home! Thanks for the inspiration Dole:)
We loved hanging out with our blogging friends and the entire Dole crew. Dole sure knows how to throw a good party-and a tasty one!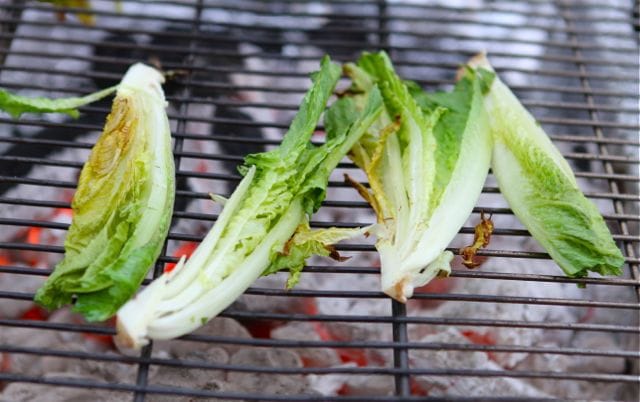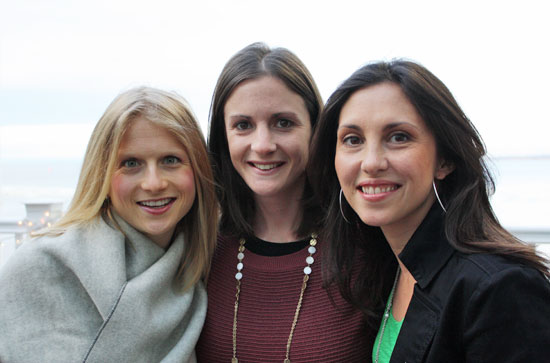 Amie, Me, and Gina (Photo courtesy of Gina)
Caleb wore his pj's to the party! 🙂
Thanks Dole for a fabulous event! Go get your fruits and vegetables on and don't forget to celebrate National Salad Month!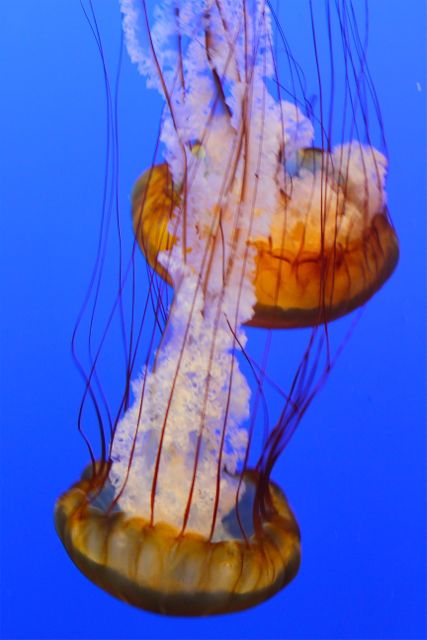 After the Dole Summit we met up with Ben, Whitney, and Easton (Josh's brother, our sister-in-law, and nephew). We took the boys to the Monterey Bay Aquarium.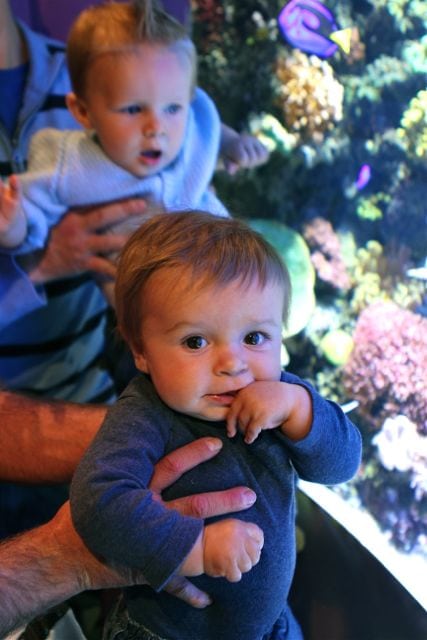 Caleb and Easton had a great time! They loved looking at the bright colored fishies!
We spent the rest of our vacation hanging out with family and friends in the Central Valley. It was so fun to relax!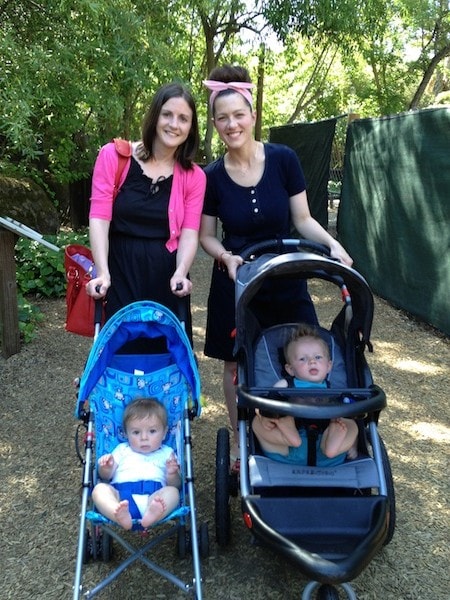 We took the boys to the zoo one afternoon and they loved all of the animals.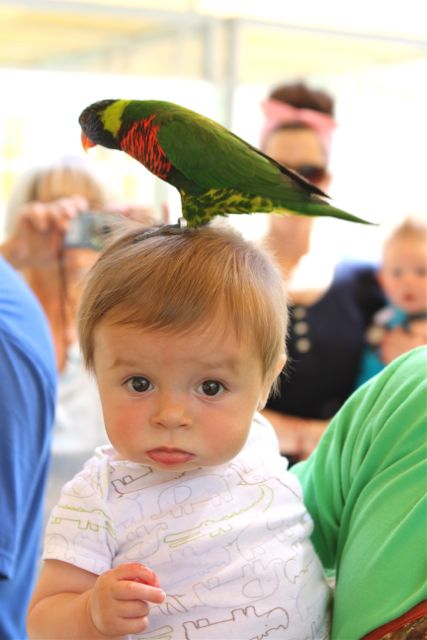 Caleb loved the Lorikeets. Well, he loved them until they started landing on his head…ha! He was a good sport!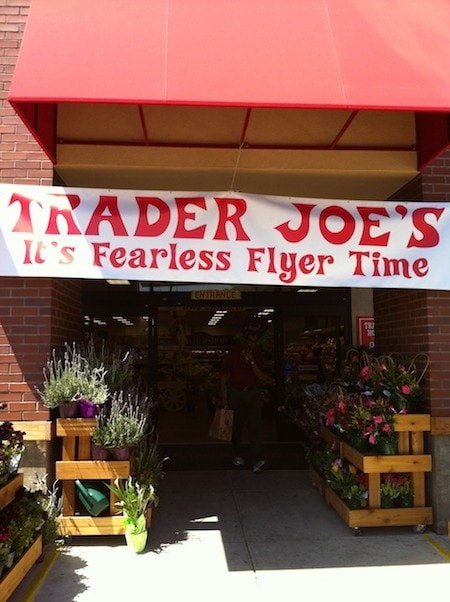 I made sure we had time to visit Trader Joe's. I stocked up on a few items. Hello, Cookie Butter! I REALLY wish we had a TJ's in Utah. Sigh.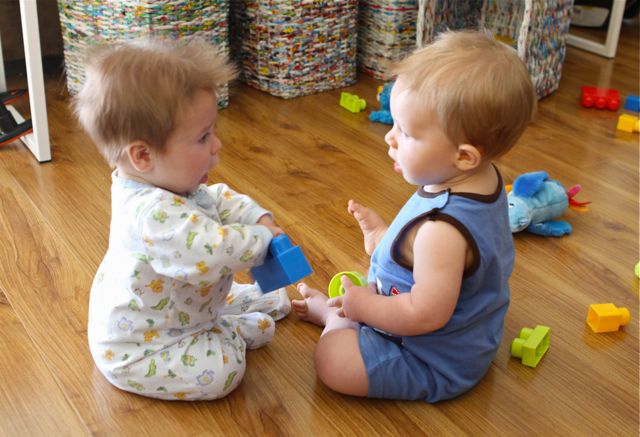 Caleb loved playing with his cousin every day! They had so much fun together. We really wish we lived closer!
We had a fabulous time in California, but now it is back to the grind:)
Dole sponsored our trip to Monterey, but our opinions are our own!