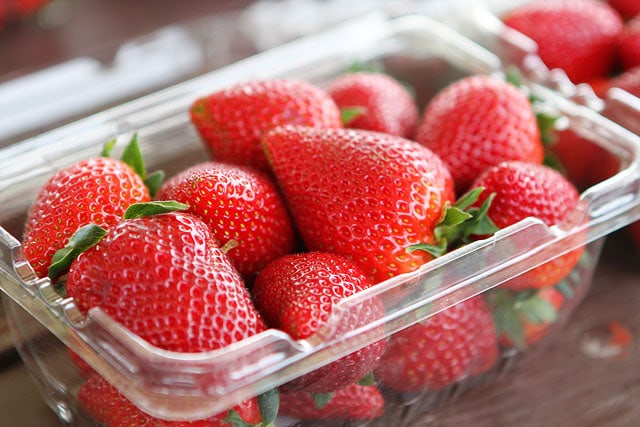 Last week we traveled to Monterey, California to attend a blogging event with our favorite berry company, Driscoll's.
Driscoll's mission is to: "continually delight our Berry Consumers through alignment with our Customers and Berry Growers." All of Driscoll's efforts revolve around providing a delightful eating experience with every single Driscoll berry. They focus on flavor, color, texture, shape, and aroma. Driscoll's berries are definitely delightful to eat, but the entire company is delightful.
Driscoll's is a family-owned and operated company. Driscoll's premium berries are grown by independent farmers and sold under the Driscoll's brand. Every single employee we talked to was passionate about their job, work, and about berries.
We spent a day touring Driscoll's. We started at the nursery where every Driscoll's berry begins life. It was neat to see the tiny little seedlings. The seedlings are grown in a germ-free environment. When they are ready, they are planted in the nursery fields.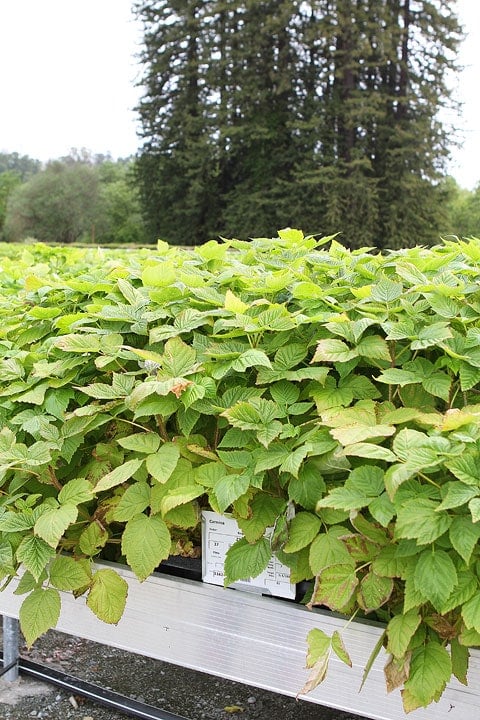 When the plants are ready, mowers cut the foilage from the plants and the plants are dug up by the roots. The plants are trimmed and stored at a cooler facility until planting time. Lots of raspberry plants!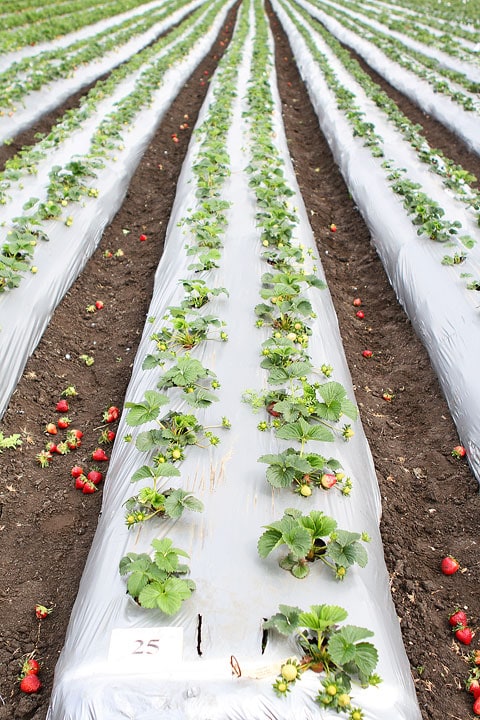 After the nursery, we visited the strawberry fields. Everywhere I looked I saw strawberry plants. What a glorious site! Strawberry fields forever!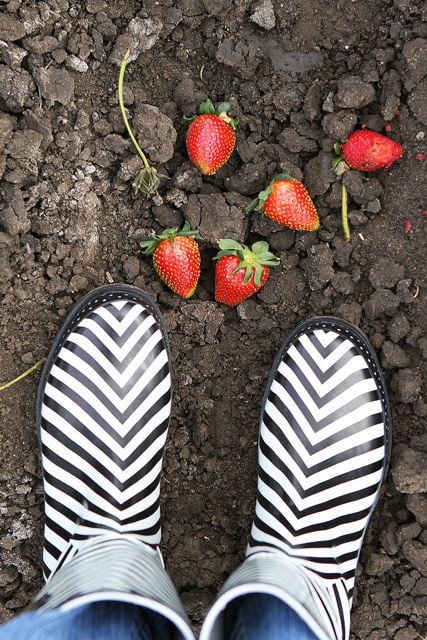 Driscoll's provided us with fun boots to walk through the fields! Love the black and white!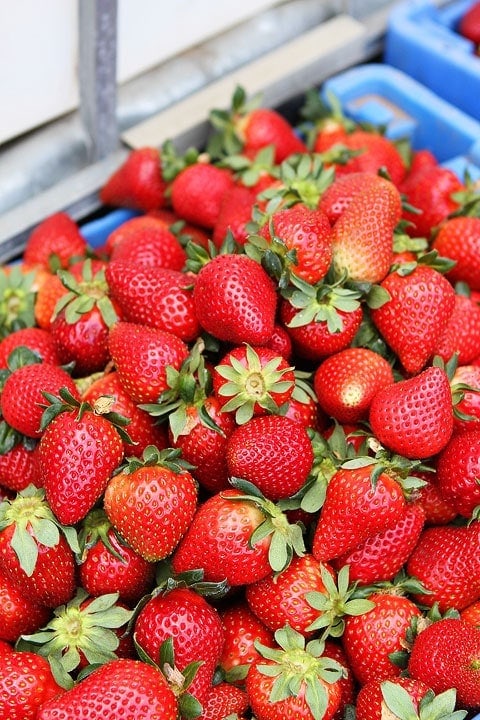 I have never seen such beautiful strawberries in my life! Dr. Phil (a.k.a. Dr. Strawberry) took us on a tour of the fields. I was super impressed by his knowledge, experience, and passion for strawberries.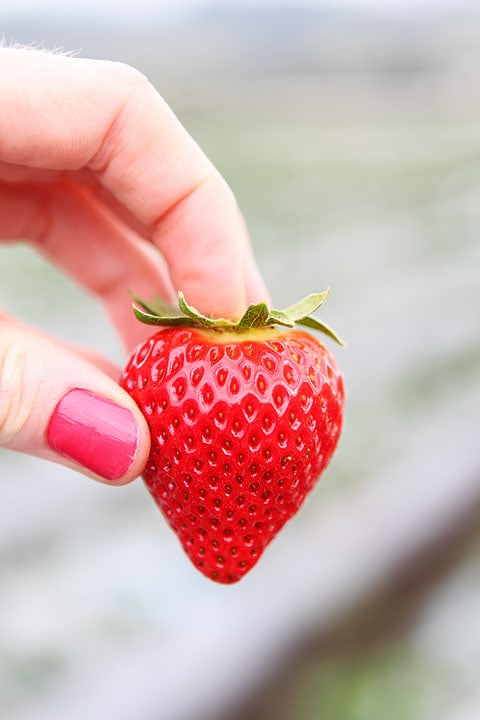 He let us pick some strawberries. I was like a kid at the candy store! I love strawberries! Isn't that berry perfect? All of Driscoll's berries are!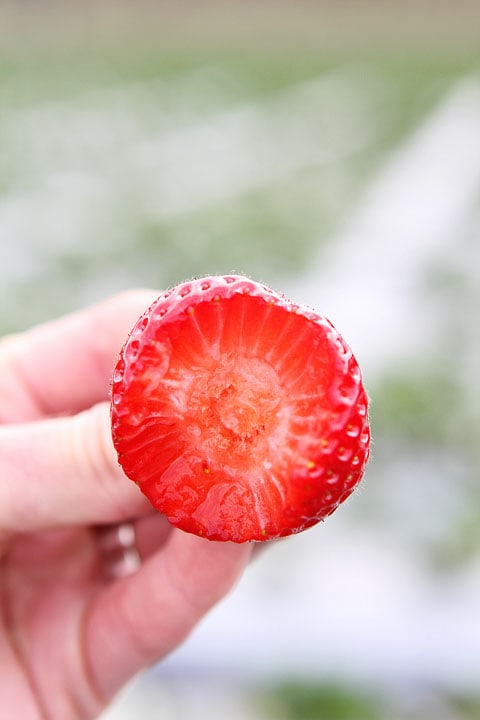 I wanted to save my perfect strawberry forever, but temptation gave in. I had to take a bite! I am so glad I did because my strawberry really was perfect! Ripe, juicy, sweet-berry perfection!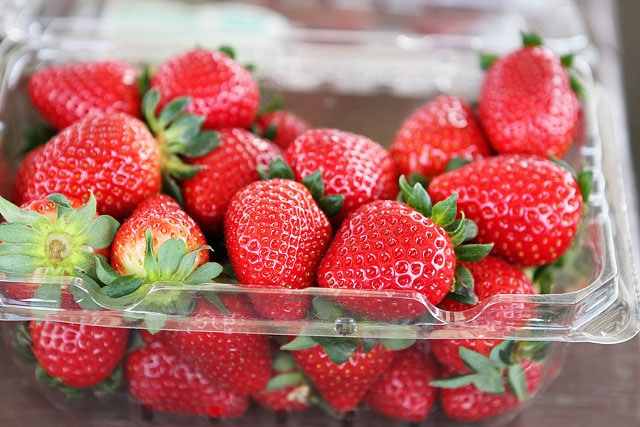 We also got to taste test a few varieties of berries. We all had different favorites, but we all loved them all!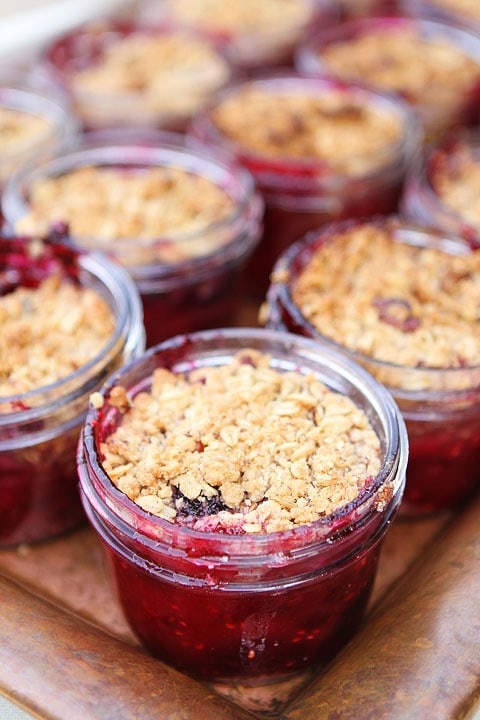 We were spoiled with a delicious lunch on the patio and of course my favorite part was the berry dessert! Berrylicious!
After lunch, we visited the blackberry and raspberry fields. The berries weren't ripe, so it was a little torturous to hear Marco talk about the berries, but the plants were still pretty:)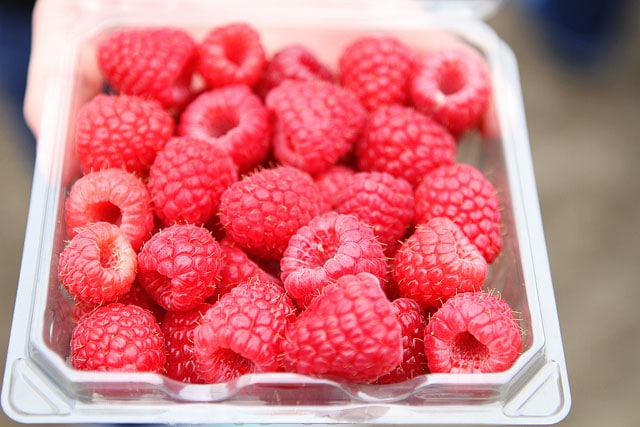 And Driscoll's did bring along some berries for us to snack on while we walked through the fields. Gorgeous raspberries!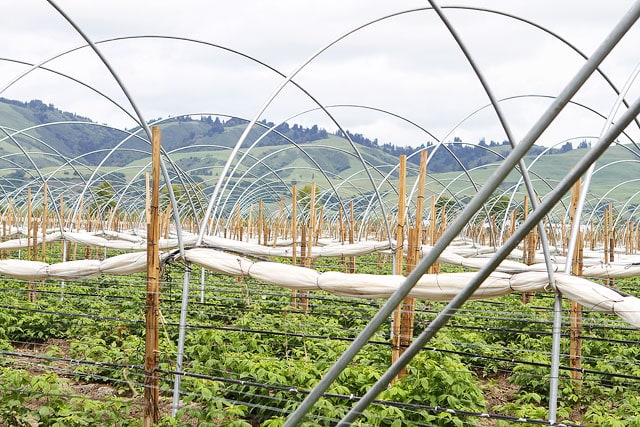 All of Driscoll's berries have names. The berries really are part of the family!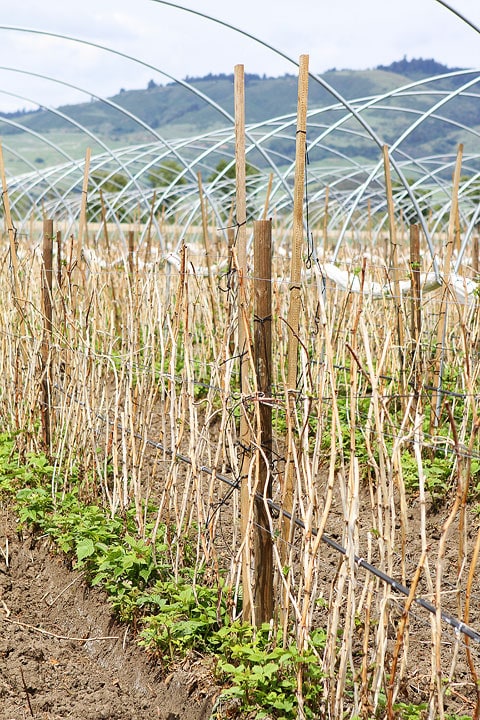 When the berries are ripe, the berries are handpicked and packed in the field. The Driscoll's berries you eat are only touched one time before you touch them. Picked, packed, and cooled until they are ready to be shipped! So neat!
I brought some berries back to Caleb and as soon as he saw them, he attacked. He loves Driscoll's berries. He can't say berry yet, so he calls them B's! He was yelling-B! B! B!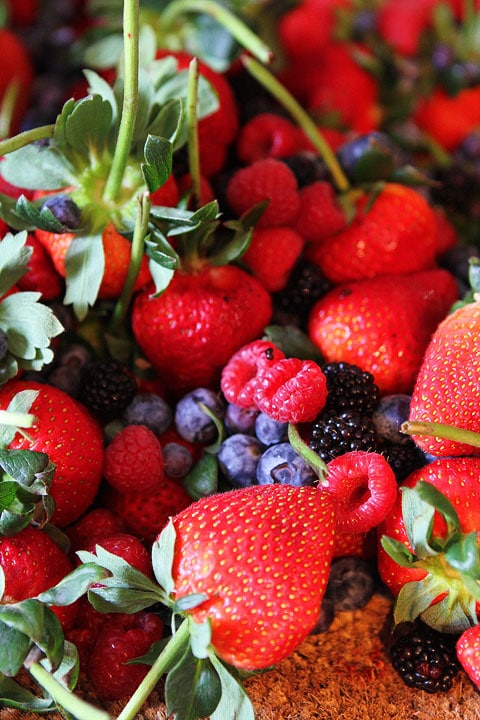 The next day, we attended the Pebble Beach Food & Wine Event. Driscoll's sponsored the event so there were beautiful berries everywhere!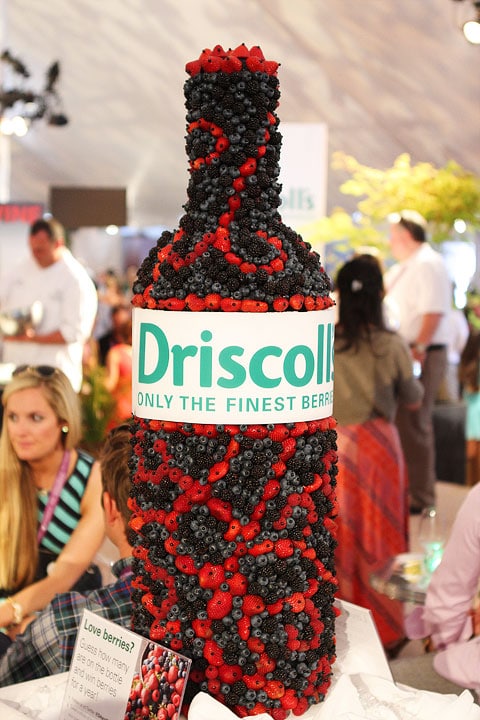 I loved the Driscoll's booth! Look at all of those berries! Such a fun display!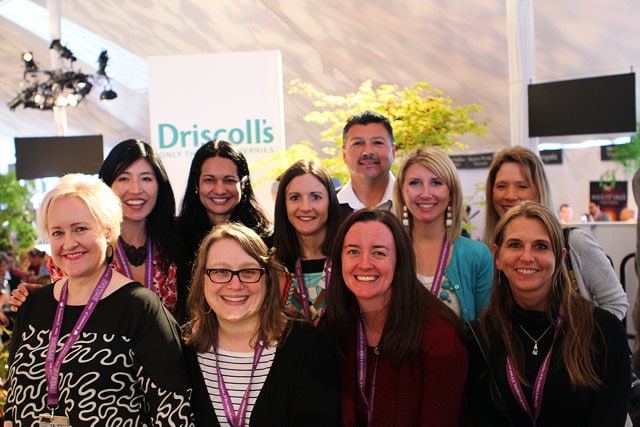 A group shot with some of the bloggers that attended the event! We never got a full group shot, sad! I guess we were all too busy eating berries! It was such a fun group! Yay for berry friends! We definitely felt the berry love:)
The berry cups were super cute! I had one…or two, or three:)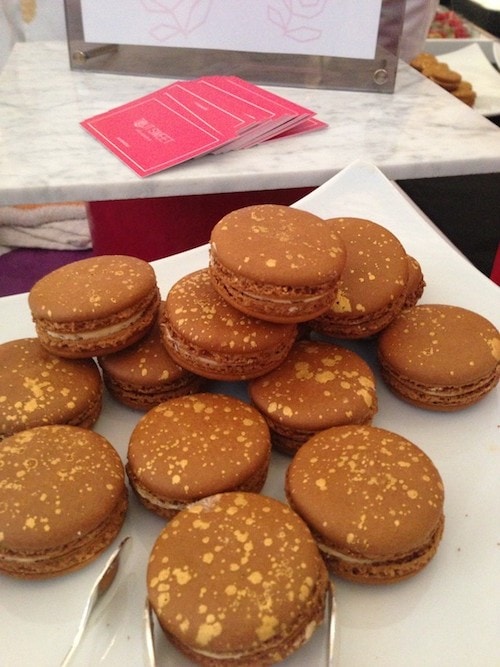 The Pebble Beach Food &Wine Event was obviously filled with wine and good food! Of course, I found the sweets:) I loved the salted caramel macarons from Tout Sweet. So good!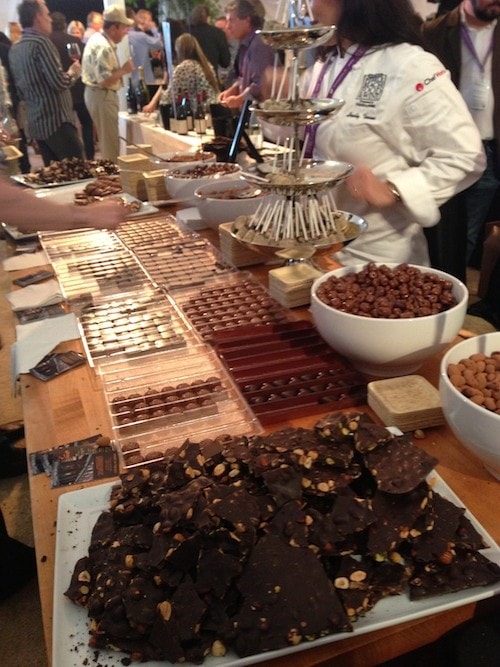 Jacques Torres had a chocolate table set up and you better believe I stopped by! Chocolate heaven!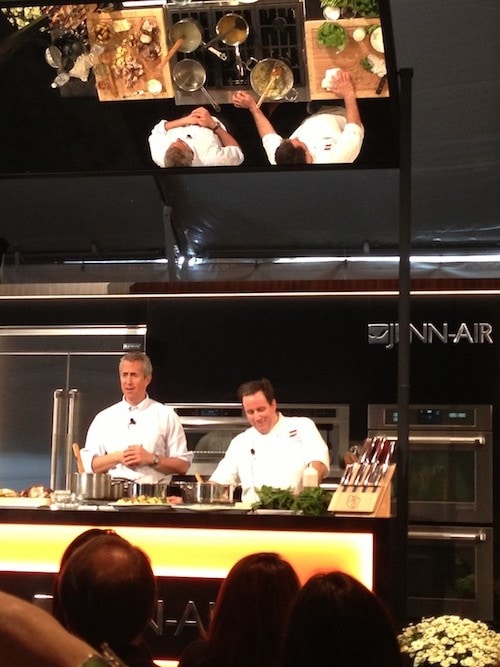 I also attended a cooking demo with Danny Meyer and Carmen Quagliata.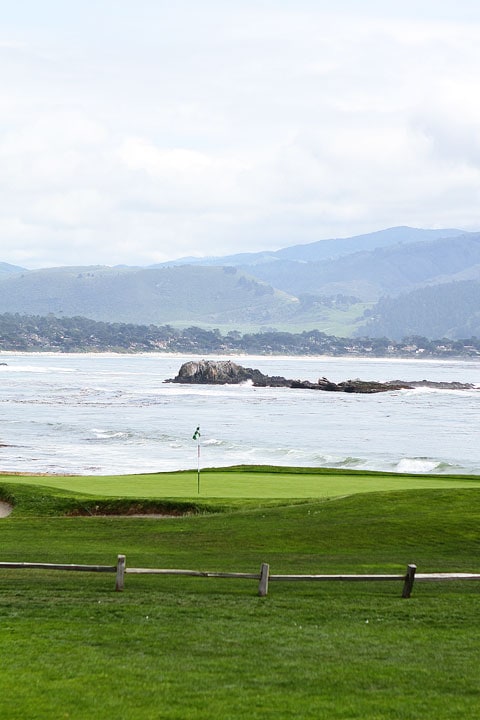 It was a gorgeous day in Pebble Beach! We walked down to the golf course to walk off some calories and to enjoy the sunshine and ocean breeze!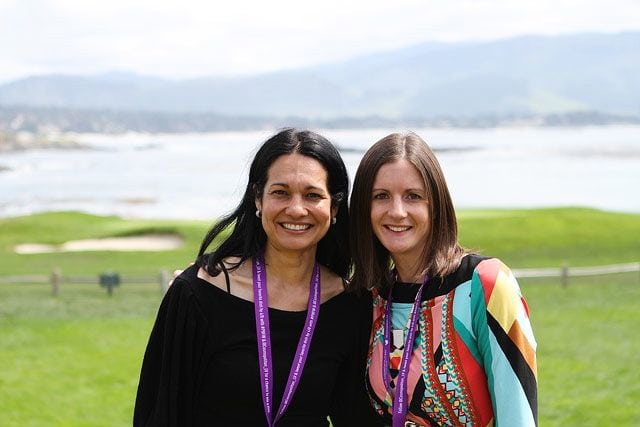 Meet my new BFF, Tess, The Blender Girl! Love her!
Thanks Driscoll's for an amazing event! We had a fabulous time from start to finish!
Driscoll's vision is: "to become the world's berry company, enriching the lives of everyone we touch." You are our berry company and we have been inspired, enriched, and delighted! Thank you for everything!
Visit Driscoll's website for more information about the world's finest berries! You can also follow Driscoll's on Facebook, Twitter, and Instagram!
Disclosure: Driscoll's invited us to attend the event and paid for our trip, but our opinions are our own.