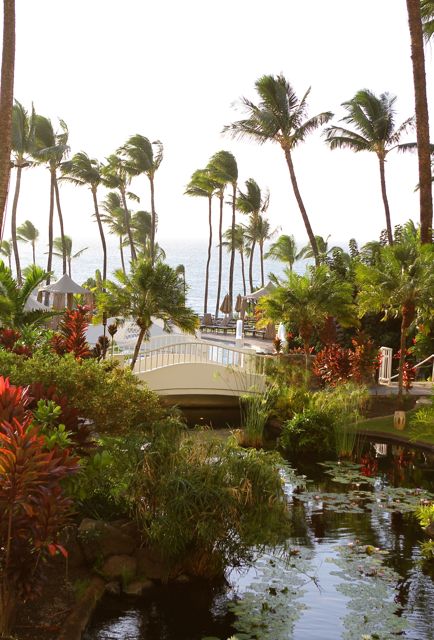 While we were in Maui, we also stayed at the Fairmont Kea Lani Resort. When we checked in we were greeted with freshly squeezed juice and leis. I immediately fell in love with the view! And that's just the lobby:)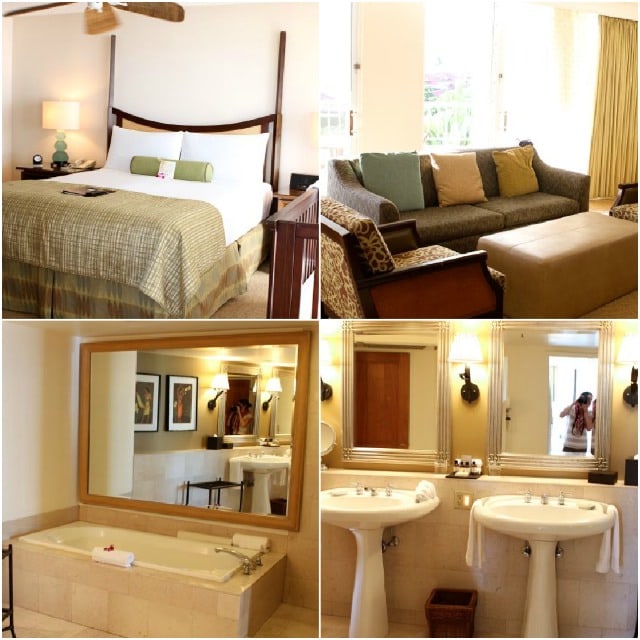 Our suite was huge! We had a master bedroom, living room, a kitchen area, and spacious bathroom with a tub and shower. We love hotel rooms that have a separate living space so Caleb can have his own room. He sleeps much better and so do we:)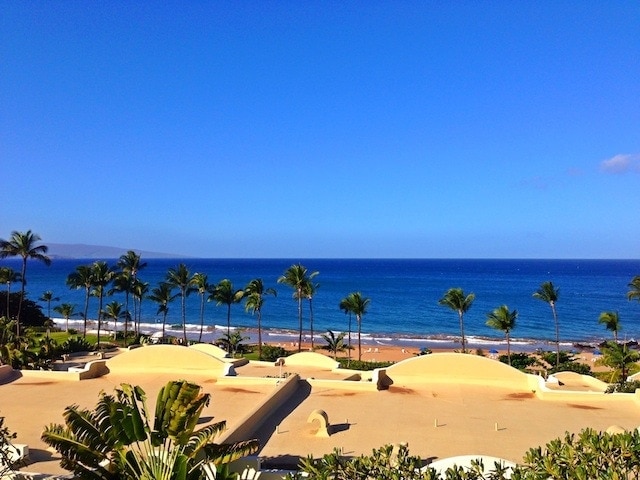 We also had a wrap around balcony that looked right out into the ocean. The view was stunning! We spent hours sitting on our balcony watching whales and enjoying the ocean breeze. Nothing but blue skies!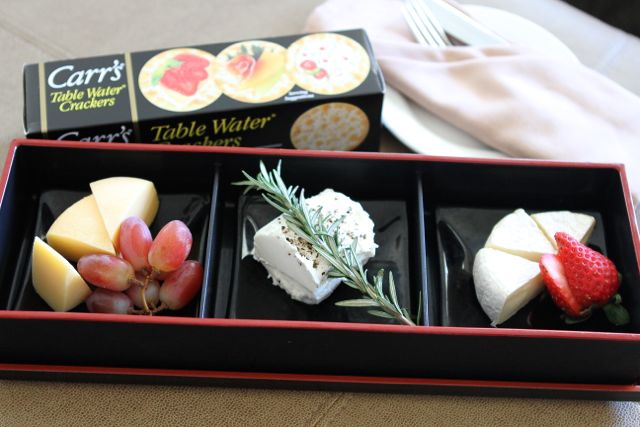 The Fairmont Kea Lani delivered a nice cheese platter to our room.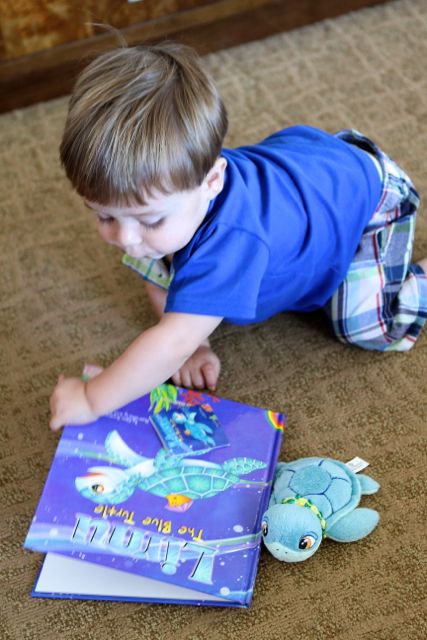 They also gave Caleb a book and stuffed turtle. We spent hours reading about Limu the Blue Turtle.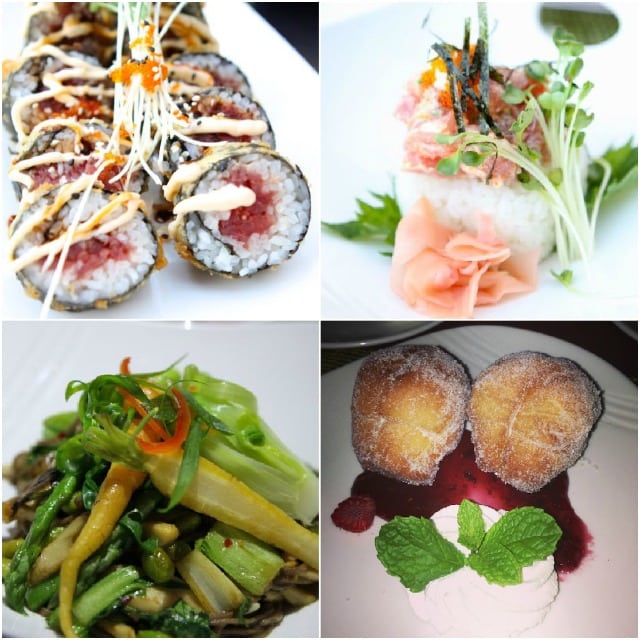 We ate dinner at Ko, a fairly new restaurant at the Fairmont Kea Lani. I wish I could snap my fingers and be at Ko right now. We LOVED our meal! For starters, we had sushi, tempura vegetables, and spicy tuna poke. For my entree, I ordered the spicy soba noodle stir fry. I loved all of the veggies! Josh had the Ko Paella-lobster, shrimp, clams, mussels, chorizo, and chicken over saffron rice. Josh said it was the best paella he's ever eaten.
And let me tell you about dessert. Oh my heavens! We had the Pao Doce Frito. So what is the Pao Doce Frito? The most amazing dessert ever. Fried Portuguese sweet bread filled with coconut gelato and rolled in vanilla sugar and served with Kula black raspberry jam. We shared dessert and I am so bummed we did because I could have eaten it all by myself. Oh, don't feel too bad for me, we ended up going back to Ko our second night, just to have dessert. I was craving it! And I still am. Again, best dessert ever!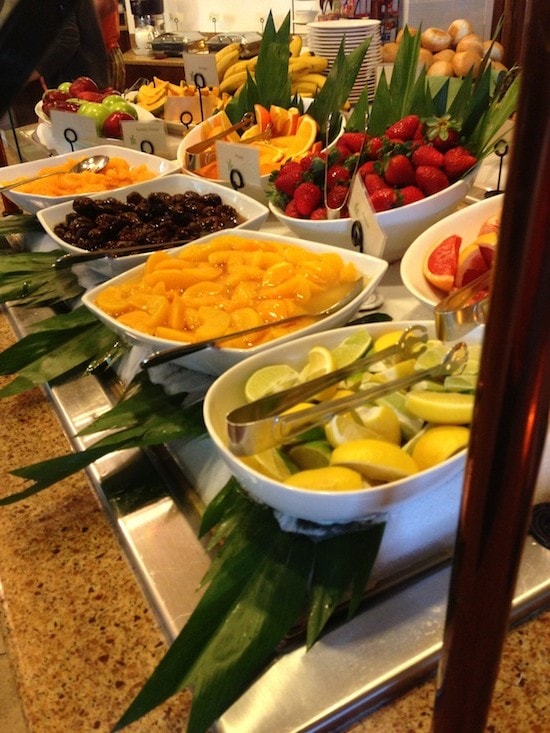 On vacation you are supposed to sleep in, but if you are staying at the Fairmont Kea Lani you will want to wake up early to enjoy the fabulous breakfast buffet. They have everything you could dream of for breakfast…and then some! We really enjoyed the omelet bar. I loved picking out my omelet fillings and watching it be made fresh…just for me! The fruit selection was incredible! And the pastries were too good. I sampled more than my fair share. The raspberry muffins and macadamia sticky buns were sooooo good!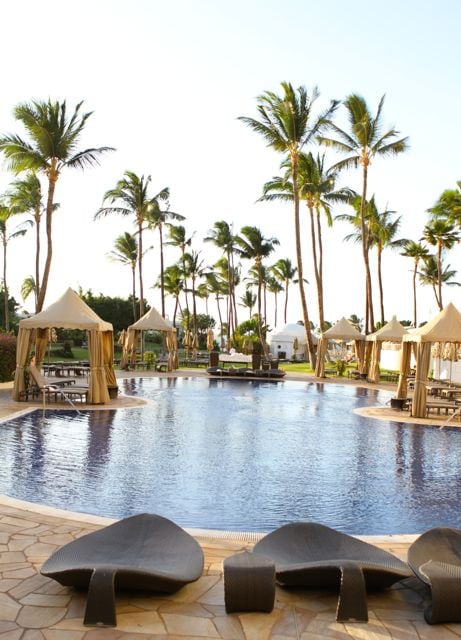 The adult pool at the Fairmont Kea Lani was peaceful and relaxing. We spent most of our time at the kiddie pool though.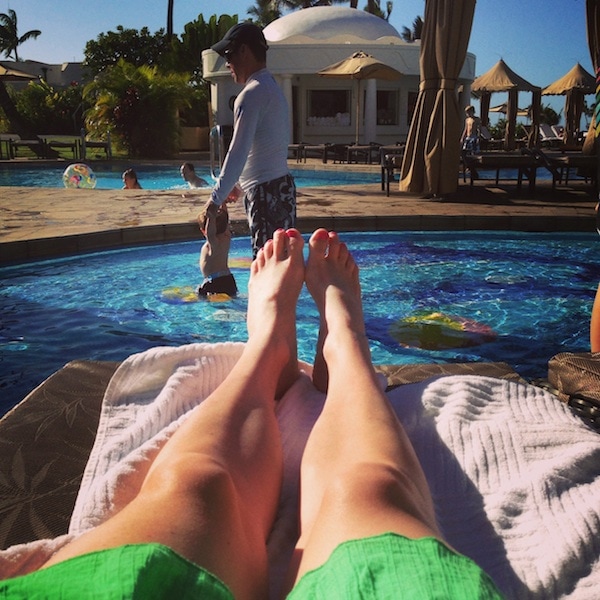 Don't worry, I still found plenty of time to relax. Josh splashed around with Caleb while mama basked in the sun!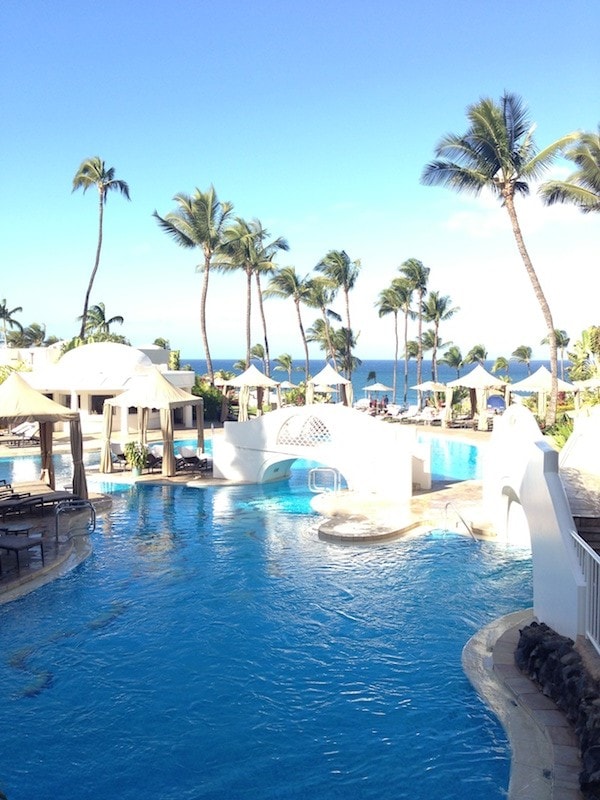 The Fairmont Kea Lani has a big slide, but Caleb was too little to go down it. Josh took one for the team and went down it a couple of times. He is a kid at heart:)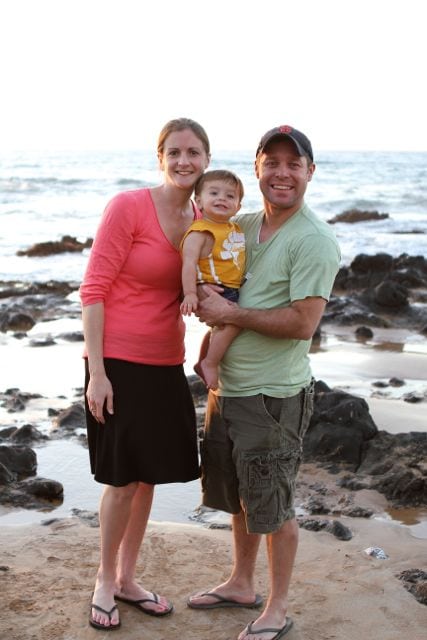 The Fairmont Kea Lani is right on the ocean. We loved the easy access to the beach. We spent a lot of time building sand castles, playing in the waves, and walking on the beach. Sorry for the no makeup photo. I was on vacation:) Oh wait, I don't wear makeup at home either. I guess I should work on that:)
Thank you Fairmont Kea Lani for an incredible stay. We didn't want to leave. We were tempted to hide in the bath tub until you found us! 🙂 And I've got to find a way to have that dessert shipped to us. Or I guess we will just have to go back to Maui:)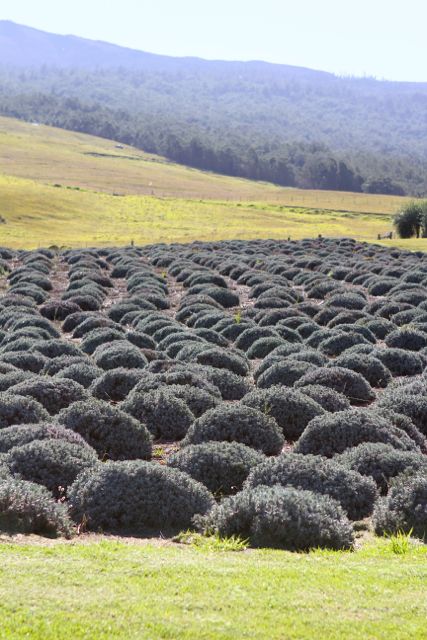 And if you ever go to Maui make sure you visit the Ali' Kula Lavender Farm. Our AKL Lavender Farm tour was definitely a highlight of our trip. Our tour guide, Harrison, was awesome. He told us all about lavender, the farms, farmers, Maui, flowers, etc. The rolling farm hills are covered with lavender. The scenery is absolutely gorgeous.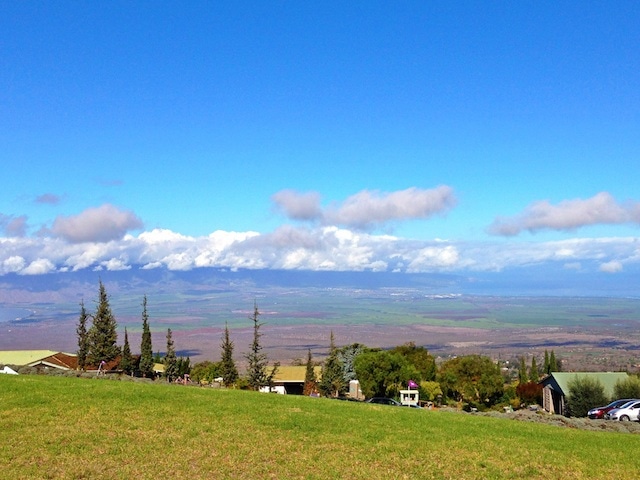 The view of Maui from the lavender farm was stunning!
We enjoyed lavender scones and lavender tea. And Harrison gave us freshly picked bouquet of flowers to take back to our hotel. The flowers were unique and so beautiful! We all enjoyed our tour of AKL Lavender Farm. Make sure you add it to your Maui must visit list!
Thanks Maui for a wonderful vacation! We will be back. Don't you worry!
Disclosure-The Fairmont Kea Lani hosted us, but all of our opinions are our own.