Fajita Style Quesadillas-packed with veggies and flavor make these quesadillas a winner every time!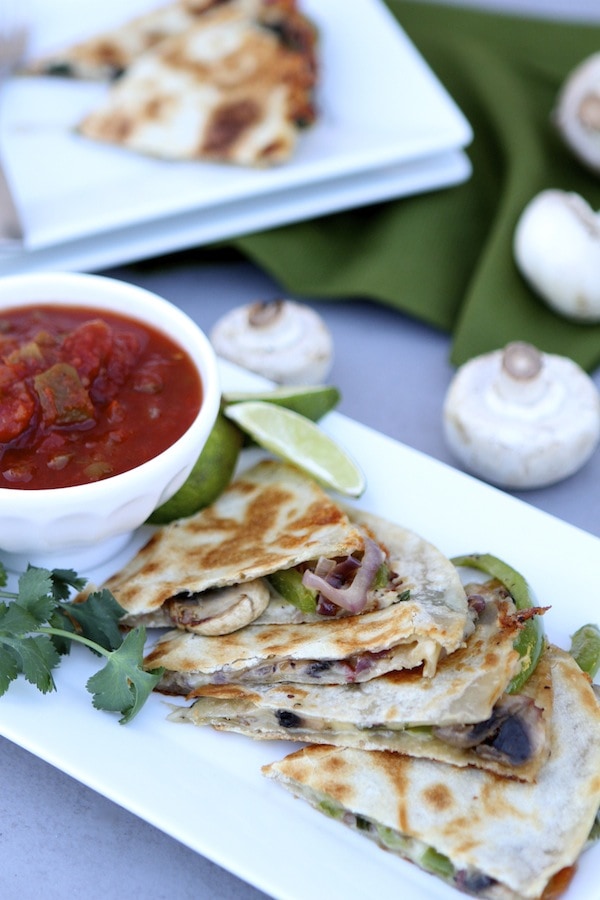 Are you looking for an easy recipe packed full of amazing flavors that will satisfy and leave you wishing you had more? You've come to the right place! Fajita Style Quesadillas are filled with veggies and cheesy goodness! This recipe combines fajitas and quesadillas into one amazing dish!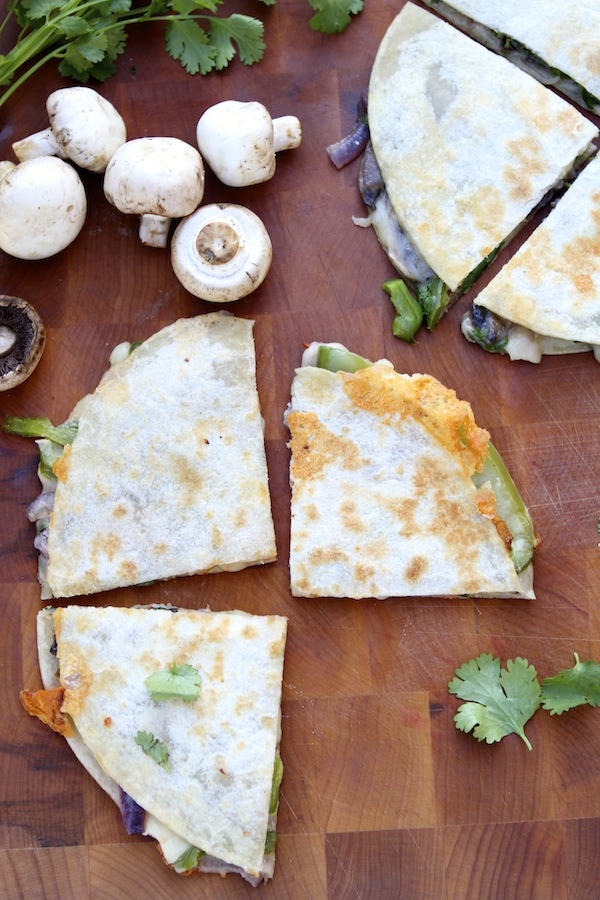 We are teaming up with Better Homes and Garden for yet another yummy vegetarian recipe. This recipe already has so many great flavors that we didn't want to make any radical changes to it. Just one simple addition…mushrooms please! We love mushrooms and decided to add them to this delicious fajita style quesadilla recipe.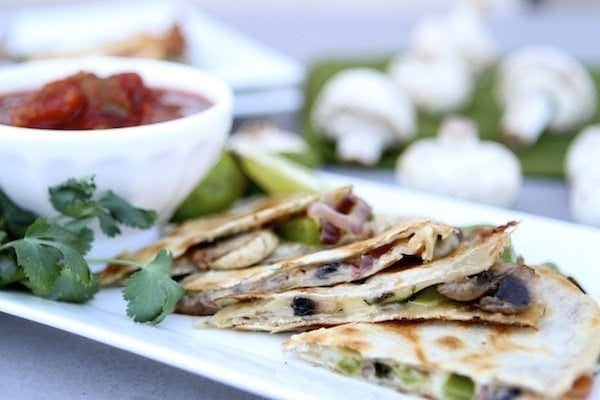 The smell of the onions, peppers and mushrooms is incredibly intoxicating and the hardest part about this recipe is keeping your hands out of the pan. Truly there are quite possibly a million variations on the quesadilla but this one will definitely make it on the top of your list. So go ahead, make your Monday a meatless one and try this Fajita Style Quesadilla tomorrow. It is so easy and so good!
For the complete recipe, head on over to BHG's blog, Delish Dish. You don't want to miss this recipe!