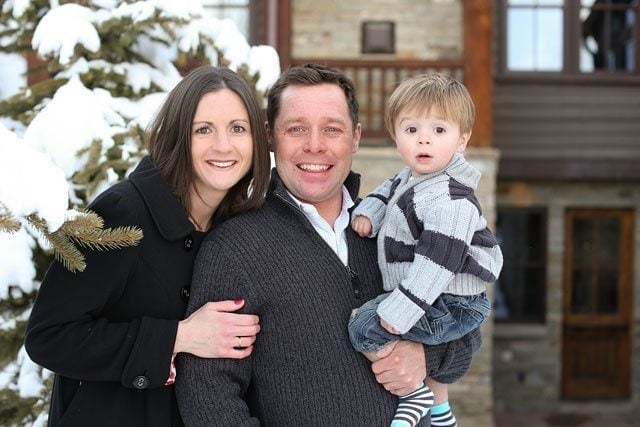 A few weeks ago, we went to Park City, Utah for a fun photo shoot with Anthology Destinations. Anthology's newest vacation home is located in Park City and they asked us to come be a part of their photo shoot.
Aaron Snow, an Oklahoma based wedding and lifestyle photographer, flew in to do the photo shoot. Aaron is super talented and made us feel at ease-we are not used to being in front of the camera:) We had a fun day!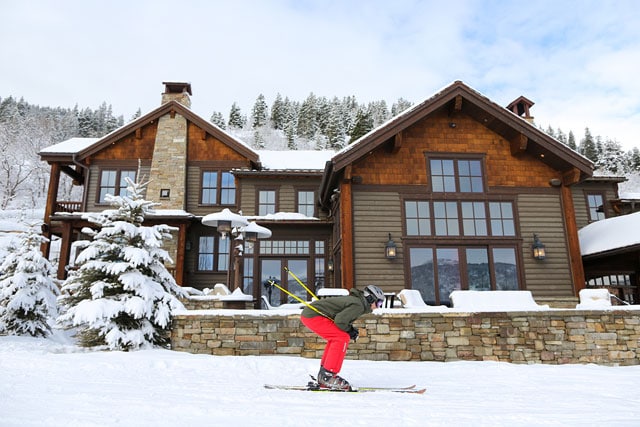 The photo shoot took place at Anthology's Woodside Ski Chalet, right above Main Street in Park City. The home is absolutely gorgeous! It's a ski-in/ski/out home that sleeps 15 people. It has a spa, sauna, huge kitchen, 7 fireplaces, an elevator, theatre room, game room, wine room, and more! I was ready to move in:)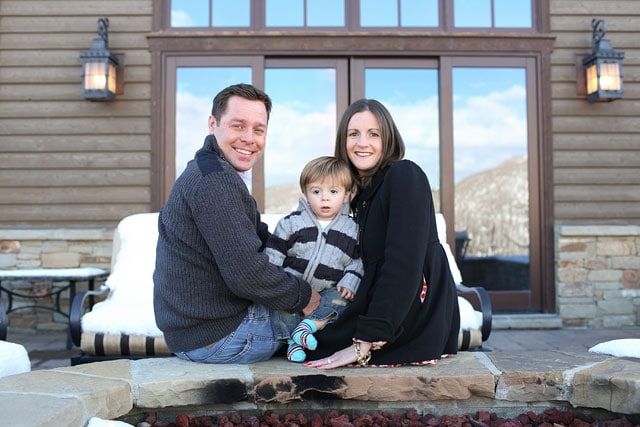 We snuggled up by the fire on the patio to take a few photos.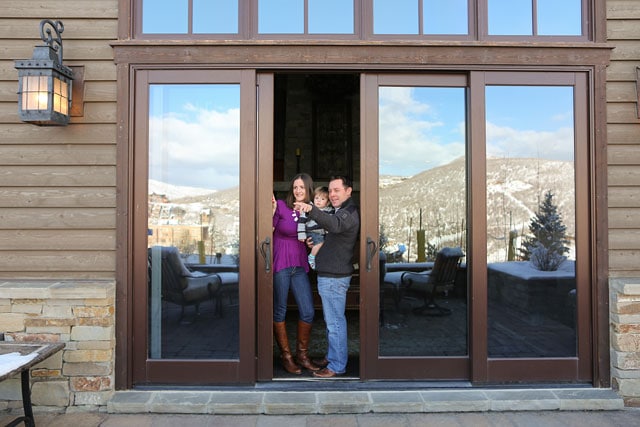 I love the large windows that lead out to the patio. Caleb loved watching the skiers whiz by! He kept yelling, ski, ski!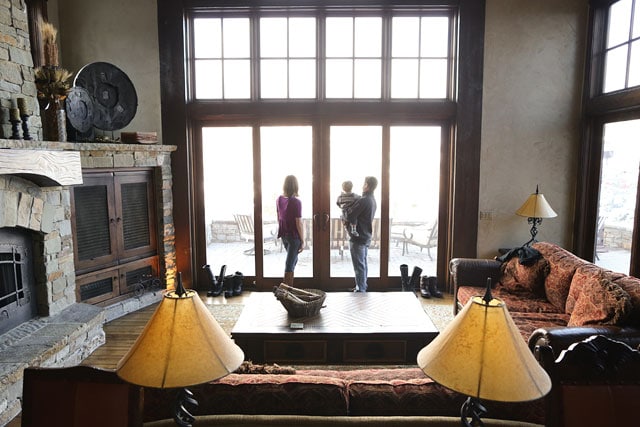 Gorgeous view overlooking Park City's main street! Love the high ceilings and open living area.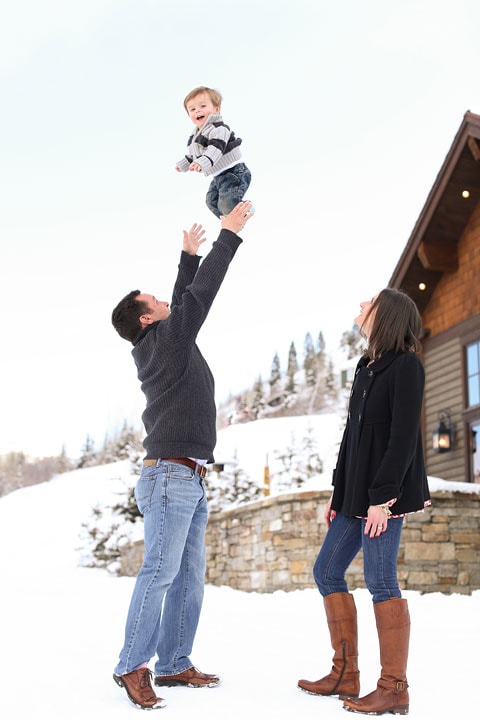 Having fun in the snow! Caleb loves being tossed in the air. I was a little nervous:)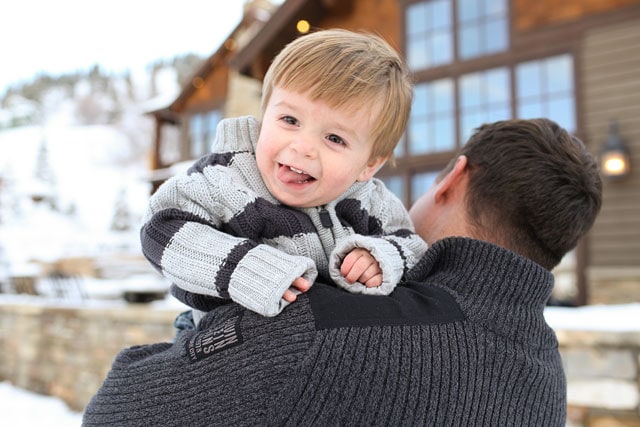 Silly Caleb!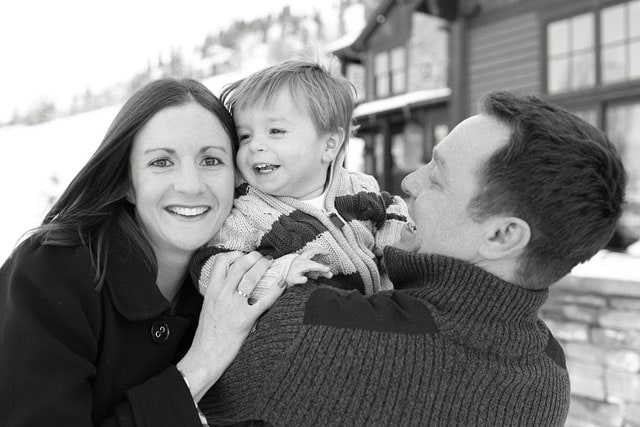 Love my guys!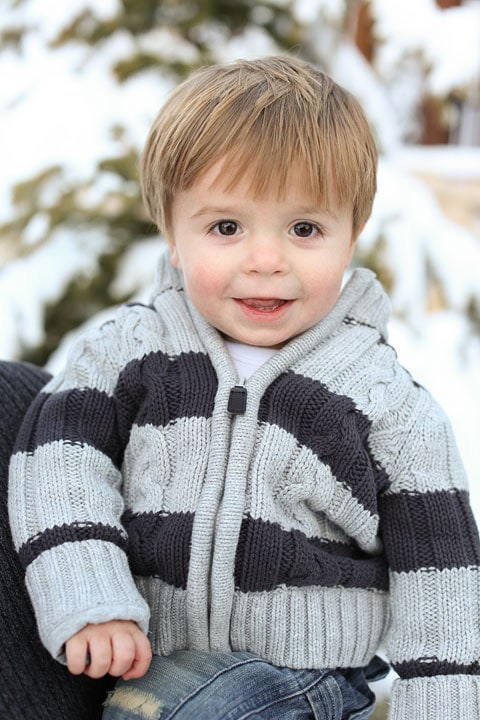 Caleb was the star of the show! How could he not be with that cute face and pinchable cheeks? 🙂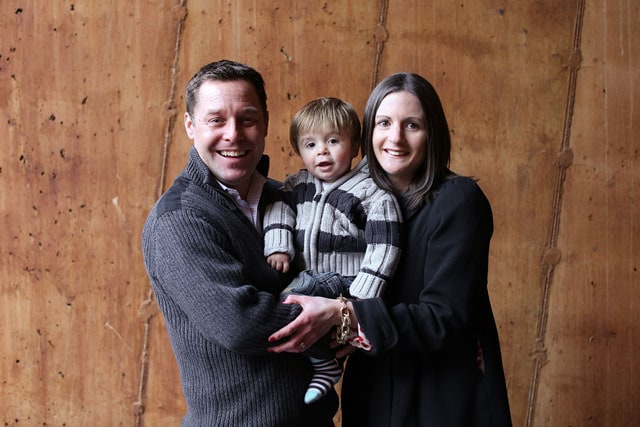 The house is only accessible by a private tunnel. Pretty cool, huh? We took a few photos in the tunnel and Caleb had a blast yelling. He loved hearing his echo.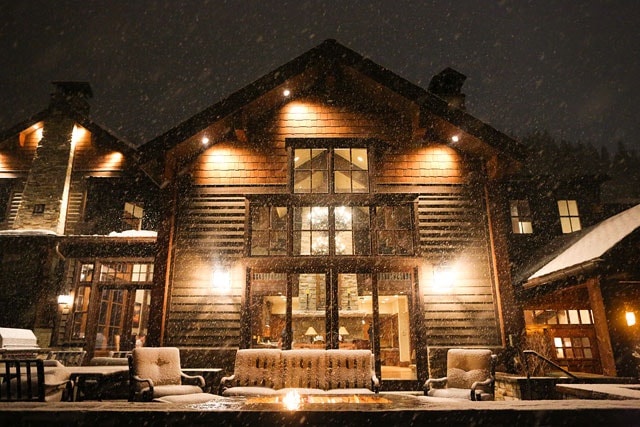 Love this shot at night! Don't you just want to cozy up by the fire with a cup of hot cocoa?
Thanks Anthology for a fun day in the snow! And a huge thanks to Aaron for capturing some family memories for us!
Make sure you visit Anthology's website. They have vacation rental homes in walkable resort towns in Utah, Florida, and Washington. Who's ready for a vacation? Me, me, me! My hand is raised:)
And a big thanks to Aaron for letting us share a few the photos from the shoot! Check out Aaron Snow Photography, I may have spent an hour looking at all of his work yesterday. I got sucked in! His photos are stunning!
And now my goal is to create a wall collage with our family photos. Off to browse Pinterest for some ideas! Happy Sunday!