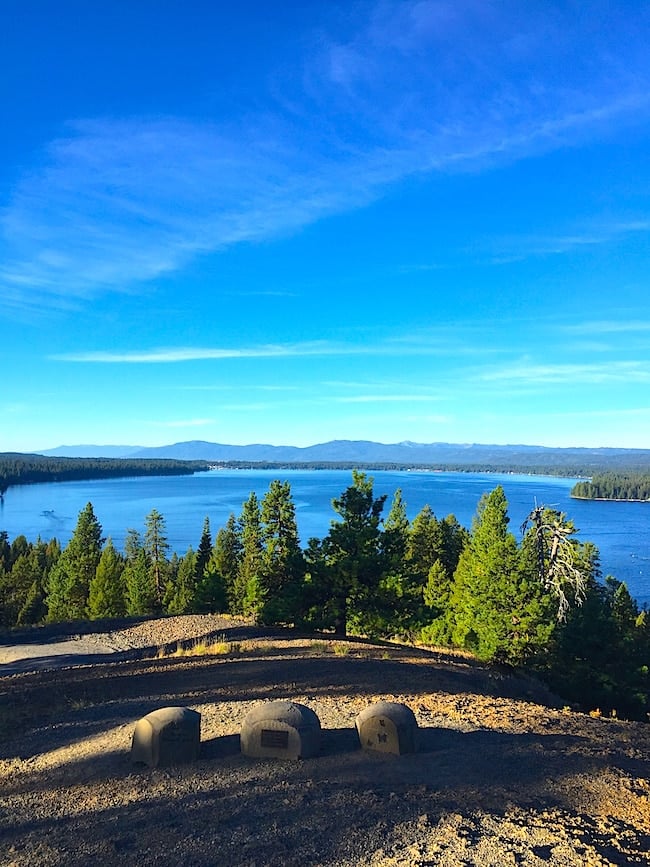 Last weekend, we went on a family vacation to McCall, Idaho. McCall has been on my travel bucket list for years and I am so glad we finally got to go. McCall is a beautiful place and the perfect spot for a family vacation. We instantly fell in love!
We flew into Boise, Idaho and drove to McCall, which is about a 2.5 hour drive from Boise. The drive is really pretty so it went by quickly.
When we arrived in McCall, we visited Brundage Mountain. We rode the chair lift up to the top of the mountain. The boys loved the lift!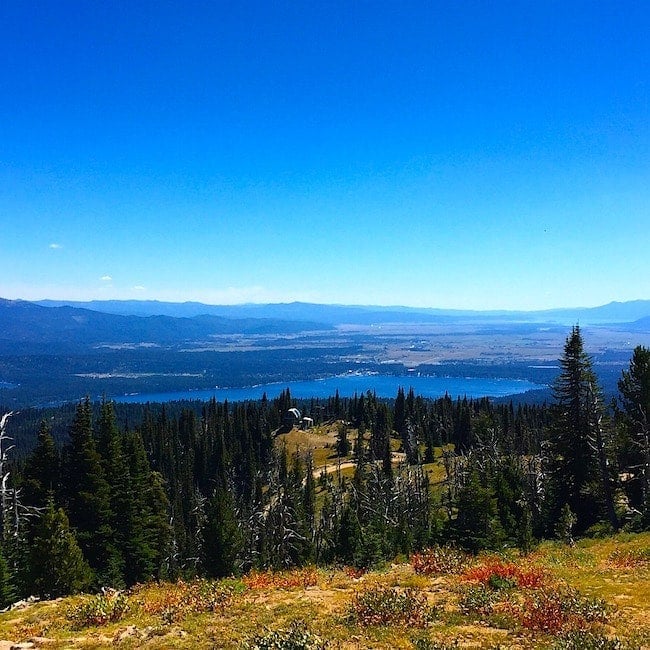 The view from the top was breathtaking! We hiked around and enjoyed the fresh mountain air.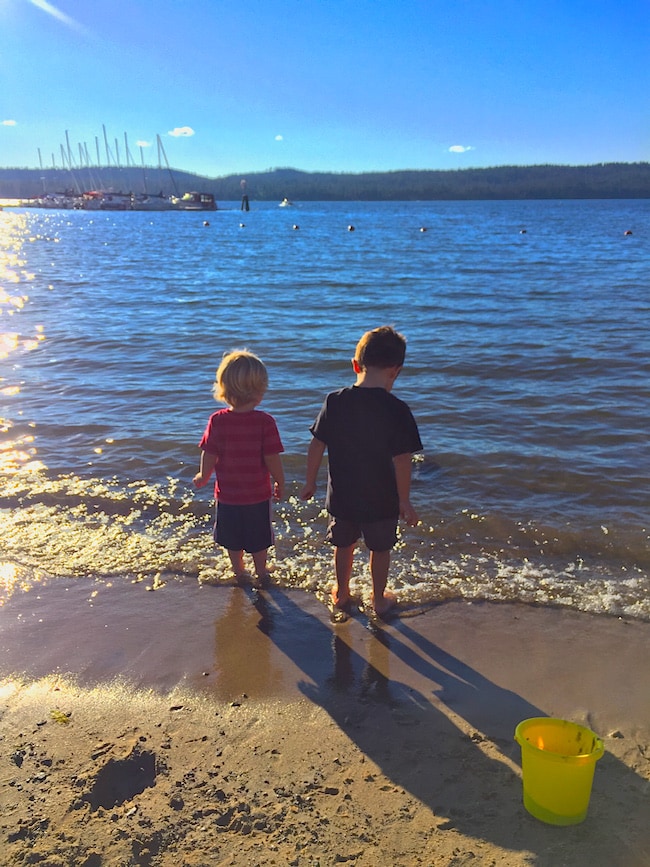 After our hike, we checked into the Shore Lodge. Our room was steps away from Payette Lake. The boys loved the lake.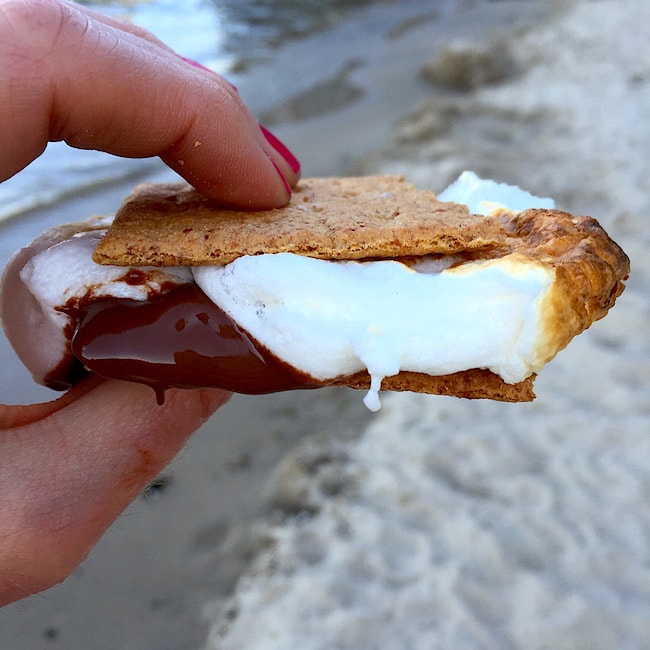 The Shore Lodge has a fun s'mores station on the beach every night and of course we made a few. S'mores on the beach are the best!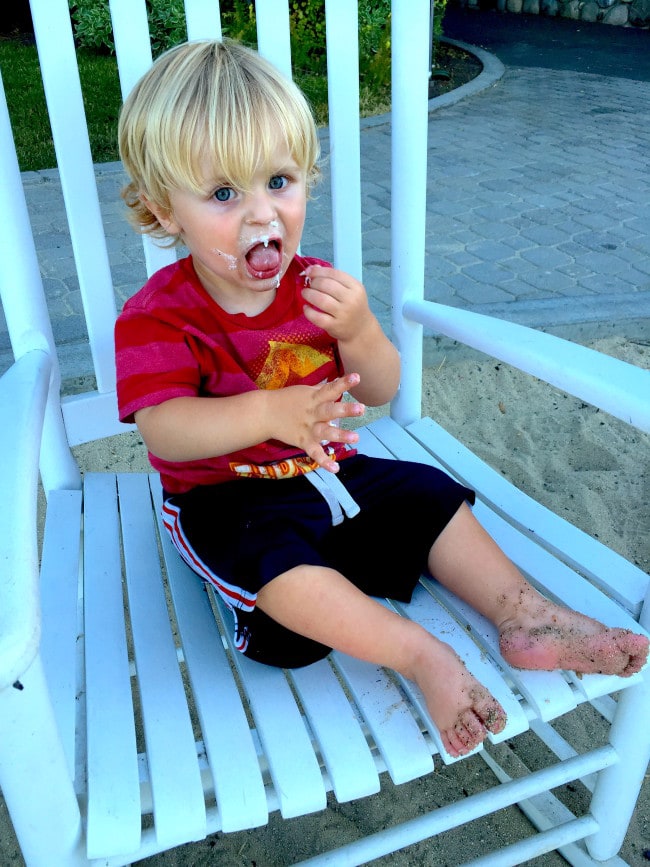 Look at that messy face! Maxwell loved them!
Oh, and another bonus about the Shore Lodge, they deliver fresh chocolate chip cookies to your room every night. My kind of hotel!
McCall is such a relaxing place and Payette Lake is a beauty!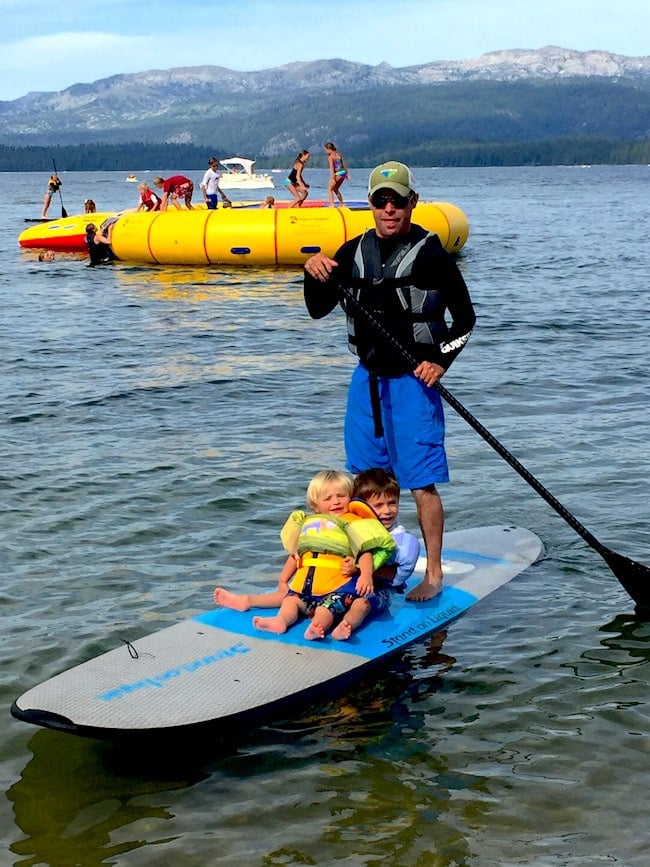 We loved playing in the water. We went swimming, canoeing, and paddleboarding. The boys loved jumping off the dock too.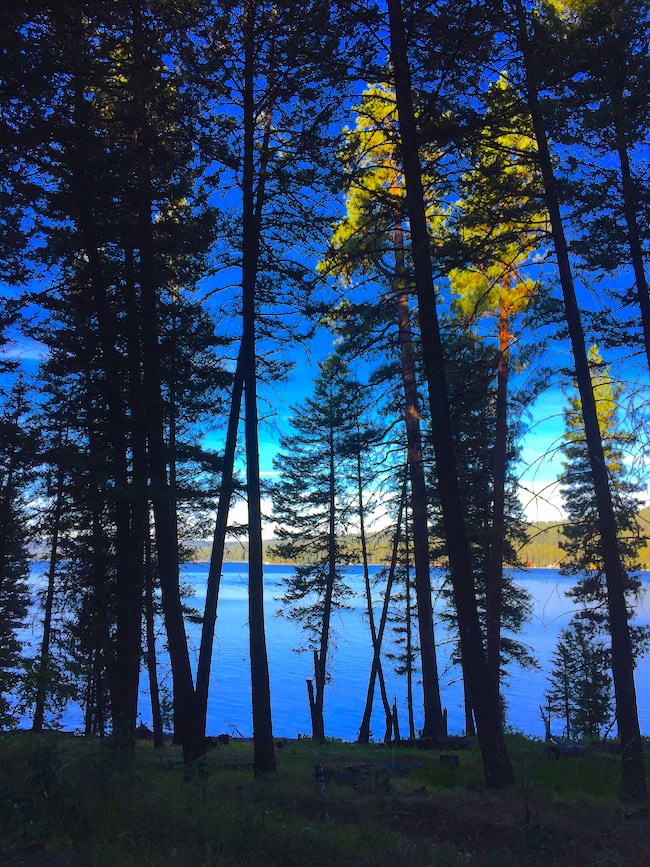 While we were at the Shore Lodge, I went to The Cove spa and had a hot stone massage. It was the BEST massage ever. Have you had a hot stone massage before? They are amazing! I don't think I will ever be able to go back to a regular massage. It was such a treat!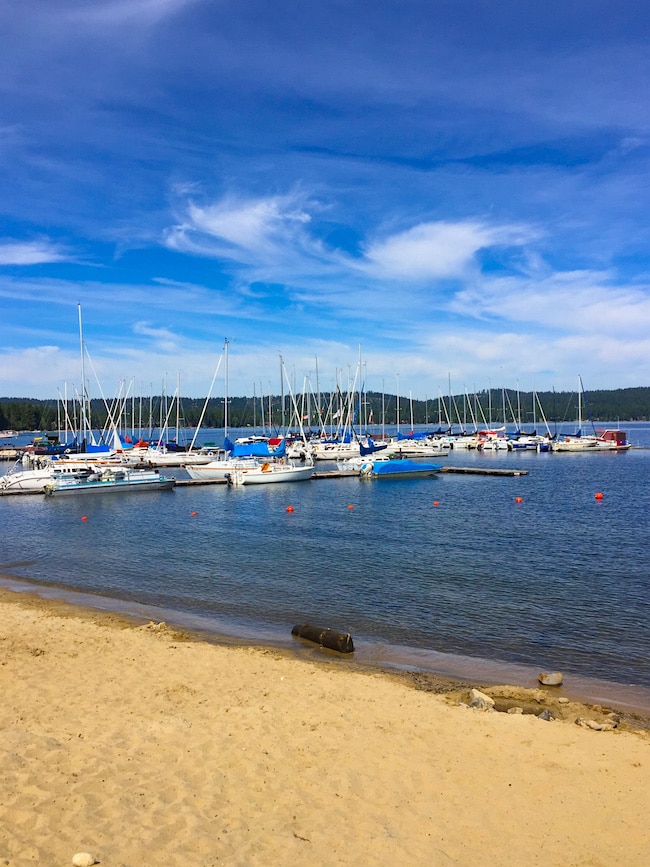 We went on a bike ride and hiked around Ponderosa State Park. The boys also visited the fish hatchery. They loved seeing the fishies!
We also did a lot of eating, are you surprised? 🙂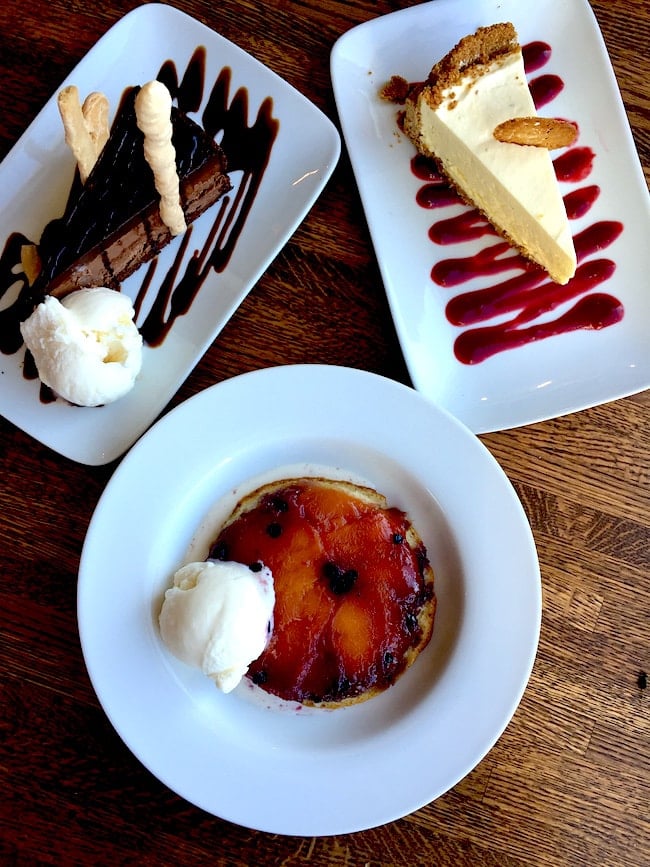 We had dinner at Rupert's and loved every bite. The veggie risotto was amazing and we are still dreaming about the desserts. Josh said their key lime pie is the best key lime pie he has ever had. That means a lot coming from Josh because key lime pie is his favorite dessert. I really liked the upside down huckleberry peach cake. Huckleberries are everywhere in McCall and they were so good in this cake!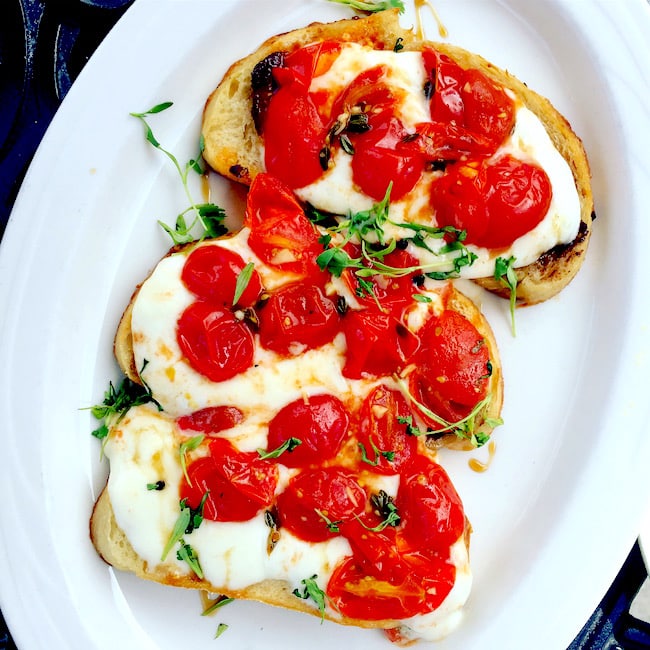 We had lunch at the Lake Grill at the Shore Lodge. The food was great and we loved eating outside on the patio. The view of the lake was awesome! And look at that burrata toast, hello!!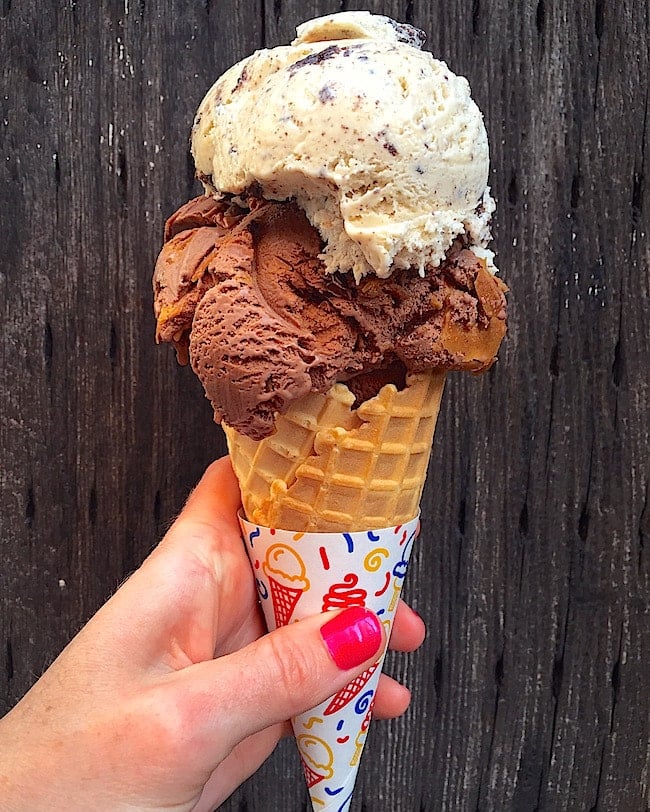 Everyone told us we HAD to go to Ice Cream Alley, so we did, and it did not disappoint. The servings were HUGE and the ice cream was tasty. Ice cream on vacation is a must!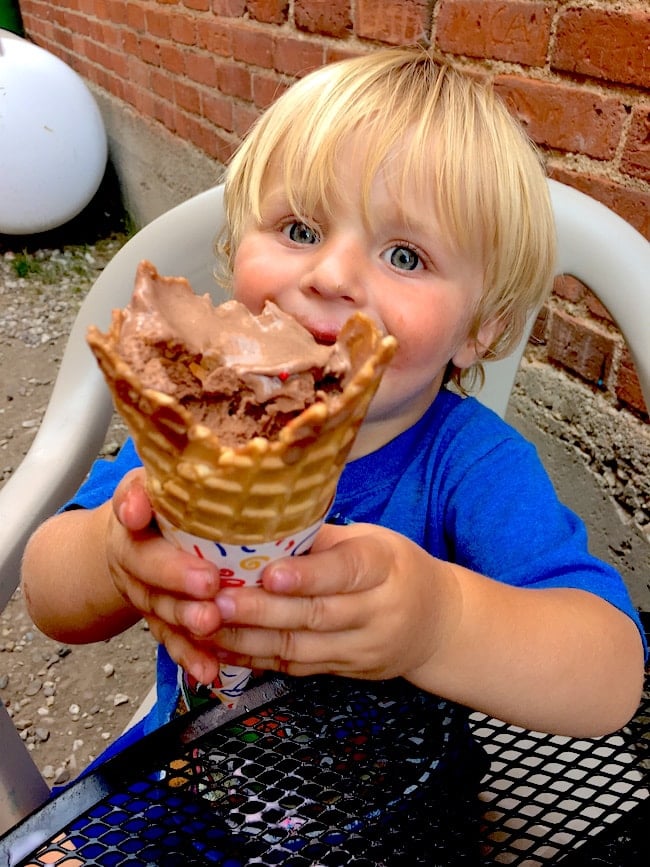 Maxwell stole my cone, little ice cream thief:) The boys were in ice cream heaven!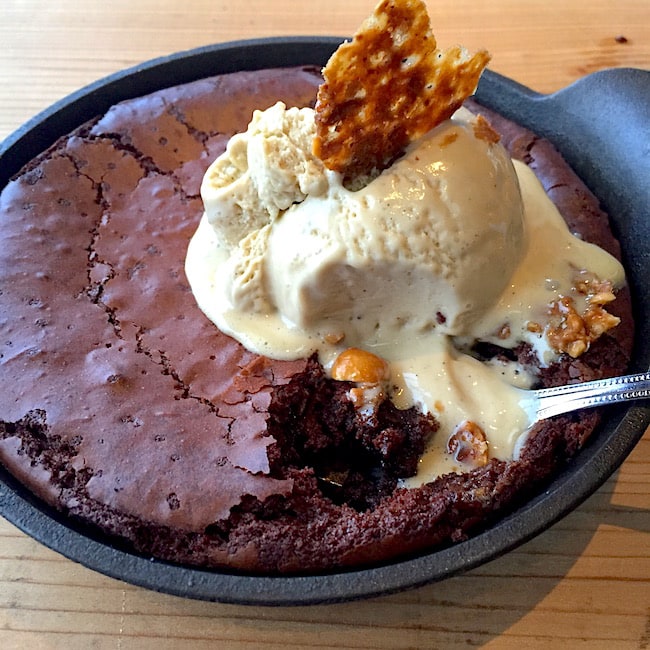 We ate dinner at the Narrows, which is at the Shore Lodge. Oh man, this meal was amazing. We started with the potato corn chowder and beet citrus salad, both were delicious. Josh ordered the salmon and I had the sweet potato lasagna. We loved both of our entrees. For dessert, Josh had the Meyer lemon cake and I had the warm Nutella skillet cookie with toasted marshmallow ice cream. Don't worry, we shared with the boys:) Everything was so good!
Before we left McCall, we made sure we visited Stacey Cakes. For breakfast, we all split the cinnamon sugar bun, a giant cinnamon roll, and the huckleberry scone. There wasn't a crumb left.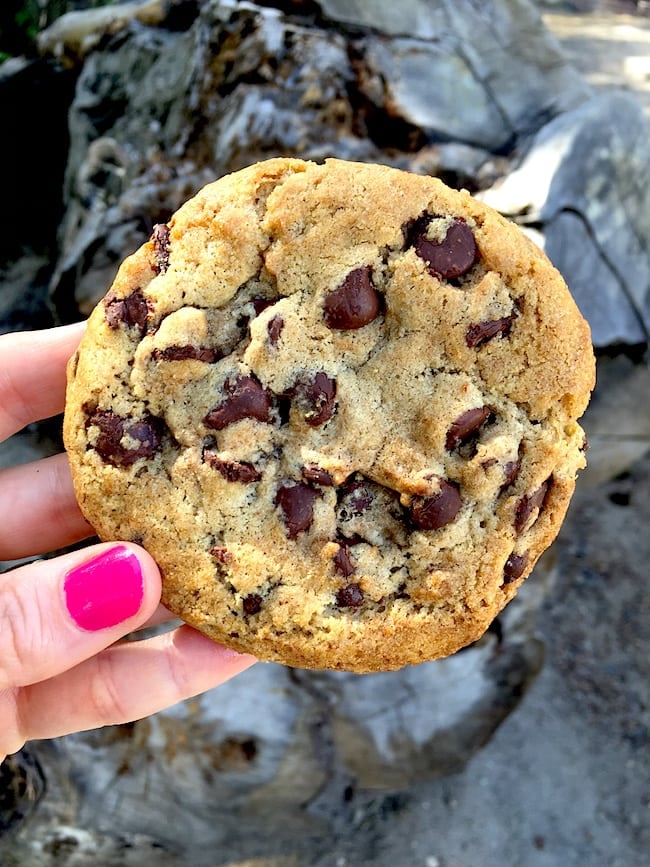 I also tried the chocolate chip cookie and the Twixster cookie. So good!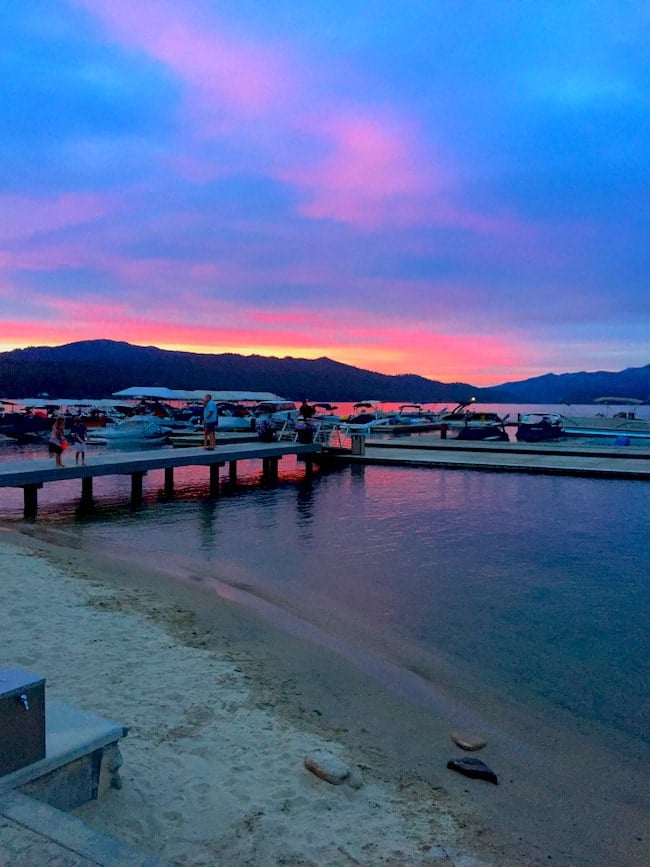 We are head over heels in love with McCall. It is a great family vacation spot.
Our boys are already asking to go back! Hopefully soon!
Before we headed home to Salt Lake City, we stopped in Boise for a bit. We rode bikes all over the city, they have the best trails.
We ate lunch at Boise Fry Company. Idaho is famous for their potatoes and Boise Fry Co. has every kind of fry imaginable. They also a huge selection of sauces and special salts.
I ordered the vegan burger with sweet potato fries.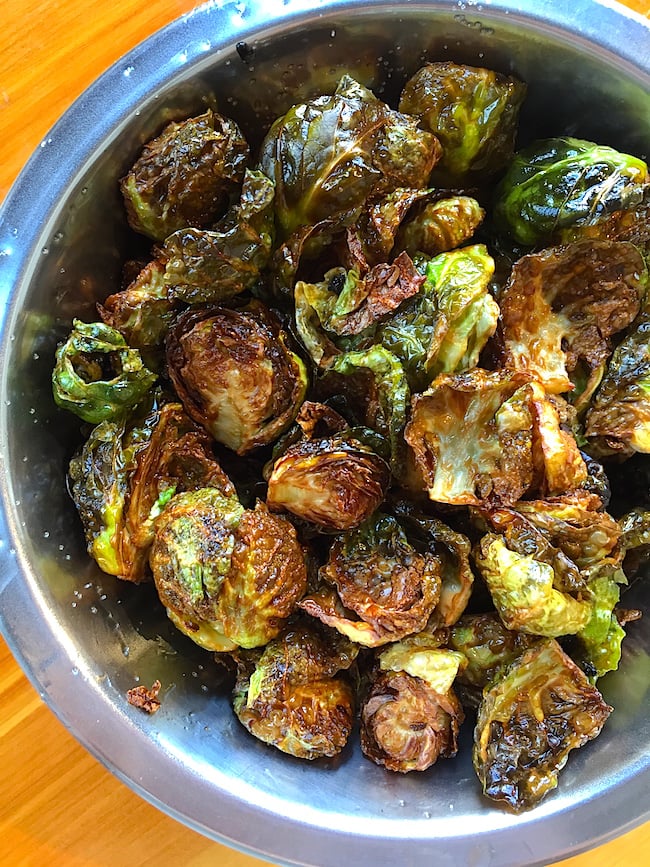 I also got a side of brussels sprouts. They were sooooooooo good!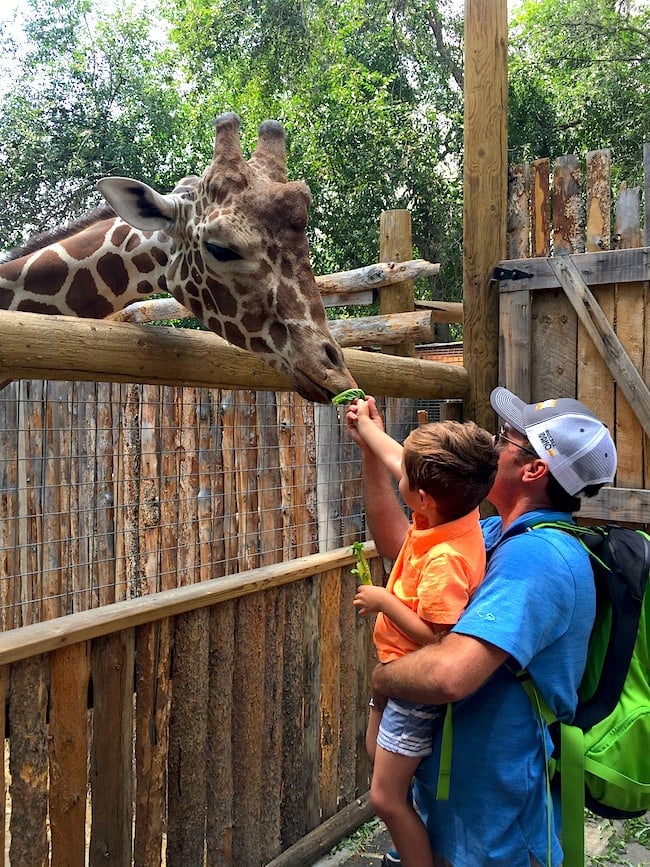 We took the boys to Boise Zoo and they got to feed a giraffe. They were SO excited!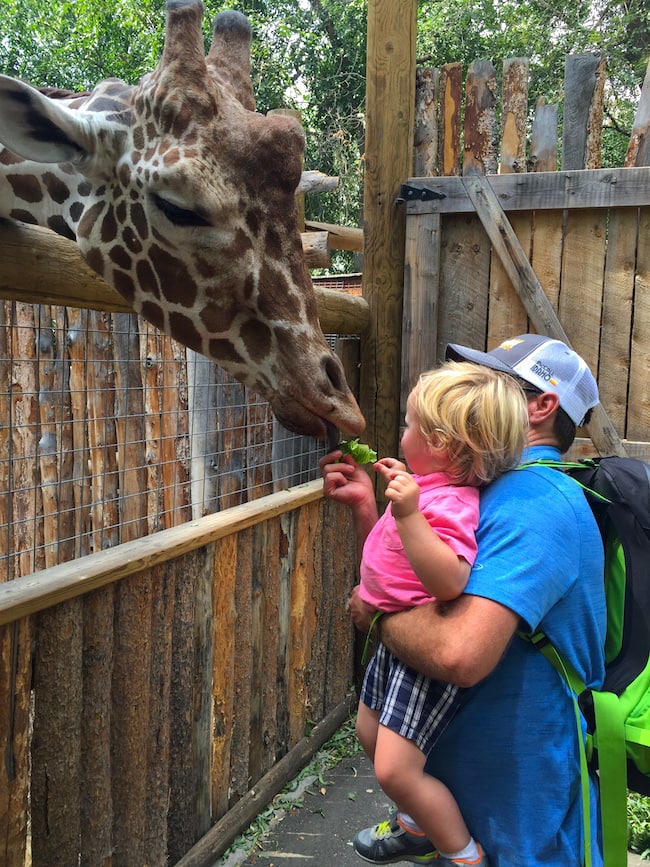 Maxwell keeps telling us that the giraffe kissed him. He made a new friend:)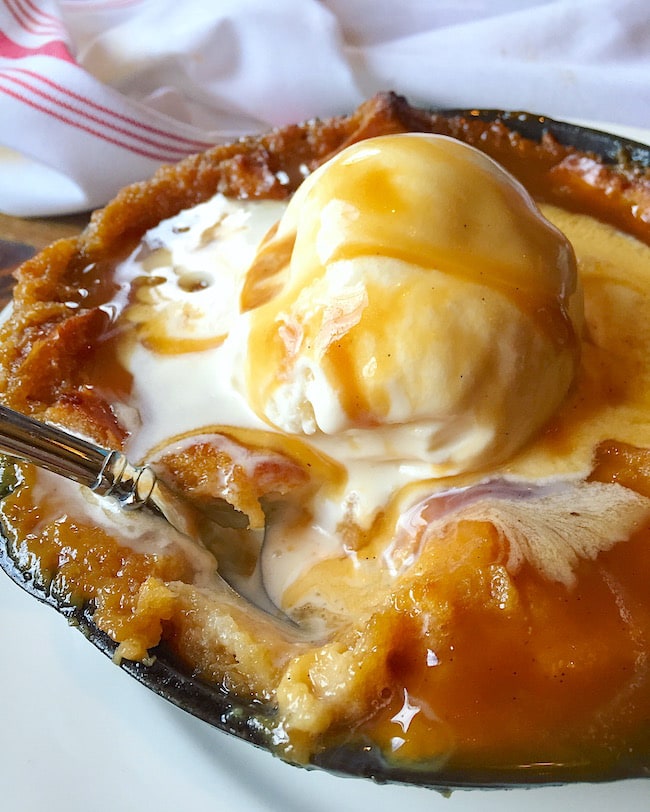 We ended our trip with a meal at Fork in downtown Boise. We went out with a bang because our meal was perfection! The grilled artichoke, BCS salad, and pesto artichoke ravioli were incredible. Josh also loved his pulled pork sandwich. But let's take a minute and talk about the best dessert ever invented, the salted caramel bread pudding. You guys, it was INSANE! I can't stop thinking about it. I HAVE to recreate this one so you guys can all try it, or you can just go to Boise and experience it NOW! It is worth the trip, trust me.
We are sad our Idaho trip is over, but we hope to go back soon. It is a great place to visit!
Thank you Visit Southwest Idaho for hosting us, our opinions are our own.