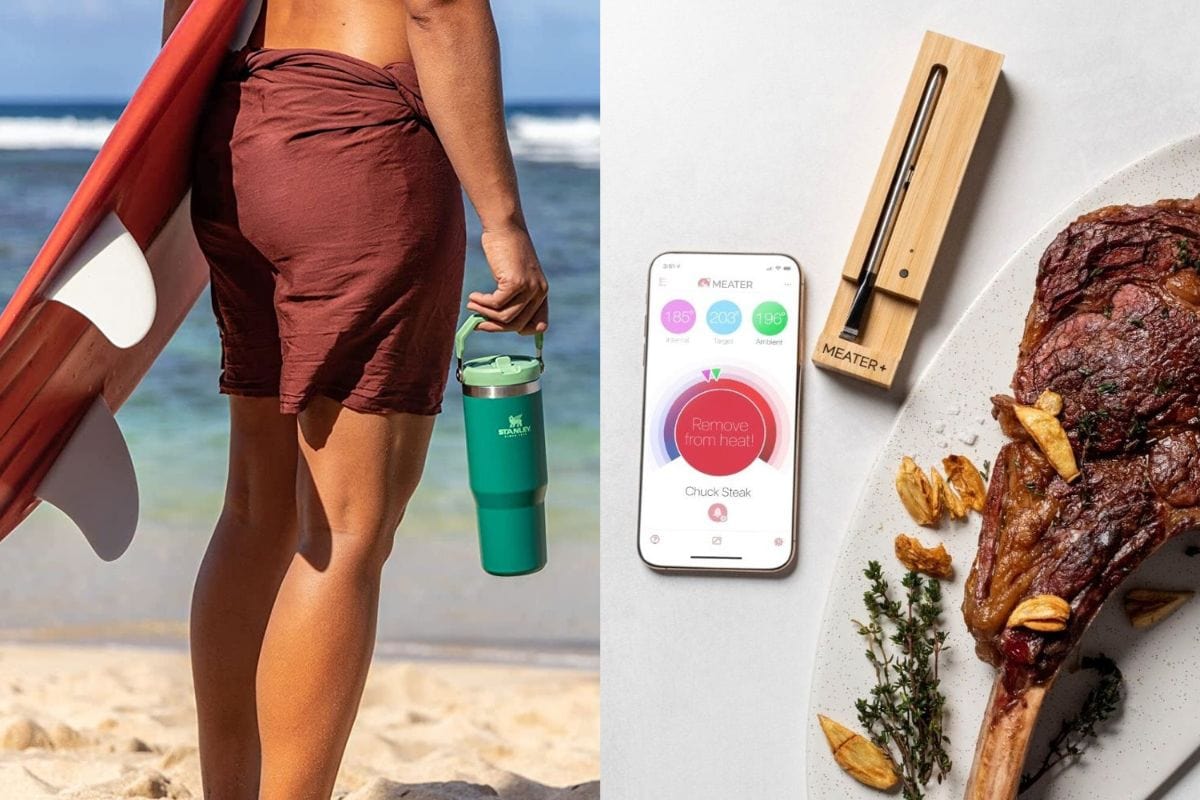 Father's Day is soon upon us, which means it's finally time to show the main man in your life how special he is with a special gift. All dads are different — you have your sporty dads, your gourmand dads, and your dads who take chilling to a new level — so I'm here to help! I've rounded up the best Father's Day gifts that are bound to paint a permanent smile on his face.
I chose the 29 best Father's Day gifts based on things that I've gifted in the past and that Josh loves, as well as some trendy products I've been seeing all over the internet. Because after all, your father or father figure deserves the very best this year!
The Best Father's Day Gifts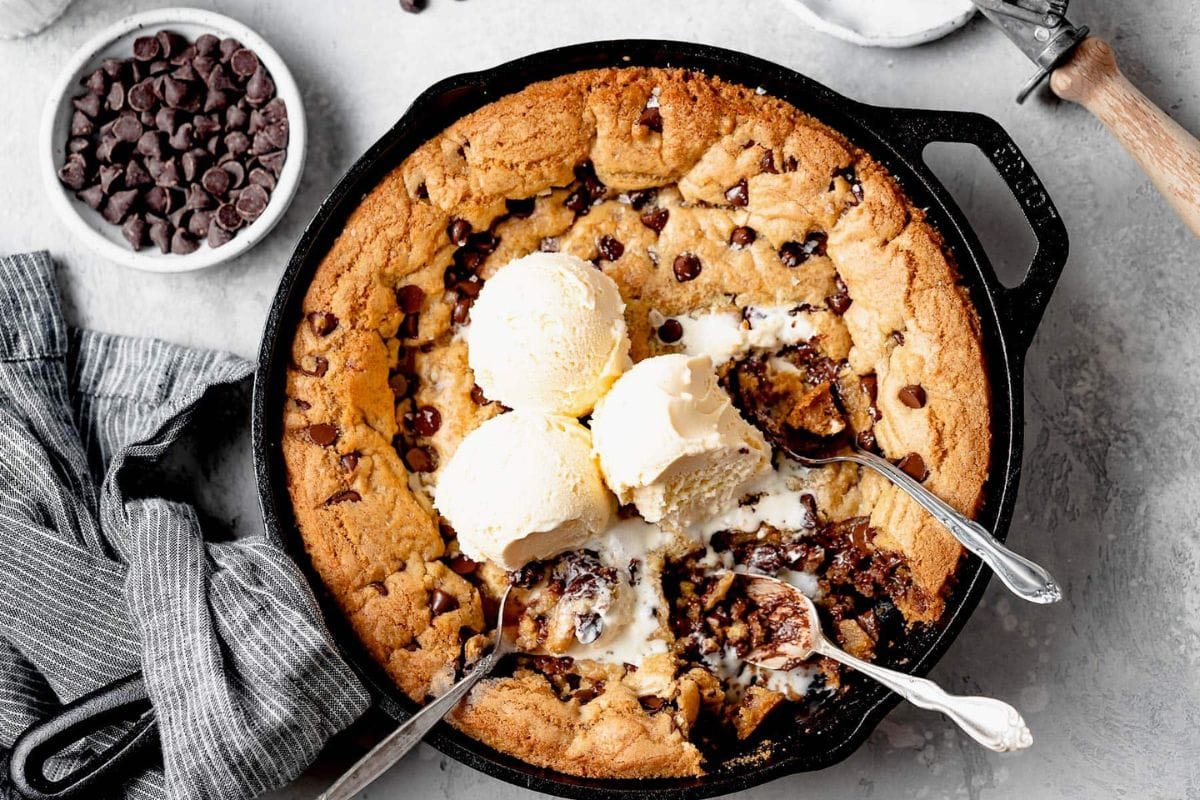 I use my Lodge cast iron skillet to make everything from Easy Skillet Chicken Thighs to my Skillet Chocolate Chip Cookie. I find that it has incredible heat retention and gets foods super charged and crispy. Dad will love that it comes pre-seasoned and that he can use it on both the stovetop and oven to create simultaneously juicy and crispy meals. It's also an good inexpensive Father's Day gift.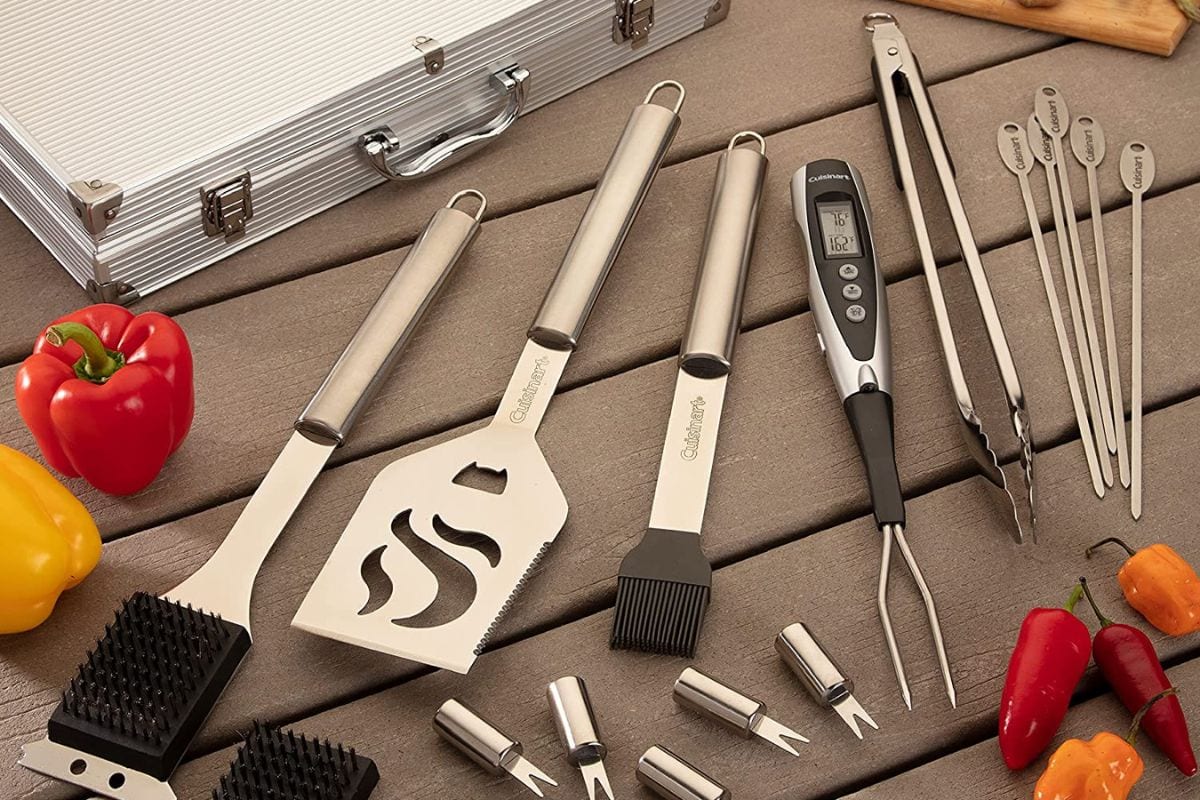 A grill master needs the best grill set to perfect his char! This 14-piece stainless steel set comes in a convenient storage case and has all the tools he needs needs to master the BBQ this summer: a chef's spatula with a built-in can opener, grill tongs, a silicone basting brush, four pairs of corn holders, a cleaning brush, and an extra brush head.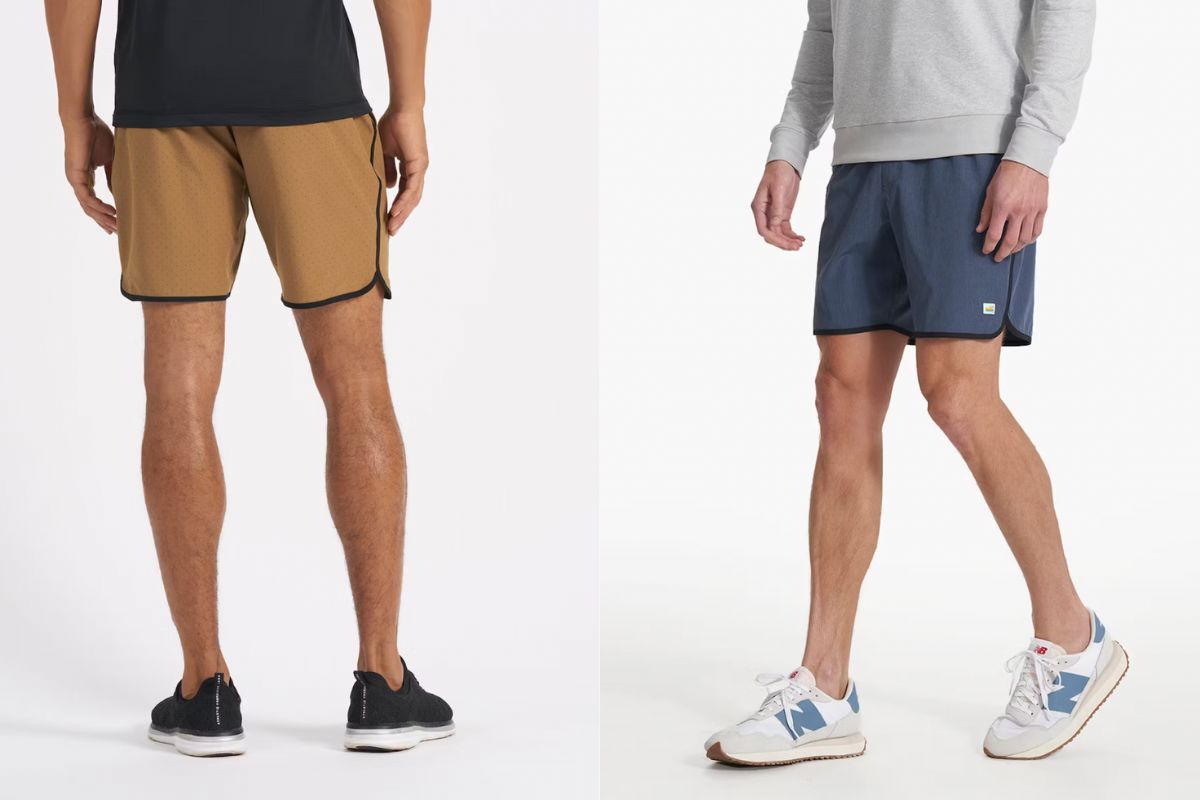 Josh and I love the look of these sustainably made Vuori shorts. They also work as bathing suit bottoms and look just as good by the pool as they do by the grill.Their stretchy quick-drying fabric and secure pockets will make them his new go-tos this summer!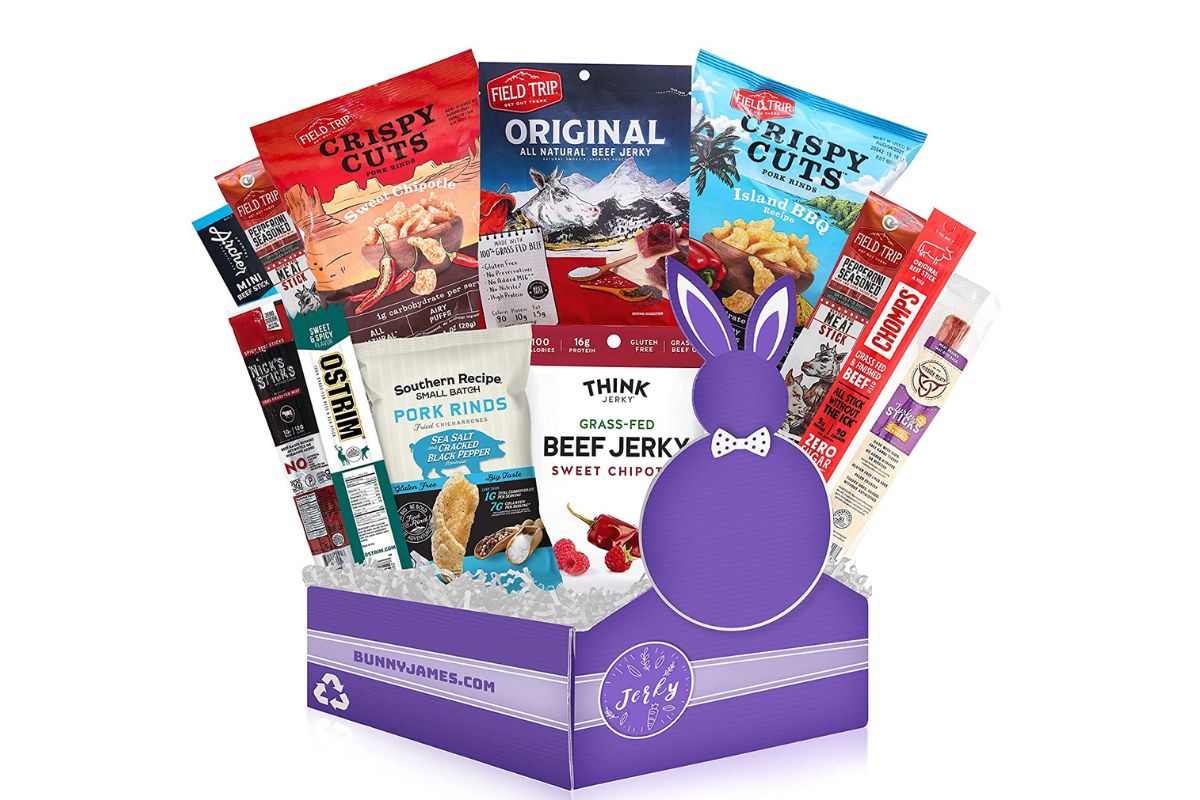 This jerky box is equivalent to getting a bouquet of flowers. I love the variety of this box that includes fan-favorite jerky brands like Chomps, Think, and Country Archer. Because they're shelf-stable, he'll can keep them on hand at his desk or in the car for an instant boost of energy.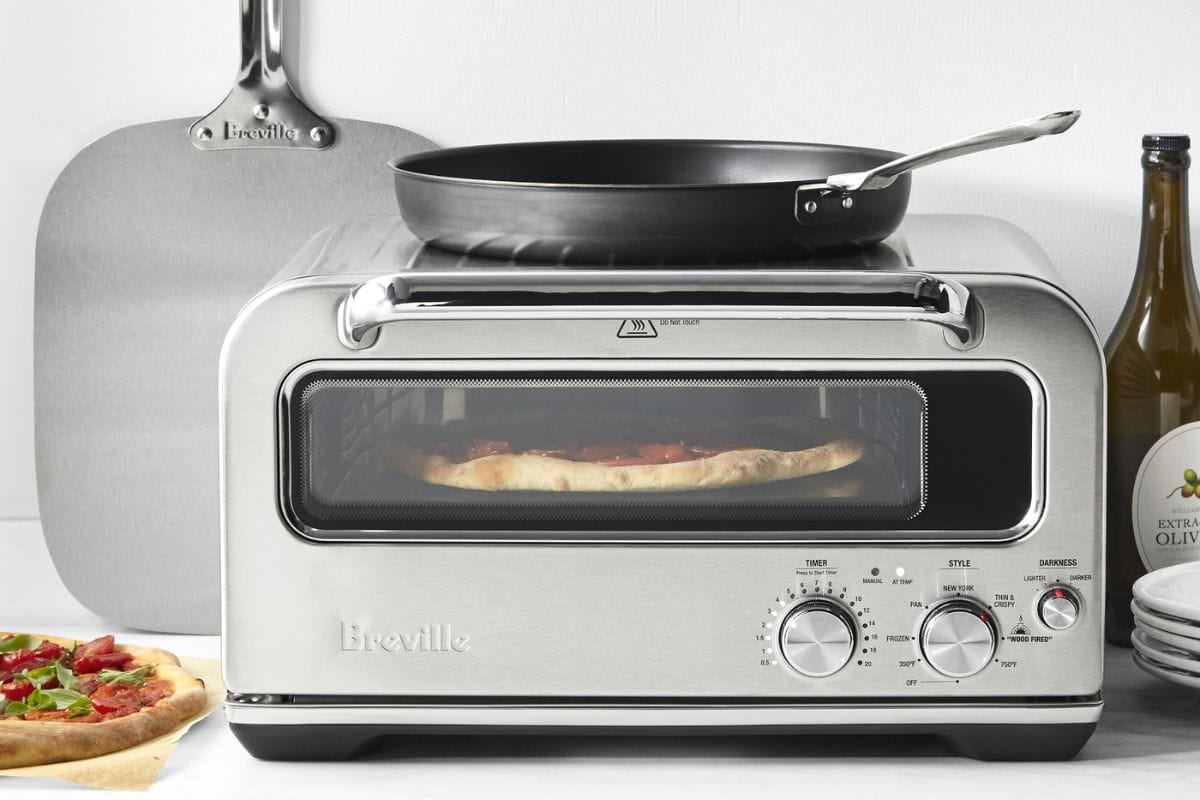 For dads who take their pizza seriously, getting their own pizza oven is bound to feel like owning a new Porsche. I love this Breville pizza oven, which can reach 750 degrees F, allowing you to whip up your very own wood-fired pizza in just two minutes. It also features several customizable features that allow you to personalize your pie from desired char to crispiness level. Try using it with my Spinach Artichoke Pesto Pizza or Easy Taco Pizza.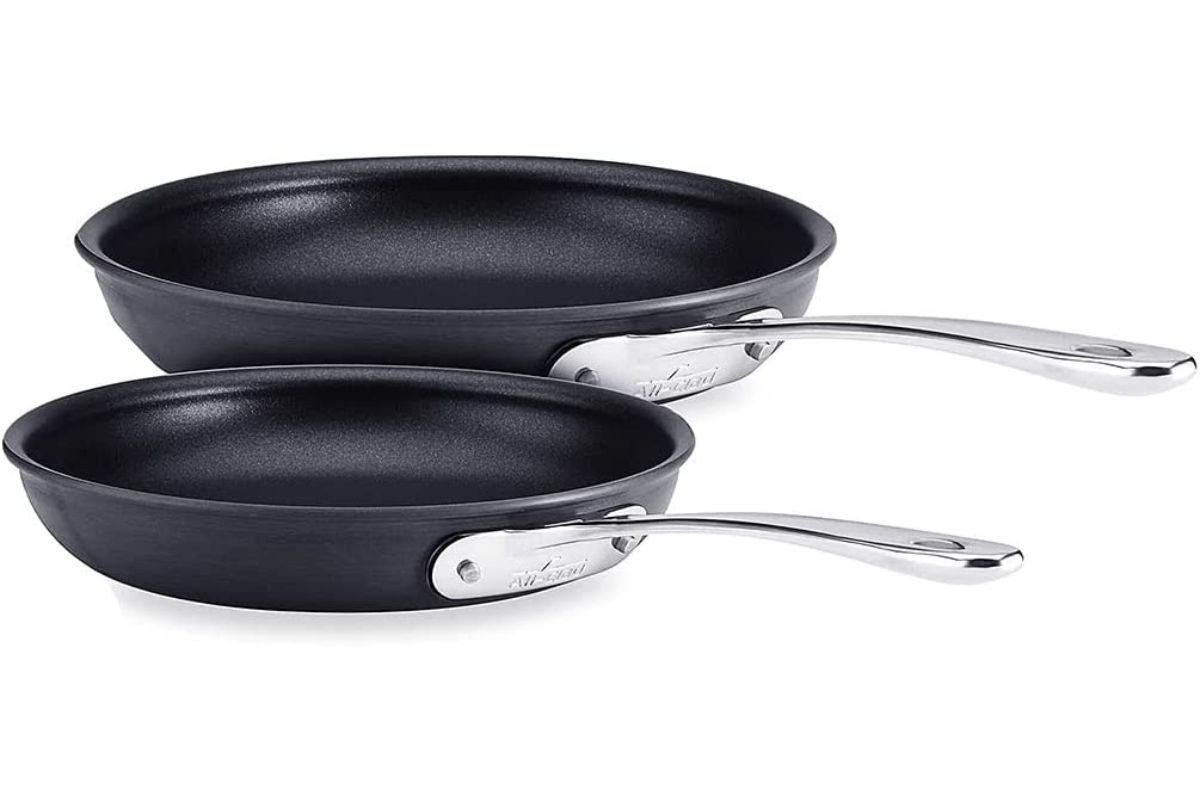 If Dad is one to take family dinner night into his own hands, he deserves a good set of cookware to do so. I love the cookware from All-Clad, and these 8- and 10-inch pans will be a great upgrade for him. They feature elevated sides and are non-stick and oven-safe, which I find makes them easy to clean. Plus, they're compatible with gas, electric, ceramic, and induction cooktops, so they can work in any kitchen.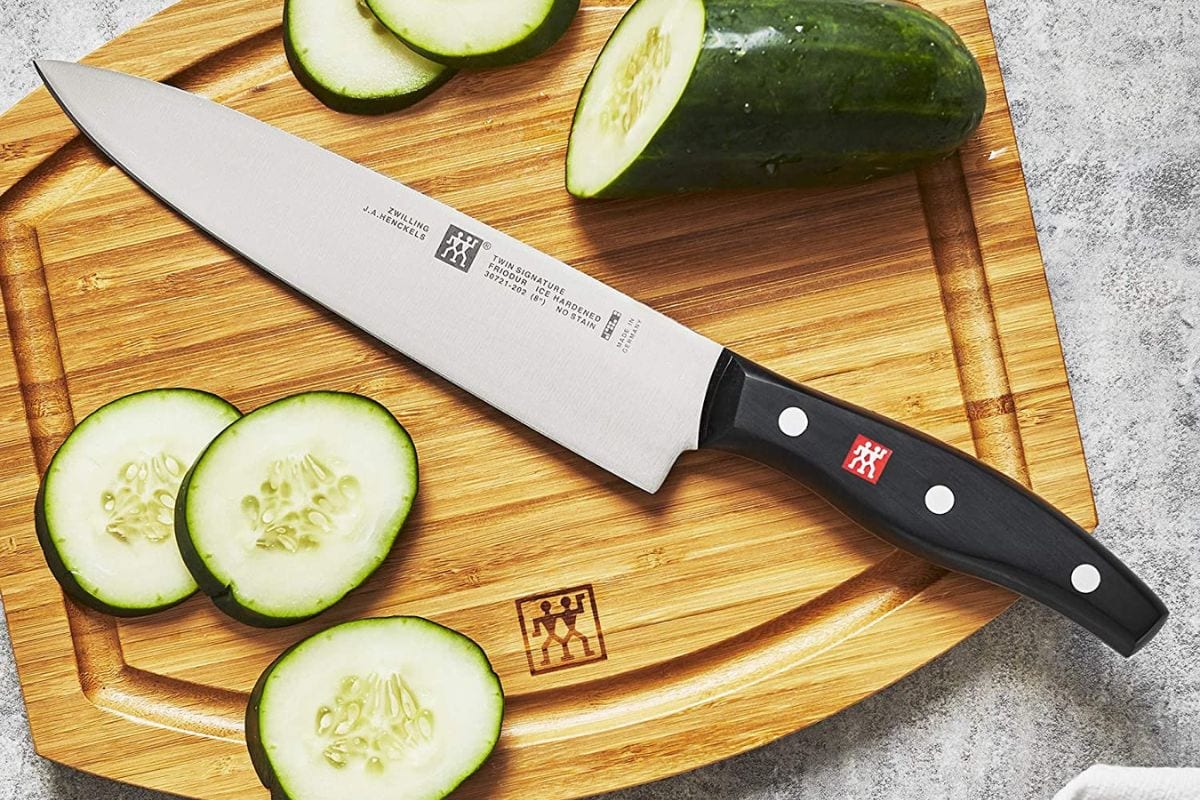 Not only does a proper knife make chopping vegetables and meats far more efficient, but it's also safer to use. Gift him this ultra-sharp eight-inch chef knife that'll last him decades. It's the one that I use in my own kitchen and it has a sharp 15-degree edge for precise cuts and has a comfortable handle, which is essential when you have a ton of chopping to do!
8. For the Sipper: Insulated Tumblers
People (including us!) love the Yeti Rambler Tumbler! It has a nice, rugged look to it and keeps drinks both hot and cold thanks to the double-walled stainless-steel material. It's really a great gift for any dad! Plus, the magnetic lid makes it spill-free and it can be washed in the dishwasher.
But if the man in your life is active and needs to be reminded to drink water, the massive Stanley IceFlow Stainless Steel Tumbler is another great choice. He can sip it using the included straw and easily carry the 30-ounce jug with the convenient handle. It also keeps drinks cold for up to 14 hours, which is a major win!
Get the Yeti Rambler Tumbler:
Get the Stanley IceFlow Stainless Steel Tumbler: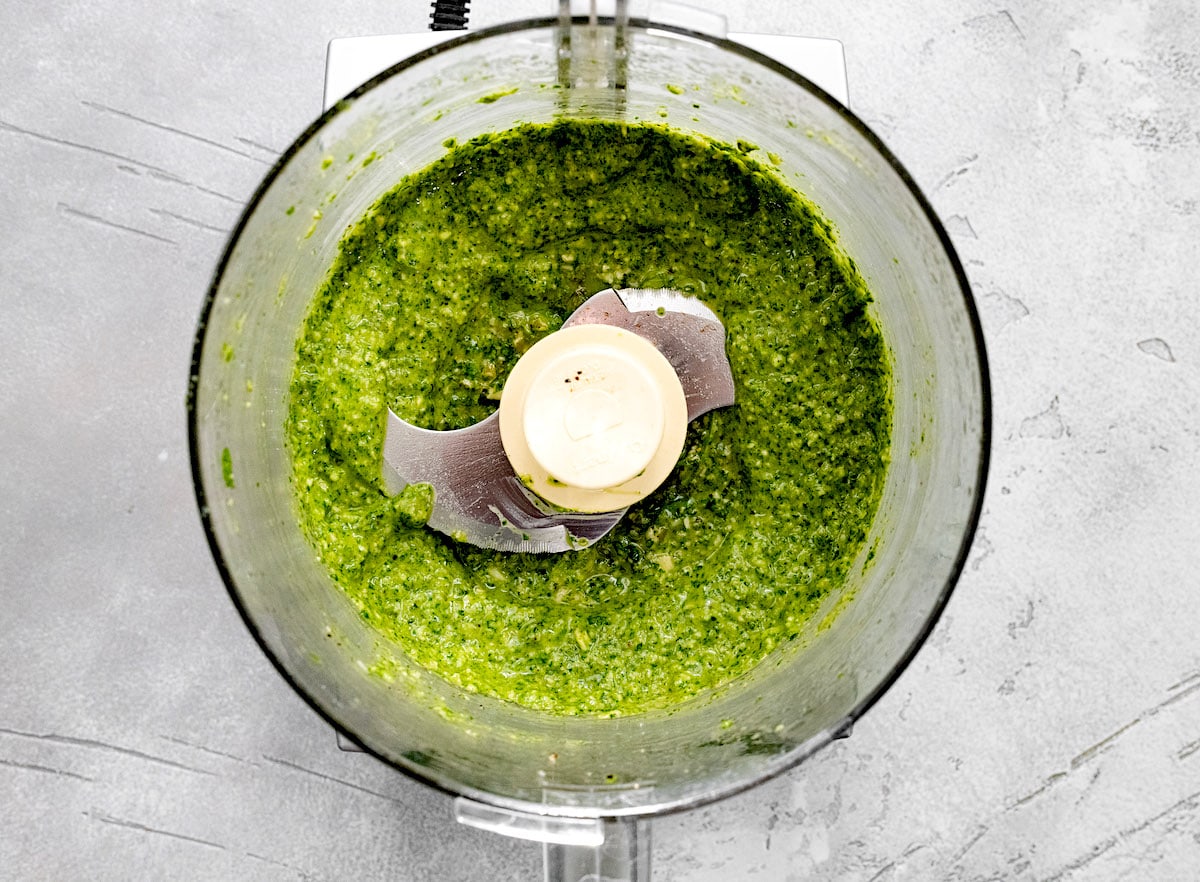 Whether dad likes to get crafty in the kitchen or follows his favorite dip recipes to the T, this food processor will help him get a perfectly creamy, shredded, sliced, or pureed consistency each time. It's the one I use because it has an 14-cup capacity, a sturdy non-slip construction, and a feed tube to safely add ingredients to the mix. Soon you'll all be enjoying homemade pesto and pico de gallo!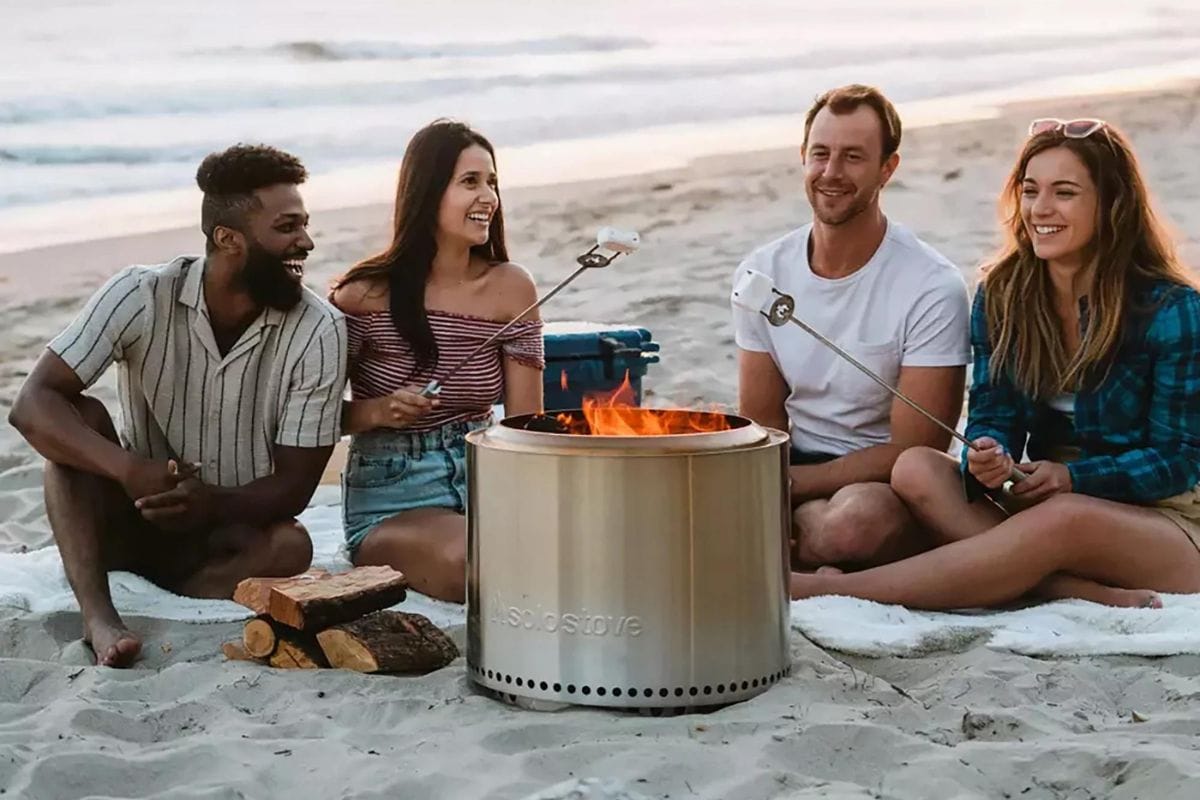 Dad will be known as the campfire master with this easy-to-set-up portable fire pit. It has a removable base plate and ash pan for easy cleaning, and smokeless meaning no one will be inhaling any harsh fumes (or smelling like a chimney!). He'll be guaranteed a summer full of roasted marshmallows and good times, and at 20 pounds, he won't mind lugging it from the backyard to the beach to the campsite.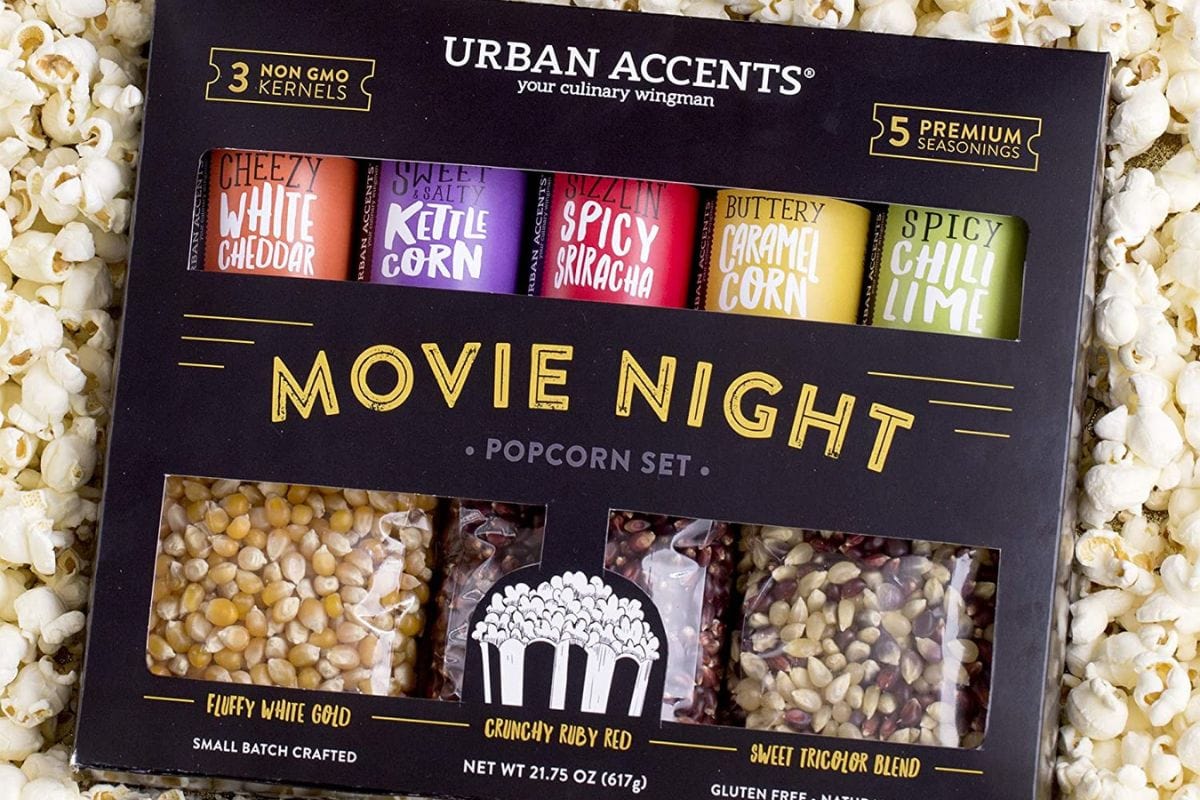 Binge watching your favorite series together or watching sports games is always better with some popcorn.This popcorn gift box will elevate late-night snacking and comes with three kernel varieties and mouth-watering toppings like sizzling sriracha, chili lime, and caramel corn.
12. For the Medium-Rare Guy: MEATER Plus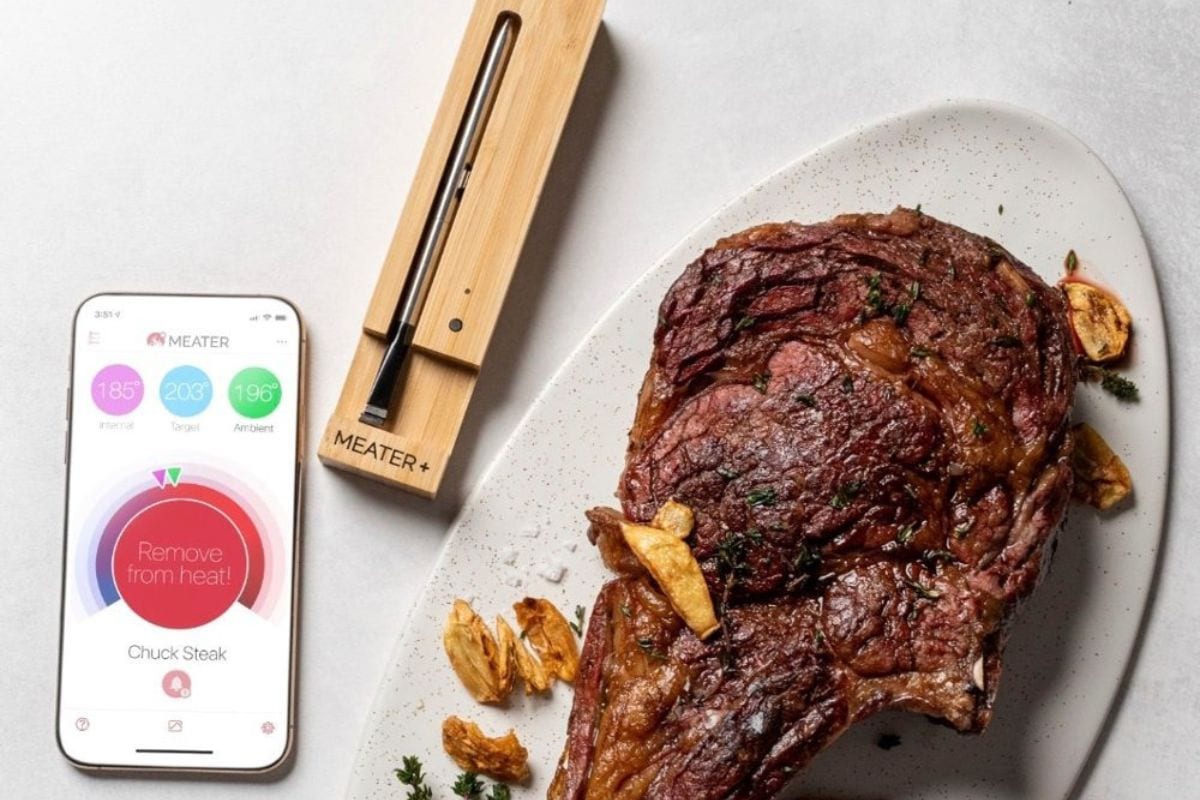 Forget the steakhouse! Dad can make top-tier steaks himself with this neat Bluetooth meat thermometer. It's super popular because the app will ping you when your meat is perfectly done, meaning no more overcooked chicken! It's also dishwasher safe and comes in a portable (and giftable!) box every dad will appreciate. It's the next best thing to a Traeger (see below!).
If dad's been working with the same old grill since you could first walk and talk, he's due for this super cool upgrade. I personally think every guy should have a Traeger! They are seriously the best! It's ideal for grilling fanatics who might not be as master yet because it's WiFi-enabled, allowing you to control your temperature and adjust smoke levels from your phone. It also performs six cooking functions, including grilling, roasting, and baking, and it features dual meat probes to get the perfect temp.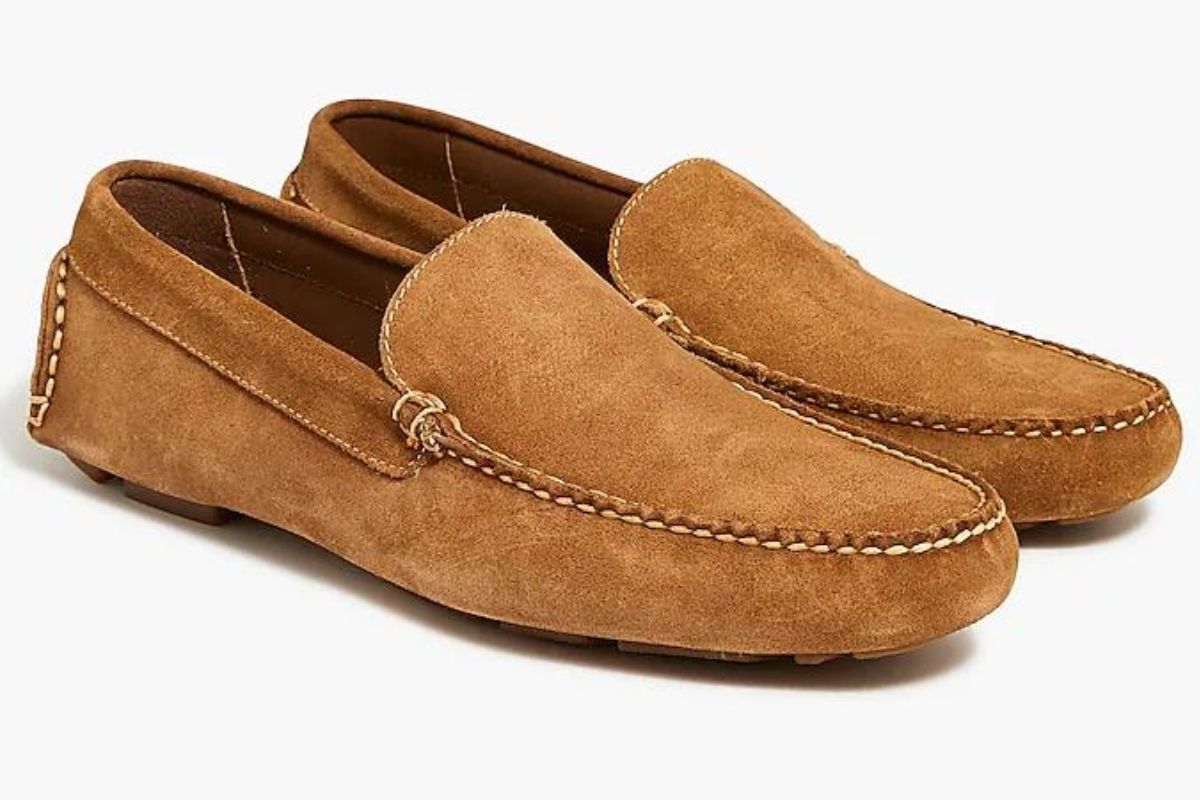 These sneaky slippers are stylish enough to be worn while running errands, but are just warm enough to keep feet cozy without overheating. They're comfortable and don't need to be broken in. Think of them as more luxurious loafers, and it will be the first thing he reaches for in the morning!
Who would love to start the day off in a super cozy robe? This extremely popular Parachute robe is made of soft linen and has nice deep pockets, an adjustable waist tie, and a cozy shawl collar that'll feel like an all-day hug. It's the perfect uniform to sip his morning coffee with!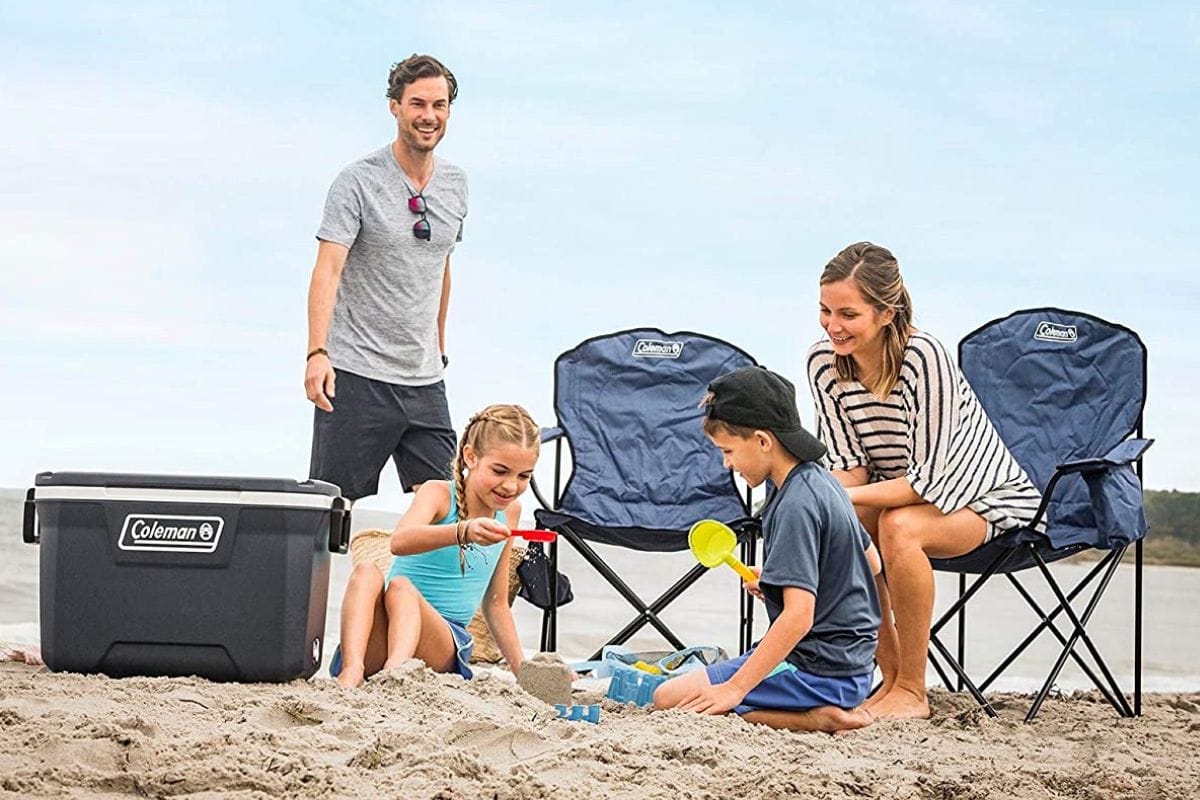 He can sit back and relax everywhere and anywhere with this popular Coleman portable camping chair.. It's the perfect thing to bring to camping trips or while watching the kids' soccer games and is super easy to set it. The built-in cooler pouch that can hold four cans is a nice touch and it has a comfortable cushioned seat and back for lounging.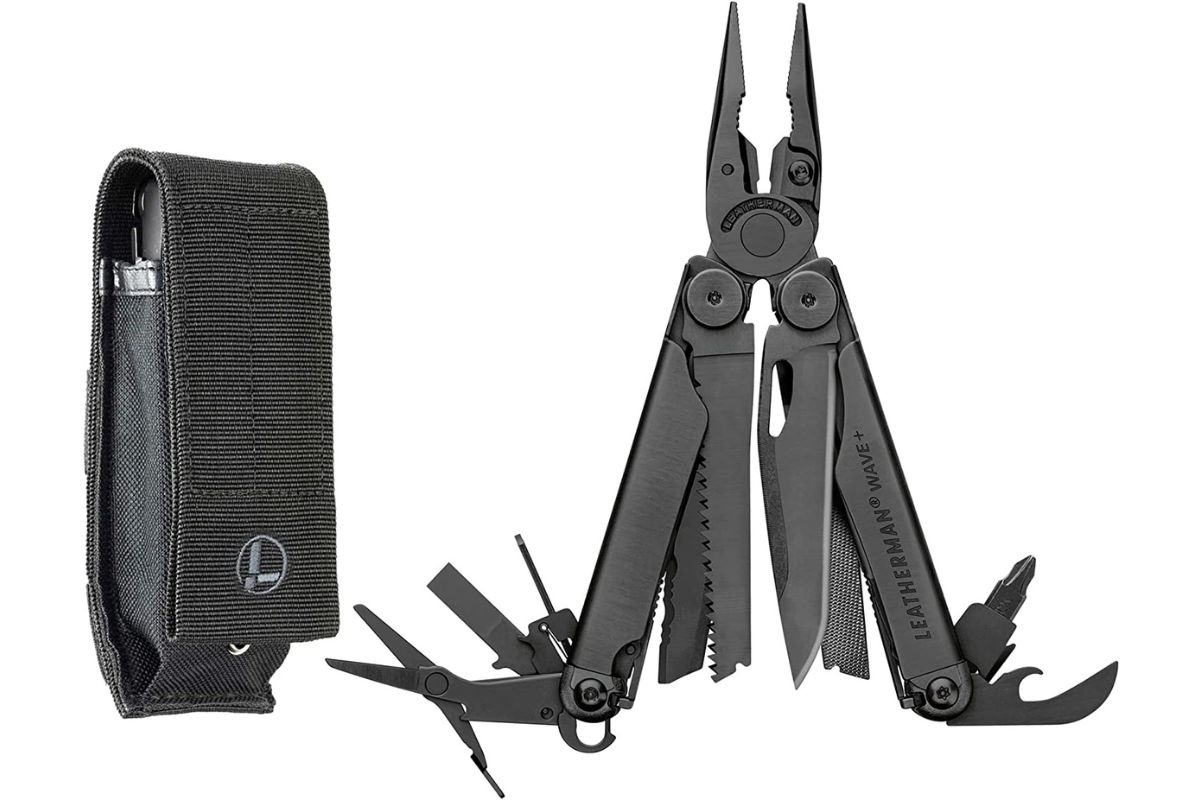 Let Dad do what he was "born" to do: Be handy around the house, at work, or whenever someone needs a helping hand. This great multitool has 18 tools in one, including pliers, straight and serrated knives, a wire stripper, ruler, screwdriver, and SO much more. It's small enough for him to have on him at all times—just in case!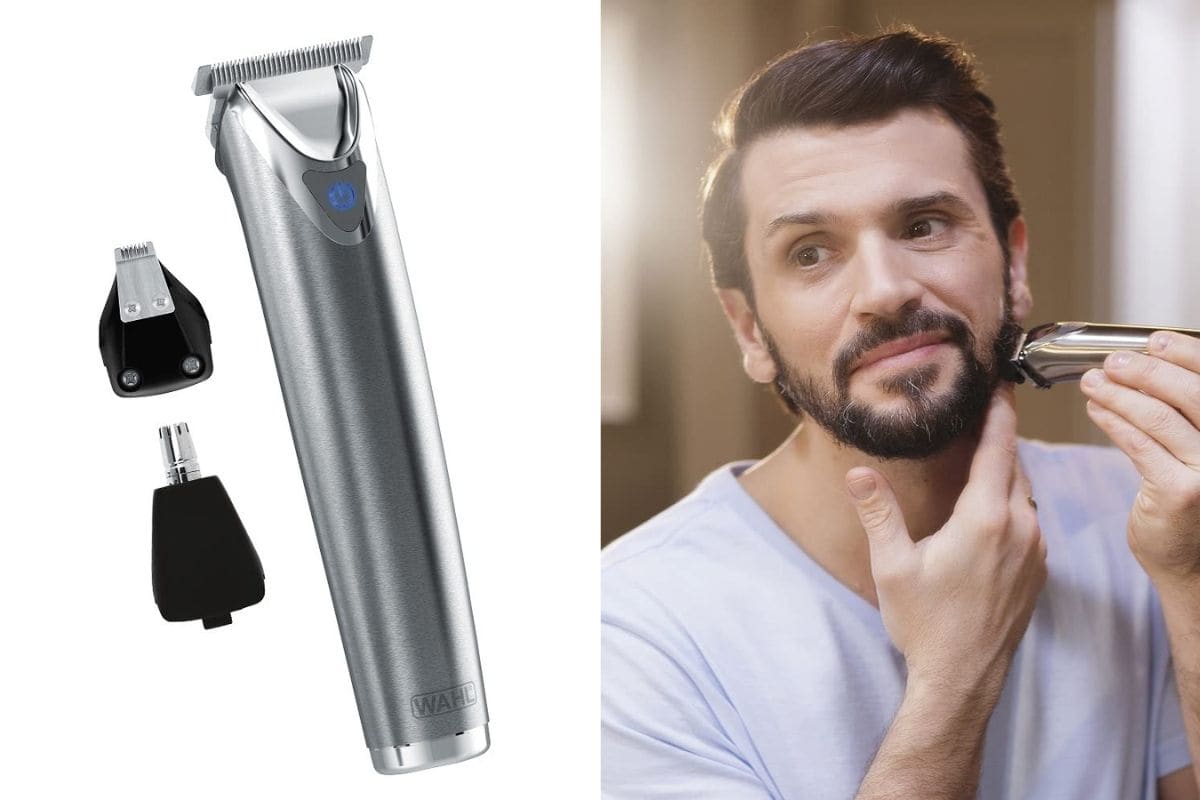 This stainless steel trimmer does it all for beard maintenance. The all-in-one grooming tool features interchangeable self-sharpening blades, which can also help him clean up haircuts and nose and ear hair. It comes with a carrying case too, so he can bring it on the go.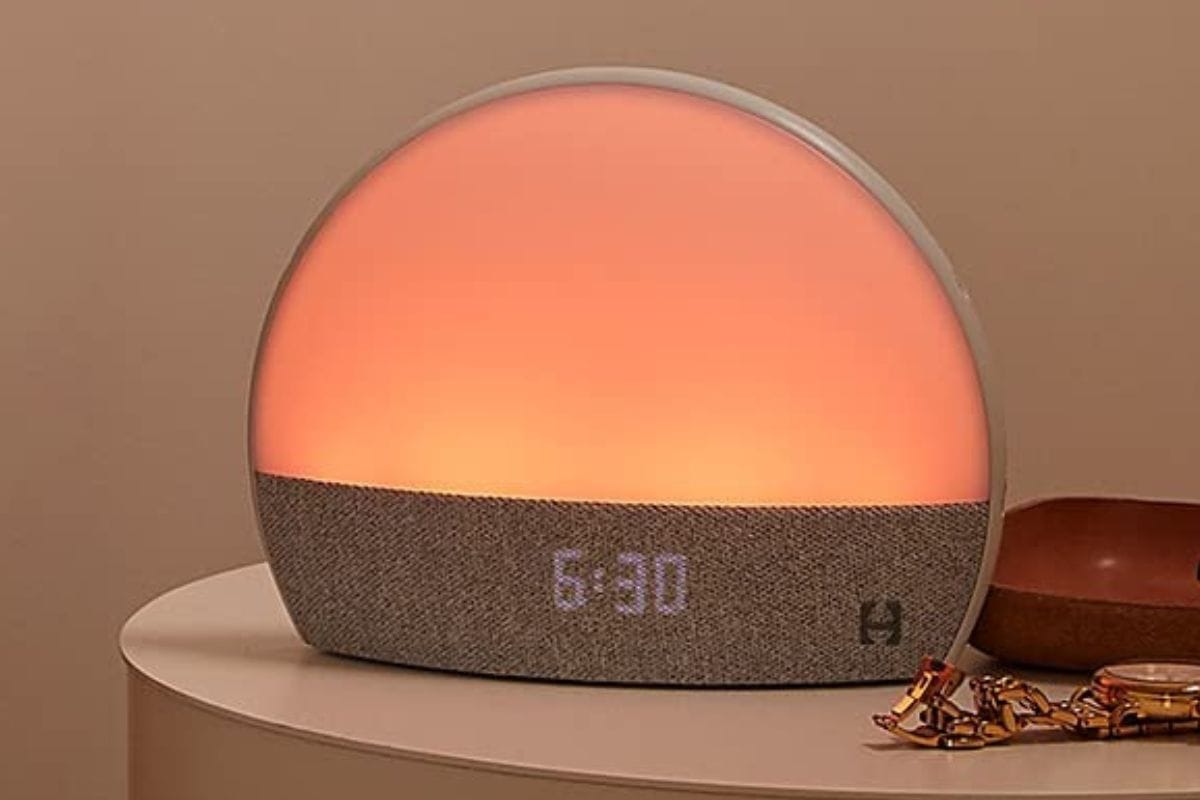 Getting to sleep is harder when we get older, especially if you have kids! But Dad can finally get some precious shut-eye with the help of the popular Hatch Restore. It works as a sunrise alarm clock, gently waking him with glowing light, and a sound machine to gently lull him to sleep. Between its minimalist aesthetic and easy-to-use integrated app, he'll wonder why he didn't get one sooner.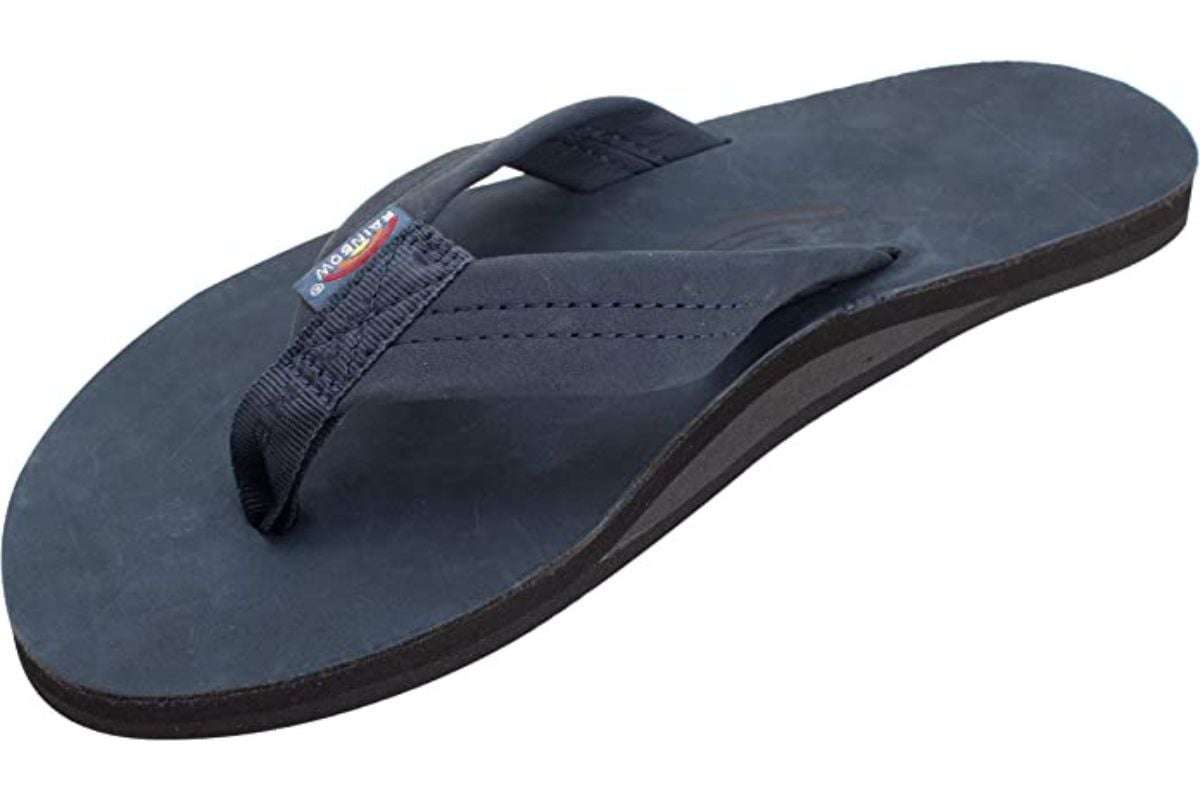 Josh wears these Rainbow flip flops every day in the summertime—and they last until the end of the season! They're super comfortable and will conform to his feet with wear over time. They also come in a "rainbow" of cool dad-approved colors — and it's likely the only thing he'll wear during warmer months.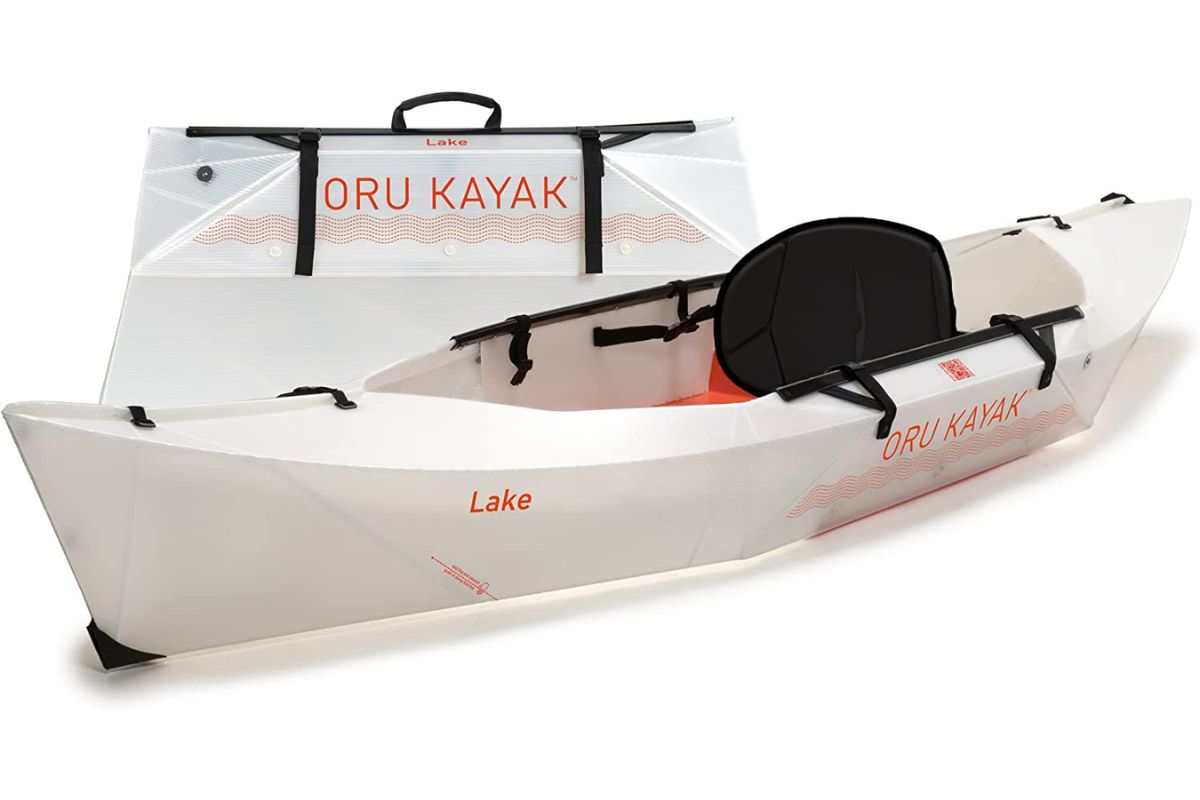 Kayak is a great outdoor activity, but lugging a plastic kayak into the water. That's why I love the idea of this origami-inspired foldable kayak that makes spending a relaxing afternoon out on the water actually relaxing.It folds up into a carrying cube for easy, weighs just 18 pounds, and features a sturdy seating area and spacious cockpit to hold their belongings or a furry friend.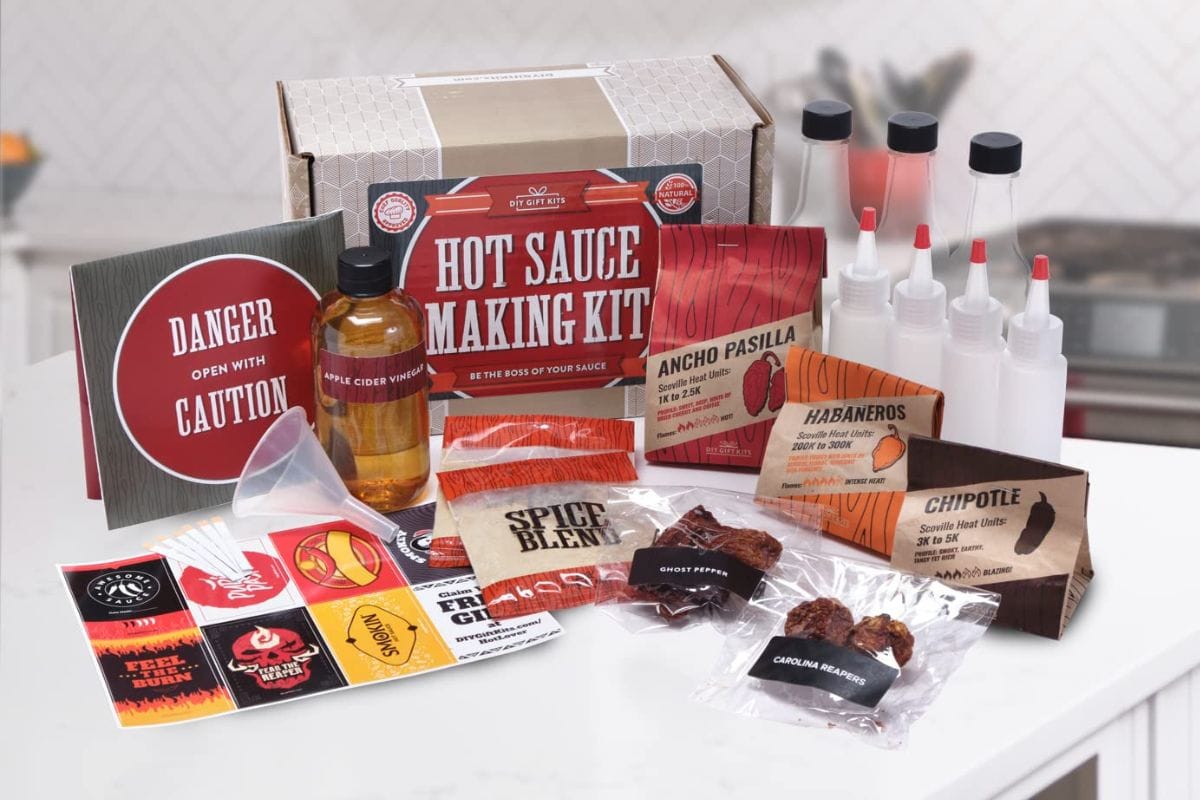 As both a condiment set and activity, this DIY hot sauce kit is perfect for the dad who likes to crank up the heat with every meal. This kit includes everything you'll need to make hot sauces from scratch, with flavors like chipotle, ancho pasilla, habanero, and ghost pepper. Thanks to the included Scoville chart, he'll be able to control the exact level of heat in his sauces and it could be a fun activity to do together!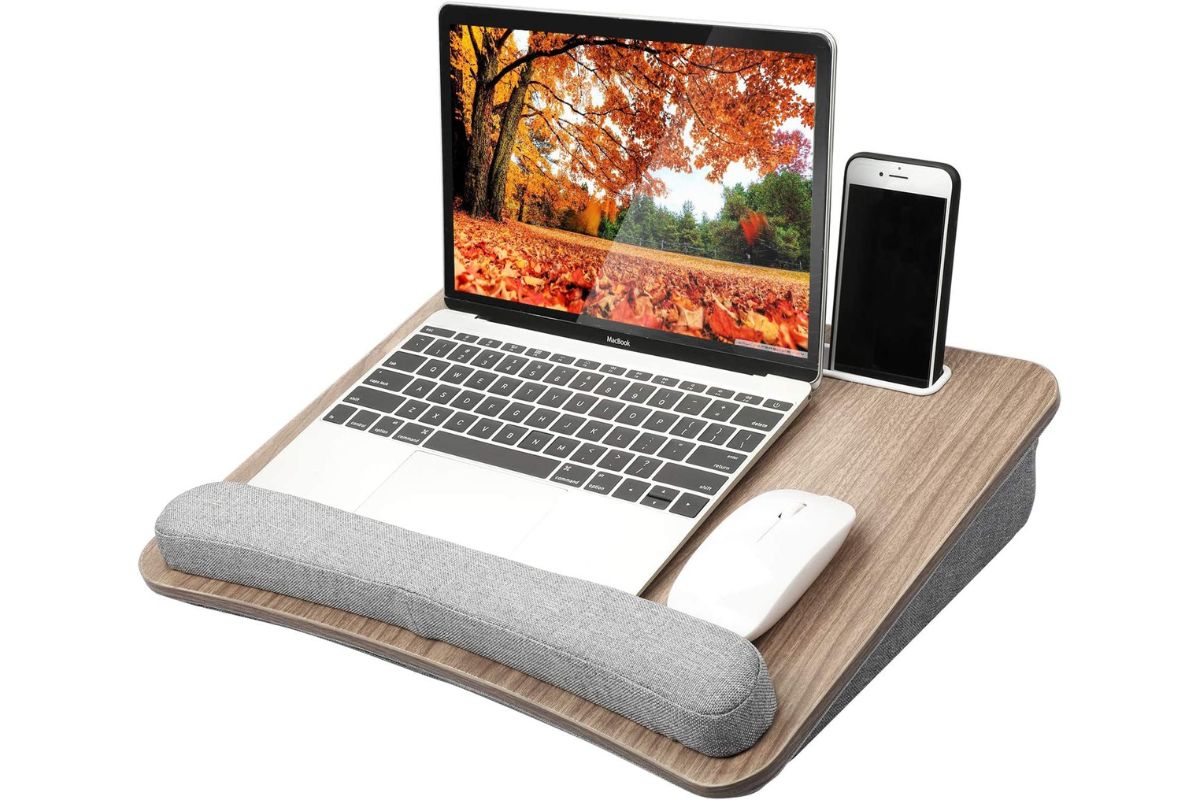 If Dad works from home a few times a week, this ergonomic lap desk will make working from the couch so much more comfortable. I love the wooden look of it and that it has a wrist pad and angled surface for an ergonomic workstation. There's also a phone holder, so he won't worry about misplacing it in between the cushions.
Everyone loves the Apple Watch and your dad will too. It connects right to his iPhone for notifications, and has a user-friendly interface, several health and safety features, and access to his favorite apps. He'll have a blast gaining valuable insight into the parts of his life that matter most and staying more connected to you.
Give him the ultimate gift of relaxation. This popular shiatsu neck and back massager is quite powerful with eight deep-kneading nodes, multiple speed levels, and a heat option for a customized massage. There's even a 15-minute auto timer in case he gets a little too relaxed and falls asleep, and it's the next best thing to booking an actual massage!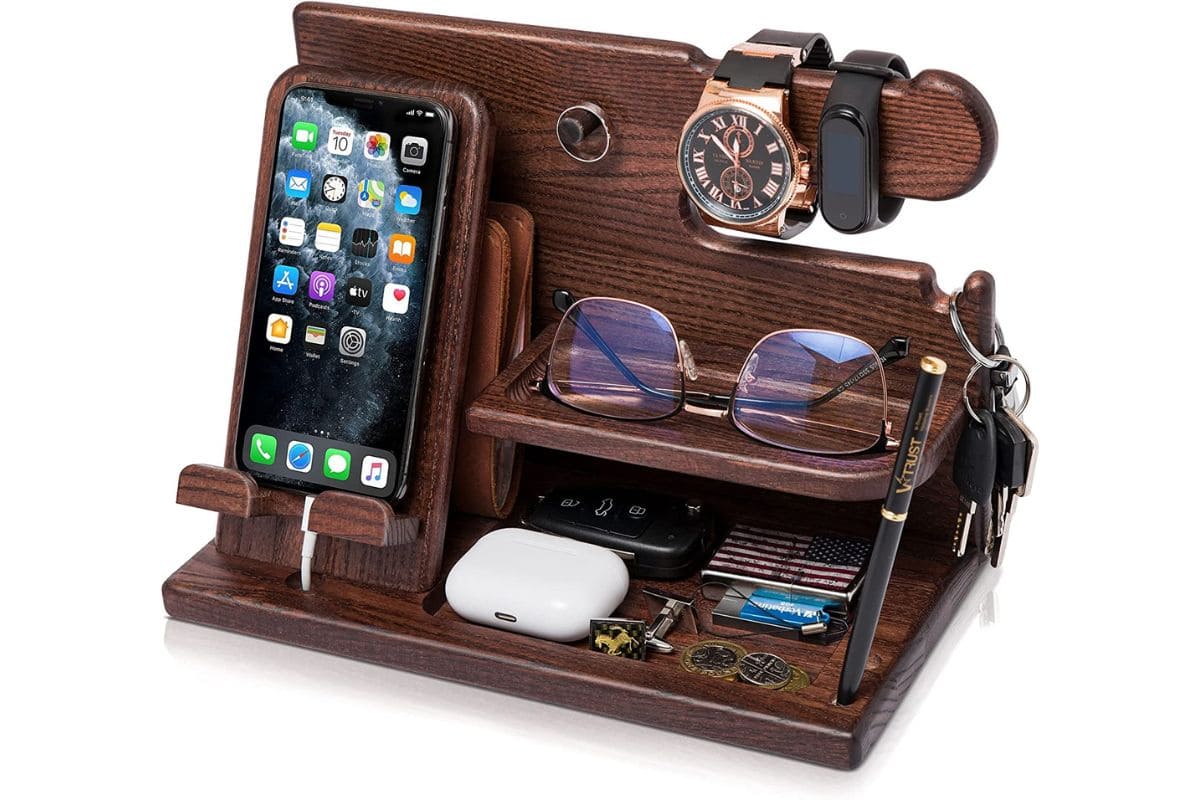 With lots to do, it's easy for a desk to get quickly cluttered. I think this all-in-one desk organizer makes a great gift because not only does the solid ash tree wood material mesh well with your interior design, but it will also help him stay organized with a phone slot, a peg for small trinkets, a grooved watch holder, pencil holders, and so much more.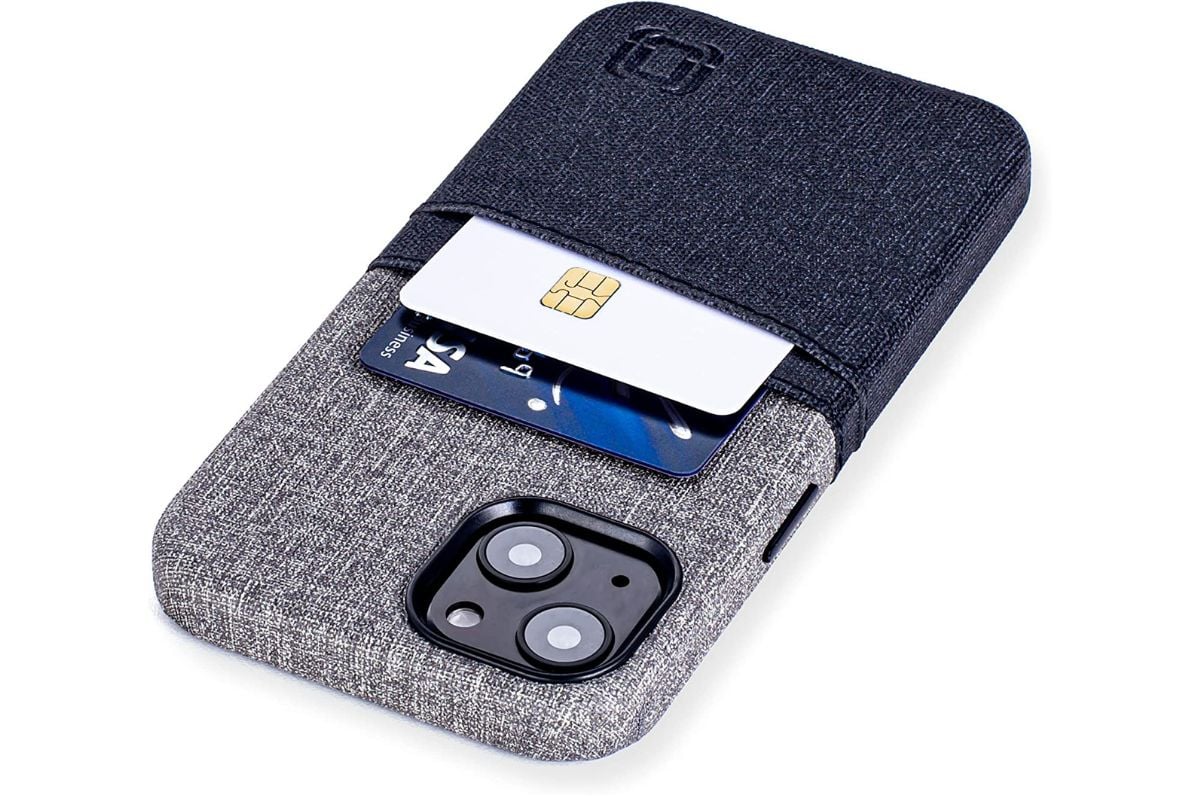 Josh loves this phone case wallet combo, and I'm sure your dad will too! It has a stylish synthetic leather fabric, holds two credit cards, and is still wireless charging compatible. This one is for the iPhone 13, but you can find other phone sizes from the brand.
28. For The Casual Dresser: Comfortable Tops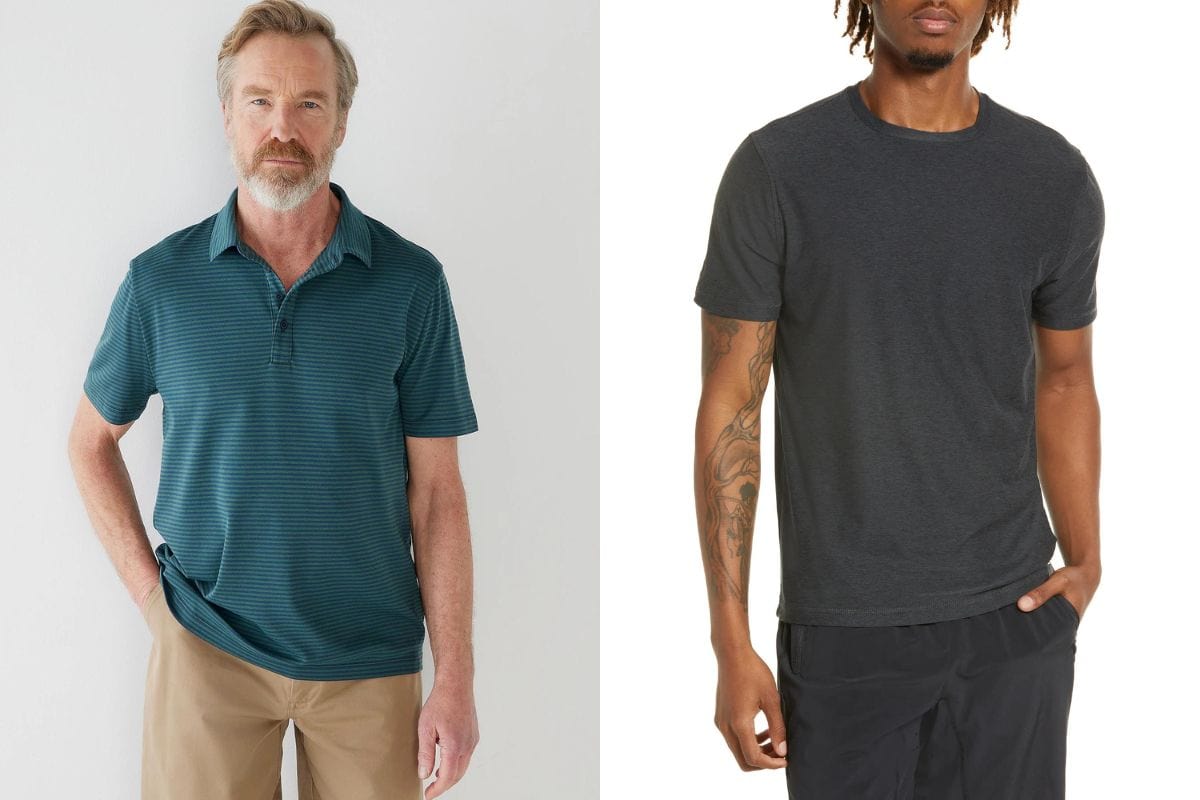 Finding a shirt that's both comfortable and stylish can be challenging, but I think these two options fit this bill (which is why Josh owns them!). This stretchy J. Crew Performance Polo is ideal for hot and sunny days spent out on the golf course or boardwalk. For a more laid-back look, the Vuori Strato Slim Fit Crewneck Tech T-Shirt goes with virtually everything and a moisture-wicking fabric to keep him comfortable and dry on extra hot days.
Buy the J. Crew Performance Polo:
Vuori Strato Slim Fit Crewneck Tech T-Shirt: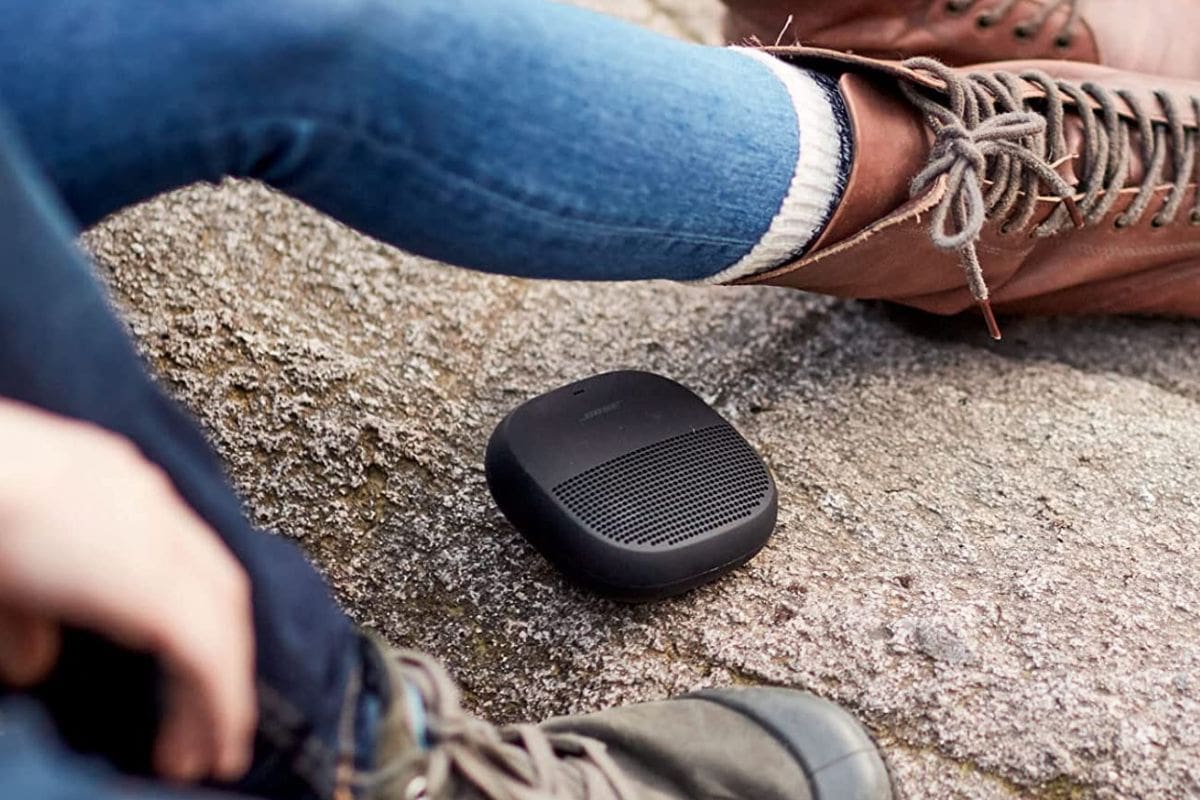 Dad can play his old school favorites anywhere with this small waterproof speaker. It's great for the pool, beach, or taking to a game! The sound is great and he can easily pair it to his phone with the speaker lasting for six hours of playtime on a single charge.
Prices were accurate at time of publication.