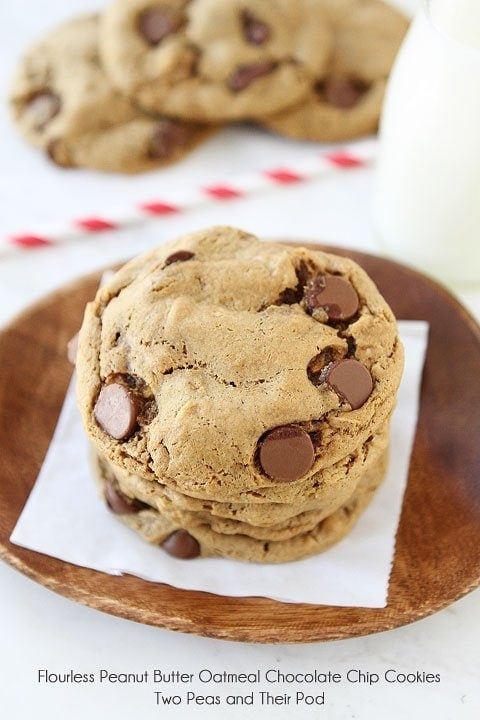 Our thoughts and prayers are with the state of Oklahoma.
Cookies and milk. Is there a better snack? Not in my world. Every day around 3:00 p.m. I get a cookie craving. I try to ignore the craving, but I usually give in. Cookies make me happy and happiness is important.
I recently baked up a batch of Flourless Peanut Butter Oatmeal Chocolate Chip Cookies and after one bite I was doing a happy dance. Once again, cookies saved my 3:00 slump.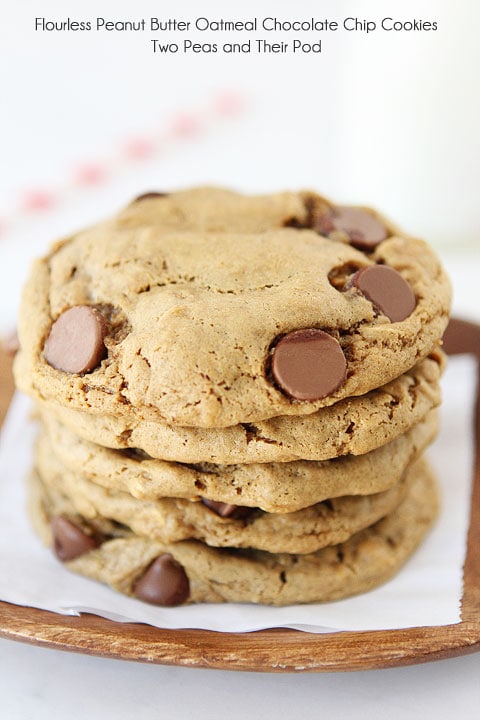 I am always on the lookout for new cookie recipes and this recipe from Monique is a keeper. There's no flour or butter in these cookies, but I bet you wouldn't even know it. Darn, I shouldn't have told you! I ruined the shock factor:) Still pretend to be amazed when you take a bite. It will be fun. Practice all of your best shocked faces. If you want to Instagram them, go for it:)
The cookies are gluten-free too, as long as you use gluten-free oats. I promise they are really good. Peanut butter, oatmeal, and chocolate-what's not to love?
The cookies are soft, chewy, and destined to be paired with a glass of milk.
Do you feel a cookie craving coming on? I know you do, how could you not after looking at these delicious cookies! My cookie craving meter is going through the roof right now. I guess it's time to bake another batch of Flourless Peanut Butter Oatmeal Chocolate Chip Cookies! For the recipe and step-by-step photos, head on over to Tasty Kitchen.
Don't forget to enter our Silpat Baking Mat Giveaway! We are picking 20 winners! Yahoo!